Wedding Guest Look | Stylish Academic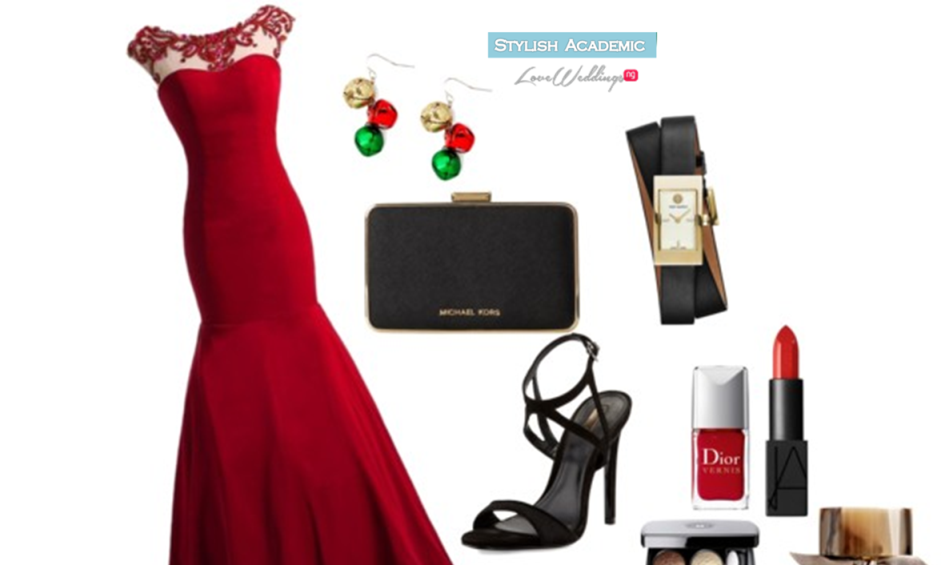 I hope we've had a fantastic Christmas celebration!
For the lovebirds who want to tie the knot before 2014 is o-v-e-r, I present the last wedding guest look for the year.
In the spirit of Christmas, this is a red dress with sequin embellishments. Red is flattering on almost anyone, and it's elegant and sexy in one go.
The detail around the neckline makes a neckpiece unnecessary. However, a statement earring is a must here. I have used a Christmas-y drop earring set in this look because…well, it's still kinda Christmas.
The accessories are an all-black ensemble, and rightly so. Stylish women never have so much going in their look… it's distracting.
This look is simple, chic and elegant!
From Stylish Academic to you, it's happy new year.
Stylish Academic is a fashion and lifestyle blog for young professionals – the working class girl to the top man at his office. I share workwear and casual wear inspirations on Instagram. On the blog…I'll just say there are fabulous plans for the new year.
See you in 2015!
For more inspiration, please follow Stylish Academic on the blog | Facebook | Instagram | Twitter