Fame Photography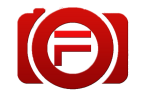 At Fame photography, we cherish and love to capture your special moments. We make Every moment of your event and special occassions count. We are the eye and the mirror of your special moments, we reflect your story and make them evergreen that in years after, your memoirs remain fresh and new. We are very passionate about our work and we have the eye for beauty. Get engulfed and share an experience with us. Its beyond just taking pictures, its the genuine smile we put on your faces when we remind you of those special moments of your lives.
YOU CAN CHANGE THE FRAME BUT THE PICTURE REMAINS THE SAME
What we do: Portrait Photography, Bridal Photography,Beauty & Fashion Photography for Advertising, Lifestyle Photography,Photography, Professional Photographic Retouches.