Gold Lens Photography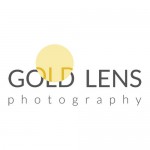 Monika & Marek
We are Monika and Marek, and together we make up Gold Lens Photography. We love European cinematography, coffee, tiramisu, jazz, world, reggae and punk music (yeah I know, extraordinary combination), coffee, vintage cameras, and did I mention coffee? 😉
We love and are passionate about photography and, funnily enough, we met at a photography exhibition in Shoreditch back in 2008. We can hardly believe that since then we have not only been a couple, best friends and lovers, but also business partners working side by side, sharing a lot of time together. But we haven't gone crazy yet… in fact, we got married back in 2012 and now we are proud to be husband and wife 🙂
Inspired by top class documentary photography, reportage and street photography, as well as by good photography and art in general, we are devoted to creating images that not only tell the story of one of the best days ever, but that are also meaningful and eye-catching. Not clichéd and pretentious.
Our work has been published in such prestigious magazines as The Sunday Times Style and Your London Wedding, and on many UK wedding blogs (see PRESS section for more details).
We are not good at talking about ourselves. Please let our photos do the job!
Address: 2 Sainfoin Road, Balham, London, SW17 8EP