J'Adore Events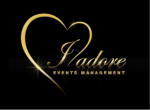 J'adore Events is a full service event management company located in London. We specialise in celebratory events, from creating flawless private occasions to corporate communications.
We aspire to be first choice for pioneering event management services.
From the concept right through to the execution of your special event, we are dedicated to planning quality experiences. We pride ourselves in our creative approach by designing tailor-made events suited to you.
Our team provide a highly personal service, whilst maintaining a high-level of professionalism and care ensuring that we exceed our clients' expectations.