The Artisan's Gift Company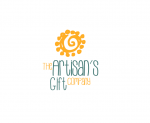 At the Artisan's Gift Company, we are passionate about life and we love celebrations. We truly believe that every milestone, however big or small, should be celebrated. We also recognize that favours and gifts are an important part of creating and preserving memories. Thus, the Artisan's Gift Company offers you a range of carefully curated favours and gifts for all special occasions, including corporate functions.
For our special occasion favours, our focus is in the supply of unique, personalized, and handcrafted favours and gifts. While for our corporate gifts, the angle is tech, travel, and lifestyle gifts.
We at the Artisan's Gift Company are inspired by life and genuinely love celebrating life. So, we will always understand how important having the perfect gift or favour is to you, we will work diligently, professionally, and happily to meet your needs and exceed your expectations.