Twelve05 Photography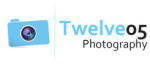 I'm a self taught photographer with a crazy passion in telling stories to people either by having a conversation with them or just let the pictures do the talking (You will notice this when you view some of the pictures).
I also enjoy teaching and with the cost of camera equipments dropping, many hobbyist and advanced amateurs have decided to invest in these equipments hoping to get better pictures without knowing the basics. Therefore with this passion of mine and the God given Talent of teaching, I decided to let Twelve05 Photography have a blend of both worlds (Twelve05 Academy and Twelve05 Photography).
Twelve05 Photography is about connecting with people through pictures and providing a nostalgic escape as they go through the pictures frame by frame with a smile on their faces and most especially without regret.
One of my favourite quotes is "A picture is worth a thousand words". This to me just makes taking each picture fun because of the complexity in balancing, your subject (the person I am photographing) with the background and not forgetting the most essential thing in photography… LIGHTS.