With You Events (WYE)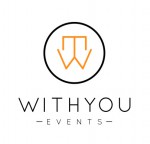 WYE are party planning experts, creating outstanding events with the concept of your special day or event beginning with you.
We pride ourselves in bringing fresh ideas to the table so you will be getting unique ideas to make your day truly memorable. We can plan the kid's parties to christening and traditional as well as white weddings. Our professional event planners listen to the ideas you may have and think of the best way to turn them to reality without breaking your budget.
Our services cover Corporate Events, Special Occasions (Weddings, baby showers, bridal showers etc.), Charity Events, Bespoke Events (Launches, Concept parties etc.)
Our close attention to detail is what transforms your event into something more. From offering you advice when choosing a venue and speaking to suppliers/third parties to negotiate the best rates on your behalf where necessary to managing the event itself on the day making sure it runs smoothly, we aim to offer to provide you with the highest standard of service.
We plan, negotiate and research so you don't have to, communicating with you at every stage. We work all over the United Kingdom so please free to call us about any inquiries you may have.
Pinterest: http://www.pinterest.com/withyouevents/