I met Tutu in church during her wedding thanksgiving service and I introduced myself to her and her husband. We exchanged contact details and since then, we've been chat buddies on BBM. Tutu is extremely easy to get along with and a real pleasure to work with. I've totally enjoyed getting to know her and can't wait for you all to be inspired by their beautiful story and lovely wedding pictures. If you missed their Pre-wedding Shoot, catch up HERE.
How Tosin met Tutu 
I met Tutu through a mutual friend, Koyejo Abiola (a close friend who was my class mate in English Dept. in the days of Unilag). In December 2011, Koye dedicated a day to celebrate his friends on Blackberry and Tutu saw my picture (fine boy all the way..*wink wink) and asked Koye about me. Koye told me about her and gave me Tutu's details. Well, I finally called Tutu few weeks later. Surprisingly, we spoke very well and we had a long chat. We stayed in touch and always checked upon each other.

After speaking on the phone for about 4 months, we finally decided to meet in March 2012. That meeting was a blessing because we really just clicked perfectly as we shared similar values and desires. When I saw Tutu, I just knew I wanted her to be my wife but I felt we needed spiritual confirmation for this the journey of a life time. We took time out to pray individually for God's guidance, and we were glad when we both got a positive attestation that it was a step in the right direction. Based on the confirmation, we decided to give the relationship a go ahead.

Surprisingly, we started planning our wedding straight away which was about 2 months after meeting physically…lol. (I think I found solace in the saying that a man is never ready until he finds a good woman)

From then on, we have grown from strength to strength. Our love has sailed through different storms in order to know each other. We had superb hang outs, nice vacations and holidays. We defined and redefined our values and ethics about marriage and encouraged ourselves for the future. Our major strength has been communication as we always talk to each other time after time.

In July 2012, I concluded that I wanted to marry Tutu officially, and so I started planning the proposal. Tutu on the other side , even though she hadn't gotten her ring, had started looking at wedding dresses, researching about wedding vendors and even talking to them. I remember her telling me about one of the wedding vendors who asked her to tell her about the proposal. She was so embarrassed and said reluctantly, "eheeem, he has not proposed though but I am discussing about my wedding in strong faith that I would get the ring soon"..(Very funny) laughs!

– Tosin (Groom)
Proposal
It was my birthday on October 27, 2012 and we went to Italy prior to the day just on holiday…. like any other girl, I would have guessed he was going to propose to me and thus the reason for that holiday. However, he specifically made me understand that he was not taking me on holiday because he wanted to propose… he said he knew I would have the thought in my head and he wanted to dispel that thought. Oh well, I was like no problem as long as we have fun, it's alright..

I kind of thought in my head, 'shio I know you are going to propose in the plane', so I waited patiently and dressed up so well for the occasion. Thanks to the rainbow wellies. We got on the plane and I was expecting the pilot to make a special announcement about his proposal. Unfortunately, next thing I heard was "Ladies and Gentlemen, please ensure you fasten your seat belt as this plane is about to depart". I looked at Tosin with one bad side eye and in my mind I am like 'oya bring the ring out and do it…' He looked back at me with a smile and I could read his mind saying "Ntoi,* tongue out*".

We took off and by this time, my make-up had washed off and I was looking tired and of course disappointed. We finally got to Italy, Milan to be precise and started the holiday. By this time my mind was already off the proposal and I just said to myself 'Adetutu you had better enjoy this holiday'.

On the 26th October, a day to my birthday, we had a big fight all staged by Tosin and I was like 'this is over mehn take me back to London'. This was few minutes to my birthday. At exactly 12 o'clock, we managed to reconcile and he gave 2 cards and I opened it and one was addressed to "my fiancée and the other my wife". I collected it with disgust in my face and my mind went "just a card????"

We got up the morning of my birthday and he said 'babes lets go out' and I replied 'NO'. He said I want to take you to Lake Como, so get dressed. I decided to go and we took a train ride all the way from Milan to Lake Como. We got to Lake Como and I insisted I wanted to go on a boat ride and Tosin said NO, I murmured to myself 'what is wrong with this dude, you asked me to come along with you and now you are saying NO to a boat ride??'.

Eventually he agreed and we got on the boat. I remember that day like yesterday and the exact words I said when we got on the boat and I asked "Tosin why are you so annoying" and he smiled and said "I know but"….That is all I can remember and he started giving "his presidential speech", I was like 'just say your speech and annoy me again; I know you'. Honestly, I can't explain what happened next. It was a lot of emotions put together in just one second. Tosin went on one knee, brought out the ring from his shoe where he hid it and asked me to marry him….Jesus o! I wanted to jump into the lake. I was so excited and tearful at the same time; I knelt down to accept the ring. He said 'bush girl get up, you do not need to kneel down'. I was so confused, I just shouted YES! People on the boat started clapping and taking pictures.

What A wonderful day to remember. He told me later that all the fights and everything that went wrong was staged so I wouldn't feel comfortable and think he was going to propose to me. Oh well End of Story, we got engaged and exactly 364 days after that magical day we walked down the aisle.

– Tutu (Bride)
Because Tutu knew so much about proposal ideas, I wanted a proposal that would be least expected and a shocker for her.

On her birthday, October 27th 2012, I booked a holiday trip for us to Milan Italy. A day before her birthday, I deliberately caused a big fight between us so she could feel unsure about the situation of things and this worked perfectly. (Big Grin..lol .)

On her birthday, she led the trip to Lake Como in Italy in which I had earlier made reservations unknown to her. When we were on the boat together, we chatted and laughed about some very random things. Tutu was still recovering from all the fights (woman wahala) so she was just acting funny lol!. On our boat ride back to the shore, I started my best presidential speech of a life time proposal about how much I loved her and wanted to be with her,then I proposed to her. She was so surprised about the proposal and she said a big YES.

I cannot wait to start and share my life with her. She is a great source of inspiration to me and she is my motivator. She is always there for me and she believes in me all the way. I love you so much Sweets!!!.

– Tosin (Groom)
The Wedding
Tutu and Tosin got married on the 26th of October 2013 and their day had many highlights that we encourage couples-to-be to embrace. These little extras (we think) makes the day extremely memorable for all the right reasons.
Tosin's vows to Tutu…
Adetutu Modupe Ola,

Today is the beginning of our beginning. You have been a great team player and the woman I have always dreamt of.

We have had a great deal of our share of the fights, laughter, smiles, memories. I am so excited about today and really happy about the biggest decision of my life.

Tutu,  you are the most beautiful and caring woman I have ever known. To say Yes to you today is everything I have prayed for.

I dedicate today…
Tutu's note to Tosin
Tosin's Surprise Wedding Gift to His Bride
The groom had one of his groomsmen deliver a surprise gift to his bride-to-be Adetutu.
We wish Tosin and Tutu Kosoko all the very best and all the blessings that come with being married and living in love. Enjoy pictures from their fabulous white wedding ceremony below.
White Wedding
Traditional Wedding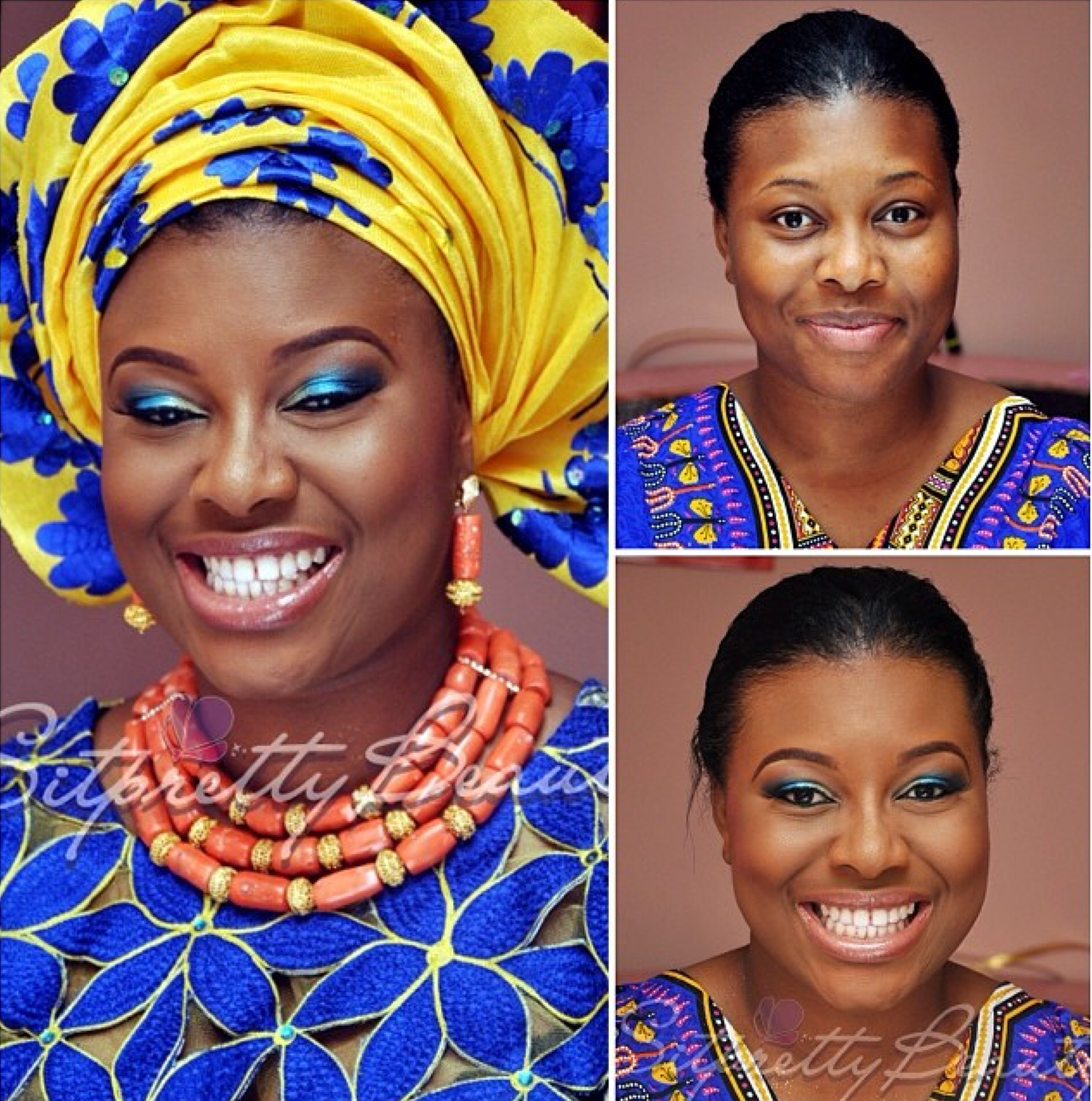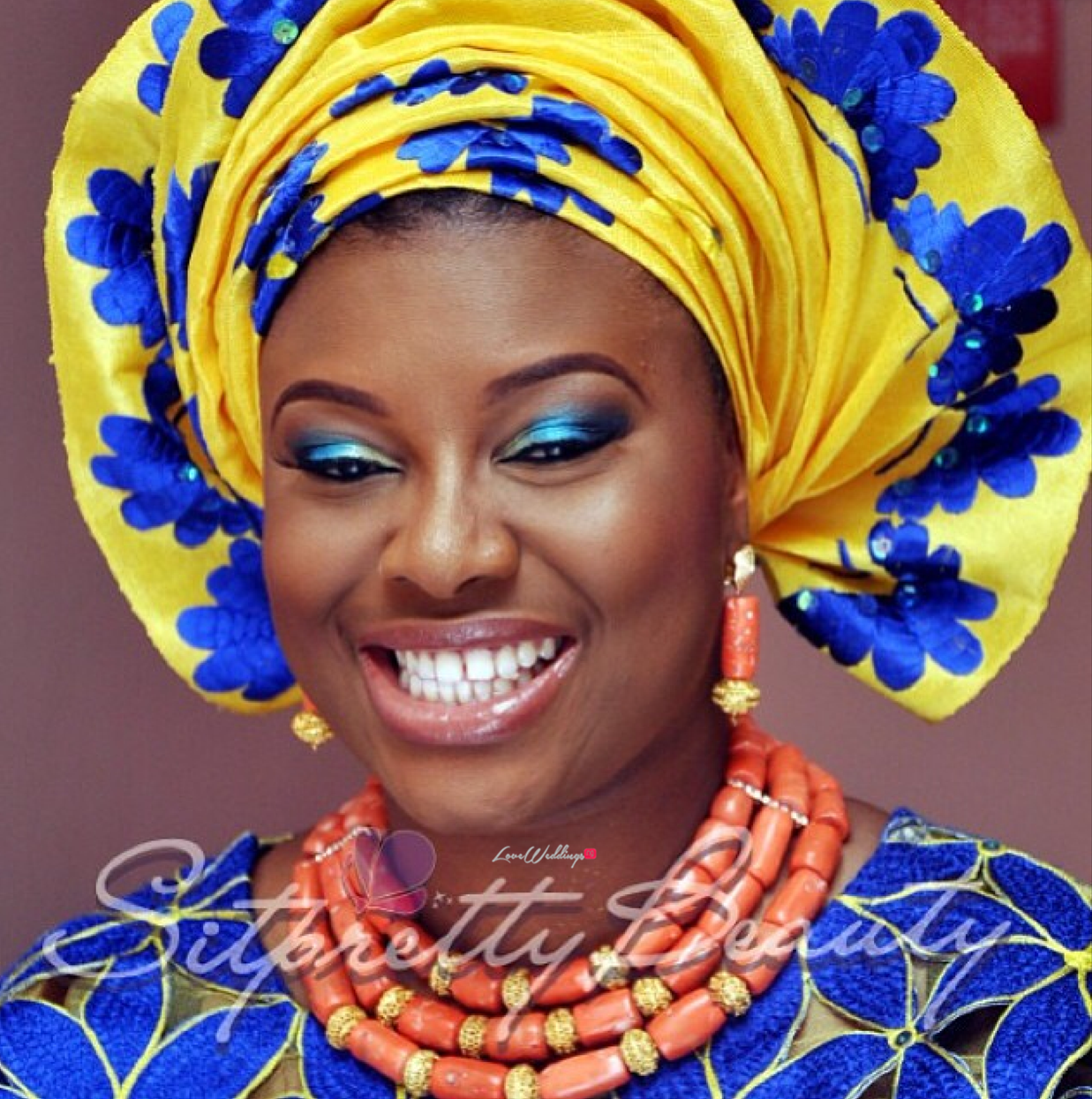 Vendors
Photographer: Tap Studios
Bride's Makeup: Sit Pretty Maverick
We love weddings, do you? Get in touch today
Loveweddingsng| Website | Instagram | Twitter | Facebook | Tumblr | Google+