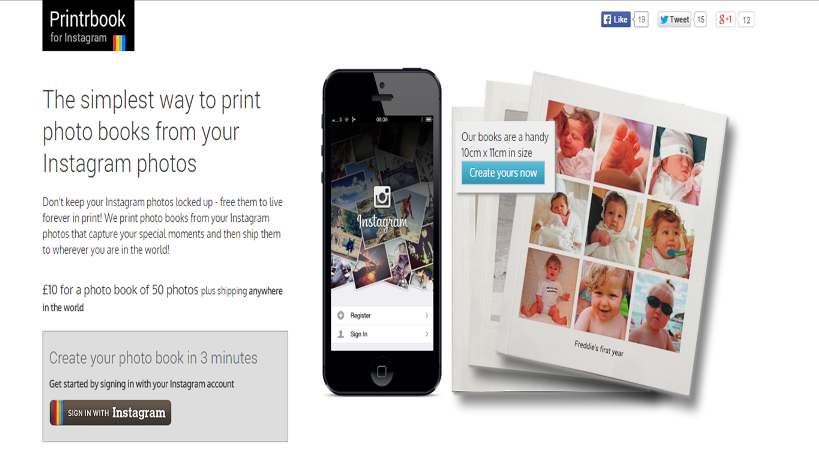 So I got a blogging assignment to review Printrbook for Instagram. Printrbook allows you print Instagram photos.
When I read about the product, I was quite excited. I was really excited because the product gave me the opportunity to get a printed copy of our Instagram page. As many of you know, our Instagram page is one big part of the LoveweddingsNG brand. As at the time of writing this, we have over 6,000 followers and this number is steadily increasing daily.
Read the product description below;
Printrbook is the simplest way to print beautiful photobooks of your Instagram photos.

Although we completely love Instagram to bits, we believe locking up your photos in the cloud isn't ideal – how do you pass them from generation to generation? Remember how great it was to leaf through shoeboxes full of old printed family photos? Well – we want to make that possible with your Instagram photos by turning them into books that you can keep forever and easily pass down through the generations.

And we make it really really easy to do. Just login to printrbook.com with your Instagram account and select the photos you want to add to your book. We'll automatically put your photos in chronological order and, if you like, automatically add captions using the text you wrote when you uploaded your photos to Instagram.

Once you've previewed your book (we'll make you a PDF so you can see what it'll look like), just check out with a payment card or your PayPal account. Simple.

We ship worldwide too. So wherever you are on the globe, rest assured we'll get your book to you as fast as we can.

Claire, the Printrbook team
So the first thing I did was visit Printrbook's website to start the process. The instructions were very clear. I had to sign in with the LoveweddingsNG Instagram account and this gave me access to all the pictures on the page.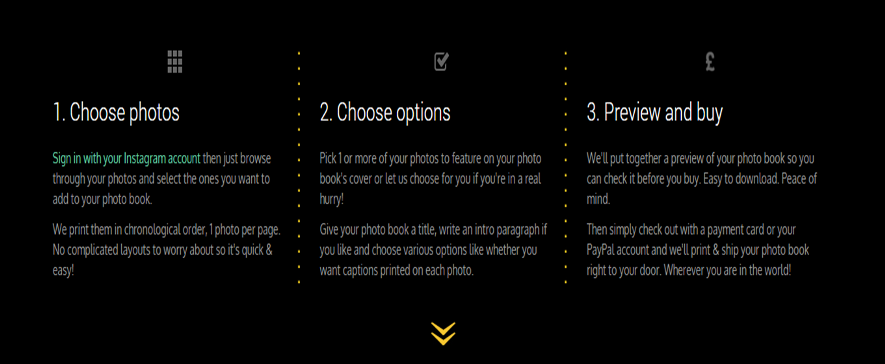 Now onto the difficult part – Choosing/Selecting pictures to add to my photobook. This was so difficult!!!
As you probably know by now, our page is always on fire with pictures of beautiful couples and other elements (cakes, decor, etc) from various wedding ceremonies so I wanted to print everything, I couldn't decide which 50 to go for and it took a very long time to choose what pictures to use. Finally, I made up my mind on 50 pictures. Phew!!!
And then I got to see a PDF version of what I had created so far. This was really good as it helped me put my photobook into perspective. I remember making a few changes after seeing the PDF version. Once I was happy with my book, I placed my order and waited patiently my Printrbook.
One day, I opened my post box and saw a small envelope with Printrbook on it, I was like 'Uh, is this it???'.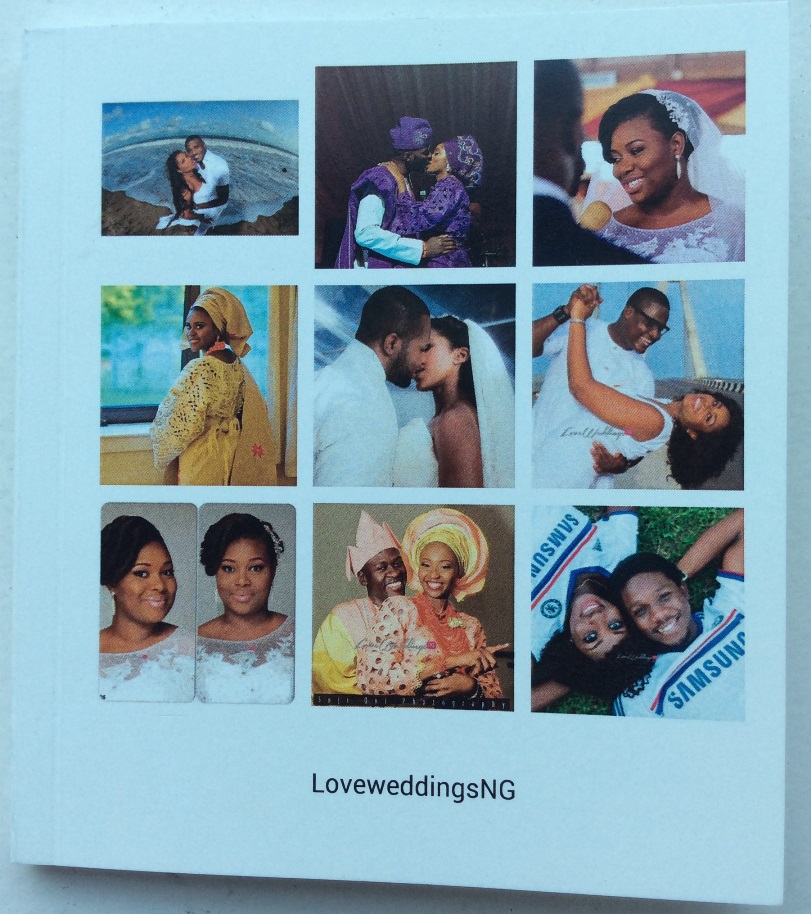 For some really weird reason, I was expecting a really big album. So I won't lie, I was shocked at how small it was but then I went back to the website, which clearly states 'Our books are a handy 10cm x 11cm in size – Create your now'. So my bad, I didn't see that part.
And then I looked at it again and then I realised how cute it was – really really cute. In fact as soon as I realised that, so many ideas started coming to me. I thought of the many ways in which couples could use this product. See some below;
As a thank you gift to all your guests/groomsmen/bridesmaids showing pictures from the wedding with a message on the inside cover of the front page thanking them for making your day beautiful. This would actually be really cute.
Also, you could make a mini sized album to show ur friends at work, etc. It is by no means a replacement for the proper sized photobooks/wedding albums you get from your photographer but how easy is it to carry your album about. Not so easy right, so this can be a mini version of your wedding album showing all the pictures you want to look through and show off from your wedding.
Also I think its really cute to have this in your purse/bag as a sort of reminder/flash back of how lovely your big day was. We know how excited newly weds (especially brides) get about their wedding pictures, sometimes you just want to stare at the pictures for no reason at all. Well, here you go. You can stare all you want and you don't have to worry about internet speed or no internet connection (especially in Naija) or carrying a big album around.
What I Love About Printrbook
The website is really clear with instructions.
I love how cute the product is. It is a really really cute book, trust me.
Worldwide delivery – This is a definite plus so wherever you are in the world, you can get a Printrbook. No excuses!!!
What I Think Can Be Better
It would be great to have more pages. At the moment, you can only choose between a 25-paged or a 50-paged photobook but the website's FAQ  page states 'Our aim is to make this much more flexible – so you can add as many as you like. However, while we're just getting going making every book the same number of pages keeps the cost down for us – and for you!'. So there's good reason behind this.
The pictures are printed in chronological order. It would be great to have the option to move pictures around different pages instead of just having them in the same order in which they were uploaded on Instagram
Delivery Window – The website states 'Please allow up to 14 days for delivery'. I'm sure there's a really good reason for this but 14 days feels like a very long time to wait in 2014. This is actually the reason why I'm just writing this review. By the time the product was delivered, I wasn't as excited as I was when I started the process of putting the photobook together.
On the whole, I love this product and I'm actually in the process of ordering more Printrbook's – My head is all over the place with ideas on what I can do with this product… #SoExcited.
Printrbook has kindly offered all our readers 10% discount so if you'd like to order your own photobook, use the code 'LWNG10' at the Checkout stage. NOTE: The code is valid for 1000 LoveweddingsNG fans until 13th November 2014
PS: I got my Printrbook free of charge in order to write this review