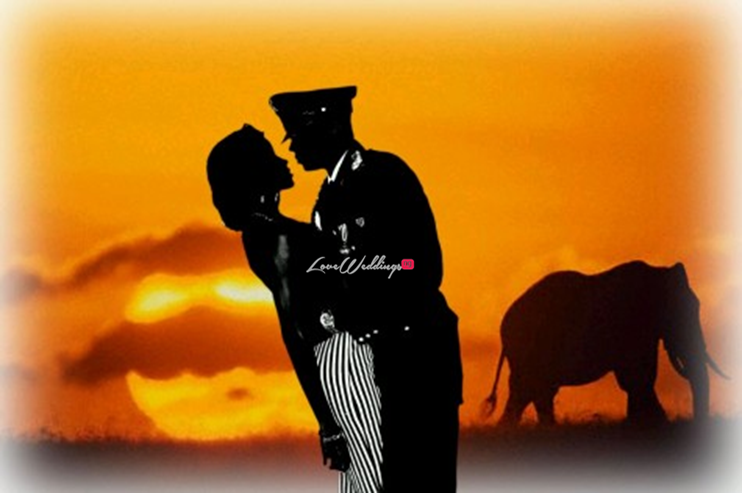 We have another wedding feature… Ade and Bunmi.
Once upon a time (three years ago actually), a captain fell in love with a Barrister, she wasn't interested as she had heard lots of stories about military men so she tried every 'trick in the book' and made sure he knew she was NOT INTERESTED … (Okay, this "story telling" thing isn't quite working!!! Perhaps I'd just let the couple tell you their story themselves). Ade and Bunmi's story is simply inspirational and it demonstrates that when God says yes, who are we to say otherwise. I hope their story inspires someone today and reinforces what we already know 'God's plan is always the best and he sees beyond today'. Enjoy
Bride: Kolawole Bunmi
Groom: Adeojo Adeboye
Our Story
When I got a strange call while I was at a photo studio, telling me my entire life history. I wasn't interested in the call so I barely said two sentences. Moreover, the caller knew all about me and I didn't know jack about him, so I was quiet all through. After the first call, the calls became incessant. Once I found out he was military, I totally locked up; it wasn't like I knew any military man personally, but I had heard tales of how they were womanizers, drunkards and smokers. I wasn't even willing to find out if he was different, but he just wouldn't stop calling!

I used all the tactics a girl knew to, to get him off my back but he made his grips firmer. The more I tried to push him away, the more he pushed harder. So one morning I was praying for my future husband like I usually did, surprisingly God answered me immediately and said he is already in your life. I was so excited because I had a few guys around me I was "eyeing" then as prospective husbands, little did I know God's plan was way beyond mine.

The next thing God said was, get to know Ade. I was like oooook! Where are we headed here? He's in the military I don't want to, and he's even Yoruba. God said trust me my child. I agreed to be nice in responding to his calls and find out more about him. I was literally warning God that I won't date him; just get to know him abi? Shikena! I am almost sure God was laughing at me, but oh well! that's what happened.

The "getting to know" began, I started finding out about this stranger and I was loving the discoveries. I made a list of qualities I wanted in my future husband and he was getting it all right apart from the fact he was Yoruba (I had assured my mum I won't marry a Yoruba man!) and like he conspired with God, I added to my list from some of the qualities he had that I thought I would like to see in my future husband. Then It hit me, why God asked me to get to know him.

I was now wondering how to face God and beg that I had fallen for this HIS child and wanted Him for keeps, (thank God, God is not man o!! I for hear am!). Well so like the prodigal son, I went back and begged God to please forgive me because I had been ignorant and not to give up on me. I also prayed 'let Ade come back and ask again'. On the 13th of April, 2011 we began this beautiful journey of love together. It has been sweet, sour, bitter and everything in between but if I were to re-live the past 3 years again, I would go over it with Ade again and again!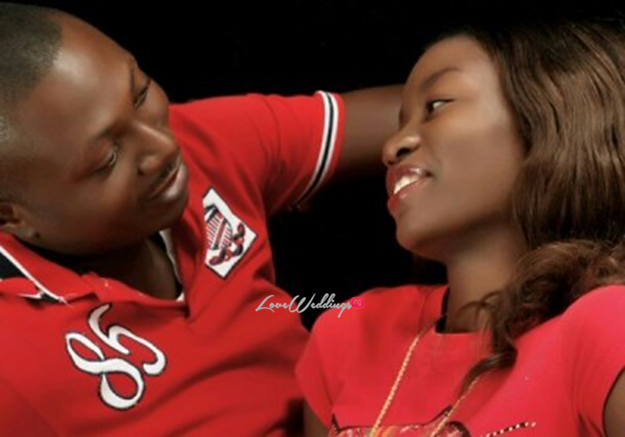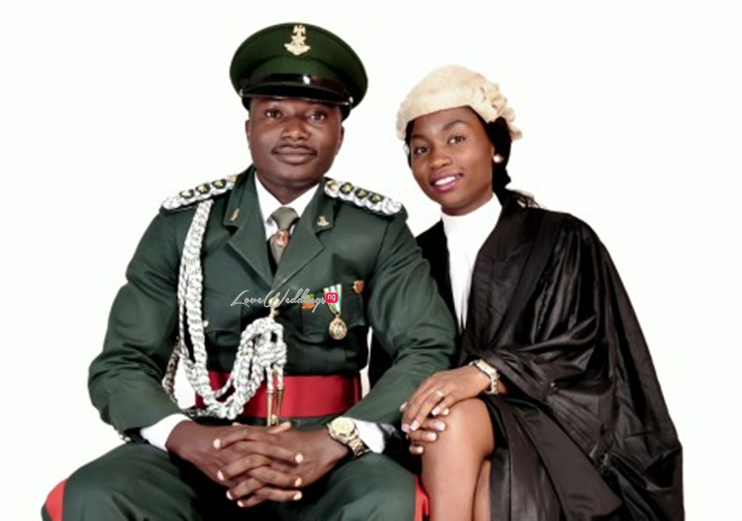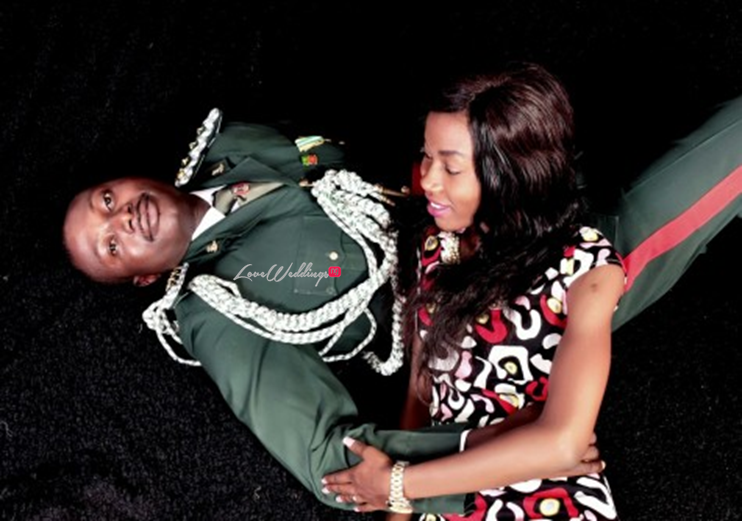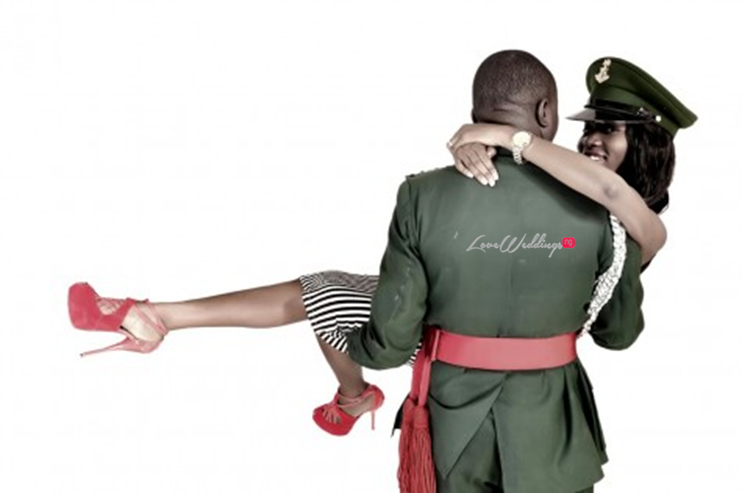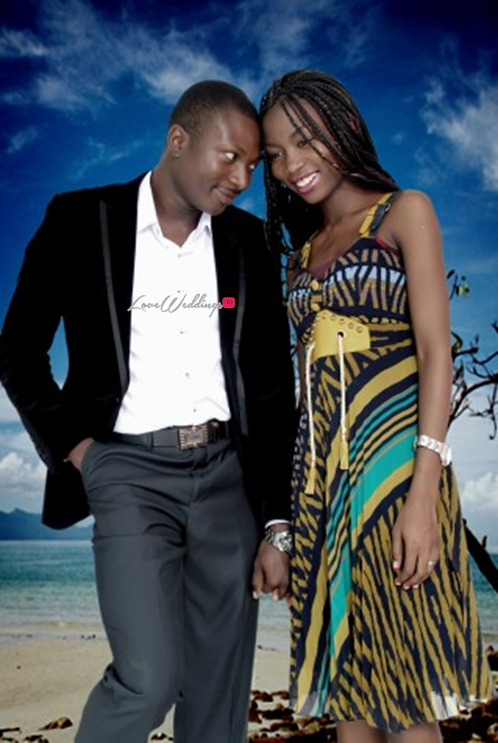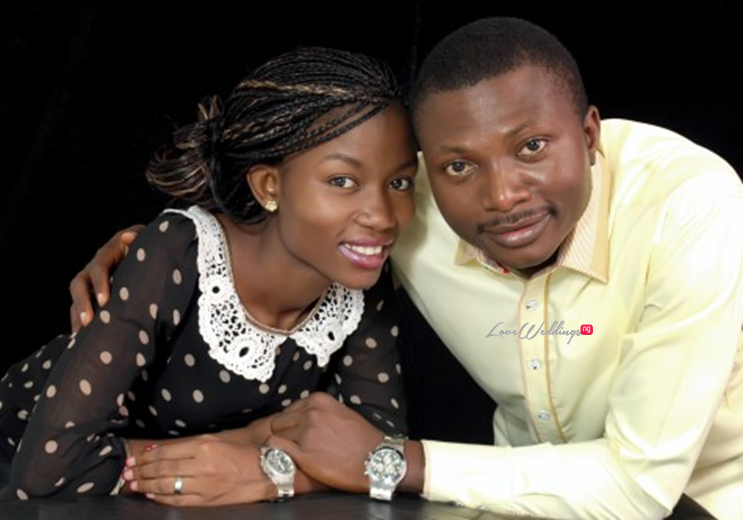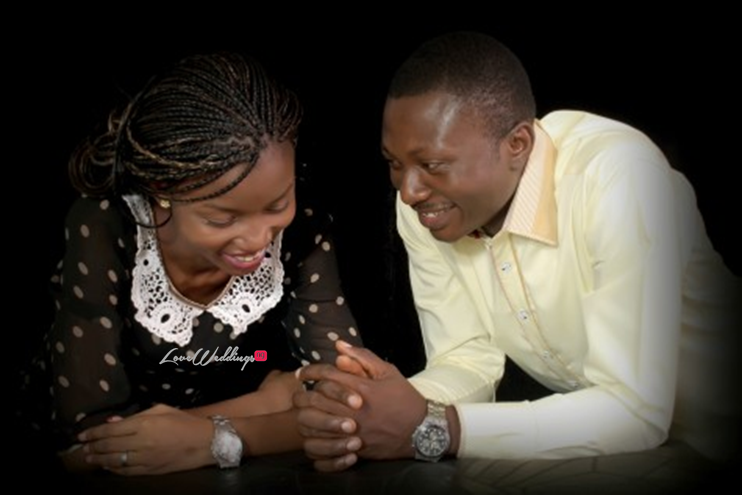 The Proposal
Ade proposed twice…
The First Proposal

Well it was my elder brother's wedding on the 8th of February, 2014. I was up and down the place, and in the midst of trying to attend to guests I noticed the music changed and I said "Awww My song" (to myself), and continued attending to guests and then one of my friends came to drag me to take a picture and after much resistance because I didn't want to abandon the guests, I agreed to go for a few seconds.

I got close to the stage and noticed my entire family staring at me weirdly. By then, the music was louder… when I look at my life how the pieces seem to fall in place it just wouldn't rhyme without you…and then I saw him coming towards me and I knew it was time so I started running away (I'm not sure why I was running because we had been talking about getting married at the end of the year, maybe it's because I wasn't expecting it or it was too beautiful for words and I didn't believe it was really happening! I have been thinking since the proposal why I ran and no reasonable reason has come to me maybe one of the ones I earlier gave would do!)

Well, he caught up with me at the end of the red carpet (yes i ran that far!) and went down on his knees in front of my entire family (nuclear and extended), friends and guests at the wedding, and of course my answer was yes!!! I had always dreamt of having a proposal that will stun me. Well this did more than that, I was speechless for a long while and was just in awe of it all and yes I got the ring I wanted. (For some reason, I don't like rings with crown head stones and I didn't get that!)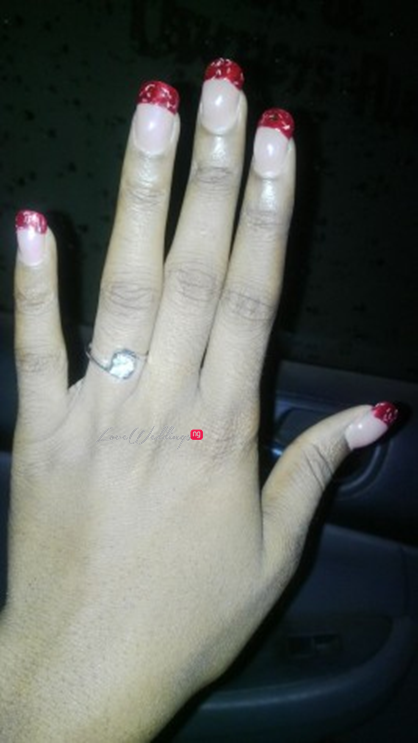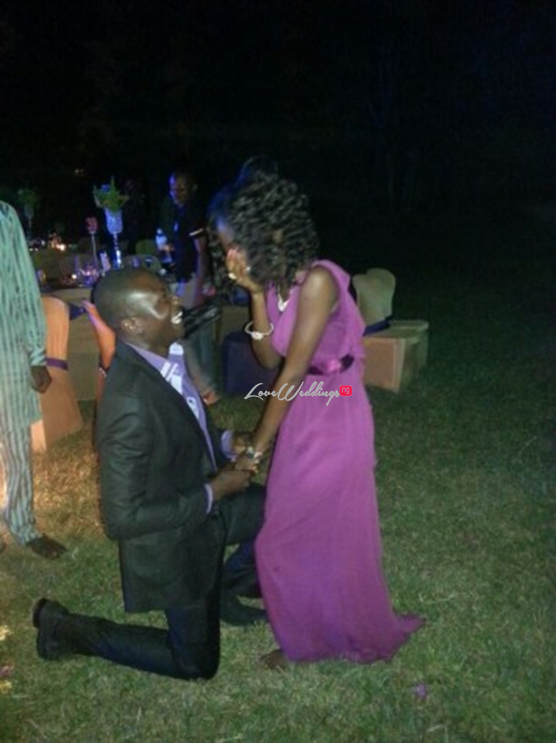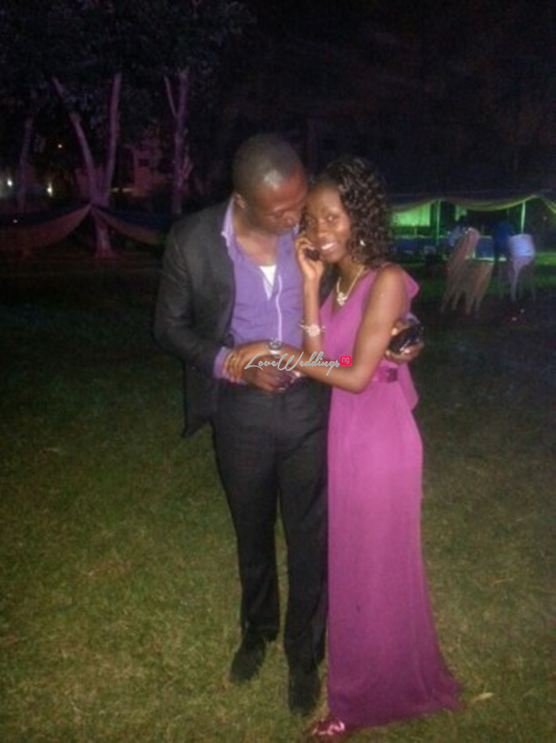 The Second Proposal

So on the 23rd of April, 2014, I went to visit my amazing fiance and was about to go home when he asked me to check what was on the table, and opened it saw he got us twin wrist watches. Really pretty, (he always likes to surprise me with gifts) and then I saw a yellow polo top that was exactly my size (I hardly get my exact size in anything) and I was like "Awww my ever so sweet fiance" and he said that's not all and I felt a box it was pink I opened it and viola it was a ring this time with a stone the most beautiful I have ever seen and no not the crown head one!

Then he said now the other one can rest, he is always just full of surprises and does it like it's just ordinary. Who buys an expensive ring with the line "now the other one can rest"? ! No one but Ade!…one reason I keep falling over and over again, he does the most unique things in normal ways and just leaves you speechless each time!

– Bride (Bunmi)
Our Story
My colleague told me about her and I got interested in the description he gave. I wanted to get to know her better, so, with his permission, I got her number and sent her a text message but she gave me the cold shoulder. After a while, I let her be and came back in 2010. This time there was no giving up for me, for then I was certain she was 'the one'. I was ready to hold my ground for as long as it took her to get her there. My mother was praying along with me, God had spoken to her Himself.

After two long years of putting me away, she finally said "yes". It simply made me realize that when God has His hands in a thing, it will come through, you just have to trust in His timing. By the way, my colleague didn't describe half of who this wonderful woman is…. Each day a more beautiful side of her unfolds.

I look forward to sharing my lifetime with her, learning all the wonderful and beautiful sides of her…. Our journey began 13th April, 2011, our introduction took place on the 13th of September, 2014 and our wedding is set to hold on the 13th of December, 2014, none of which was planned. I'm earnestly looking forward to the next 13th in our lives together.

– Groom (Ade)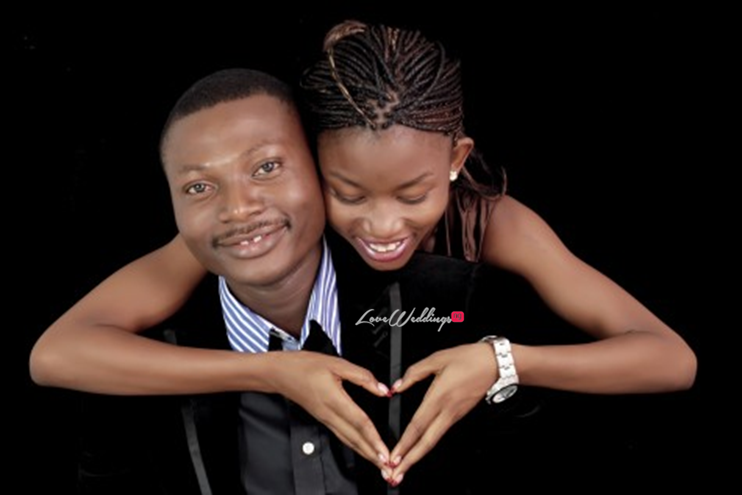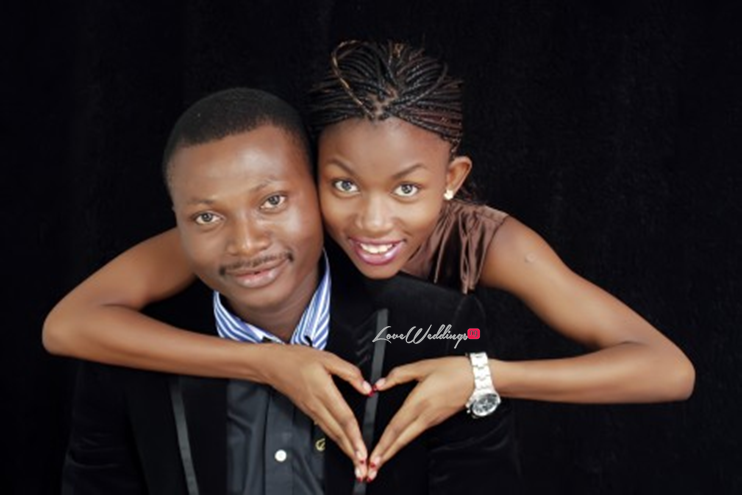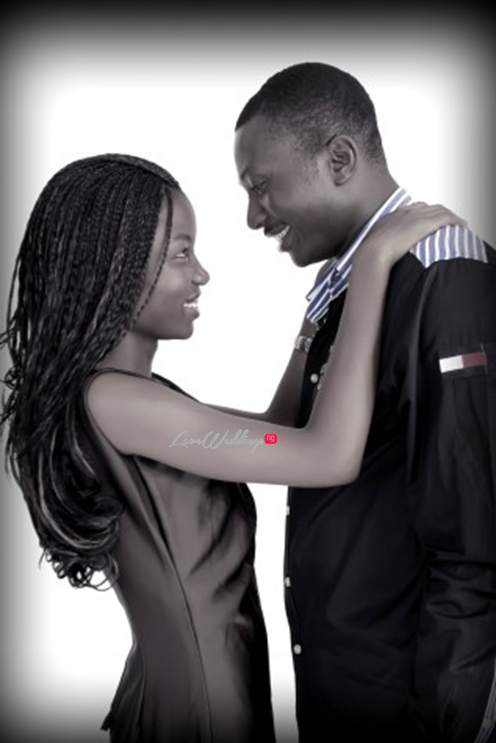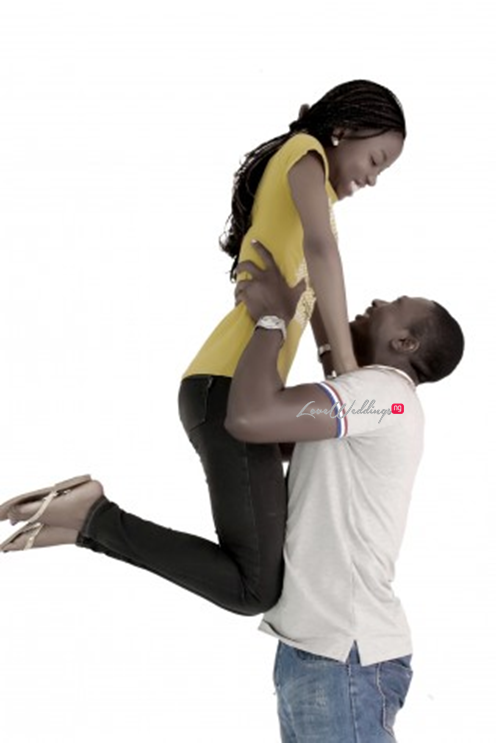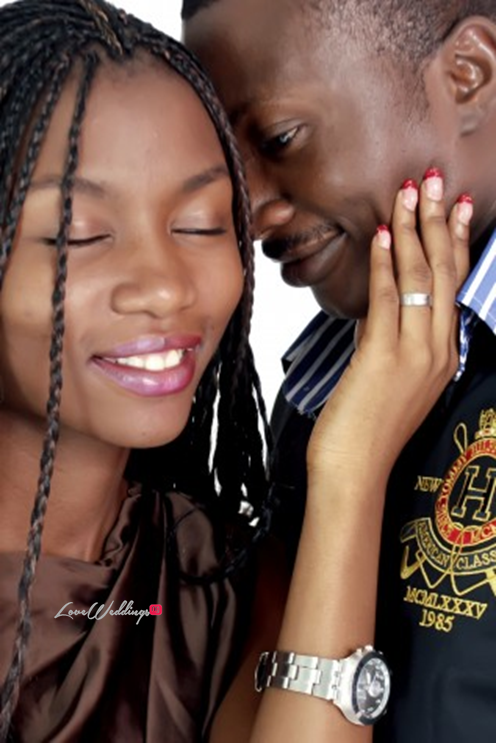 We wish Ade and Bunmi all the very best and cannot wait to see pictures from their big day…
Vendors
We love weddings, do you? Get in touch today
Loveweddingsng | Website | Instagram | Twitter | Facebook | Tumblr | Google+