Real Weddings: Tammy & Ochuke LoveweddingsNG
Remember Tammy & Ochuke, we featured their pre-wedding shoot in May, catch up HERE if you missed it.
The couple got married in June and you can now officially call them 'Mr & Mrs Ochuke Eju'… They had their court and traditional wedding on the 5th of June 2014 and the white wedding held on the 7th of June 2014. So we present to you… Mr & Mrs Ochuke Eju… Enjoy!!!
I remember waking up on Thursday the 5th, getting ready for the court wedding and later, the traditional ceremony. I felt like a princess, and that was really something!!!. Just when I was about to dress up, my mum came into the room to pray for me, and started crying. I couldn't hold my own tears. We held each other for a few minutes, crying and praying. My mum is one amazing woman. You can never understand how much.

On Saturday the 7th, I woke up bright and early. I was getting married to this incredible man, my slice of heaven, my even now ever after love, my future baby daddy, my hunk, my number one fan, my king. No jitters, no cold feet, zilch! And then just when I was dressing up, boo's friend came to the house with a present for me. I almost turned as pink as the blush my makeup artist applied on my face.

At this point, let me put a disclaimer. Hubby virtually planned the white wedding himself since I was in Lagos most of the time before the wedding. We just went through plans together, and he did most of the follow-up and all that.

A few hours and many pictures later, I was on my way to church. As I got there I saw Chukkie. He looked so good. Once the ushers saw I had arrived, they asked him to go inside. A few minutes later, I marched in with my dad to our song "The one He kept for me" by Maurette Brown-Clarke. That song is deep. Actually feels like the lady wrote it just for us.

From the moment boo saw me, to the sermon, the vows, everything felt so great.

– Tammy

So Saturday the 7th came with so much joy…. I was getting married to God's gift to me #doingthehappydance. Well, I got ready for church, and I couldn't wait to see my wife in all her beauty…#clearsthroat. Fast forward to a few hours later and I was at church, waiting for her. I thought I could get a glimpse of her before service as she was coming through the church gates, but I was asked to go inside. A few minutes (it felt like hours) into the service, the bridal march began. I could hardly hold my excitement. And then, she was beside me…. I whispered to her and then we went ahead with the service.

The vows meant everything, every single word of hers touched a part of me. The joy in my heart was immeasurable.

– Ochuke

We danced into our reception to a mix of songs we agreed to, and then when we got to the front of the hall, we did a dance with the bridal train and quite a number of our friends. See groove!!! Not had so much fun in ages, and we were glad that we were so relaxed at our wedding. In all, it was all that I had ever dreamed of. Chukkie gave me my idea of a fairytale wedding.

We planned for 600 guests and till today, we have absolutely no idea how many people eventually showed up. Our families and friends exceeded expectations and totally sacrificed all for us. They were all over the place making sure nothing went wrong, and didn't even let us bother about a single thing. We are so grateful to and for them.

Our advice to couples on their big day

You really need to smile all you can on your wedding day. It's your day. All the people you see there are gathered because of you. Don't bother about who has or hasn't eaten, or who is comfortable or who isn't. Make sure you eat just enough in the morning so you can afford to stay off food for the rest of the day. Have all the fun you can, because finally, you would love to have only beautiful memories of your day, and you can only do that if you delegate and let go. If that is not so easy for you and you can afford it, get a trusted wedding planner. Then you can relax.

It has been four months since our wedding, and we're loving marriage more by the day.

Looking forward to our happily ever after…

– Tammy & Ochuke
Traditional Wedding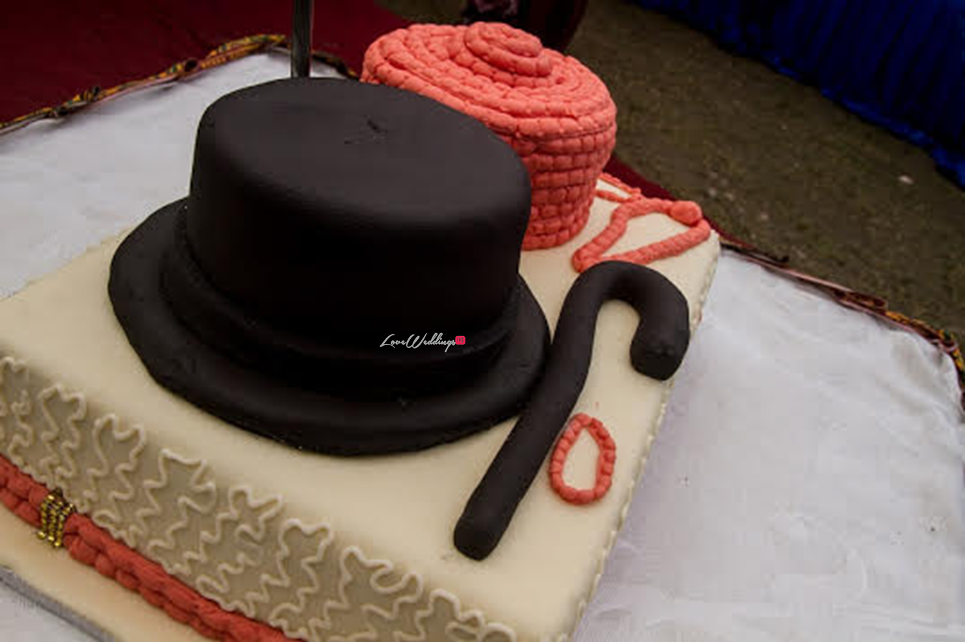 White Wedding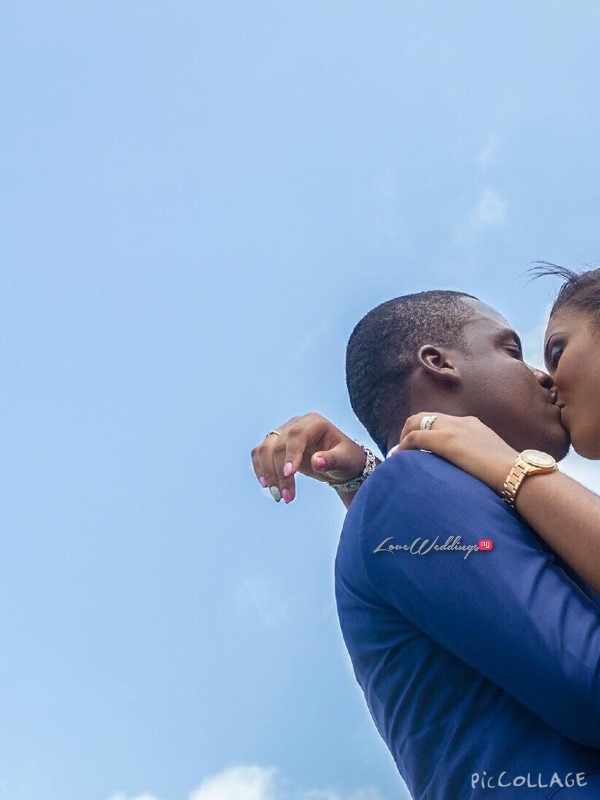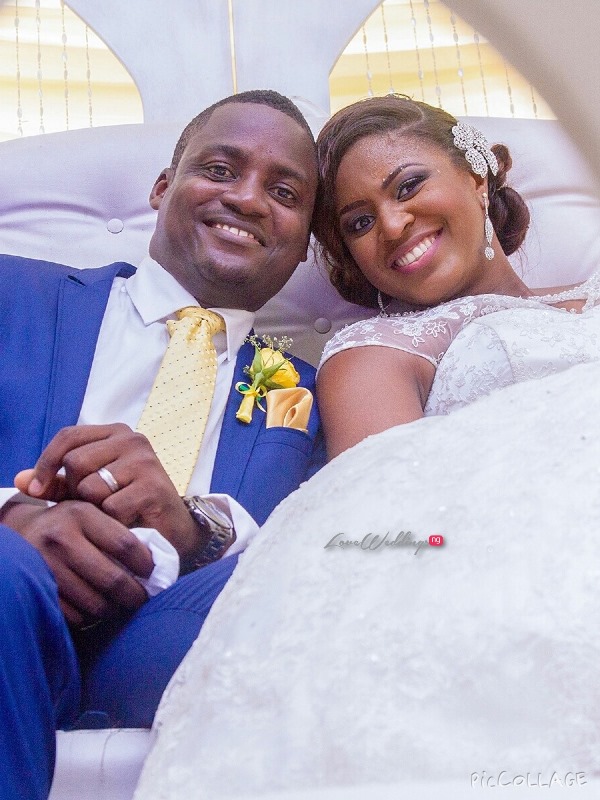 Vendors
We love weddings, do you? Get in touch today
Loveweddingsng | Website | Instagram | Twitter | Facebook | Tumblr | Google+