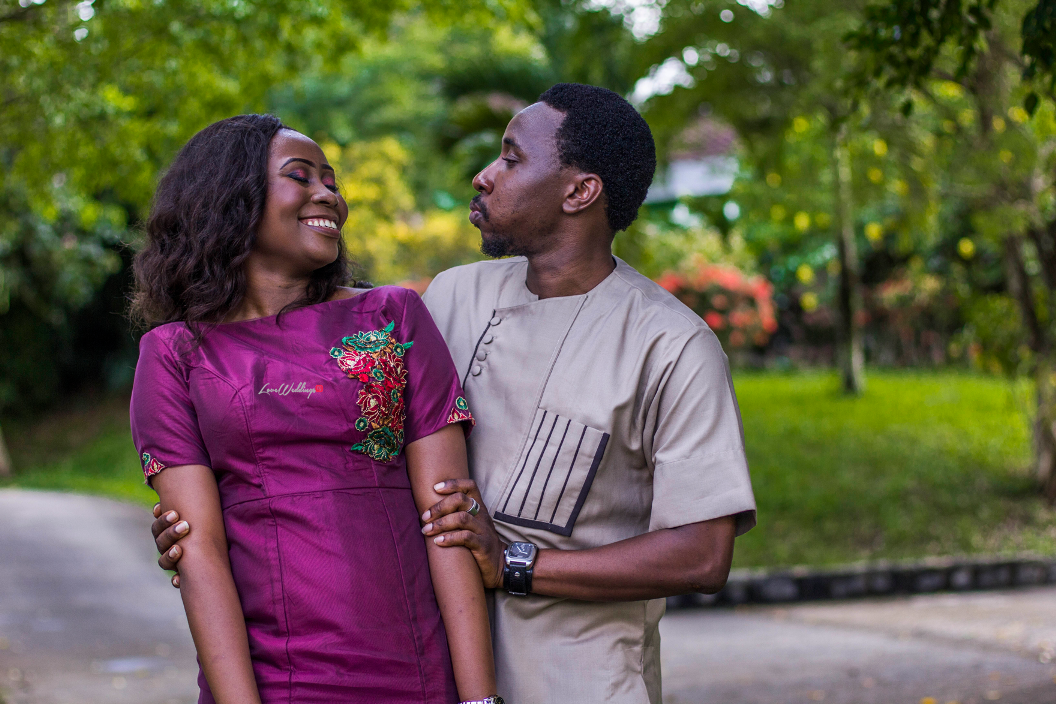 Hello family, meet #Maluchi2015 – Oluchi and Malechi. The couple's traditional wedding is set to hold on the 27th of December, 2014 in Enugu state and their white wedding on the 31st of January, 2015 in Lagos.
How We Met
I like to say I saw him first, because technically, I did! In 2009 my dad and I discovered a new reality TV show called The Debaters, organized by Mo Abudu, where young people practiced oratory and engaged in lively debates over the state of the nation. It was the maiden edition and Malechi was one of the contestants. I remember him very clearly because for me, he was the most memorable contestant. I didn't follow through to the end of the season, I think I stopped watching when he got evicted (unconsciously lost interest), but I just remember thinking this is one engaging young man. I'm naturally drawn to intelligence and conversational abilities in people, always have been, I always say my brain has to tingle before my heart if I'm truly interested in you.

Fast-forward to 2011. I had recently relocated to Port Harcourt (PH) for a job and I was still trying to find my feet. As a born and bred 'Gidi girl' (Lagos girl), I was finding it very hard to adjust to PH. In fact, no need mincing words, I hated it. It was a really trying period, trying to learn all I could about the new job and also hoping and praying for a transfer back to Lagos. In August, I got a call from my cousin Ikenna saying he would be in PH for the annual Nigerian Bar Association conference and I was so happy that I would get to see a familiar face; didn't have a lot of friends in PH. Immediately after work I drove to his hotel to see him. He came down to welcome me and took me up to his room, said some of his lawyer buddies were there. I got there and he introduced me to everyone. One of them looked strangely familiar; ironically he was the least friendly of the 3 guys I was introduced to. The other 2 left, leaving me, Mr. Constant Frown and my cousin. I couldn't hold it in anymore; I turned to him and said "I know you. I just can't remember how, or from where." He looked at me, finally smiled and looked away. I asked questions about where he went to school, I tried everything, and he wouldn't even give me a hint. My cousin finally put me out of my misery and asked, "Did you ever watch The Debaters?" And it was like a light switch went off in my head and I was like oh!!!!!! You're that guy! He had that coy look on his face, like a celeb that was trying to blend into the crowd and was unfortunately found out. In my head I was like "what is this one feeling like? Abeg take several seats biko!"

That week, I got to spend some time with my cousin and he just happened to tag along each time. We would go to beer parlours, eat nkwobi, just 'legit' hangouts, and we just got along. We would talk about anything and everything. During one of said hangouts, he waited for Ikenna to go to the bathroom, and asked for my pin, which I gladly gave him. I was in a relationship at the time, and I thought he was too, so I didn't see any 'P-setting' in our future. 2 days later, they went back to Lagos, and life continued. We kept in touch, had infrequent long conversations. It was like he was there, but not really there. After sometime, he disappeared from my BB, and that was it. We didn't speak for some months.

In April 2013, it was Ikenna's wedding day. I came to Lagos for the wedding and I spied Malechi's name on the program as one of the groomsmen. I just remembered him with a smile and thought to myself, that's one friendship I should resurrect. After the wedding mass, he snuck up to me and we hugged and exchanged BB pins again. He asked me if I was still with the guy of that time and I said yes o, and he asked if we would be inviting them soon to eat rice. I just said Amen and smiled, and asked when his own big day was due. He joked about girls like me being scarce and we laughed. I remember talking to him and thinking hmm, I can date this guy sha…. And I remember banishing the idea from my head.

To be honest, at the time of the wedding, things were not all rosy in the relationship I was in. in fact, I was at the point where I was praying and telling God that if this was not my husband, he should find a way to end it and give me strength to move on. We kept in touch, I even opened up about my praying concerning the relationship, and he said he would pray with me on it. And as if in answer to my prayers, the relationship ended a week later. Very abrupt ending, definitely some divine intervention there. Days later, we randomly started chatting and I mentioned casually "that thing we spoke about, it ended o" His exact reply was "Wow. Give me your number." I did, told him I was in a meeting and that he could call me COB (Close of Business). 5pm on the dot, bros called. That was our first long conversation; we spoke for like 3 hours straight. At the end, he asked if he could call often, and that for the first time, it dawned on me that the dude was probably interested.

I obviously thought it was too soon to get involved with anyone after regaining my 'freedom' after 2 years. Tried to rationalize and tell myself not to even start liking him because all the relationship books advise that you take time to rediscover yourself, fall in love with yourself, all that inspirational stuff. But he wouldn't even let me. He said he had waited 2 years for me to realize that I didn't belong with anyone else but him and he wasn't about to wait any longer. Needless to say, the rest is history, and we've been inseparable ever since. It was easy because we were already friends, albeit the brief disconnect, but transitioning was seemingly effortless. It wasn't all rosy though, I was still feeling a bit raw, was not the easiest person to deal with, I won't lie. But he was patient and understanding all the way. We did long distance for a while before as God would have it, he moved to PH for a better job a few months later.

– Oluchi (Bride-to-be)

In 2011, the Nigerian Bar Association conference held in Port Harcourt. I had arrived in the company of my and friends and colleagues- Ikenna, Victor, Abubakar and Jude. We got to the garden city on Sunday evening and were ready to not only attend the conference but also have a good look around the town.

Ikenna, whilst we were in Lagos, had mentioned that he had a cousin in PH and that he planned on seeing her. On Monday, after all the long speeches at the conference and managing to get through the PH traffic on a rainy day we got back to the Hotel and started gisting. At about 5 pm Abubakar and I stepped out to buy Corn and Ube (pear). We sat down in Ikenna's room gisting on the plans for the evening and munching on our snack when Ikenna got a call from his cousin and went down to get her. On getting upstairs he introduced her as his cousin. We got talking after trying to figure out if we had met before or not. I was almost instantly enamoured by her.

PH being her town she offered not only to show us around town but to also take us out for some drinks and Nkwobi. I had started thinking in my head how I was going to get her contact details but one option that was definitely off the table was asking her cousin. There was NO WAY he will give me her contact details. However, I knew mother luck was on my side when he excused himself to go take a leak. I quickly asked her for her pin and added her up. She came around a few more times before the end of the conference.

On my return to Lagos we kept in touch chatted form time to time, then I started to realise that it did not look like there was an opening on this path. Every time we talked and I asked about her boyfriend she said they were good and everything was fine. I could not help but think to myself "can this dude just do something wrong so I can step in?" after hanging around for about a year waiting for the boyfriend to falter I had had it and could not take it anymore so I deleted her from my BBM. Yes I did!

In April 2013, Ikenna was getting married and I was one of his groomsmen. At the end of mass while they were going through the picture taking ritual I observed the young woman standing at the grotto. I walked up to her and was surprised that she greeted me with a hug. She accused me of dropping of the surface of the earth and I lied that I lost her contact because my phone crashed. (couldn't say the real reason why). We exchanged BBM pins again and agreed to try to keep in touch. Again I asked of the boyfriend and got the usual answer of he is fine and we are good (little did I know that was not the case). We kept in touch and started chatting often.

During one of such chats she opened up to me and informed me that things were actually not rosy in her relationship (you can imagine my joy). I offered to pray with her and she agreed . However my confusion was what to pray for exactly. Was I to pray for things to get better or for her to forget about him and look in my direction? Then it hit me and I prayed that she be happy.

She informed me weeks later that the relationship had ended. Then the lawyer in me kicked in. I remembered that "equity aids the vigilant and not the indolent" and I immediately asked for her number. Since that day till today we have spoken everyday till now. She has been my best friend, my partner in crime, my guy, my essence and above all Miss Awesome. Everyday I look at her I reaffirm that I am blessed to have someone I love so much who loves me right back and gangs up with my mum and sisters against me . The uncertainties and fears of a life-long commitment will always be there but when you go into it with the one you have prayed and waited for, they become inconsequential; because now, you don't have to be scared alone. Can't wait to begin the rest of our lives together.

– Malechi (Groom-to-be)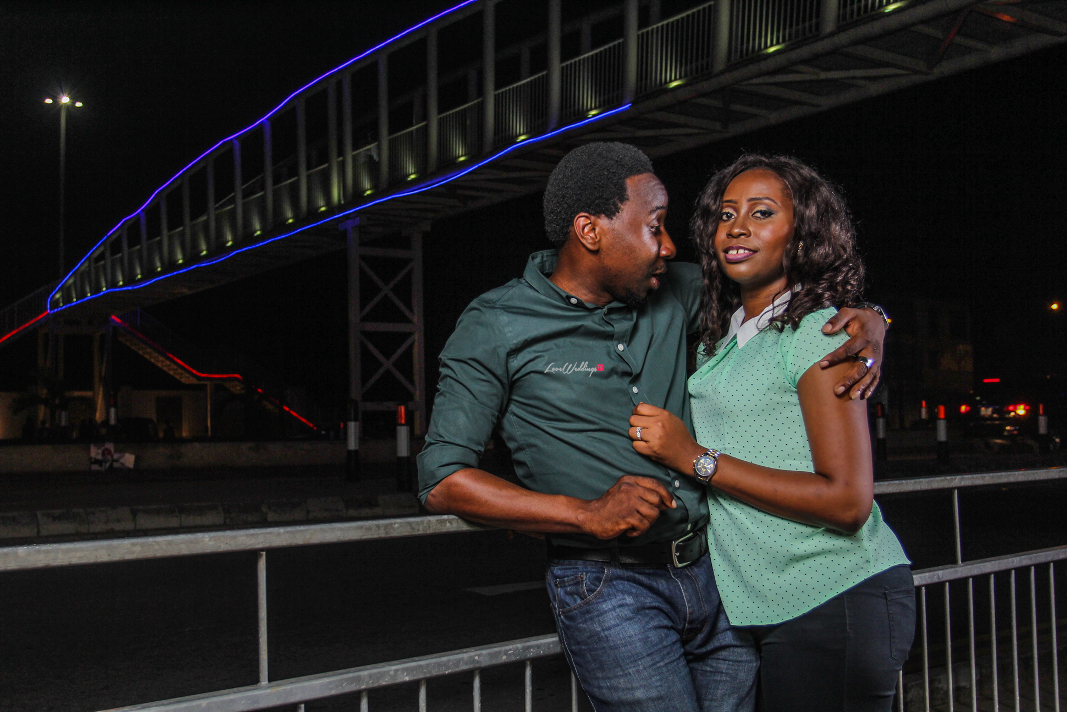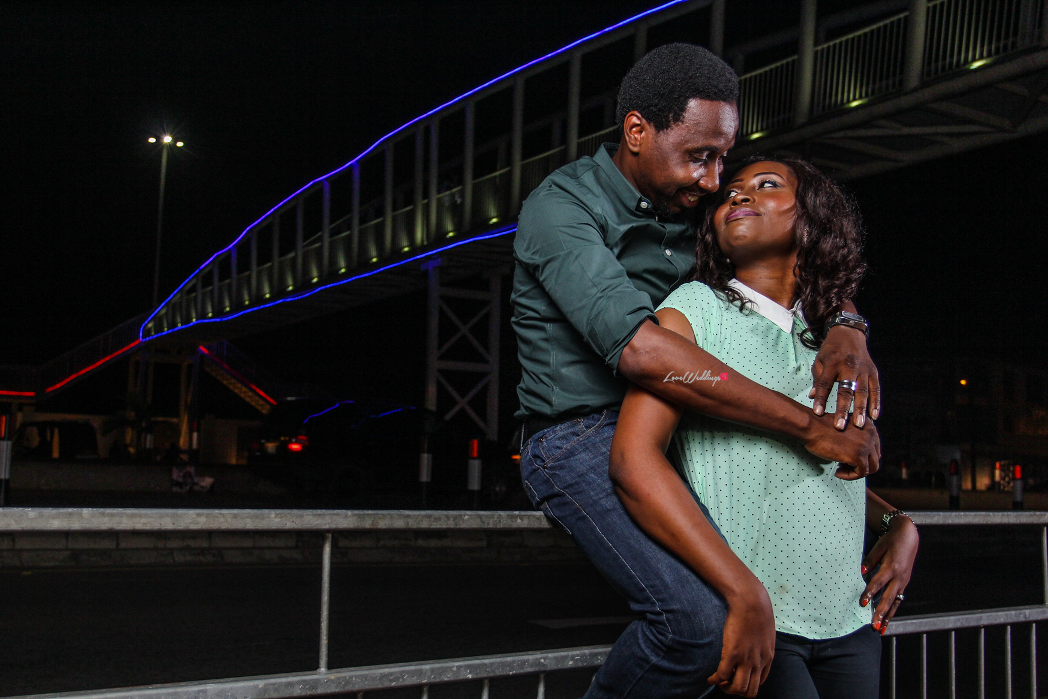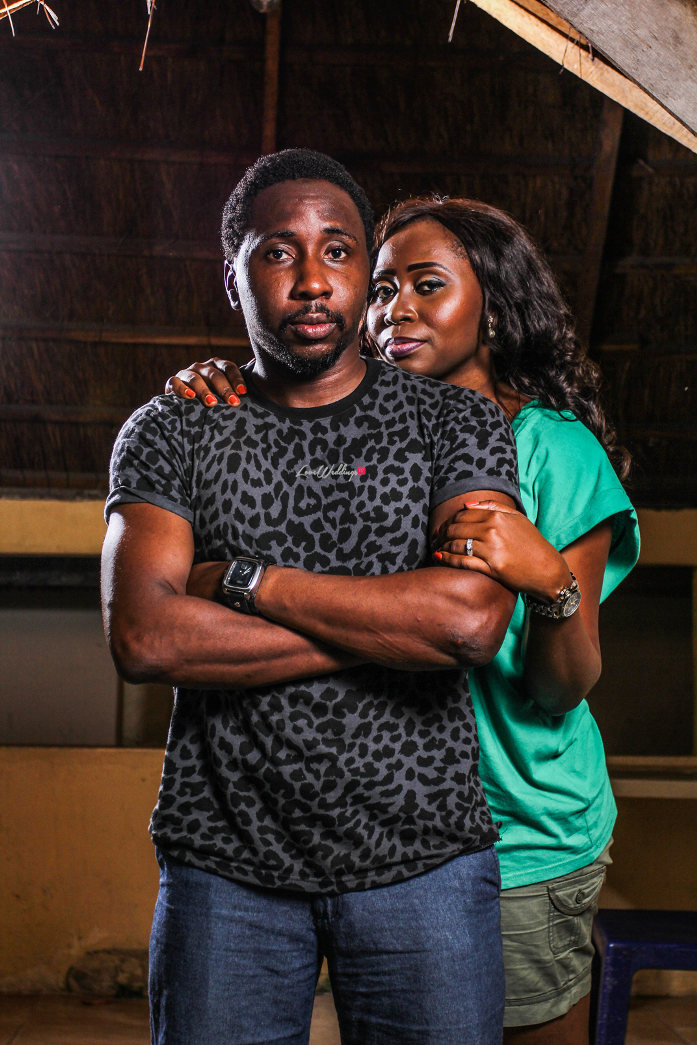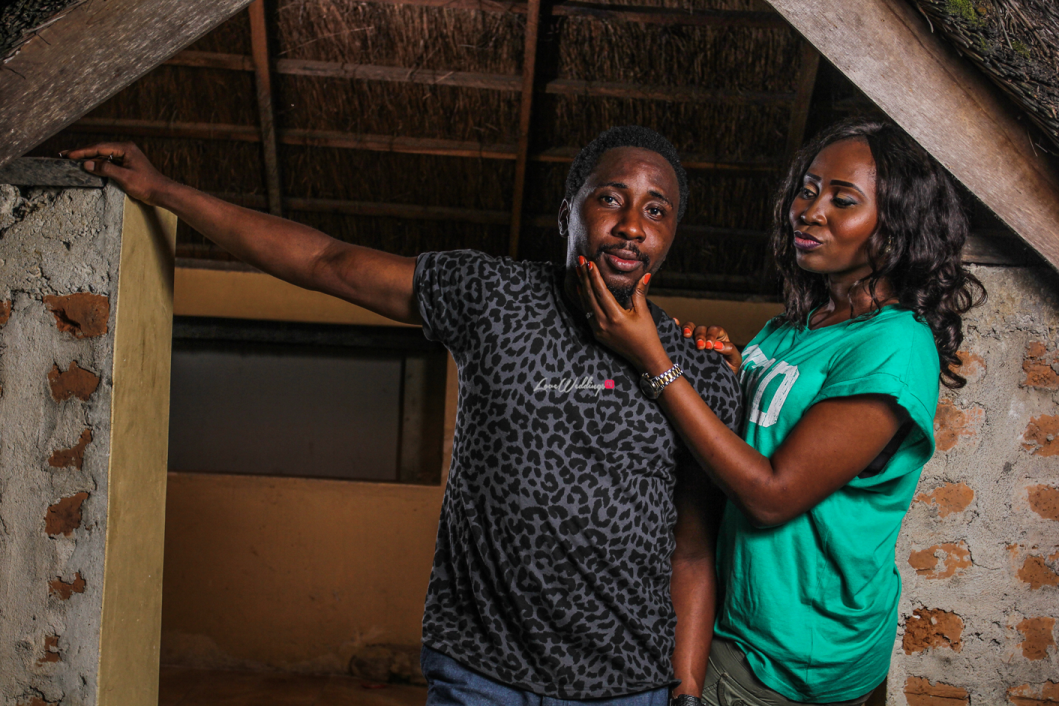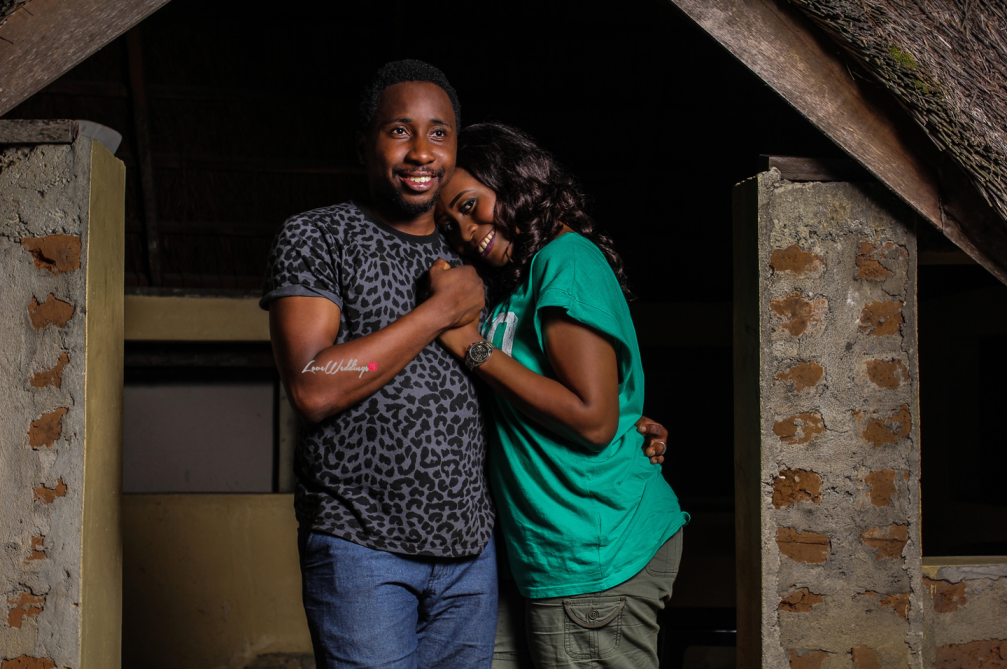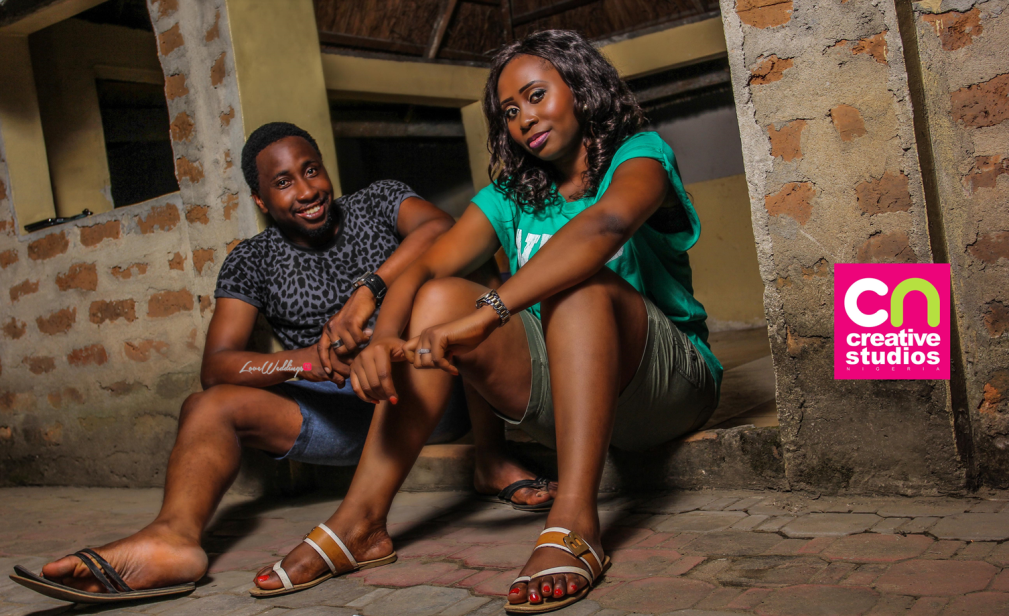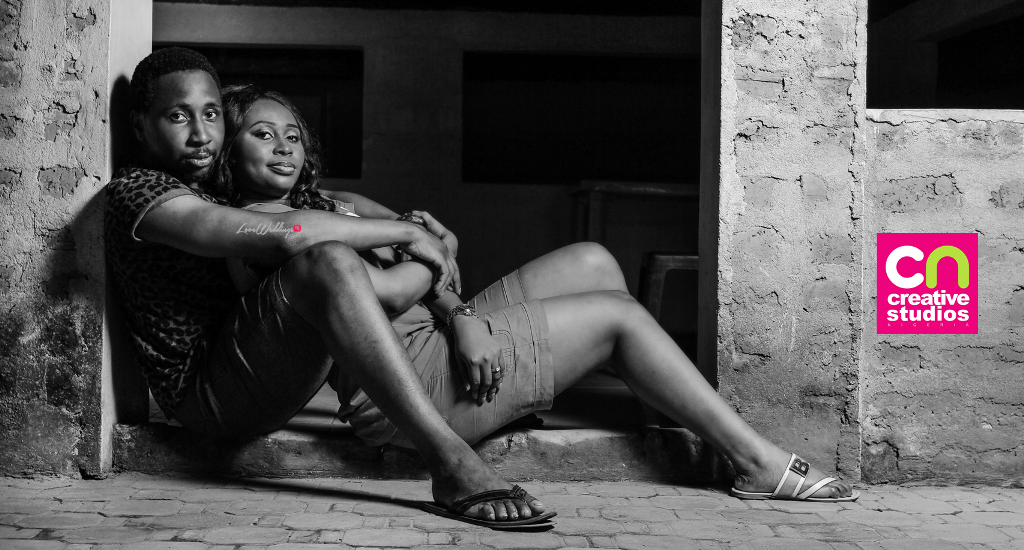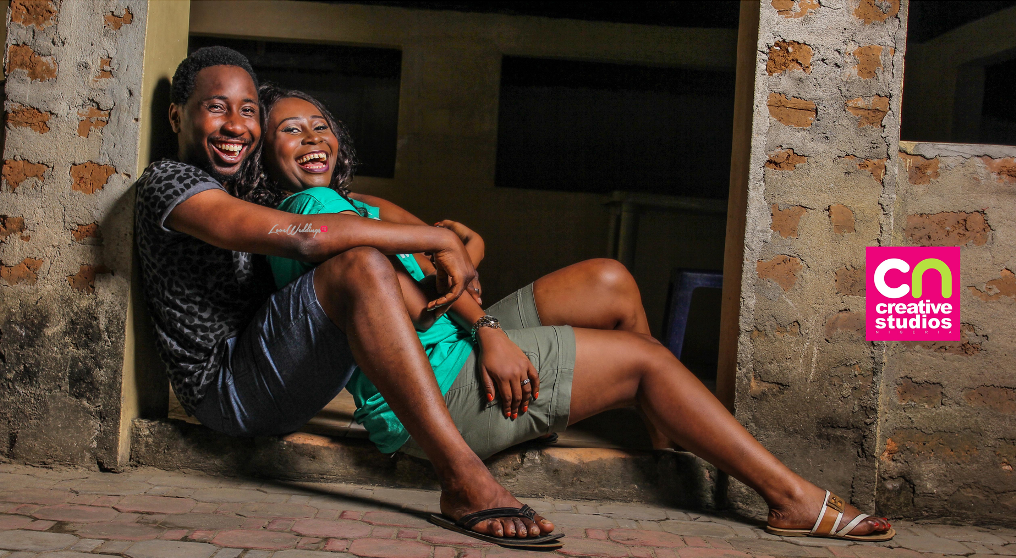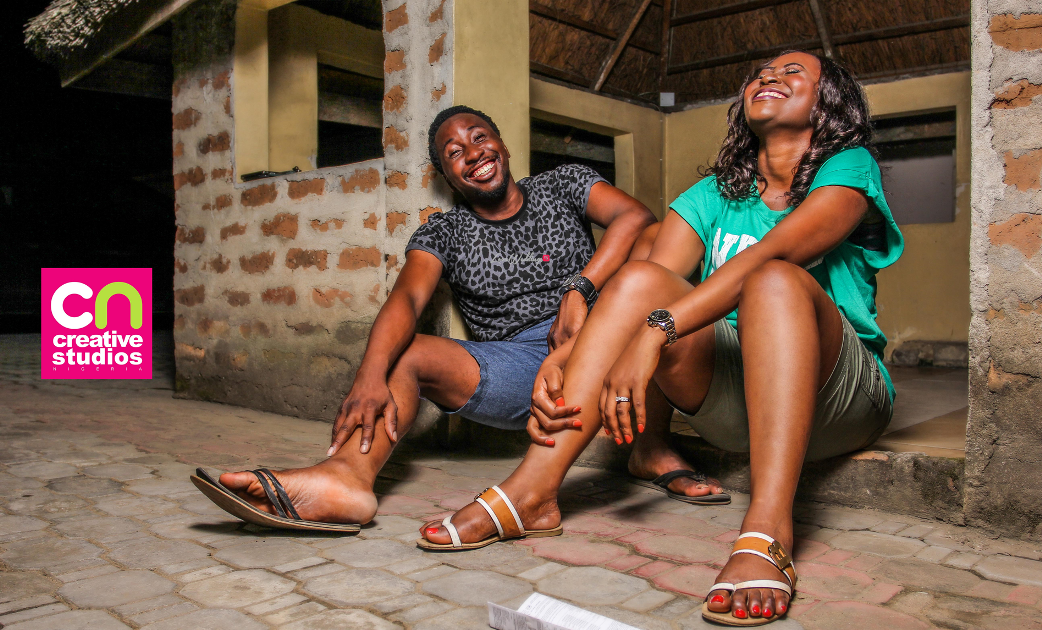 The Proposal 
We had talked about marriage, I knew he would propose soon but where and when, I had no clue. He usually finds it hard it keep things from me so I was quite surprised that he was successful in keeping it a surprise.

Mid 2014, I had some annual leave days about to expire, so I decided to take them and just lounge at home. The Friday my leave was supposed to start, my boss's boss sent me a message to come in for an impromptu skip review meeting. I figured ok, since I'm coming in anyways, might as well have a meeting with members of my team to brief them on what to do while I'm away. I called them for the meeting and behind the conference room window; I could hear music and what seemed like dancers rehearsing. I opened the window and told them to move. Anyways I had my meeting and by 12, I called the person that asked me to come for review to tell him that I'm around. He said he was on his way. I went back to round up the meeting and 2 of my colleagues came and dragged me out, literally.

I had heard the company jingle playing and saw a mini DJ set up but we do stuff like that all the time in my office (I now work for a telecommunications company) so it wasn't anything out of the ordinary. I was dragged to the parking lot, and I saw a small crowd. Next thing I know, there are 4 dancers, whom I recognized as the young men I had just sent away from behind the conference room. I asked my friend and Malechi's cohort Chinye what was going on, and why I had been dragged out of my meeting for this. She said it was the new advert for the company and that the dancers were auditioning. I wasn't convinced. I noticed people weren't recording just the dancers on their tablets; they had their cameras on me as well. I refused to believe this was a proposal, I suspected because Malechi loves to dance so it made sense that he would do this but I just refused to believe he would do this to me, at work!

I kept asking people what was going on, and I moved close to the speakers to ask yet another person, and they all lied to my faces. At a point, the dancers' mix changed and they started dancing to Jason Derulo's Will you marry me. Still in shock, I watched as the dancers took off their shirts and they all had the individual words Oluchi, Will, You, Marry, and Malechi appeared with a shirt that had ME on it. I lost it at that point. He got on one knee, can't even remember hearing the question, I looked at him and he was shaking! Stared at him for a while and Chinye screamed "collect this thing nah!!". At that point I nodded and said yes and started bawling my eyes out. I have not been able to live that moment down with my colleagues. Probably never will.

I found love where I least expected it, and I have learnt a lesson from my time with this wonderful man I've been blessed with. There is no hard and fast rule to love. You never know when and how it will come for you. You might miss it if you want to stick to the rules and play everything by the book especially as regards timing. Follow your heart. I did. And I'm following my heart to the altar, and until my dying day, utterly grateful to God for this ultimate blessing. I can only pray to be half as loving as he is to me, half as caring. When you find a man who brings you closer to God, prays for you, prophesies into your life even, pushes you to be the best ; at that point, everything else just falls into place.

– Oluchi (Bride-to-be)

Vendors
Bride's dresses: Omoge Creations
Groom's Trad Outfit: Sonia Anthony Concept
Photographer: Eddie Brendan of Creative Studios
We love weddings, do you?
Get in touch today Loveweddingsng| Website | Instagram | Twitter | Facebook | Tumblr | Google+