Wedding Guest Look | Stylish Academic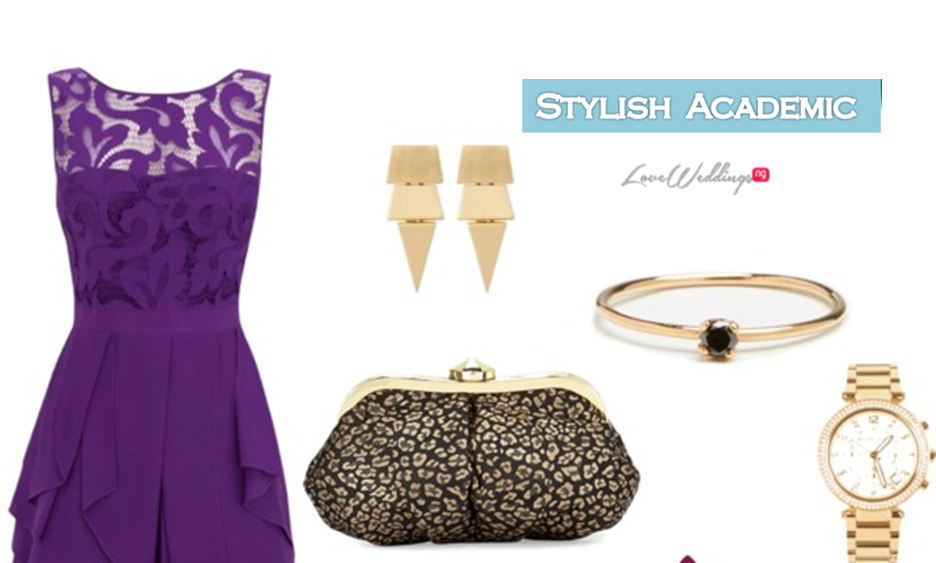 It's another weekend and another Saturday to celebrate weddings with family and friends.
Purple is the colour of royalty, and that is exactly how I want you to feel this weekend. The lace detail on this dress is exquisite, and gold is the most worthy complement. There isn't too much going on with this outfit, and that's how we like it – simple, chic, and clean.
Put your hair up in a chignon or bun and let those earrings announce their presence. Don't forget the statement lippy and the mascara.
Stylish Academic will keep bringing you Wedding Guest style inspirations here on LoveWeddingsNG. If you want more style inspirations for everyday work/casual wear, follow me on Instagram: @Stylish_academic.
Go on and catch that BOUQUET!
Share your wedding guest look with us on Instagram #loveweddingsng #stylishacademic
For more inspiration, please follow Stylish Academic on the blog | Facebook | Instagram | Twitter