Wedding Guest Look |Stylish Academic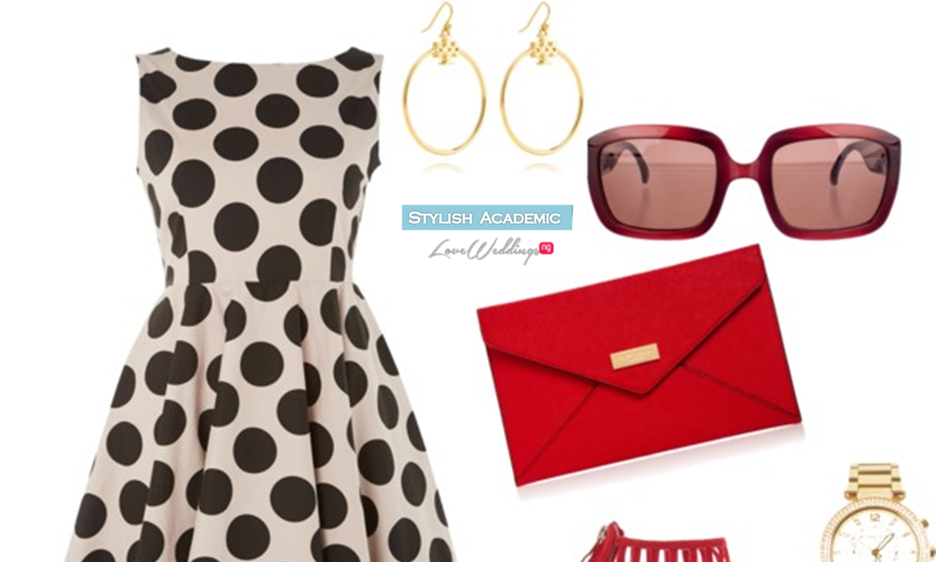 Happy New Year people!
I hope January has been easing you into the new year in style.
To launch our Wedding Guest Look inspiration for 2015 on LoveWeddingsNg, here is a Polka-Dot dress that will blow your mind away.
If you've missed previous posts by Stylish Academic on this column, I have put them all together here: Look 1 | Look 2 | Look 3 | Look 4 | Look 5 | Look 6 |
Which is your favourite look?
Remember to visit my blog at www.stylishacademic.com & follow on Instagram for daily style inspiration.