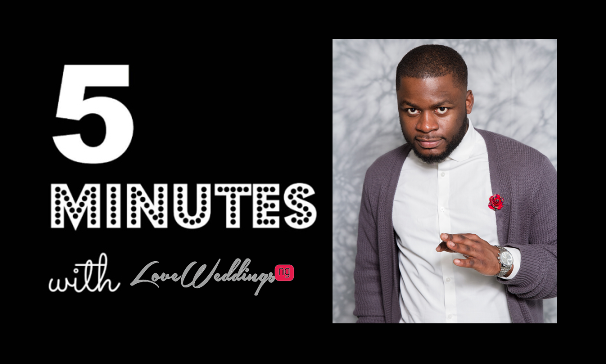 '5 Minutes with…' is a series of short interviews with some of the esteemed vendors listed on our directory. We get to know the brilliant people behind the brands we love. Today, we meet DJ MRI. Enjoy!!!
DJ MRI is a London-based entertainer with over 12 years of experience in the business, DJ MRI knows how to read a crowd and provide exactly what they want, every time! His music library boasts of a vast collection of over 32,000 tracks, covering a rich assortment of genres and music styles. DJ MRI's appreciation, knowledge, and understanding of people is reflected in his dynamic and sensitive style of mixing. Whether you require Afro Beats or Dancehall, Holy Hip-Hop, or Funky House, DJ MRI has all the classic and contemporary sounds you need. His commercial experience and exposure, coupled with his high level of discipline and diligence, has allowed him the opportunity to perform at very prestigious locations up and down the country. Notable venues include 8 Northumberland Avenue, The Burlington Hotel, Gibson Hall, The Marriott Hotel Swiss Cottage, Plaisterers Hall, and Porchester Hall. DJ MRI is professional with flair and passionate with flavour. His energetic and vibrant attitude continues to make his services highly sought after.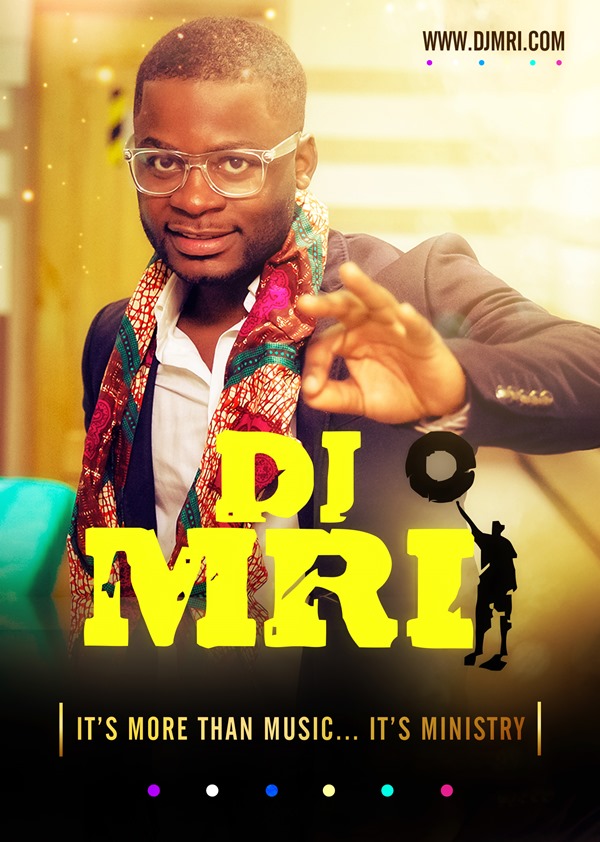 The Part of My Job I Enjoy The Most … Seeing people enjoy themselves. Seeing couples and guests happy makes my day… All worth it.
My Biggest Accomplishment … Hmmmm DJ-ing at Kirk Franklin's concert in London and DJ-ing at Crystal Palace stadium and many others.
The Best Vendor You've Worked With … Favour Catering. I'm inspired by their high standards and quality of service.
In my Spare Time, I chill with friends and family and I love bowling so I bowl often.
Interesting Fact about You
I love God. I love People. I love Music.
I'm interesting. Lol.
I'm a drummer.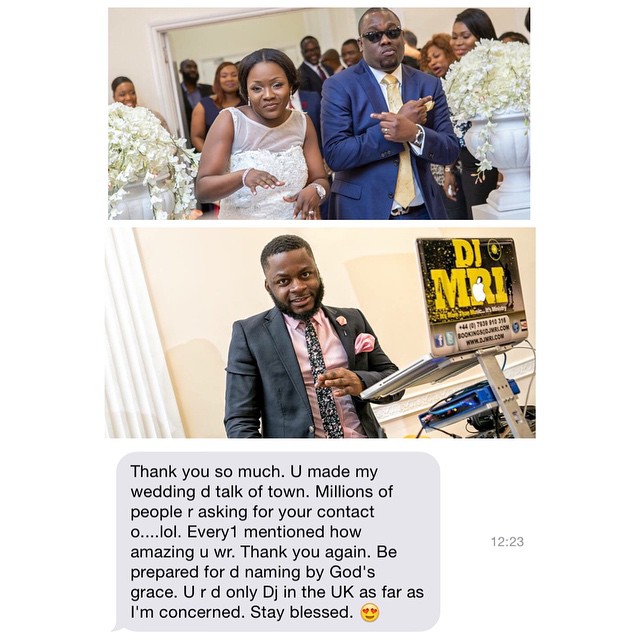 What are you listening to at the moment? A good number of songs really…
Woju – Kiss Daniel
Thinking Out Loud – Ed Sheeran
Godwin – Korede Bello
Never Forsake Me – James Fortune
More & More – Israel & New Breed
Bad Girl – Usher
Lovers & Friends – Lil Jon
What book are you reading? Or what was the last book you read?
Think & Grow Rich
The Bible
Call or Text … Text all the way. Not a fan of phone calls but hey you can't always avoid them.
Cook or Be Cooked For? Be cooked for definitely. Lol.
Ideal Holiday Destination
3 Guests For Dinner, who would they be?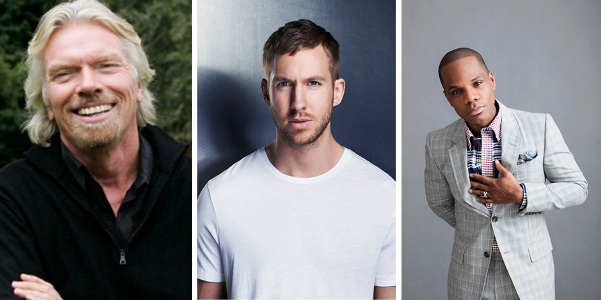 Richard Branson
Calvin Harris
Kirk Franklin