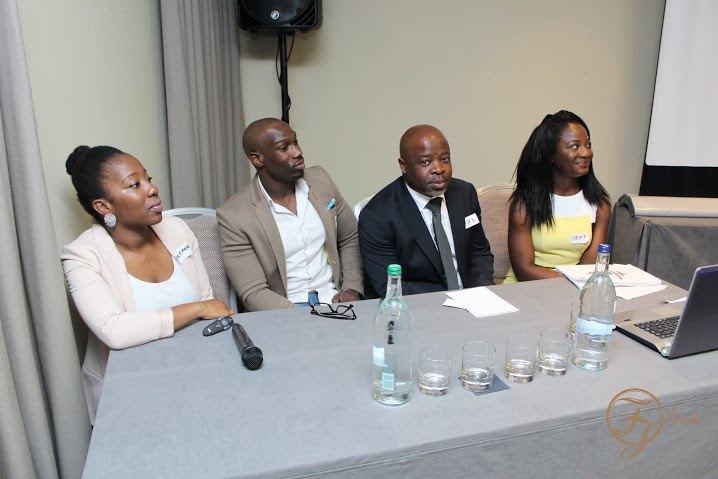 African Bridal hosted a Wedding Vendors Networking event on Friday, the 27th of March, 2015 and it was a huge success.
As previously announced, our founder – Seyi Ayinla was one of the panelists alongside Adebayo Deru of Adebayo Deru Photography, Barbara of Afmena Events, and Nigel Ogunniyi of Favour Catering & Events. Adebayo, Barbara and Nigel spoke about how they started and how they got their brands to where they currently are and Seyi delivered a masterclass on 'Building Your Brand's Online Profile'.
The event kicked off at 6pm, as scheduled (No African time) 🙂 with registration and a quick introduction by the African Bridal team (Tola and Vicky). Vendors also had to pitch their businesses (the 'elevator pitch') to each other, which was really interesting. Before the panelists got on stage, vendors had some time to network, exchange business cards and basically break the 'ice'. A lucky vendor, who was picked randomly by the African Bridal team, won an advert slot in the African Bridal brochure. After the presentations, there was a Q & A session with the panelists and some more time to network afterwards.
It was an amazing opportunity to catch up with some of our vendors (Samon Films, DJ MRI, Gifted Studio) and of course to learn from the panelists. We met so many other vendors and left the venue with loads of business cards.
The reviews so far have been amazing. Here are some pictures from the event.
African Bridal Wedding Vendors Networking Night: Pictures