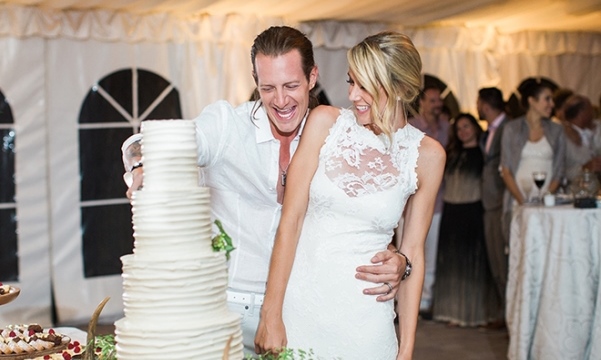 Florida Georgia Line singer – Tyler Hubbard got married to Hayley Stommel in a gorgeous wedding ceremony, which held at Trao; Creeek Cabin in Sun Valley, Idaho on the 1st of July, 2015. Speaking to People Magazine about the wedding, Tyler said;
There's something about being able to call Hayley my wife and say that it's official! Marriage is forever and we're just so happy to share our love forever. When she walked down the aisle, I was a basket case to be honest. I was super-emotional. It was a very spiritual moment the first time I got to see her. It was beautiful.
The couple's golden retriever, Harley, served as the ring bearer. "He did a great job," says Stommel. "He wanted to say hi to everybody. Zig-zagging through the aisle, trying to see everybody. He was sweet."
After the ceremony, the couple's 150 guests were taken across the river "and through the woods," jokes Hubbard, to dine on steak and salmon under a sky of party lights.
The couple planned to dance to Keith Urban's "Making Memories of Us" – or so Stommel thought. Hubbard had other plans, though, and swapped in a song he personally recorded for their first dance. "I'm still tearing up thinking about it," says Stommel. "I mean, I've never felt anything like that. He had me crying, everyone crying, but it was just the happiest tears, and happiest moment."
From the guests and the flowers to the lavish party tent, everything was dressed in in neutral colors in order to complement the lush, natural surroundings of the outdoor wedding. The four-tiered European almond cake "had the consistency of a pound cake but was very moist," says baker Cristina Ceccatelli Cook, and was made with alternating thin layers of mascarpone and homemade raspberry jam, then covered in Italian white buttercream frosting. "It was delicious," says the bride.
The newlyweds received a sparkly send-off from their guests after an impromptu singing of an unreleased Brett Eldredge song, "Drunk On Your Love." "It was truly magical," says Stommel of their big day. "I think everything that we had hoped for and way more."
Among the guests were Hubbard's fellow country artists (from left) Canaan Smith, Brett Eldredge, bandmate Brian Kelley, Lady Antebellum's Charles Kelley and Thomas Rhett.
See pictures below;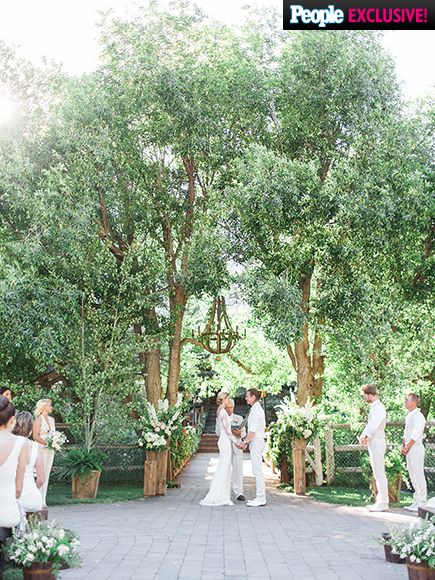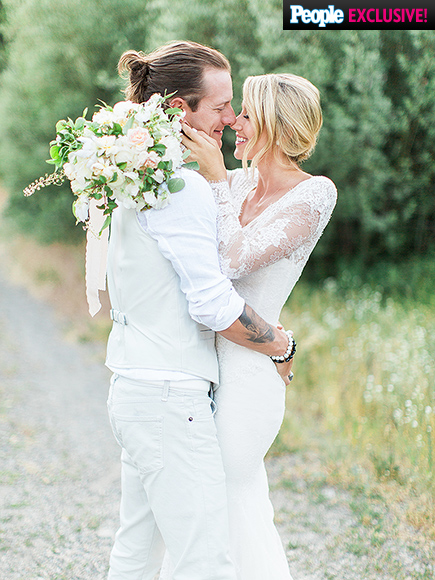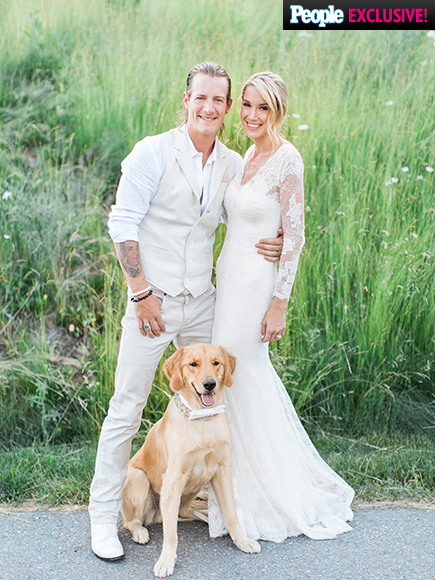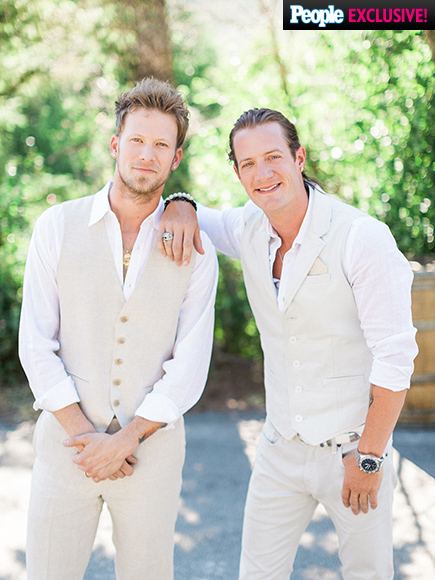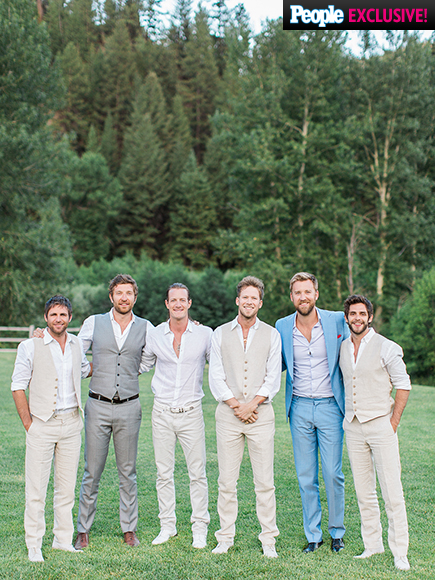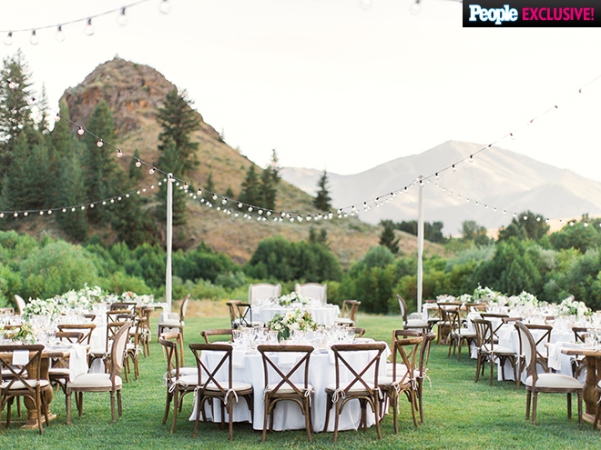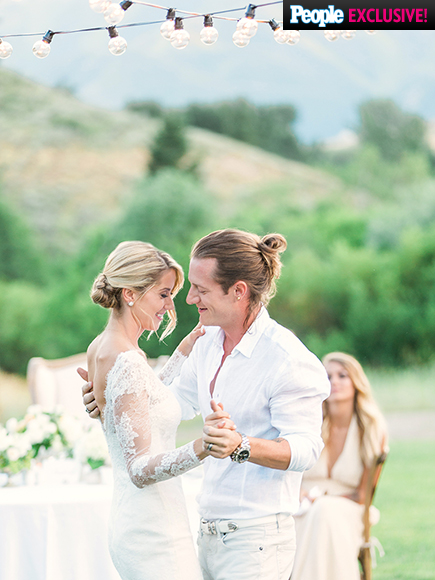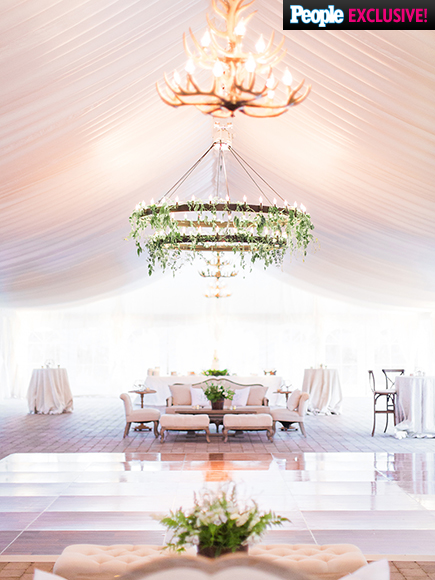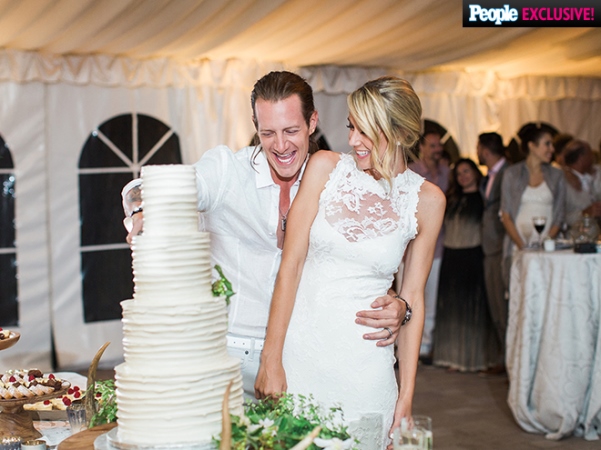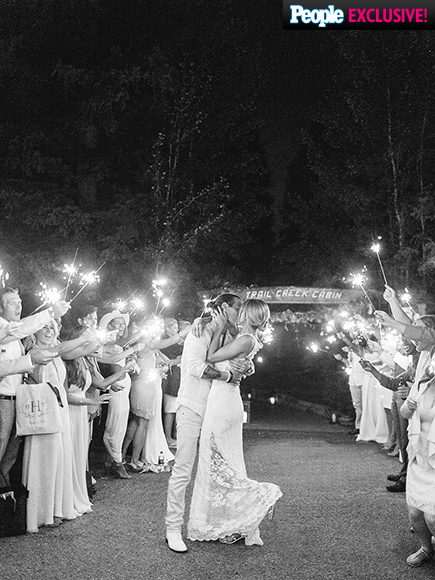 Source: People.com