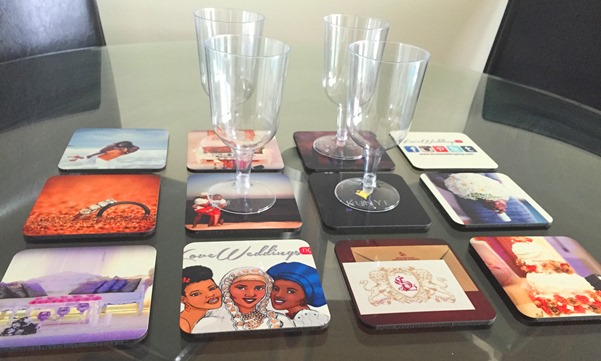 Last time, we reviewed slim canvases from Snapfish and we absolutely loved them.
Well, we got another assignment to create coasters and we're so excited to share pictures of the lovely coasters we created.
Our inspiration came from weddings we've featured on our website or social media pages. Just like our last review, we wanted to inspire couples to create personalised coasters that would sit beautifully in their homes so we drilled down our inspiration to wedding logos, save-the-date's, pre wedding shoots.
There's nothing better than having elements within your home to remind you of the day you said 'I Do' to that one person you love to the moon and back. And what's better! These coasters would be exclusive to you; after all you created them so they're guaranteed to be as unique as you two.
They can also be handed out to family members and wedding guests at Christmas or just as souvenirs.
We absolutely love the coasters – the quality is high up there and they were delivered very quickly.
Here are a few pictures of some wedding-inspired coasters we created;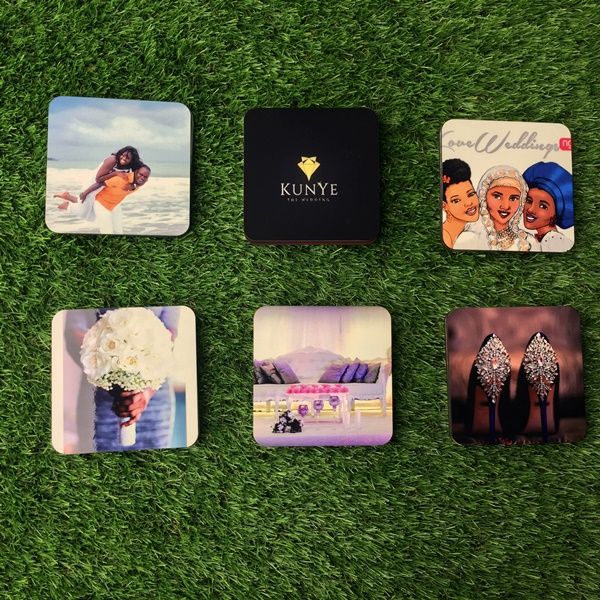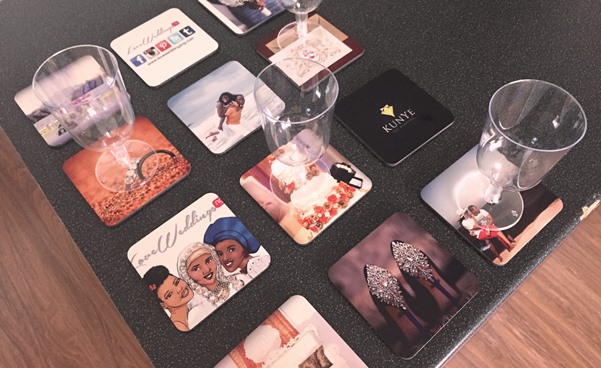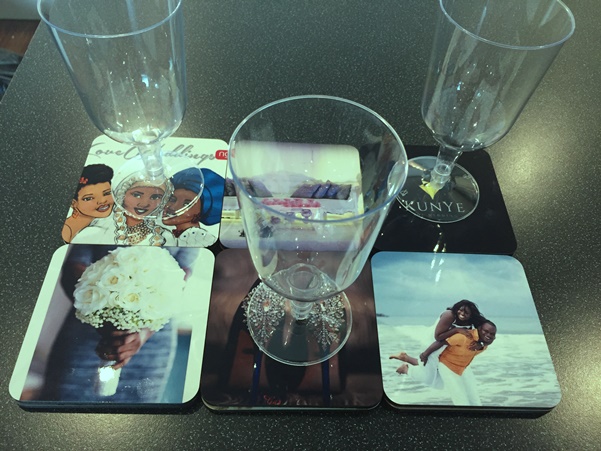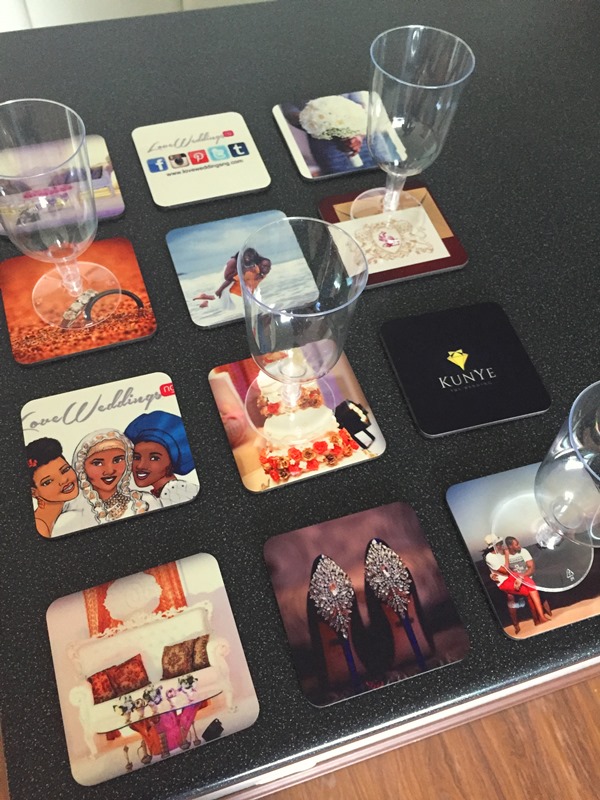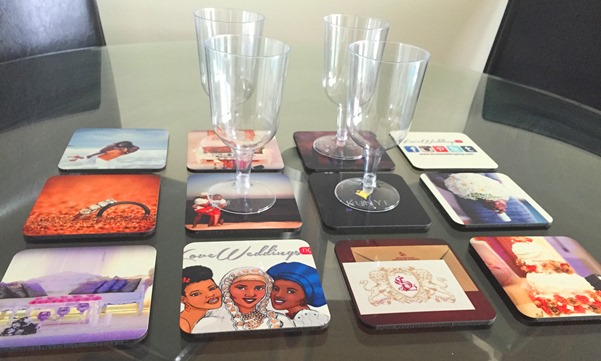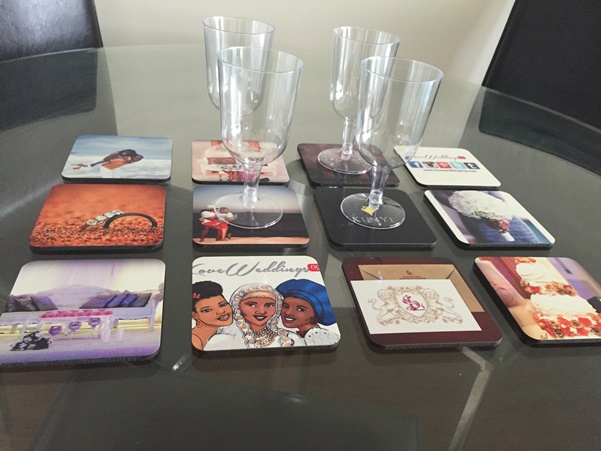 PS: We were given a voucher from Snapfish to order these coasters  from Snapfish for this review. As always, all our reviews are 100% honest and all thoughts and opinions are ours. 
Would you like us to review your product? Get in touch by sending a mail to info@loveweddingsng.com with the title 'Product Review' and we'd get in touch with you. Please note we only review products that are related to weddings.
We love weddings, do you? Get in touch today
Loveweddingsng | Website | Instagram | Twitter | Facebook | Tumblr | Google+