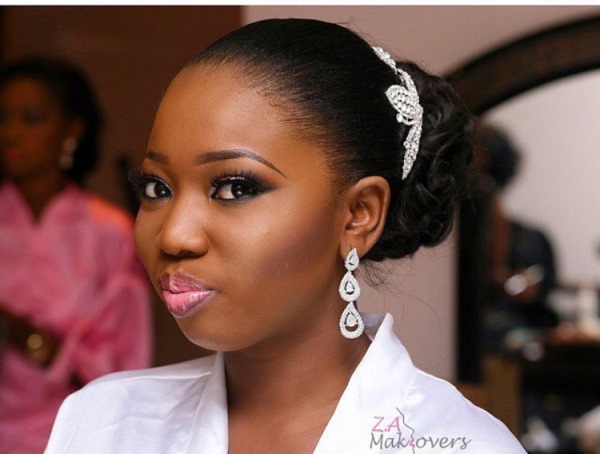 A few months to your wedding… Just like the quest for the holy grail, you have been searching for the perfect wedding dress. You have finally found the perfect dress and then you realize that you don't have the perfect accessories to complement them.
If you thought finding the perfect wedding dress was stressful, searching for the perfect bridal accessories to match your dress can be equally tasking. It also gets overwhelming having to choose between different designs and style. The reason is that every bride wants that beautiful piece that not only complements her dress, but also adds the wow effect to the overall look. Moreover, there are a thousand and one factors to consider in choosing the perfect bridal jewelry, thus making the decision making process complicated.
Taking the most important factors into considerations, here are a couple of useful tips for choosing the bridal jewelry that will make you look like royalty .
The Wedding Theme
One of the significant factors to consider in the choice of bridal accessories is the style or era they express. A pair of vintage earrings might look absolutely beautiful with the lacey-vintage style gown but will clash with a modern styled dress. For the vintage style, we suggest antique silver, pearls, earrings with intricate details, pave set crystal stones and gold plating. A nice bold headband will go perfectly with this look.
Modern styled and beautifully crafted earrings are the perfect choice for the contemporary bride. You should consider tear drop earrings because they are timeless. A nice hairpiece will set off the overall look. Add a punch with a hint of colour.
For the Hollywood inspired look, go for a long, statement drop earrings with crystals, tassels or pearls and a dramatic hairpiece to complete the look. Remember not to go overboard. If you are going for the princess look, a tiara is the perfect accessory to complement the overall look.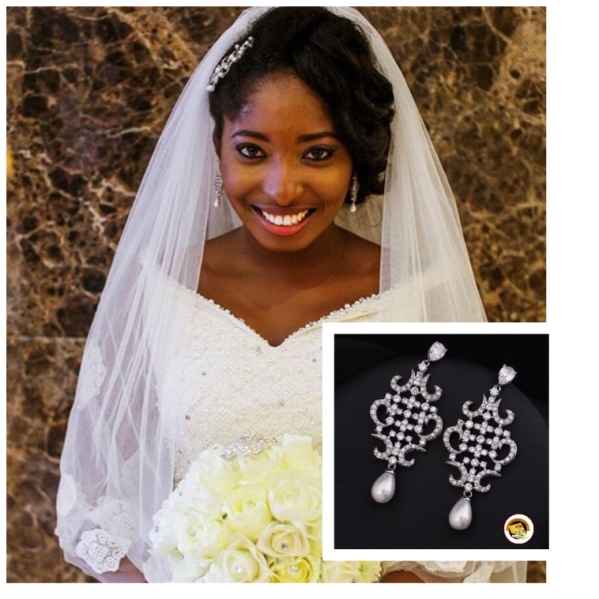 Shape of Earrings
The shape of the bridal earrings will depend on how much of a statement you want to make with your overall look. Large and detailed chandelier earrings are the most glamorous choice for a plain gown. To know what shape suits you, check our post on choosing the perfect earrings to suit your facial look. 
Drop bridal earrings lend a sophisticated look for the bride who wants to keep it elegant and stylish. Long or medium drop earrings will suit almost every style of wedding gown while Studs are the ideal choice for the bride who wants to keep it simple and understated.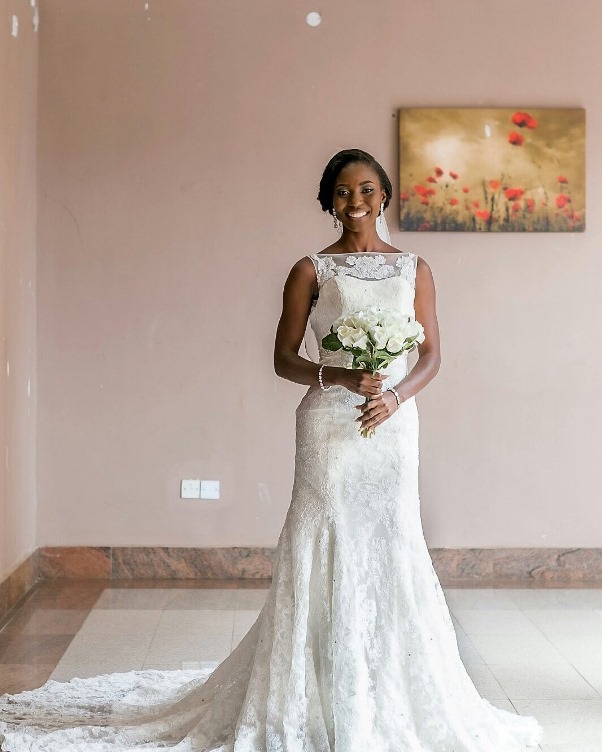 Matching your Jewelry to your dress
Your jewelry should complement your dress. Don't pair an heavily decorated dress with a necklace! Forgo the necklace in favour of a pair of lovely earrings. Short sleeved dresses require a Bracelet/earrings/hairpiece.
For Halter neck dresses, the focus should should be the earrings, bracelet and hairpiece. If you choose to wear a necklace, wear a simple one with stud earrings. Sweetheart and strapless dresses work with chandeliers/teardrops. A V-neck dress screams for a neckpiece.
Your dress should match the metal
The hue of the jewelry should complement the colour of your gown to avoid clashing or mis-matched look. For white or pearl beaded wedding dress, choose silver, white gold and platinum tones. Gold jewelry will clash with a bright white dress. For Ivory dresses, gold jewelry highlights the creamy yellow tint of the gown. If your dress is embellished, let that dictate the colour of your jewery. For Instance, if your dress has gold beading, pick a necklace, an earring or bracelet with a gold base.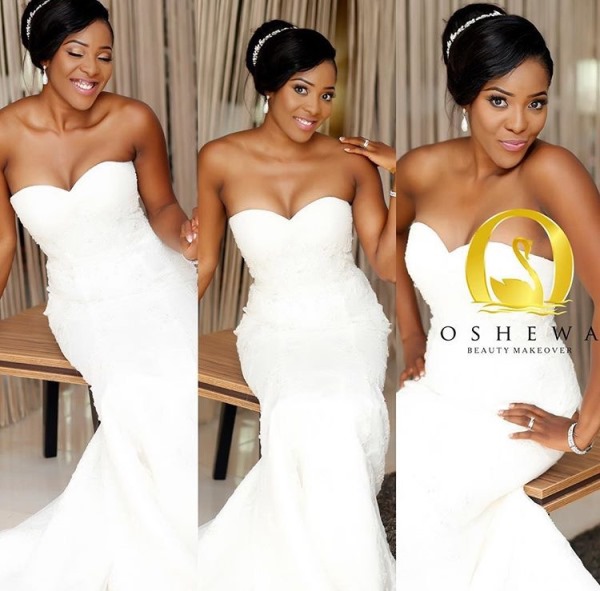 Your Hair
Take a cue from your hairdo. For an updo, you would something more dramatic and obvious. If you are leaving your hair down, small studs or drops will do. Tiaras and buns also go hand in hand.
Your accessories are a reflection of your personality. Wear whatever makes you comfortable and keep it simple. Choose the kind of jewelry you can wear time and time again. If you can afford the real diamonds, go girl. However, getting high quality replica is absolutely fine especially crystal alternatives that look as gorgeous as the real deal. Besides, you are going to need all the spare change you have got for the wedding and after. Don't forget to check out our beautiful collection of bridal accessories.
Happy accessory shopping!!
This article was written by My Velvet Box NG. You can get in touch by calling 09091465792 or on the following platforms – Our Directory | Website | Instagram | Facebook