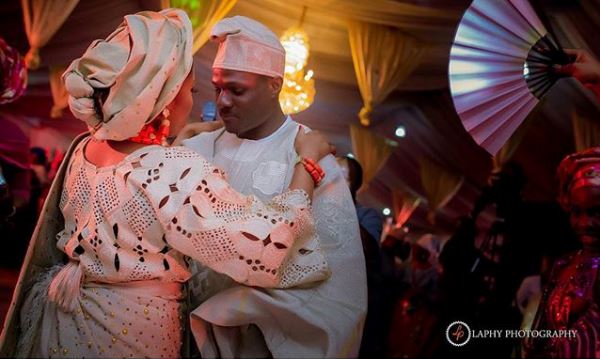 Ose and Ore (#DoubleO2016) started trending on Instagram from the moment we saw pictures from their pre-wedding shoot. In this post, we have collated just a few things we loved about this Nigerian Wedding planned by Trendybee Events… from their very current and trendy hashtag to the decor, stunning outfits and more.
Enjoy!!
Hashtag: No need to write about this. C'mon … #DoubleO2016!!! amazing hashtag… Obviously this was inspired by the first letter of the bride and groom's first names – Ose and Ore but also reminds us of a certain movie :). Remember what we always say – the bride's first name + groom's first name + year isn't the only formula for a wedding hashtag. Get creative 🙂
Bridesmaid Invite: This was on our list of Nigerian Wedding Trends in 2014. We love that how Ose asked the all-important question – 'Will You be my Bridesmaid'. Very nice.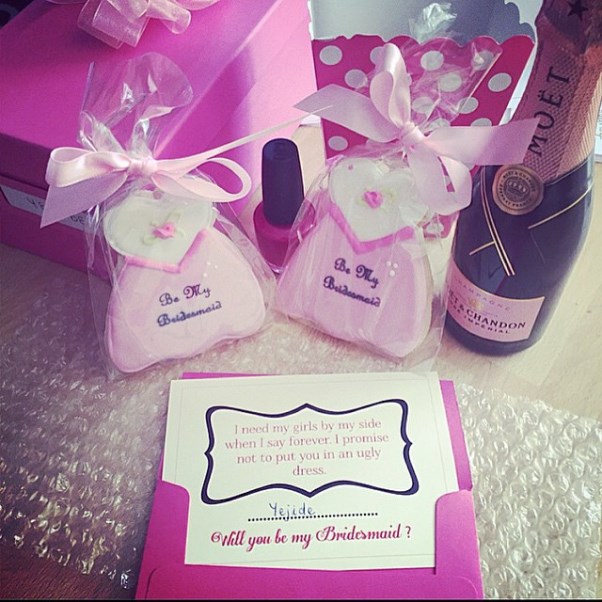 Engagement Shoot: As much as we love themed engagement shoots, we loved that their engagement shoot with Alakija Studios was simple, classy and elegant. We can see these going straight up on the wall in beautiful photo frames.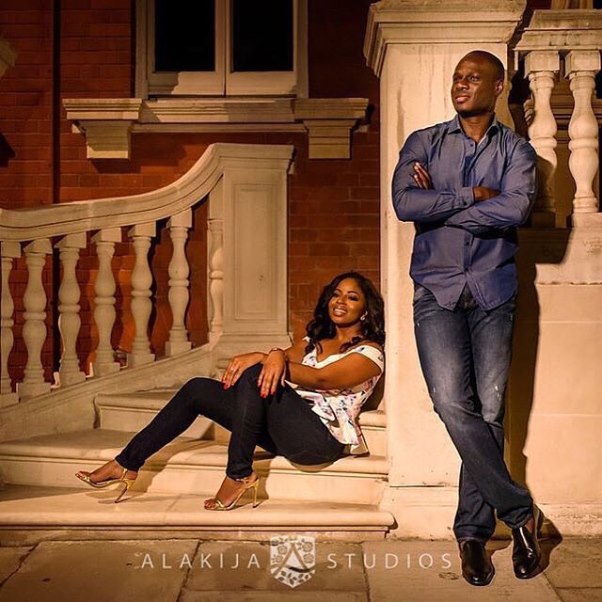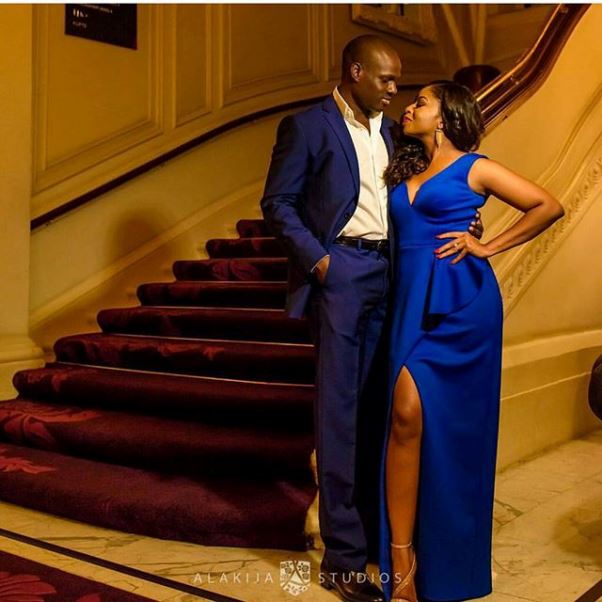 The Access Card: We absolutely loved their duplex print acrylic access cards created and designed by Inkheart Studio.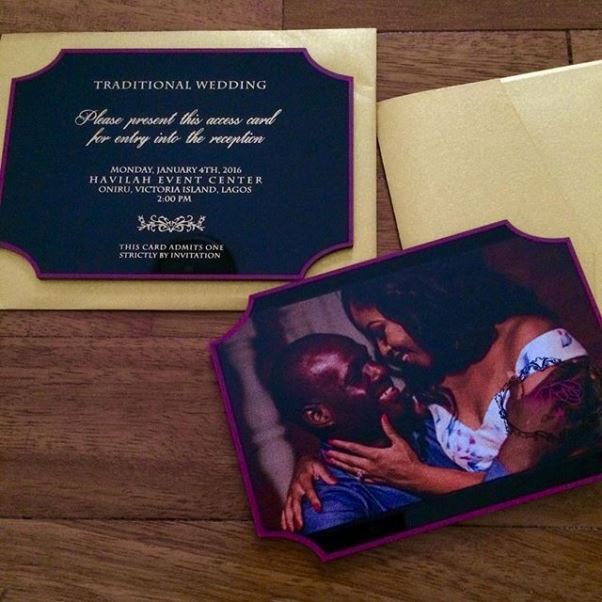 Logo/Branding: Everything was branded… the dance floor, bars, dessert station, table cards, sticks for smallchops. They definitely put their wedding logo designed by Inkheart Studio to good use.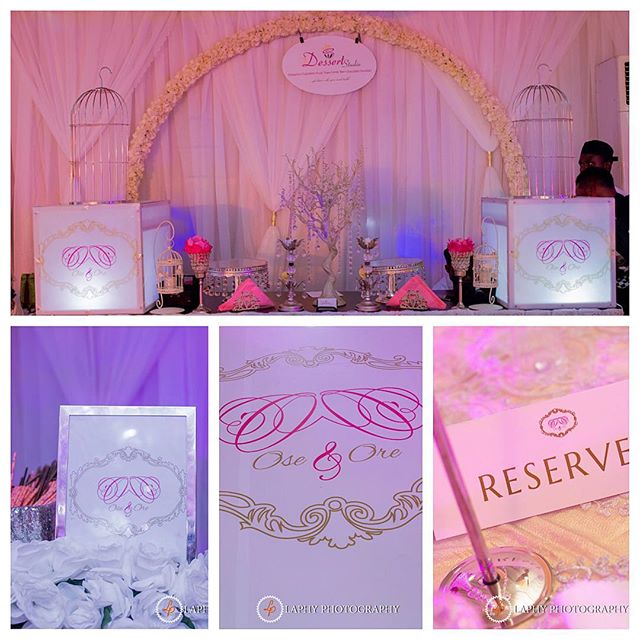 The Outfit: The couple looked stunning in their outfits. The fabric, the colour and bead work on the bride's first outfit makes us 🙂 Ose also looked stunning in her second outfit – iro and buba and her third outfit – a green lace number. We also love the groom's second outfit.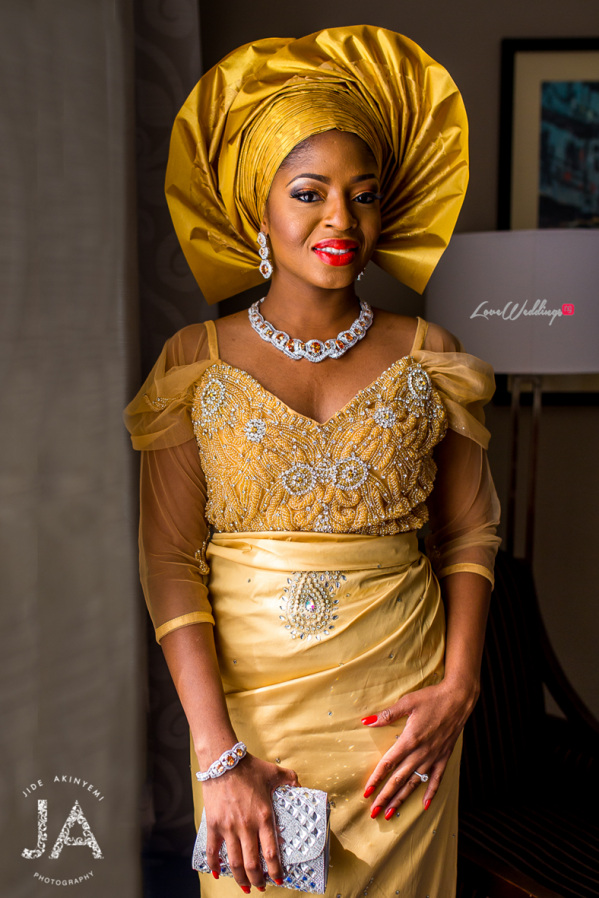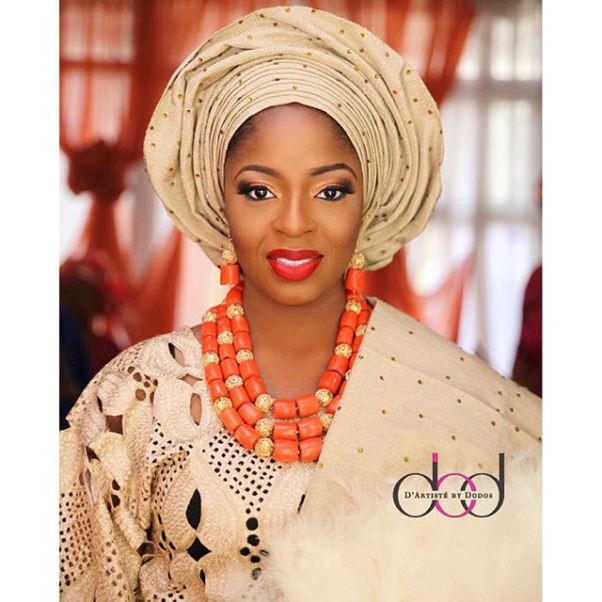 All the details… the colours, cake, decor, theme: We loved the cake by Andy Clark Cakes, the decor by Victoria F Events. Everything… the theme and the ambience.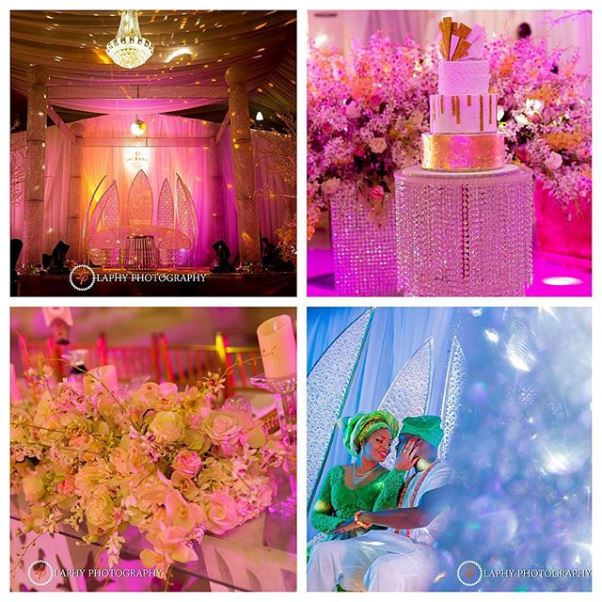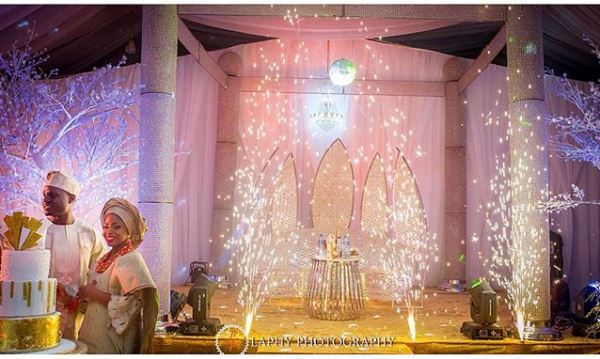 We cannot wait for #DoubleO2016 Part II in May planned by EllyB Events.
For more Nigerian weddings we love, click HERE
Vendors