Red Engagement Shoot Outfit Inspiration for the Bride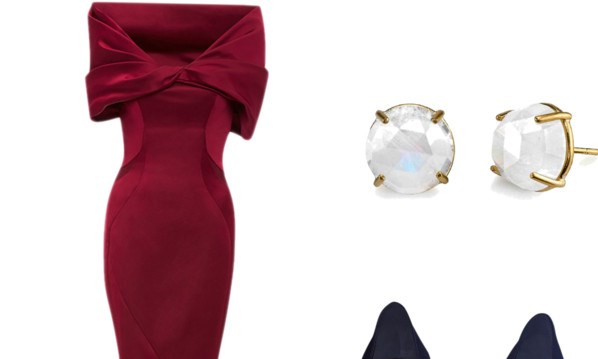 No Stylish Academic post this week so we thought we'd come up with something.
Sticking with the red theme for this month, we put together this look, which we think would totally rock as an outfit for a bride's engagement shoot. We love how classy the gown is and as such, we had to go really quiet with everything else.
What do you think? Yay or Nay… Let us know.
If you're on Polyvore, check us out HERE