Nigerian Wedding Guest – Red & Metallic | Stylish Academic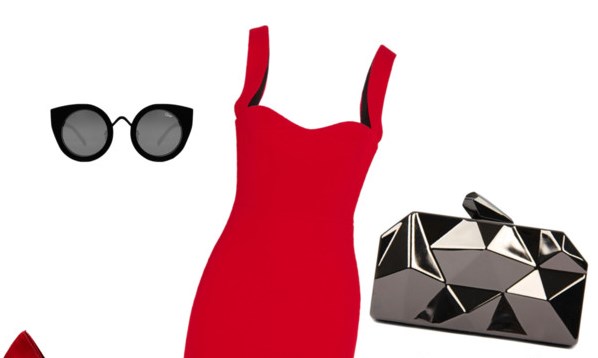 February is the official month of love, although I think love should be celebrated everyday!
Last month, the colour theme was Cobalt Blue, and I shared some wedding guest look inspiration here on LoveweddingsNG – from pairing the dresses with animal print to a statement multi-coloured clutch bag.
This month, the colour theme is RED, and I am excited.
Red is such a fierce and sexy colour. Songs have been sung about it (The Lady in Red), and oh the Red Lipstick takes a woman's confidence up a huge notch. Red is a primary colour, and this means it is not so limited when one wants to pair it with other colours.
As you may well know if you've been reading my column, Stylish Academic is about class and elegance; so even if a thousand colours go with red, how we put the colour together really matters. You don't want to do too much in one outfit. You want to keep it simple and striking at the same time.
The look I've put together for today is…
Red+Metallic.
Anyone at the wedding you are attending may wear Red and Black, but who would have imagined metallic black. That! my friend is how to stand out.
The outfit is simple. As a guest, you don't want to have too much going on, except when the metallic clutch bag catches in the sunlight to announce your elegant presence. The red-heeled shoe is a bit safe, you can do more with the shoes in a shade of grey or black. But overall, I think this outfit rocks.
If you have your hair in a high french bun (perhaps in braids), the earrings will also have their time in the spotlight.
What are the other ways to wear RED? Watch out for our next inspiration this coming Saturday 🙂
If you've missed previous posts by Stylish Academic on this column, catch up HERE
______
Stylish Academic is a fashion and lifestyle blog. You can follow them on Twitter, Instagram, Pinterest, and like them on Facebook.