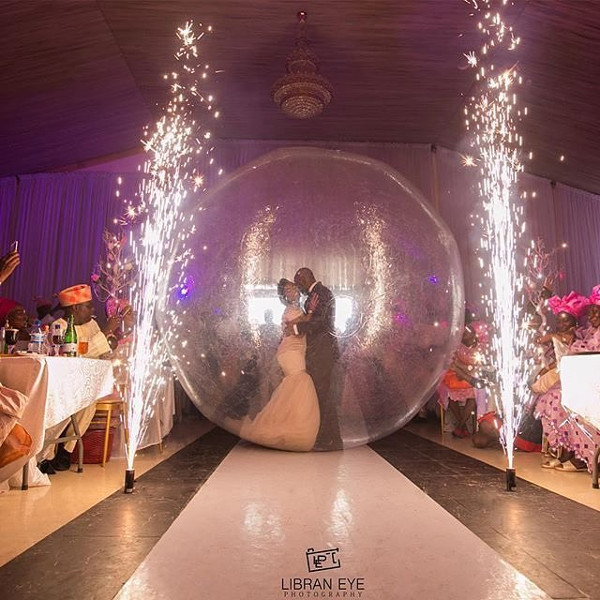 Why should your entrance into the reception be ordinary when you can make it grand. We've put together this post for couples looking for ideas on how to make their first entrance as man and wife truly epic.
Enjoy!!
Make a Royal Entrance like #EJI2017: Adebukola and Olalekan said 'I Do' on the 9th of December, 2017. Here's how they arrived into the reception hall.

Arrive Concert-Style like #CHOBS16: Here's how Noble Igwe and Chioma Otisi arrived at their reception on Saturday, the 11th of June, 2016.
Walk in like #TheDoughs16: Megan and Ekene from #TheDoughs walked into their reception hall. No drama, no dancing here and there; they literally walked in. Watch the video below;
If you're reading this and thinking 'what's the big deal if they walked in,' it means you're probably not Nigerian or if you are, you haven't been around Nigerians living in Nigeria for a while. Now it is common at Nigerian weddings for everybody to dance in… and I mean everybody… the parents of the groom dance in and then the parents of the bride dance in, sometimes even groups such as 'union members', 'aso ebi' girls, etc dance in too. Then the bridal party dance in before the couple eventually dance in. This is why Megan & Ekene's entrance was grand in our eyes at least. Their wedding was planned by 2706 Events.
Who said grand entrances only happen at the white wedding reception? Check out this grand entrance at #TheLOAkation18.
Rotate in your royal chair like #DoubleO16: Olatayo & Olawale arrived in style in a Regal Tiara Chair by Victoria F Events. The event was planned by 2706 Events.
Enter in a Bubble Ball like #DestinationIDO16: Kike & Fisayo arrived in a bubble ball. I think we can confidently say this is the first time we've seen anything like this at a Nigerian wedding. Their grand entrance added a fairytale touch to their travel themed wedding. Their wedding was planned by IPC Events

Arrive in a carriage like #MeetTheWashingtons: Susan & Washington had a Cindarella-themed wedding and what better way to arrive than in a carriage… Their entrance took the Cindarella and Prince Charming theme to another level. The event was planned by IPC Events.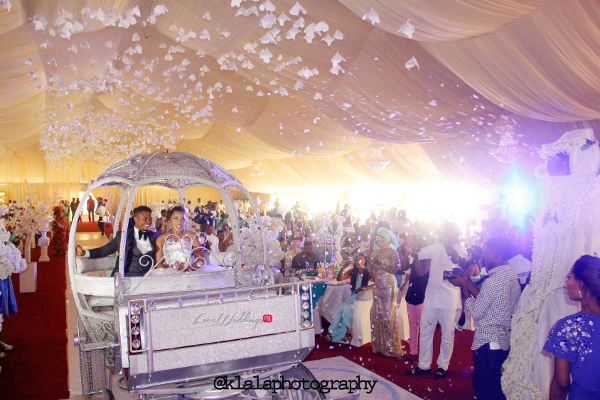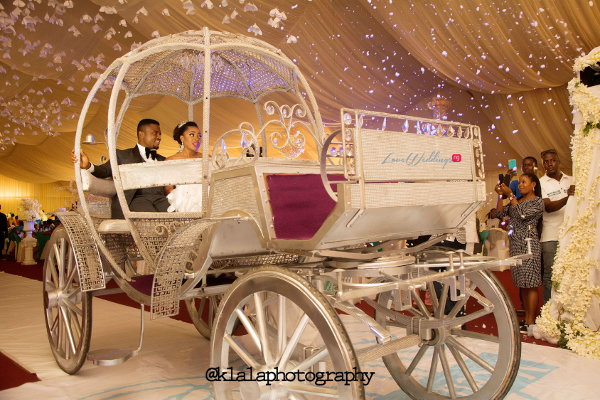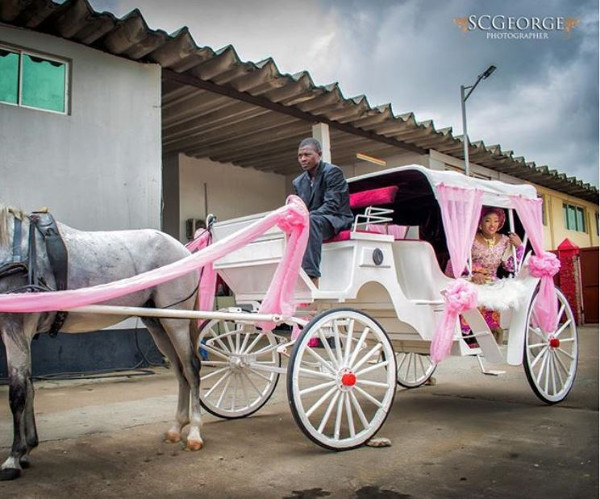 Cruise in like #TeeJre2015, #AbiAbi2016 & #FromParisWithLove17: Tope and Junior Maduka from #TeeJre2015 arrived their reception in a Jaguar F-type (Limited edition). Watch their grand entrance below;
Abiodun & Abiola from #AbiAbi2016 cruised into their wedding reception in a Mercedes Benz alongside their son in his mini Mercedes Benz. Watch the video below;
Both events held in the ballroom of Oriental hotel, Lagos and were planned by Zapphaire Events.
Toyosi and Wole, the winners of the WED Dream Wedding 2017 competition drove into their wedding reception
Make a theatrical entrance like #BimBagg16 & #TWabz17
#BimBagg16 arrived theatre style complete with choreography by the legend herself Kaffy
#TWabz17 arrived in these staircase pillars set up by Kasak Creatz; their wedding was planned by 2706 Events and the beautiful entrance was captured by Storm Blast Media.
#Chuju2016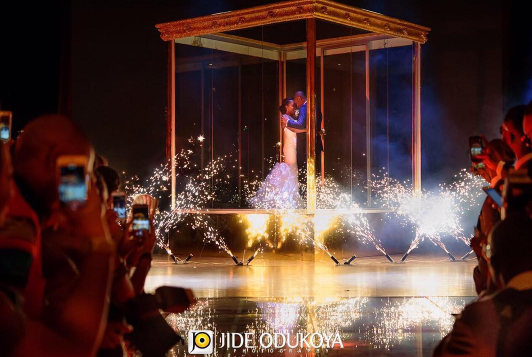 Get creative with your stage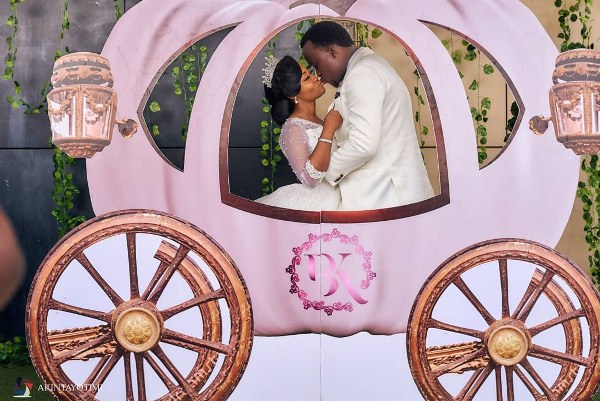 Find more Nigerian Wedding Trends HERE
Picture Credits: Klala Photography | Instagram & Libran Eye Photography | Instagram
Video Credits: Lanre Esho Films | Instagram & The Wedding TV | Instagram