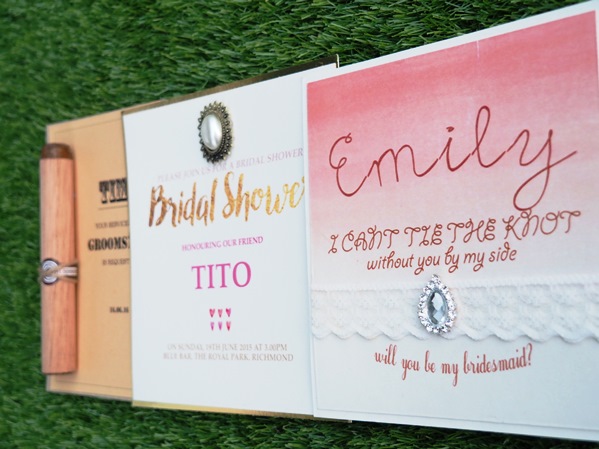 It's common saying that whatever is worth doing is worth doing well, however most times in a bid to save cost, rather than sending out invites as we have always known, we have seen couples use text messages, broadcasts, emails etc. In a world where almost everything is being replaced with technology and apps, it is important that we do not get lost in all this by forgetting basic etiquettes! In summary, no matter how advanced we become, some things are not just meant to be replaced and one of these are events stationery – whether for weddings, birthdays or any other special occasion.
Weddings are a happy moment in a couple's life and it is often made special by the presence of loved ones and family. There are several creative ways of announcing your wedding to these people; and pre-wedding stationery are just as important as the actual wedding invitation suite.
Your pre-wedding stationery give a first glimpse of what is to come. Here's an extensive list of pre-wedding stationery and it is important for couples to agree what they want depending on their style, budget and the theme of their wedding.
TWCC tip: As a couple, it is important not to get carried away with current trends rather focus on your individual style and pick from the extensive list below what pre-wedding stationery you need.
Rehearsal dinner invitations
Engagement announcements
Engagement party invitations
Save the Dates
Bridal Shower invitations
Bachelorette party invitations
Bachelor party invitations
Bridesmaid/Flower girl invitations
Groomsmen/Ring bearer invitations
TWCC tip: While ordering your wedding invites, I would advise that you include all other stationery (pre-wedding, day of stationery and of course your thank you cards) that way your stationer can include all of the pieces in one order, this will save you money and time. It's also a good way to ensure all your stationery has a well thought through and coordinated look.
I created 3 pre-wedding stationery inspired by a variety of elements. Check them out below;
Groomsmen invitation: Uncluttered neat design to reflect a man's simple, no frills style. Black solid lettering, brown kraft cardstock and natural jute twine was added to coordinate with the Cuban cigar gift.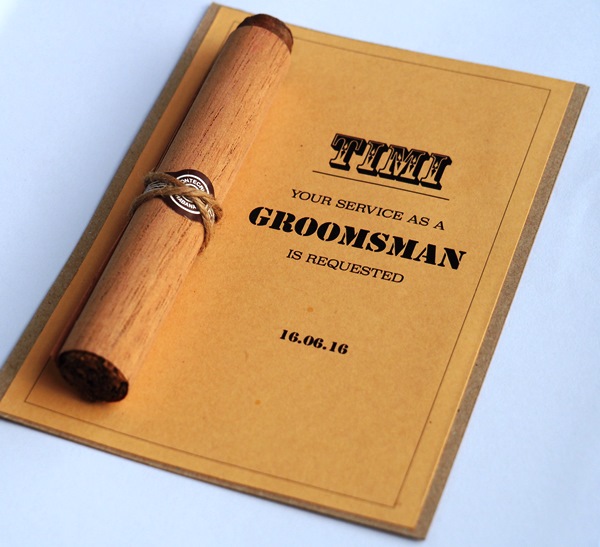 Bridesmaid invitation: With this, I created a soft and fun invite while incorporating some elements of a wedding. The lace detail and teardrop bling represents a cathedral veil and engagement ring. The soft pastel watercolor background and coral twirl font adds that playfulness that is evident when girls are in the company of 'their girls'. Gold calligraphy lettering used to personalize the jewellery gift adds a touch of pizzazz and lastly, the white chiffon gift bag with white satin ribbons represents a white flowy wedding dress.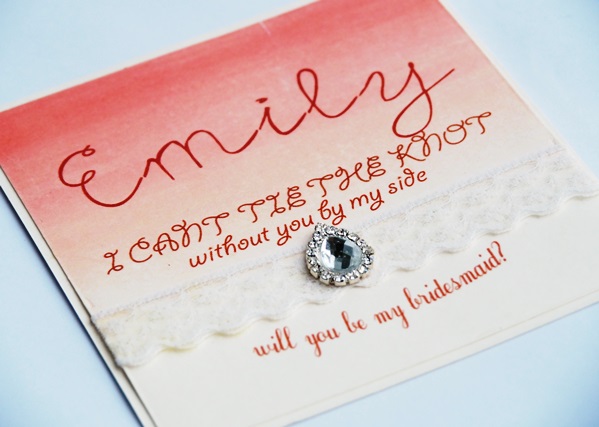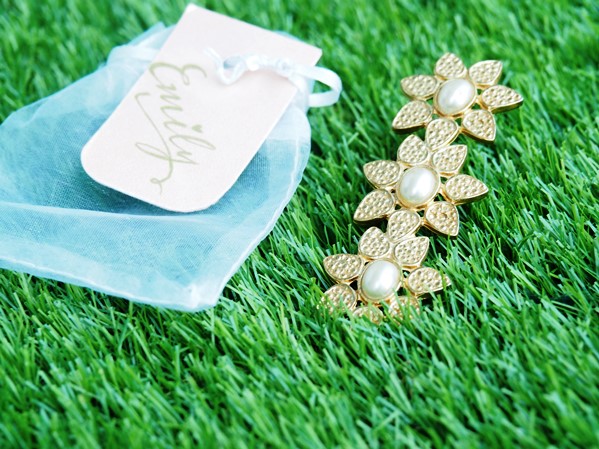 Bridal Shower invitation: This design is inspired by when girls hang out; and as is expected lots of glitz, glamour… lots of love and colors also come out to play.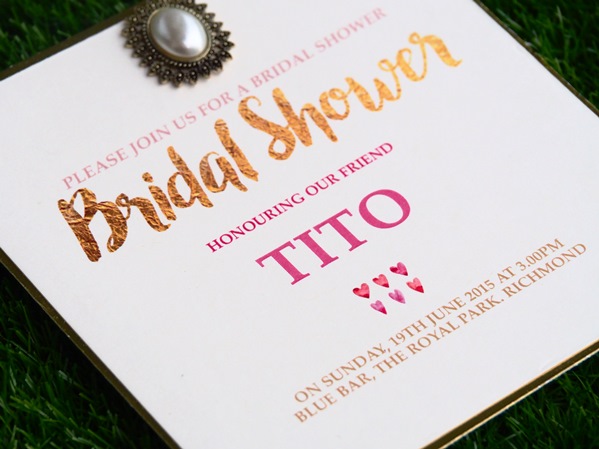 TWCC is also giving away one set of these invites exclusively created for LoveweddingsNG. For more information on how to win, search #TWCCGiveaway on Instagram. Competition closes on the 15th of May, 2016.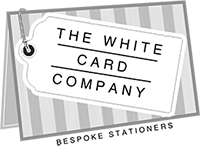 This article was written by Ibiyemi of The White Card Company, a UK/Nigerian company which prides itself as the home of quality hand-crafted event stationery; presented with an unparallel level of personal service throughout the creation of your order. You can get in touch with The White Card Company (TWCC) by visiting our directory, their website, following them on Instagram.