Accessorising Your Wedding Dress | Les Trois Soeurs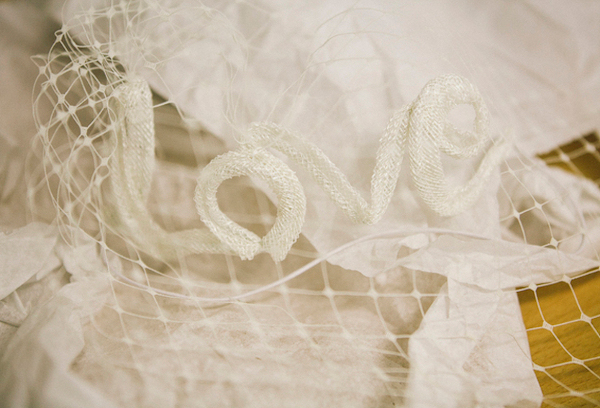 Many brides have an idea of what gown they want long before the wedding but not many think of accessories. We saw this article on Les Trois Soeurs' website and knew we had to share it. The article shares 6 rules to guide you when deciding on the right accessories to complement your wedding dress and has been edited slightly.
View the original article HERE
Enjoy!!
1. Less is More: Coco Chanel said, get dressed then take one thing off – it's the same with bridal dressing. Choose one striking focal piece and balance it, particularly if it's adorned in jewels. If you're opting to keep your hair up then our advise is to go for more statement earrings that will compliment the style of your neckline.
2. To Veil or Not to Veil: There are so many alternatives nowadays to the veil, it would be a shame not to at least explore them before going for the seriously traditional. With eclectic hairpieces, jewelled diadems, barrettes, headbands, brides can now choose to say no to veils as long as the piece doesn't clash with the style of the dress. If you're going for a strong look, keep the dress simple.
3. Personal Style: It's so easy to get carried away with trends but it's very important to stay true to your personal style. Whilst most people make the effort to look extra special on their big day, don't go overboard. When thinking of bridal accessories, remember to choose what you feel comfortable in. The last thing you want to be thinking as you walk down the aisle is, do I look ridiculous? You want to think exactly what he's thinking: she looks absolutely beautiful.
4. Shades of White: There are so many variations in the shades of dresses and accessories; it's easy to think something is the same colour when in fact it's just a tone too far. Make sure you look in daylight, stand next to the door of the shop or even venture outside, you'd be surprised how different a colour can look in bright direct sunlight, of course this is super important for brides opting for a summer wedding, whilst bright daylight can be flattering it can also highlight the slightest incongruity. You've been warned!
5. Makeup: It may seem as if we're stating the obvious but you MUST do a makeup trial with the dress and accessories. The wrong earrings can turn a stunning bridal look into something else. It's all about bringing together the various elements to create a harmonious look that complements the dress but most of all flatters the wearer.
6. Shoes were made for dancing: Have you considered comfort above all else? It's wise to be mindful of comfort as you are likely to be on your feet all day long, but don't worry this doesn't mean you have to compromise. Go wild with the most vertiginous of Aruna Seth shoes with cashmere comfort linings or opt for soft silk satin Oscar De La Renta shoes. Heel height and its effect beneath a dress can be overestimated; if you are very tall, go for a mid height heel that will still affect your posture for the better. The Badgely Mischka collection is a must see.
And that's it… You're ready for a twirl.
Credits: Les Trois Seours