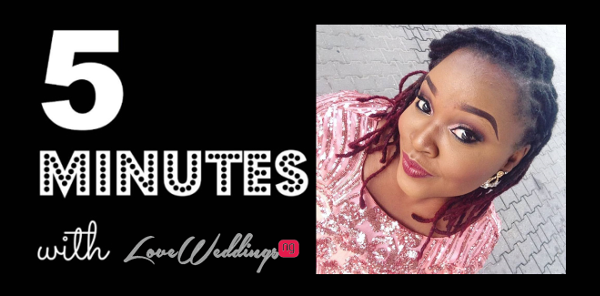 Mofe is the founder of BMB Photography. She is a graduate of Project Management Technology from the Lagos State University but saw photography as a higher calling. She grew up loving magazines such as Vogue and identified her passion for photography. Mofe bought her first camera while she was still in school and started taking pictures at school parties. She later worked for a few months and in 2012, she began her professional career as a photographer.
Mofe is self taught and learnt a lot of what she knows online via YouTube and being mentored by other photographers. She is passionate about portraits and views most images through her 'portrait photographer lens'. BMB Photography Studios is located at 62A Opebi Road in Ikeja and offer portrait, wedding, lifestyle, street photography and more. She is the only female child in the family and believes this gives her the carriage needed as a photographer. She plays basketball.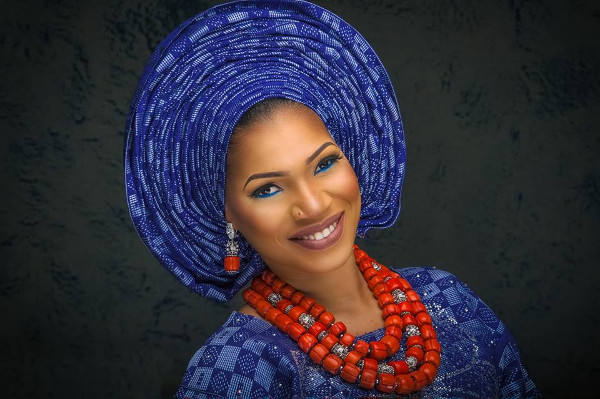 Your Brand In Three Words… Inspiring, Learning and Passionate
The Part of My Job I Enjoy The Most? Meeting people; different characters, different personalities. I meet people who are shy, others who can get cranky quite easily but regardless of what personality or character I'm working with; my job is to get the best portrait of them. This can be challenging at times but it also inspires me to get better, learn more and grow as a photographer.
What's the most difficult part of your job? I haven't found anything difficult yet; I'm quite thick-skinned and I believe in seeking solutions, doing my best and looking on the brighter side. If I had to name one thing; I'll say time management especially with Nigerian weddings, but I've learnt to get used to it and it's been working for me so far. There was also a time when I had to work with French clients but it turned out to be a lot of fun in the end.
My Biggest Accomplishment To Date… is yet to come but I am grateful for everything I've accomplished so far and everything I am today. Its a long story but I'm glad I'm where I am now.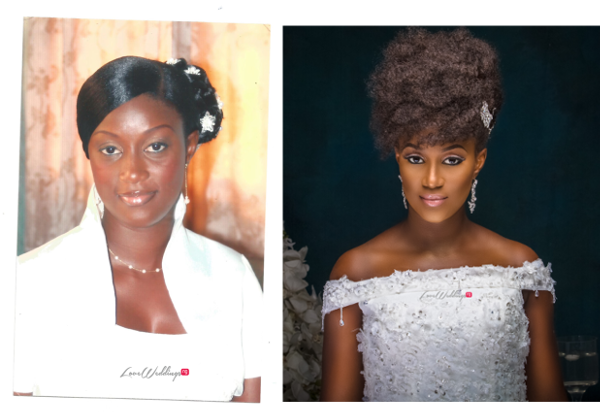 How about your recent project "Glam your wedding dress"? That was something innovative and first of its kind within this industry? I'm very glad about the project 'Glam your wedding dress;' it all started when I moved from Abuja to Lagos and I decided I wanted to go into wedding photography. I started with bridal portraits and advertised myself as a portrait wedding photographer. I was particularly interested in people who couldn't afford hiring a photographer for a full wedding coverage. I realised quickly that as much as I wanted realistic wedding shots, I yearned for perfect inspiring shots from a fashion magazine point-of-view.
My bridal portrait project went on for a while; I got a lot of enquiries but sometimes, I found that I couldn't capture a lot of the details we wanted to capture from the wedding. So I was in Sokoto one day and decided to do something different. I noticed a lot of pictures I saw online lacked the same level of detail I felt I didn't get with the portraits project. So I put a call out for brides who wanted to recreate the perfect bridal portraits and that's how it started. I'm grateful to God for the idea; even though a lot of people have started copying it. I'm still happy that I was able to pioneer this creative idea and that I have inspired a lot of people to do this.
We have received a lot of calls from people but the challenge is that people feel its a charity project. We ask for a sum of money depending on the idea the bride has, to pay the vendors involved in the shoot. For example, we've had people who have come with very creative ideas and we've asked for sums as low as N50,000 – N80,000 to cover everything but some people have said it's expensive because they started the enquiry process thinking it was free. I'm not giving up on the idea though and I've tried to work things out and I hope that we find more realistic brides. We are still getting a lot of calls and I hope that this project goes global and becomes what I aspired it to be.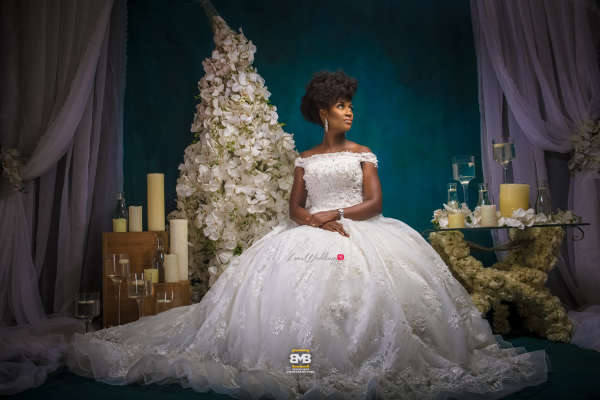 Do you think Nigerian wedding vendors are respected? No, we are not respected enough. For example, even after sending a contract of agreement, some clients still don't see the need to respect us. Photographers even suffer more; we don't get paid as much as other vendors even though the service we offer is more important and the clients know this. For example, if a client pays a makeup artist N100,000 for bridal makeup, which will be wiped off in less than 24 hours; why would that same client feel photographers need to be paid the same rate? Considering that they capture moments throughout the wedding, which are meant to last a lifetime. I'm venting a little now lol!! The point I'm making is photographs from the event will last a lifetime.
The Best Vendor You've Worked With… Every one in the wedding business/industry seems to be doing well now but really, I don't have a name best vendor I've worked with.
One Quality Every Nigerian Wedding Vendor Must Have and Why? Be passionate. If you are passionate , you will be sincere to your clients e.g. you won't double book without informing the client. If you're passionate, you will arrive on time. If you're passionate, you will care about your customers beyond the job you've been booked/paid to do and more. I see some vendors works' and I don't see passion, I see people competing to ensure they trend.
Does anything scare you? I don't know what the future holds for me but I'm certain its going to be great. I think about it but I believe in myself a lot. Overall, I'm scared of heights and electricity.
Electricity??? Why?? There's a story behind it! I have been electrocuted before so I have to ensure I have shoes on and put a piece of cloth over my hand to plug in an electric kettle. And when it's raining, I cant plug anything in… There's nothing you can tell me to change my mind. I learnt how to beg people to help if I don't have a choice.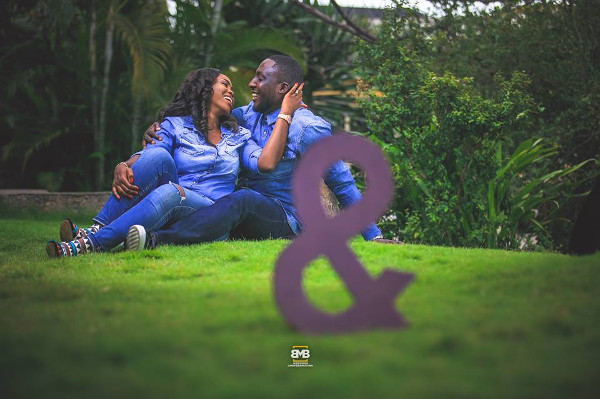 What makes you laugh? I still watch Spongebob so measure my sense of humour. I have a SpongeBob night gown. Recently, I've been watching a lot of the Bill Cosby Show and I just finished The Thin Blue Line by Rowan Atkinson
What's the best souvenir you've gone home with from a wedding you've attended/worked at? A mug, hand-fan, pair of slippers, Indomie ???. I'm so unlucky.
[We joked about someone vexing and just distributing briefcases full of dollars as souvenirs at a wedding … Mofe said she'll just retire and go into wildlife photography and chill at home selling the pictures. We quickly came snapped back to reality ?]
Your thoughts on social media? It's a good platform for businesses even though we have some people, who have abused it but it's definitely something we need. I've been too busy for it lately but I try.
Do you ever Google yourself or your company and what did you find? I did that only once in the past and I saw some of my photographs and a link to my website.
In my spare time, I try to take myself out; my work makes me stay in one place a lot. And when I'm home, I cook a creative fast meal and watch a movie. I've lost touch with reading but I'll get back to it soon.
What was the last book you read? Think like a man, act like a lady. I really love reading; I used to be an avid reader but for the last two years, I've been super busy so I don't think I've read anything recently but I'll start again soon.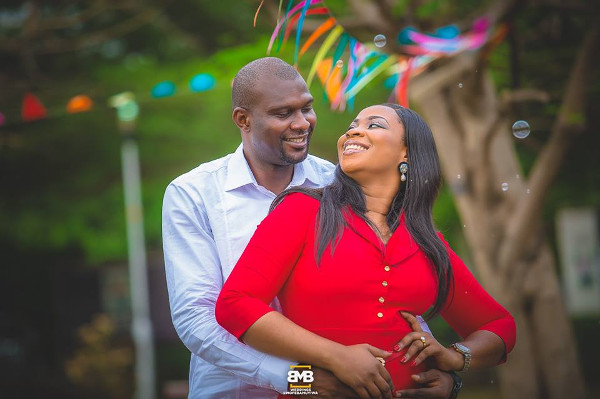 Interesting Fact about You… I'm really thinking…
Lol! We get this a lot from our vendors. Okay how long have you had your dreads for? Lol. 4 years now. This is the longest my hair's been
Okay, we'll let you off. Where do you feel most at home? Lagos, Lagos, Lagos always
What songs are currently on replay? I love listening to music a lot; when I'm retouching my pictures, I listen to a lot of African soul music from the likes of Angelique Kidjo, Youssou N'Dour. Deep African music inspires me while I'm editing and reduces a lot of stress. I also listen to salsa music, Vanessa Bell and lots more.
Call or Text? Calls are better
Cook or Be Cooked For? I love to be cooked for, I don't get that all the time
Favorite Food? Beans and plaintain
What's your favourite item of clothing? I love anything with trousers. I love fashion that is comfortable. If its a dress, I don't want it short or with slits of any kind.
Ideal Holiday Destination… Any where where art and culture still lies. I want to go to Ethiopia next year
What would we find on your bedside table? My laptop always
Last question ? 3 Guests For Dinner, who would they be?
Micheal Bublee
Idris Elba
Lagbaja (my best)