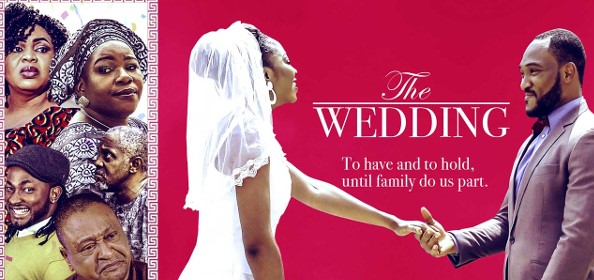 Planning a wedding can be difficult, especially when its a Nigerian wedding. As a Nigerian wedding media business, its sad to say but a lot of couples drift apart during the wedding planning process. Well, we're here to tell you that there's a way out because its absolutely crazy to let an argument about number of wedding guests, catering options, wedding venues, etc. stand in the way of what should be one of the most exciting times in a couple's life.
The next time you're about to lose it because your mum wants chair covers but the groom and his family hate them, this post will help get things back on track.
Enjoy!!!
1. Understand that there's life after the wedding: It's so true when they say a lot of people plan for their wedding but not for their marriage. Your wedding (at most) will take up a week or two weeks maximum in total and that's taking into account the introduction, hen-do/stag do, rehearsal dinner/party, traditional wedding, civil ceremony, white wedding, mother's day, father's day, etc. So once you understand this and appreciate this, it'll help you breathe in between making decisions. There really is so much to enjoy post the wedding so don't kill yourself over the little things.
2. Always listen to your partner, gather your thoughts before you speak: Getting married is obviously a big deal for most brides and you're right to be passionate about your wedding but it's not just your wedding, it's also your groom's wedding and vice versa. So if one party is trying to make a point, be prepared to listen, gather your thoughts first and then respond with wisdom. Most arguments during the wedding planning process usually results from the bride/groom completely ignoring what the other person has said and just going ahead with whatever they want. And no we're not saying every point your partner makes will be valid but it helps when you listen and then respond within the context of the new information you've just learnt from your partner.
3. Go on dates every week: This should be something you do normally as a couple but its very surprising that a lot of couples don't do this at all. Anyways back to the point, once you start the wedding planning process, choose a day in the week when both of you spend time together and we mean just the two of you. Make sure you make it a point of duty to commit to these dates. It's a time for you and your partner to talk about everything else but the wedding. Make a conscious effort not to drag wedding planning issues into your time together. To make your dates interesting, try different things – spa days, dance classes, dinner, karaoke bars, go away for a weekend. Whatever floats your boat, use this time to bond with your partner even more.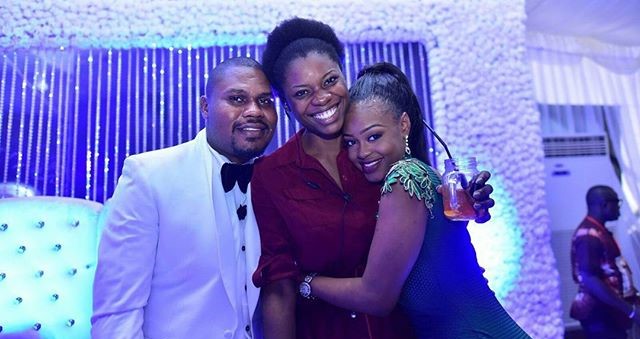 4. Get a Planner: This is so important especially for Nigerian weddings. Because we're Nigerian and are very extended in nature, it's easy for families to clash and for tiny issues to escalate very quickly. Having a wedding planner gives you an independent person who you can refer people to and put the blame on if you have to.
So when Aunty Lagbaja (a notoriously troublesome aunty in the family) tells you she has hired a projector specially for your wedding to show your pictures on the screen, just say 'Ah, Aunty thank you so much, that's so nice of you. Very nice idea, let me tell  our wedding planner' and if you don't like the idea between you and your groom, tell Aunty Lagbaja the wedding planner said 'No'. Not you, the wedding planner said 'No' and give strict orders to the wedding planner to ensure this projector does not find its way into your wedding. Trust us when we say the really good Nigerian wedding planners will make that happen for you. They won't let some family relative or friend stand in the way of receiving great feedback. So trust them – the GOOD ONES that know what they're doing. And not all good Nigerian wedding p5. lanners are expensive.
5. Pray:  Regardless of what faith you belong to, it is important to commit the wedding planning process into the hands of the God you believe in. The fact is planning a wedding; most of all a Nigerian wedding is stressful and will probably take a lot of time, patience and compromise especially when you've pictured everything before hand and it's not going as expected. When bae says 'No we're not having those chairs', 'No destination wedding', trust God to teach you what to do and how to handle that situation.
So there you go!! These are just 5 tips we like to share with our brides and grooms who sometimes moan about how the Nigerian wedding planning process is making them go gaga.
Let us know in the comment section below if you have any other tips.
Picture credit: YouTube |