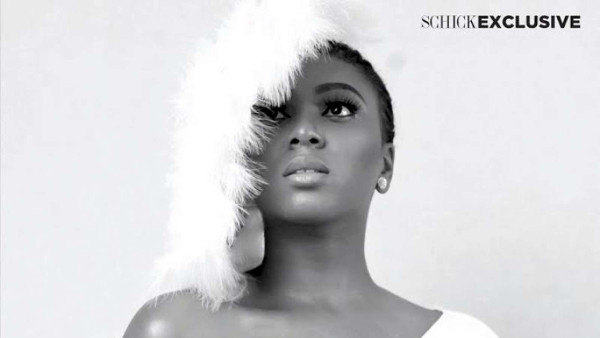 Nigerian OAP, Stephanie Coker is set to wed in August 2017. The beautiful and stylish host of The Voice Nigeria had a very lavish traditional wedding to Olumide Aderinokun in December 2016. In an interview with SCHICK Magazine, Stephanie reveals how she met her husband, Olumide, her wedding plans (#StephMiTiDe1617 part 2) and more.
Read excerpts below;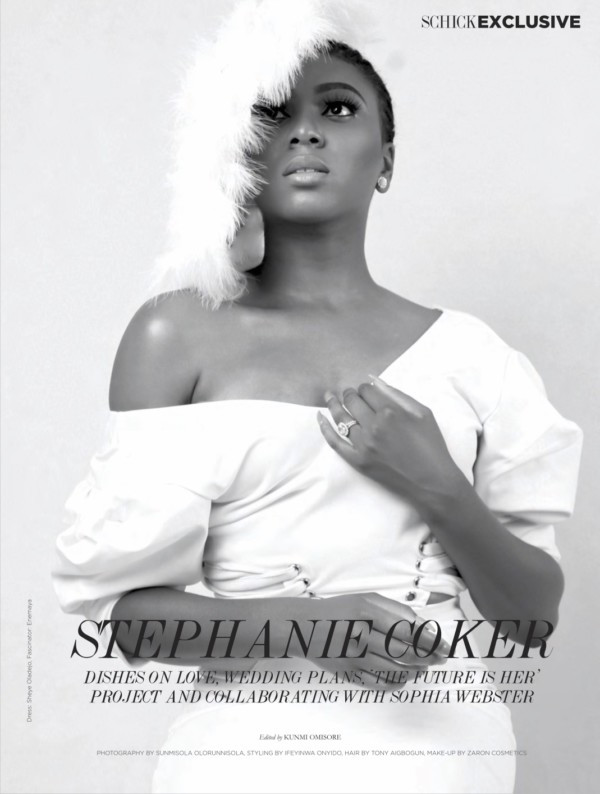 Her husband, Olumide Aderinokun: He's a property developer and we dated for three years before getting engaged. He saw me sitting alone while waiting to meet with someone who never showed up, so he sent a waitress over to ask if I wanted anything to eat. I declined because I was there to work and I just wanted to have my meeting. The waitress cheekily suggested I should accept his offer, so I ended up getting takeaway and giving him my business card. He gave me a call and the rest is history (by the way, when he tells this story, he says I was staring at him – I wasn't!).
On her Wedding Style: I'm a tomboy by nature but I don't think that style will feature in my wedding because I won't be
 able to wear my sneakers! It's the only day you get to be
a princess; the only time you will have that excuse, so I'm going
 to enjoy it. I like embellishment, but for my wedding, I want something clean and easy-on-the-eye that stills makes a statement; a dress that is classy and elegant.
On The Future Is Her: I started 'The Future Is Her' towards the end of 2016. The idea behind it, is to use my platform to help talented, young women in Nigeria go up the career ladder. Fame is great, money is great, but there is no point to it all, if you're not making an impact in people's
lives.
Vendors
Photography: Sunmisola Olorunnisola
Make-up: Zaron Cosmetics