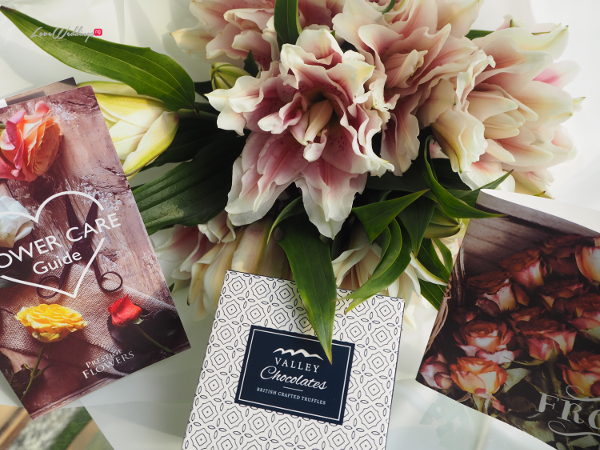 We received a special package from Prestige Flowers luxury range to review and we were excited the moment we saw the very artsy box that screamed fresh flowers.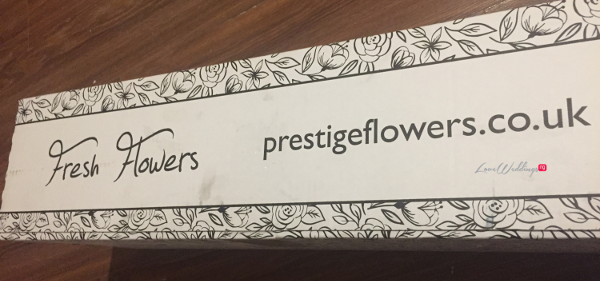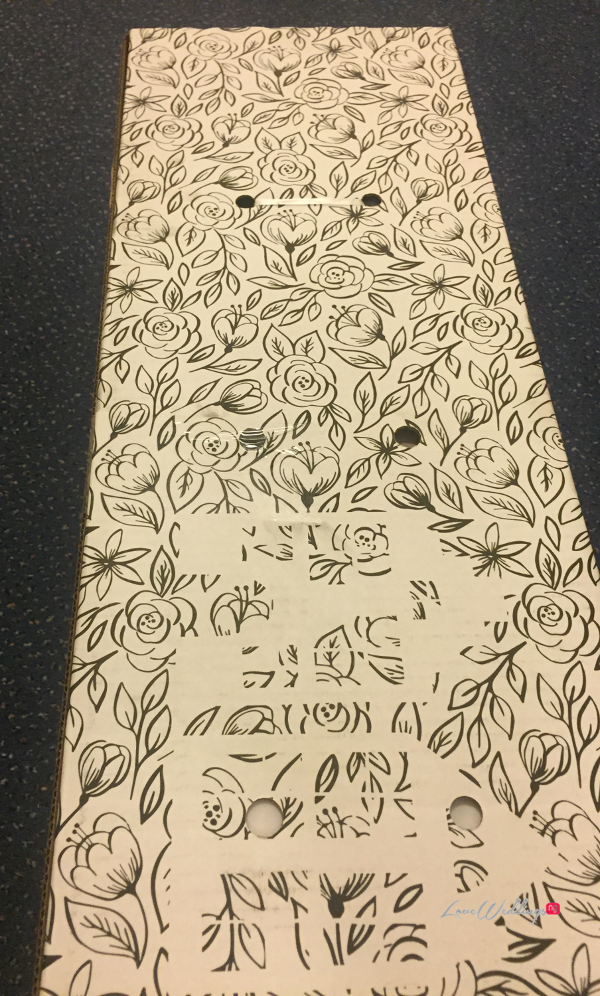 And then we opened the box and the flowers filled the room with a very soft, beautiful and delectable scent. At LoveWeddingsNG, we're obsessed with making sure our office smells lovely and welcoming so we know what we're on about when it comes to a nice smelling room. These flowers smelt so good that for as long as they were out, we didn't need to light up our favourite scented candles or use any diffusers.
In the box, we had a bouquet of fresh flowers, a pack of flower food, a very detailed flower care guide, a greeting card with a personal message from Prestige Flowers, a box of British crafted truffles from Valley Chocolates and vouchers.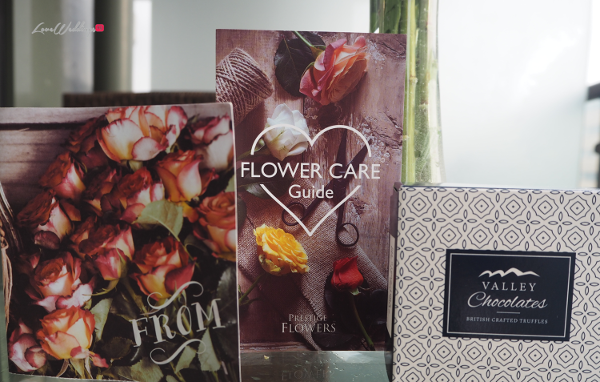 We loved how co-ordinated the packaging of the main box, the chocolates and flower food were, it would have been lovely if the Flower care guide and greeting card carried the 'illustration art' theme through but that's just us being extra picky. The stems were nicely trimmed and didn't have leaves floating all over the place so we had to do very little trimming of the stems before placing the flowers in a vase. This was really nice and fit in well with the luxury theme of the brand.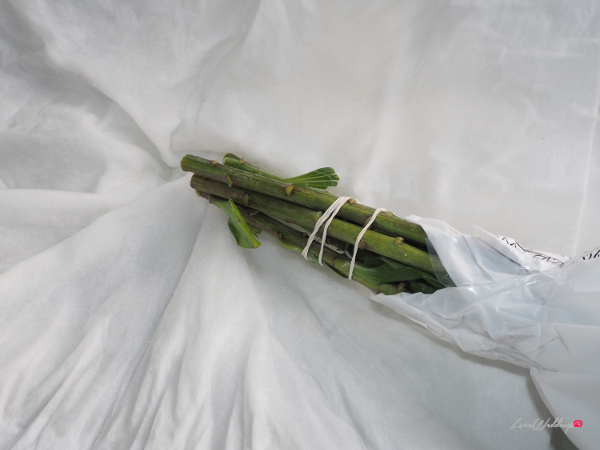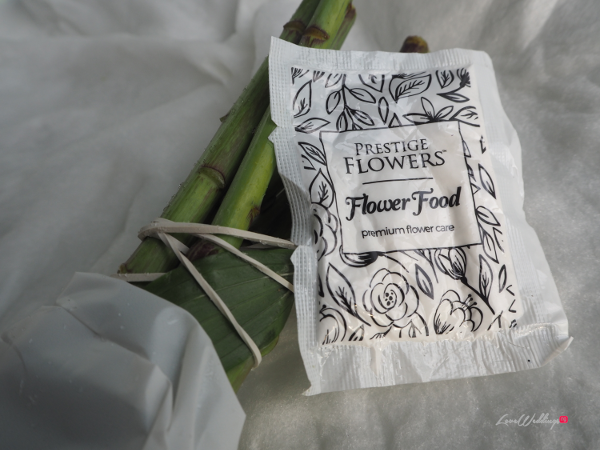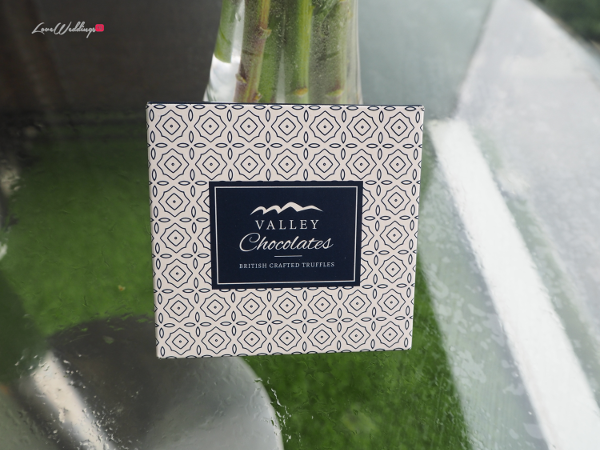 We absolutely loved our flowers and will definitely be ordering a bouquet soon. We also happily recommend this brand to anyone looking to surprise a loved one for a memorable event or just because its Monday 🙂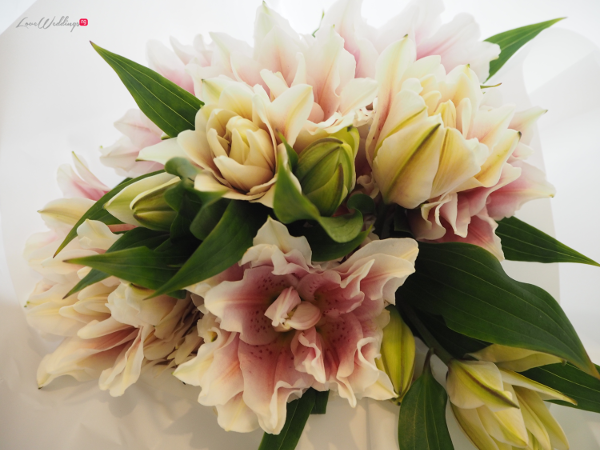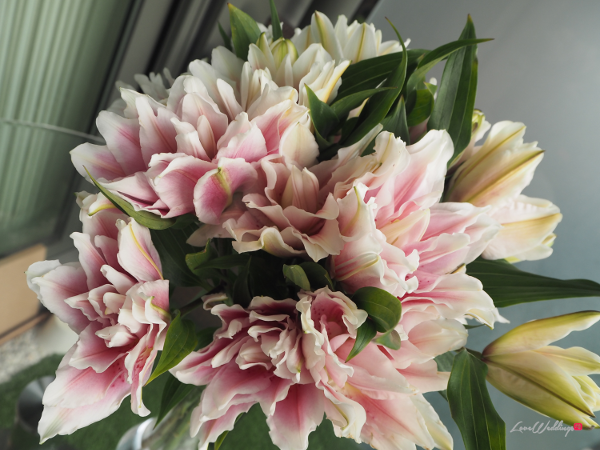 Prestige Flowers have an incredible selection of vibrant and elegant bouquets. They also deliver 7 days a week and if you order before 9pm, you can get your order delivered the next day, which is amazing for last minute gifts and surprises. In the words of Luther Burbank, 'Flowers always make people better, happier, and more helpful; they are sunshine, food and medicine for the soul.' so make someone happy today.
PS: We were sent the package  from Prestige Flowers for this review. As always, all our reviews are 100% honest and all thoughts and opinions shared in this review are ours. 
Would you like us to review your product? Get in touch by sending a mail to info@loveweddingsng.com with the title 'Product Review' and we'll get in touch with you. Please note we only review products that are related to weddings.