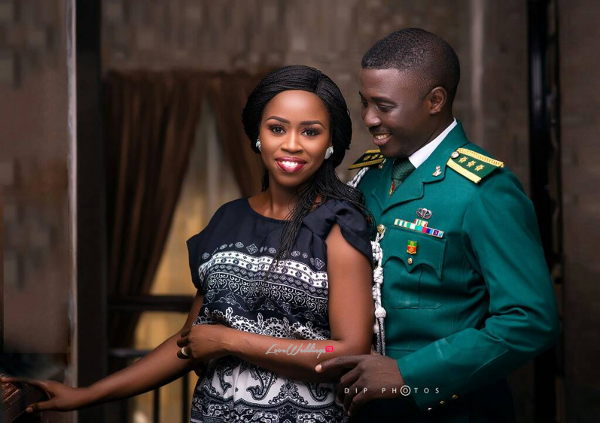 Angie and Emdee are getting married on the 7th of October 2017. We love military weddings so we were excited when we saw the groom in uniform in the pre-wedding pictures by DIP Photos. Then we read the first line of their love story and went OMG!!!
Thanks Angie for sharing your truly inspiring love story with us.
How they met
In 2014, I lost my husband to-be (Lt. SK Leo) in Maiduguri a month to our wedding and it was a crazy one for me.

After a year plus, I told my parents I needed a change of environment for a while. So I went to Abuja to visit a friend. While I was there, she said to me, "Angie you need to join Instagram and showcase all your cakes and cookies so people will get to know you." Later the same day, I did.

After three days, I got a DM from this stranger, and when I checked the profile, I saw a man in uniform. In my heart I was like 'oh Lord Jesus why won't a civilian DM me'. Being the stubborn girl that I am, I was kinda rude and told him to stop sending me DM's because I'm allergic to military men but he still didn't understand. He later realized I was the girl that lost her man a month to their wedding. He was shocked because he knew the officer who died a month to his wedding but didn't know I was his bride-to-be. He felt embarrassed and insisted I gave him my number and I did after a lot of shakara. He called and called before I finally decided to pick.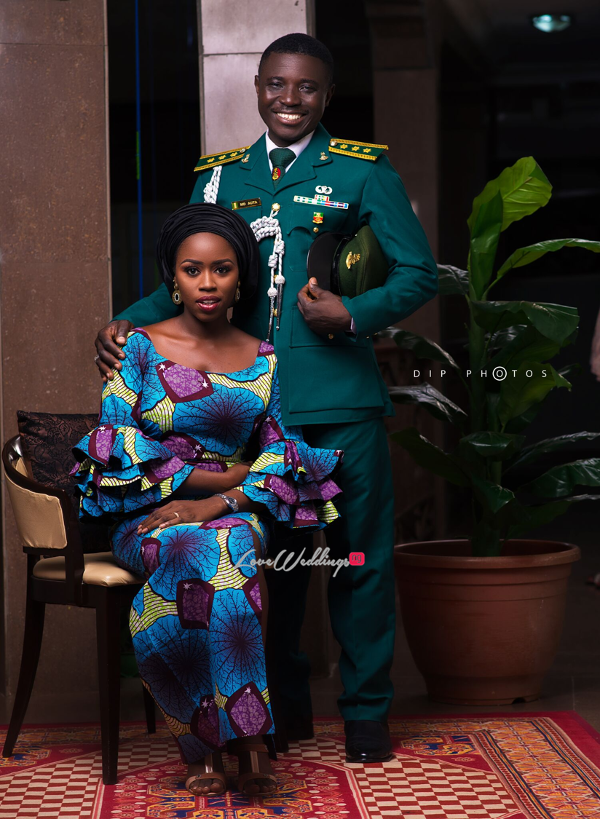 He apologised to me and felt sorry for my loss. So we became friends after that – just friends because I seriously didn't like him at first. So I was just giving him my small respect – Good morning Sir, Yes Sir, that sort of thing?

After some months, he asked me out and I couldn't say yes or no. I was just in between because I felt it was complicated, from one military man to another.

The first few months were hell because I was busy comparing him with my late fiance. He loved me and missed me but I was in love with and missed my late fiance. #the dramas just like seasonal movie#

We have fought like hell in the few years we've spent together. We have broken up and made up but after all the fights and the break ups, the bond just got stronger. His love roared louder than my demons and he's my favourite weirdo. He keeps choosing me over and over again despite my craziness.

Only strong men compete with the dead and now I believe that love indeed comes softly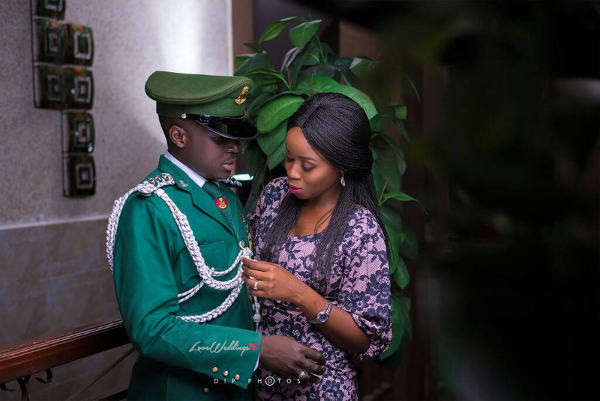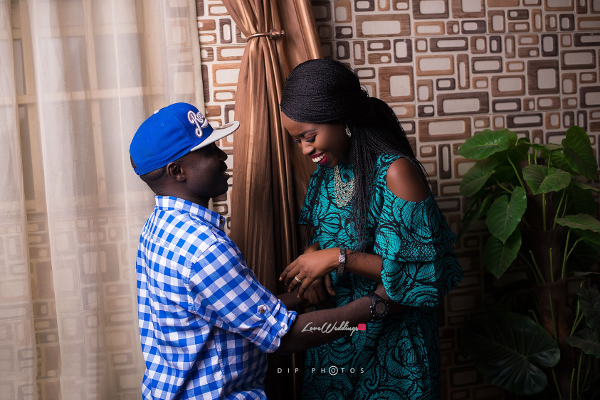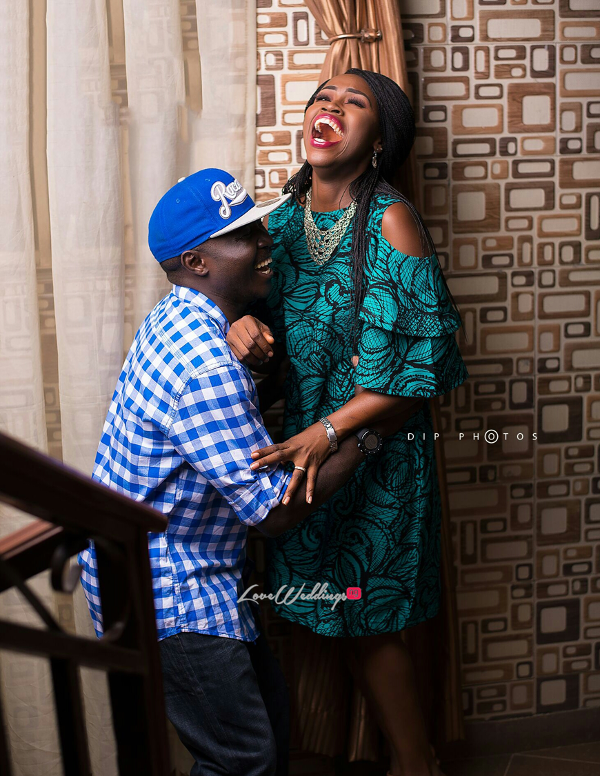 Vendors
Photography: DIP Photos
Makeup: Blush Makeup