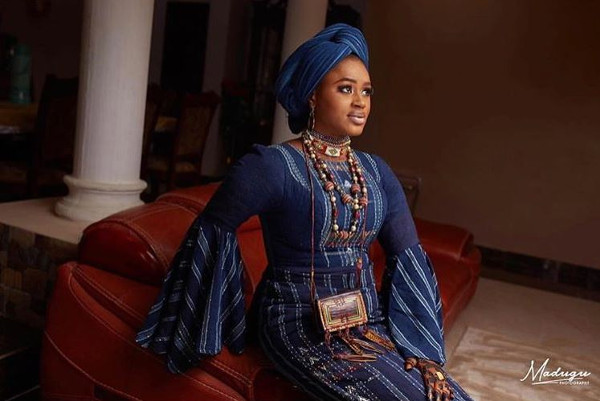 Northern Nigerian weddings are always beautiful; from the stunning brides to the multiple wedding ceremonies – the dinners, the Kamu, etc; there's always a lot to look forward to. We spotted Ruqayyah Gurama's wedding last week and kept up with all the stunning bridal looks from her #RUSH18 wedding.
For her bridal shower, she wore a fringed ivory dress, which we totally love.
For the pre-wedding dinner, Ruqayyah wore a dress by Mozabella Atelier made out of aso oke fabric supplied by Aso Ebi Couture.
For day 2 of her wedding celebrations, Ruqayya wore a lovely Fulani inspired bridal look by Mozabella Atelier.
For her Kamu, Fulani bride, Ruqayya looked elegant and stunning in this emerald green aso oke by Aso Ebi Couture tailored by Youdiii.
For the grand finale, Ruqayya's train stole the show.
Credits: Instagram