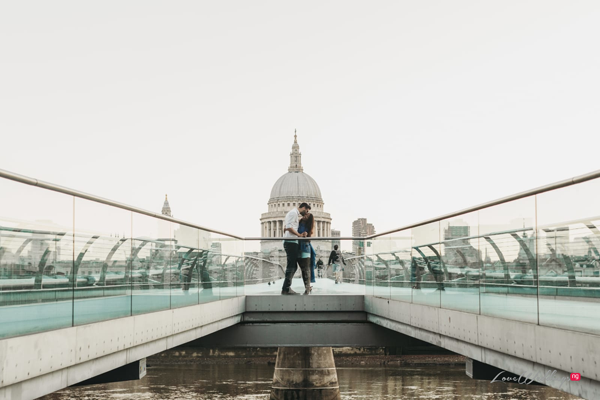 Diana and Paul are saying 'I Do'. The bride is originally from South Africa and the groom is English; their wedding is being planned by CY Ehis Events Blueprint. The couple shared their love story and pictures from their pre-wedding shoot with us. 
Enjoy!
How We Met
Our story began in 2016 when we met at our church team hangout. After that, we have obviously seen each other at church but never really had proper conversations as we serve on different teams at church.

We met properly in Rhodes when we went on a church holiday (organised by our church) in September 2016. Paul reminisces that it was during this trip that Diana's character, personality and stunning beauty just made him attracted to Diana.

Paul says: 'I enjoyed her company and knew that I wanted to spend more time with her"

What is funny is that just before the trip, our friends – Nancy and Cynthia came to Diana and said "MS D, we found you a husband. We have done all the research and he is single" ha!!! So they take credit for the union hahaha…

Fast forward several months, and we then had a few coffees in London. Then came the park runs, lunch dates and day trips out with friends and family… And the rest is history!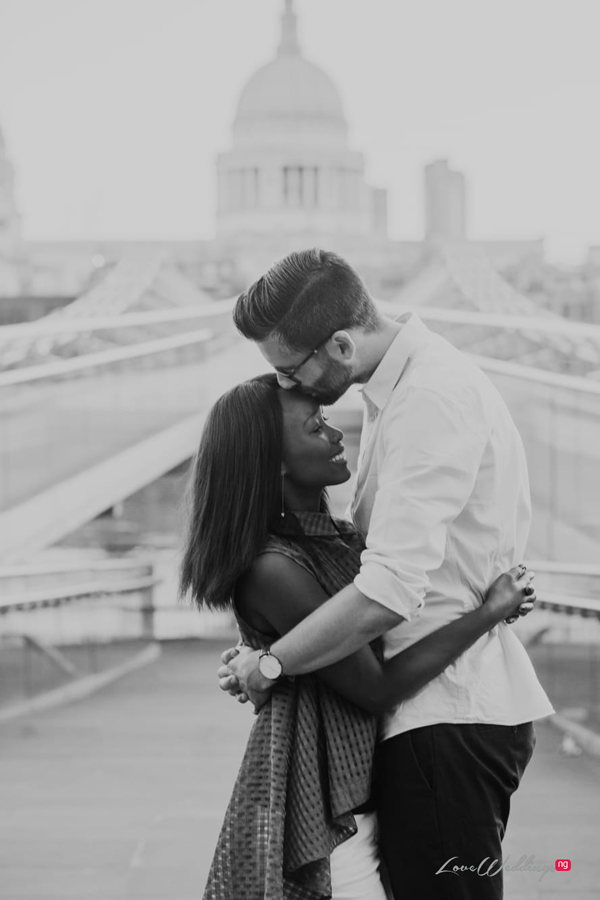 The Proposal
On Saturday, the 5th of May 2018, Paul planned a day out to the Royal Botanic Gardens – 500 acres of beautiful ornamental gardens, woodlands and a nature reserve in Wakehurst, East Sussex. The venue was beautiful and the weather was perfect.

After walking past waterfalls and brightly coloured plants, we found a bridge hiding away and surrounded by a large lake and trees.

After taking one more photo of Diana smiling away and looking beautiful, I took the ring out of the bag, knelt down on one knee and asked her to marry me…

SHE SAID YES!

After saying 'YES' we both looked at the ring, smiled and then prayed over our new chapter as a couple.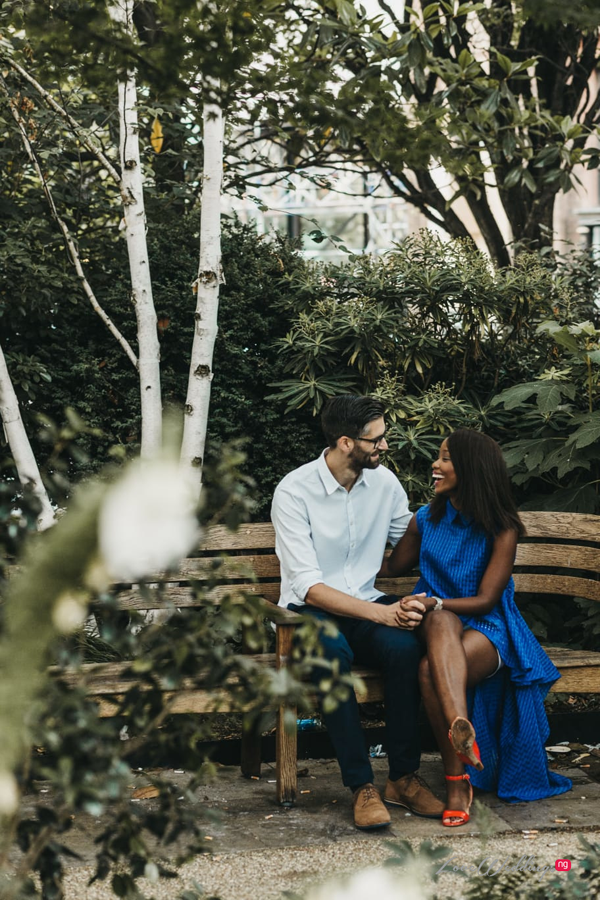 Vendors
Photography: Hajie
Planner: CY Ehis Events Blueprint