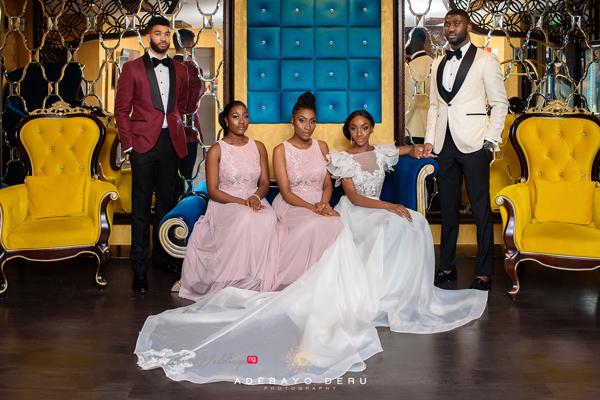 A team of wedding vendors in the United Kingdom came together to put together one of the best wedding shoots we've seen in a while. This styled wedding shoot was so good, it should have been a real wedding! The shoot took place at Grand Sapphire, a wedding venue in London that would be perfect for any Nigerian/African/Carribean couple.
We caught up with Mati from Mati Gono Events, who shared;
During wedding season, I get to work with some amazing suppliers who are passionate about their craft & delivery. As a planner, some couples come to me with a venue in mind but most need us to find their venue for them, which is perfect. Getting a couple to visualize the endless possibilities a venue has to offer on a site visit in an empty space can be challenging; however, that's what makes my role so great.

I had the opportunity to collaborate with some of these amazing creative suppliers at London's luxurious venue, Grand Sapphire. We set out to transform this venue in a way that had never been done before. By the end of the shoot, we were all just saying 'this should've been a wedding!'… lol! it felt like a wedding day.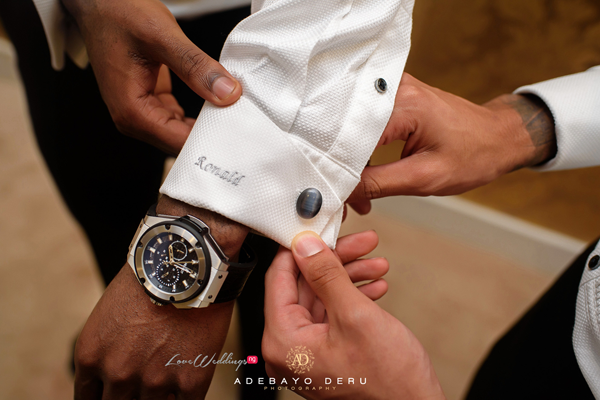 Working with Yemi Kosibah, Anthony's London on the suits; makeup artist, Beauty Boudoir & Papachichi Style on hair; it definitely felt like a wedding. All photos were shot by the talented Adebayo Deru & videography by Samon films

I worked closely on styling & design with Mary from Designer Chair Covers to go; from fresh flowers to silks flowers, gold rim charger plates and luxury ivory & gold rim chairs, we came up with a classic timeless wedding look that would show off current trends and set some new ones.
There's something about this wedding cake style that is romantic, regal & classically timeless and just beautiful by Tees Bakery. For those that know me well, [you'll know] I am obsessed with a good table setting and a well-folded napkin.
Entertainment at weddings get overlooked often and there are so many ways it can add to the guest experience as well as add a bit of culture.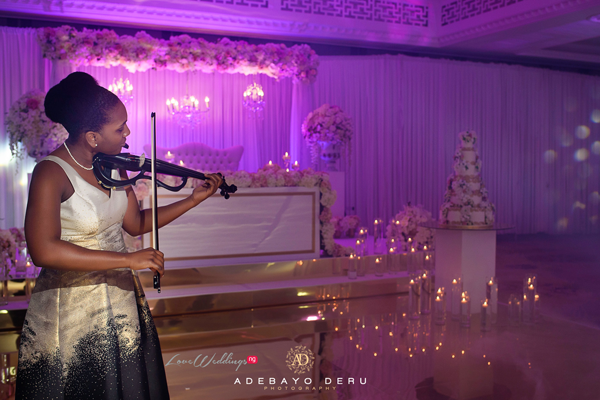 Moving forward with the times, we used the LED visual screen by production team & AV company, VNV Live. What an amazing job on this seamless gold mirror dance floor, stage, lighting & DJ booth.
Grand Sapphire can host up to 800 guests and have great catering options for Nigerian, Ghanian, Jamaican (Afro-Caribbean
weddings), Asian and English weddings. So if you're looking for a venue to London, with a car park for even 300 guests; they have banquet rooms to accommodate your guests.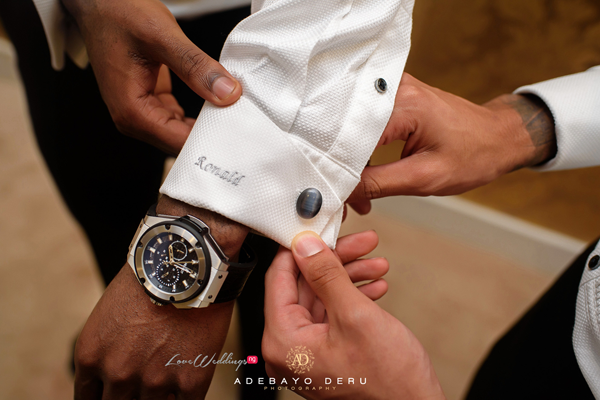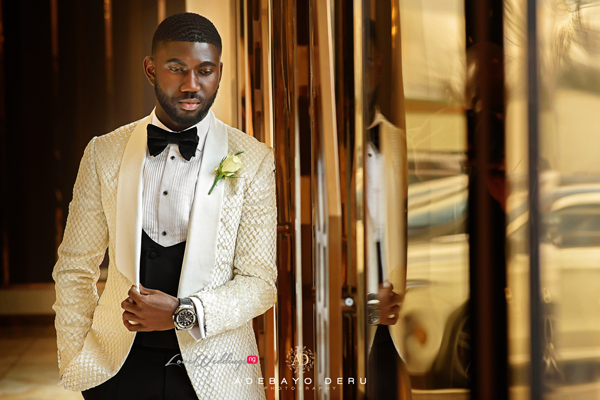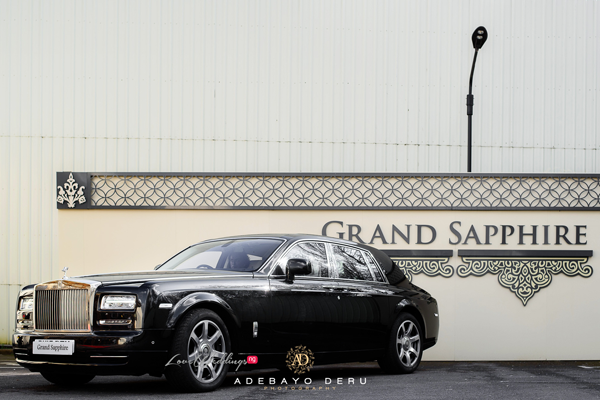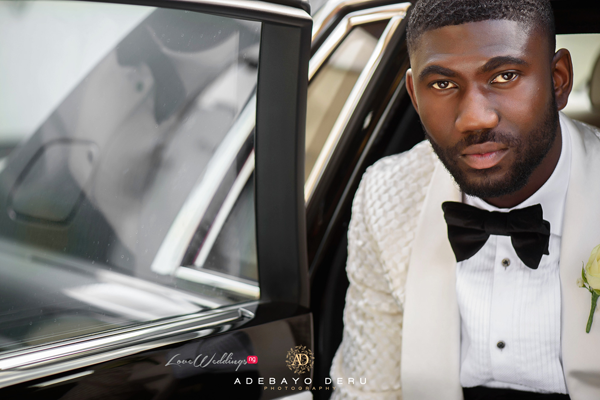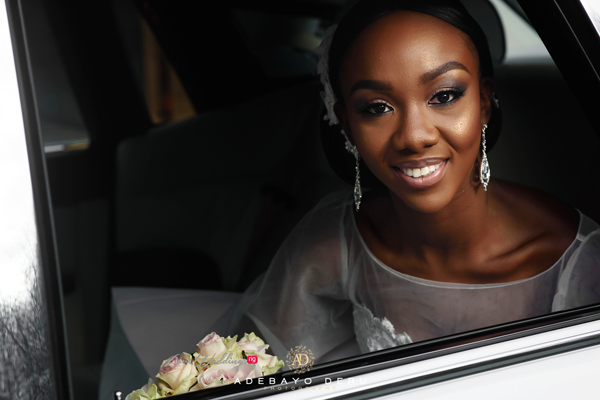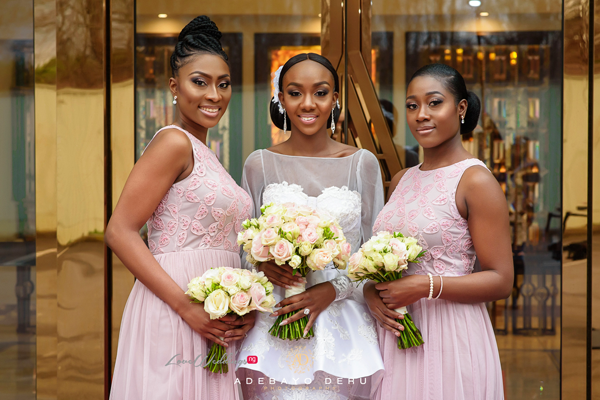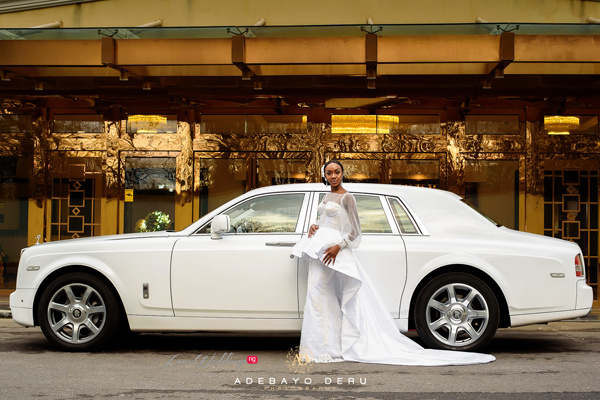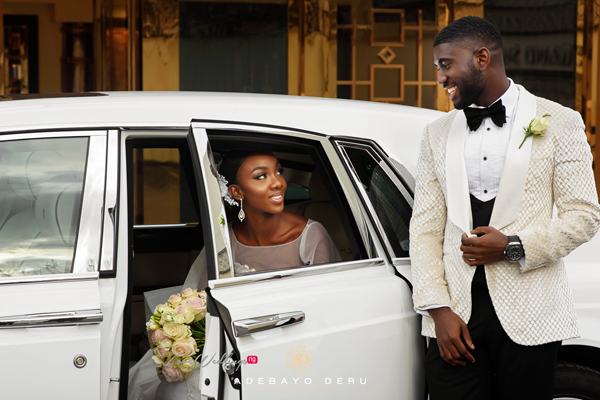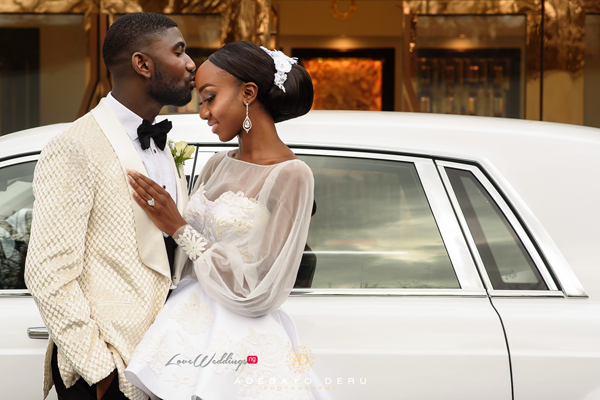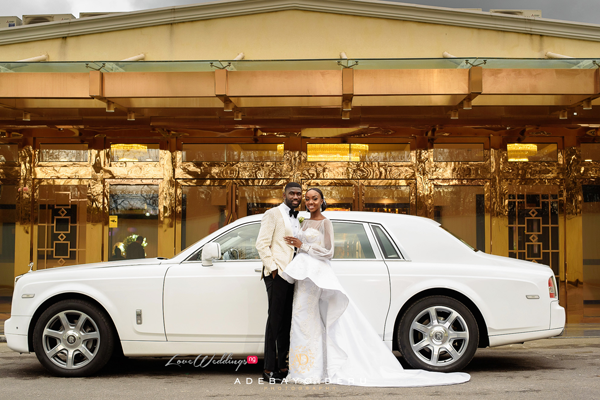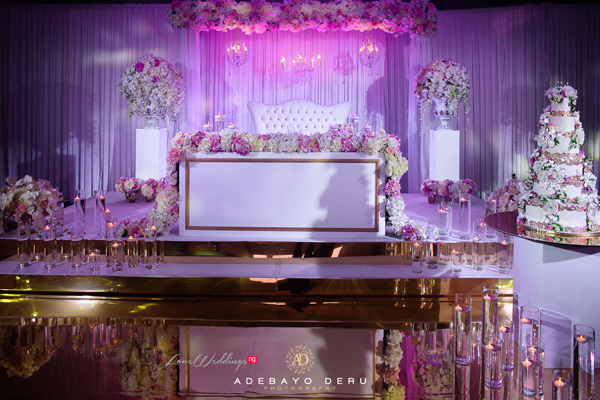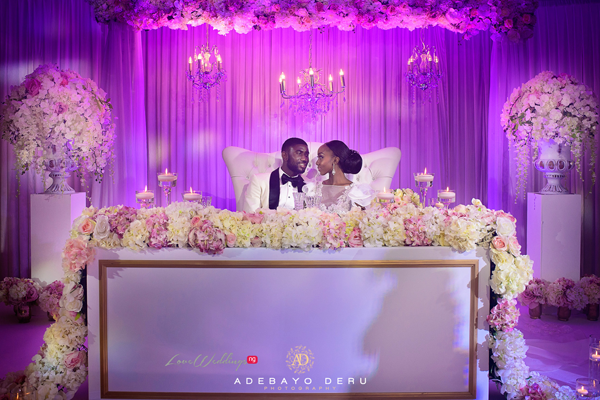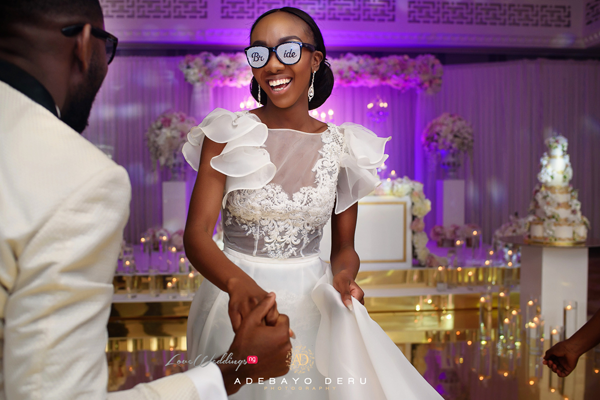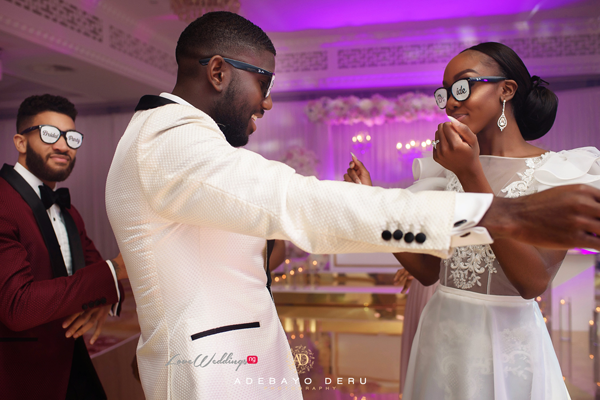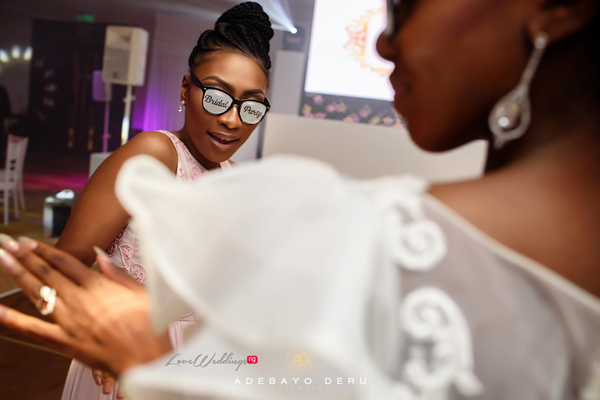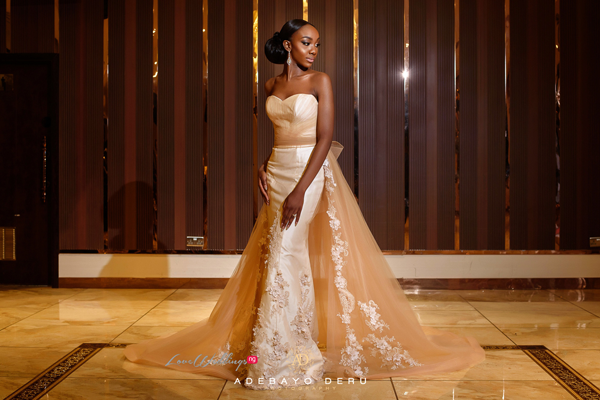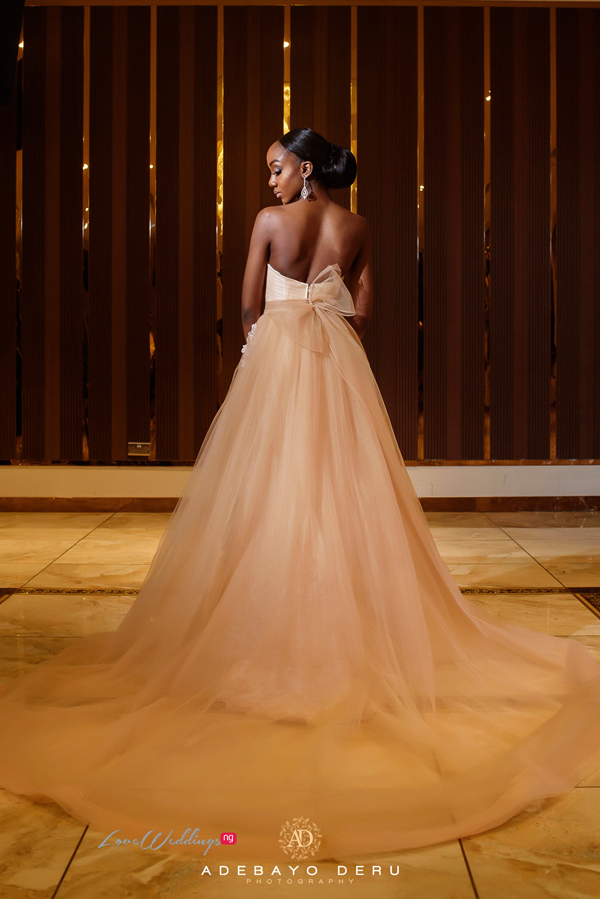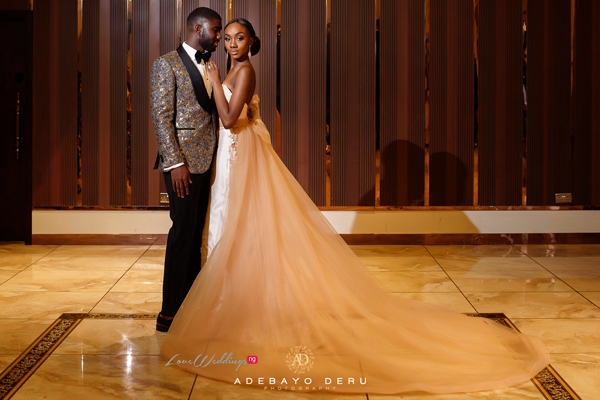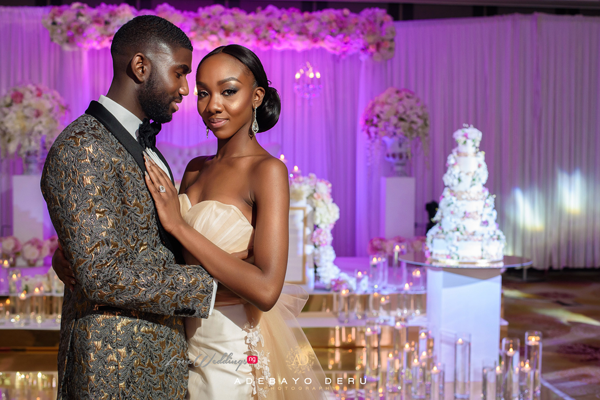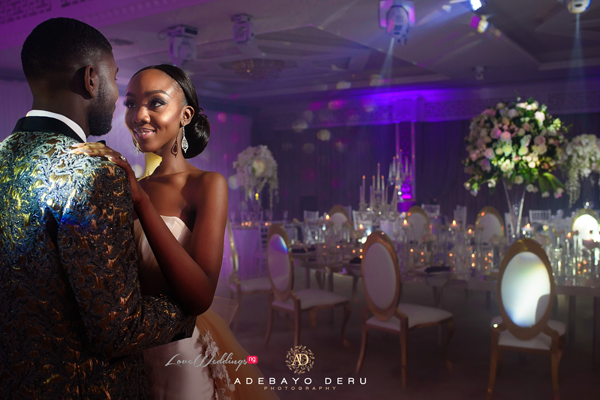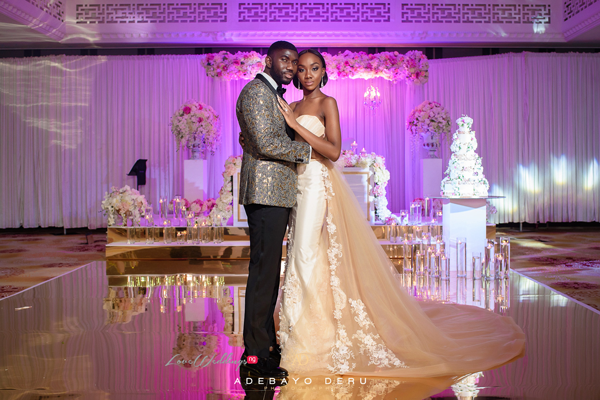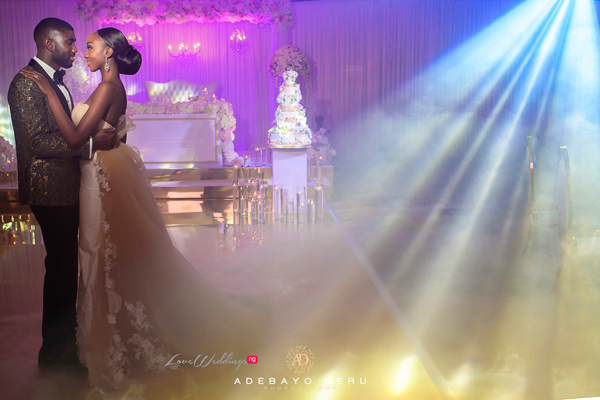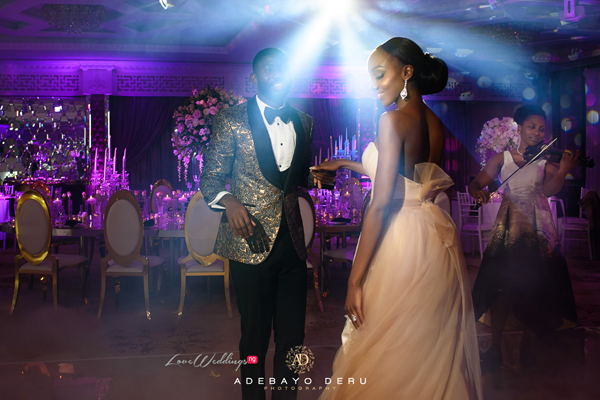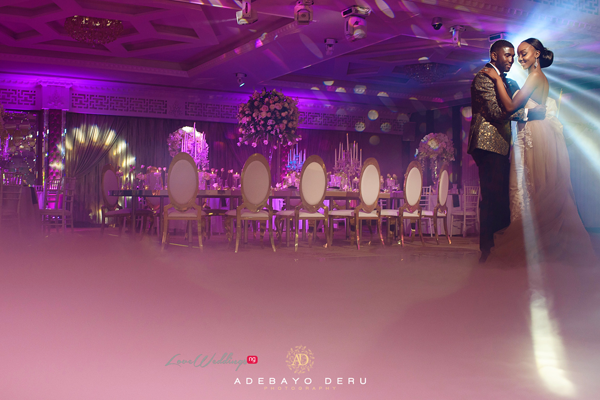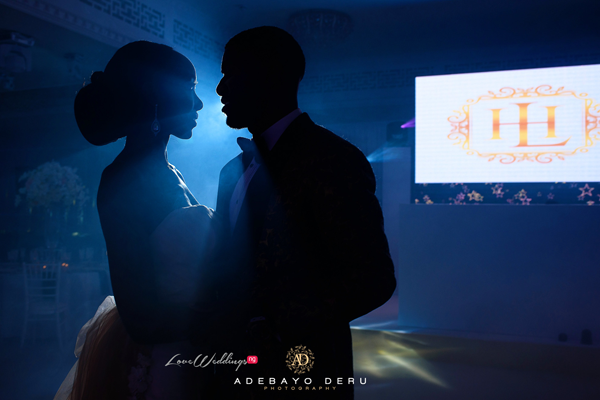 Vendors
Co-missioned by & Venue: Grand Sapphire
Videography: Samon films
Wedding dresses: Yemi Kosibah
Photographer: Adebayo Deru
Shoot concept, design/style & coordination: Mati Gono Events
Decorator & design: Designer Chair Covers to go
Sound, stages, LED screen production & Dance floor: VNV Live
DJ: Danny Yega
Table C&C & napkins/napkin rings & white chairs: Adivah Event Hire
Cake: Tees Bakery
Violinist: Iyannna Monique
Dance Performance: Fantiacrobats
Cars: Smart City Prestige
Makeup: Beauty Boudior
Suits: Anthony's London
Model (Groom): Isi Ijagbone
Model (Best Man): Saffori Tajah
Model (Bride): Abena
Models (Bridesmaids): Stacey Chellz | Genoveva Abogo