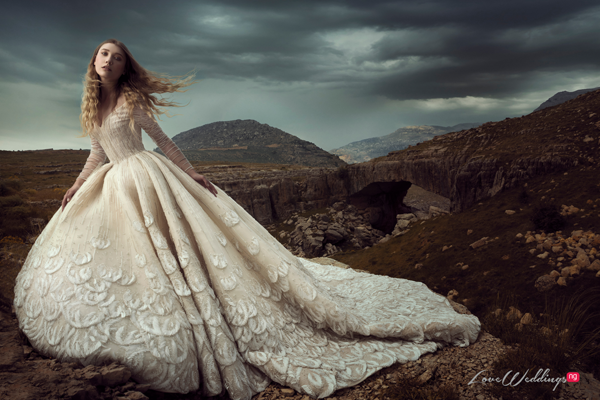 Saiid Kobeisy Fashion House has announced the release of its latest bridal couture collection for the modern-day bride tagged A Vision of Love 2019. Adorned by the house's signature ivory, cream, and off-white bridal palette, the collection encompasses twelve looks embroidered and beaded with the romance and perfection of Couture savoir-faire.
According to the fashion house, this collection is "inspired by the delicacy of bridal fairy tales. Every dress began with a dream and progressed with a vision; A Vision of Love."
Silhouettes of sparkling and shimmering fantasies harmoniously align grandiose volumes with the creativity of cutting-edge techniques. With a royal stance as grand as love, every dress is embellished with an infinite range of sophisticated and innovative textiles depicting the everlasting grace of the contemporary bride.

A Vision of Love 2019 is the ultimate celebration of love. Its voluptuous volumes are paralleled with a modern touch of sensuality as I envision the bride of today gracefully drifting into a dawn of infinite romance."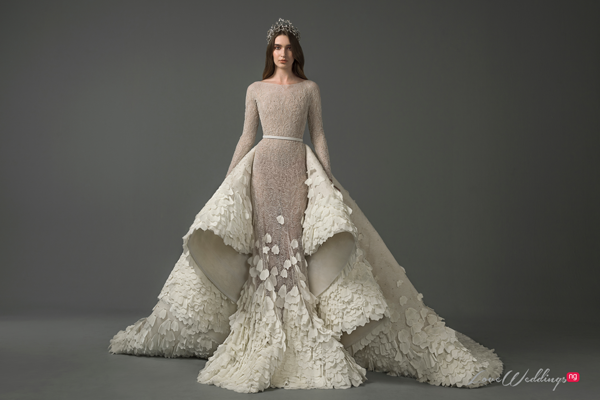 The designer, Saiid Kobeisy added; "I'm especially inspired by the extravagant reveries of the amorous bride when designing bridal Couture dresses with a touch of royalty"
We love this collection and we can see a lot of looks that a Nigerian bride will love! The fluid, carefree, hand-sewn beading all screams couture and bespoke and we're here for it.
Check out the collection below!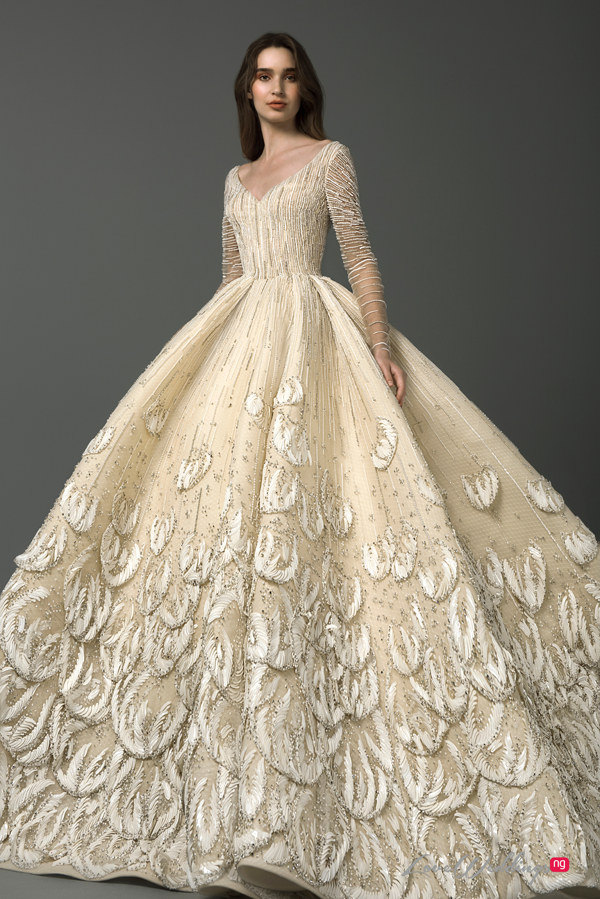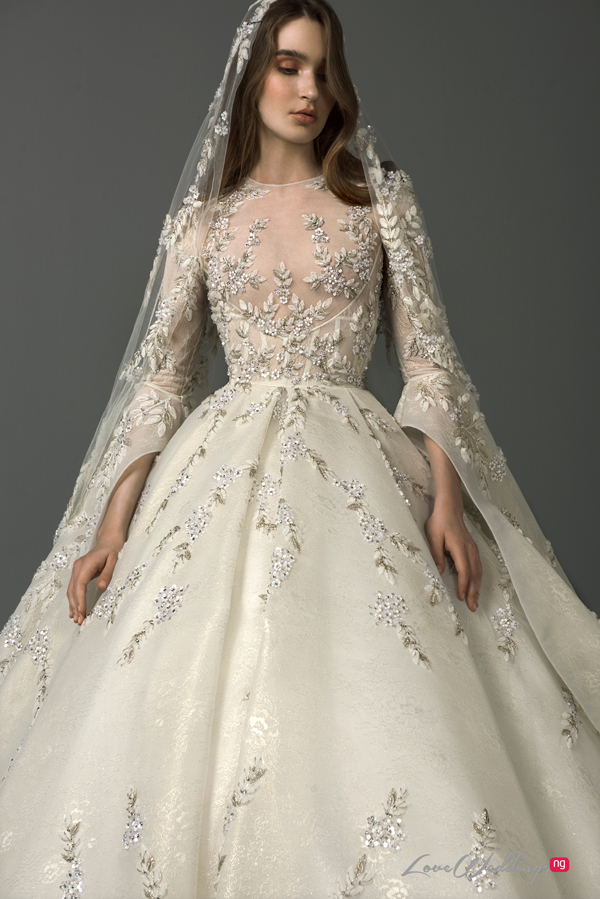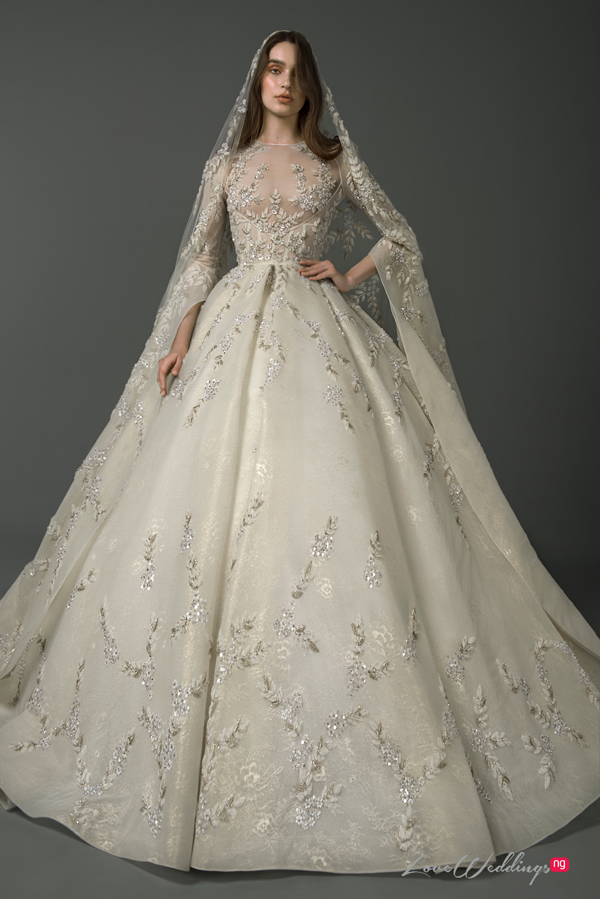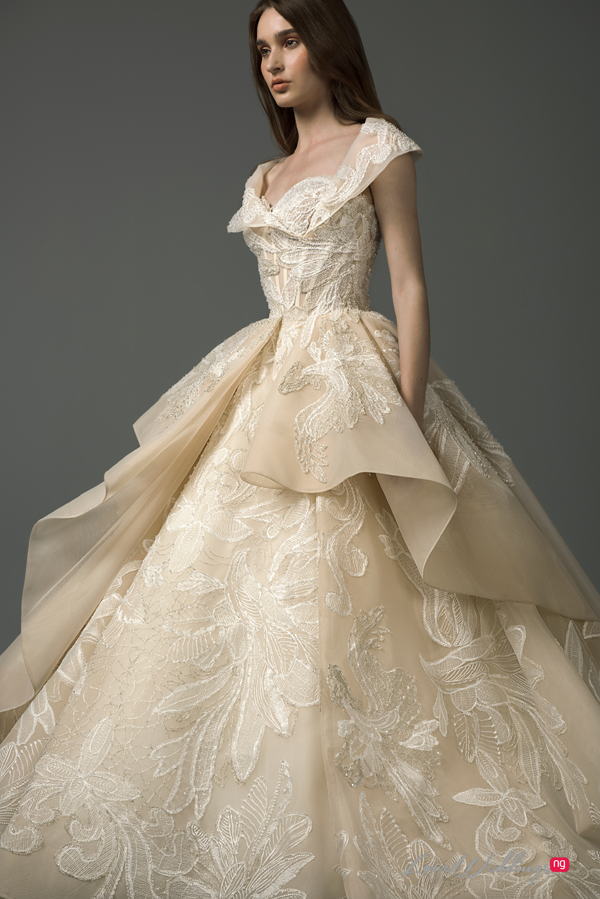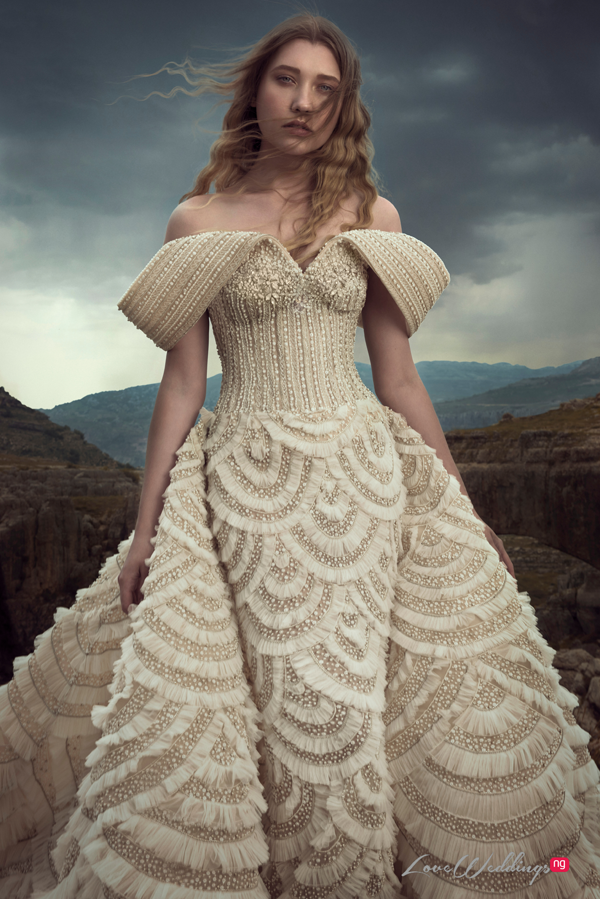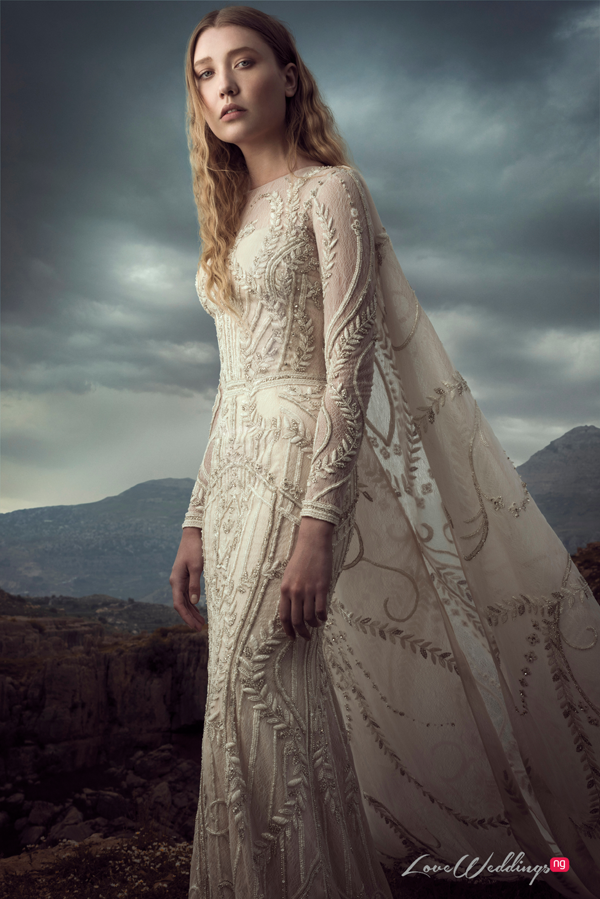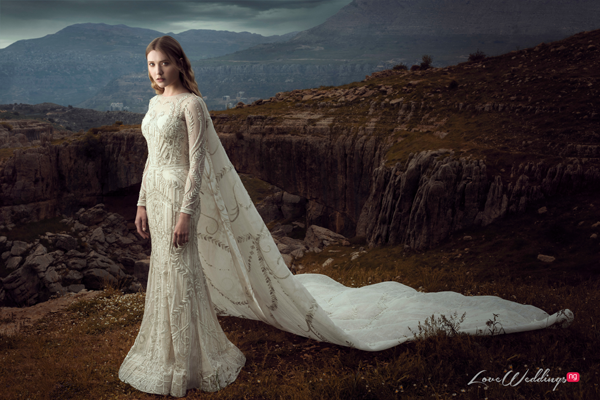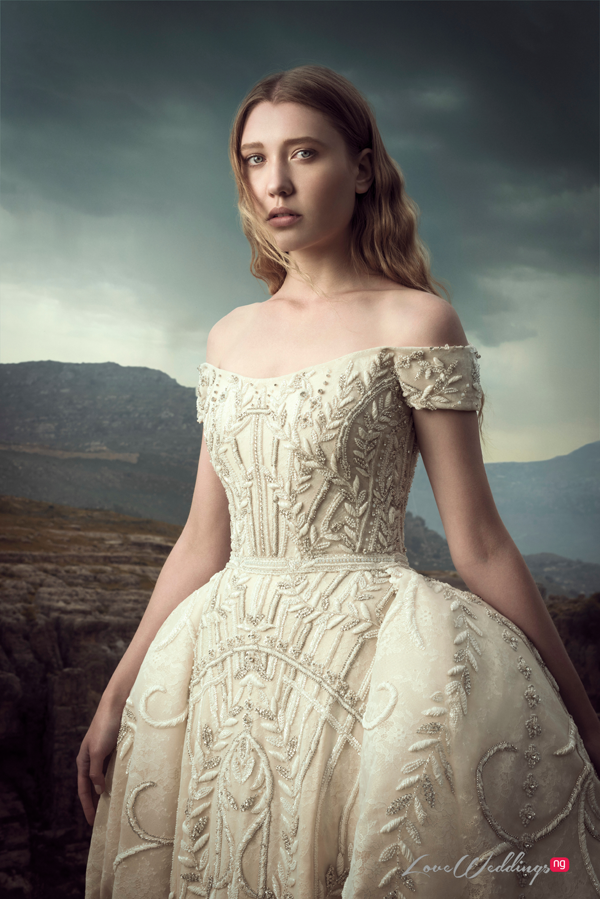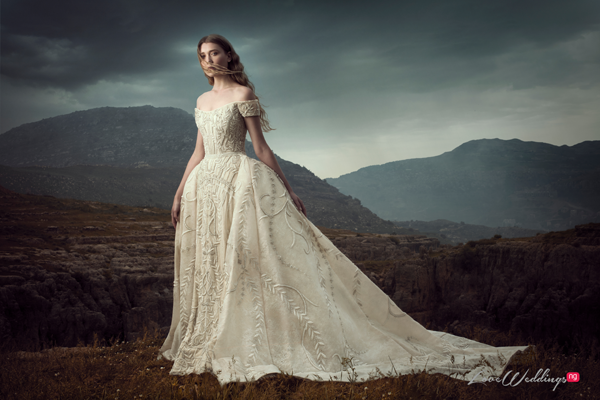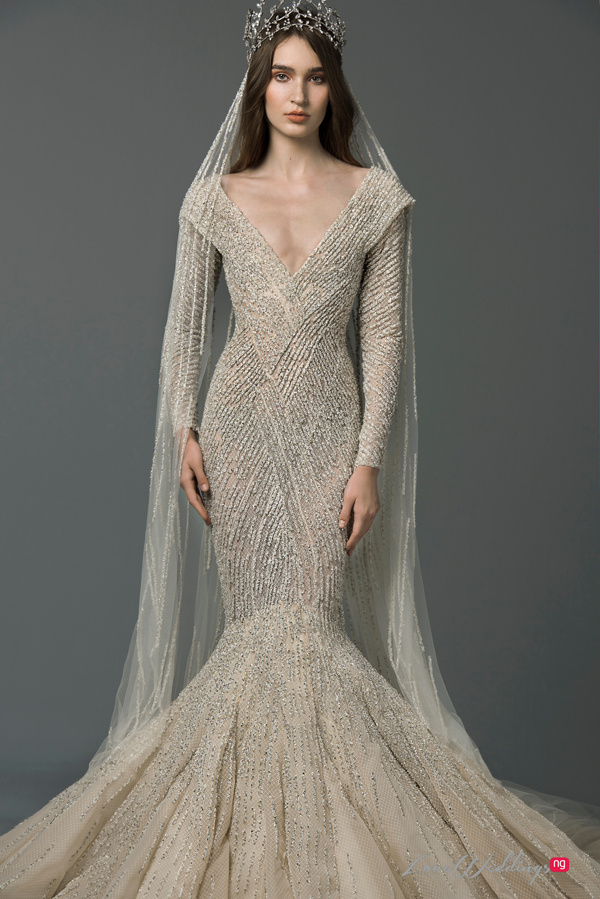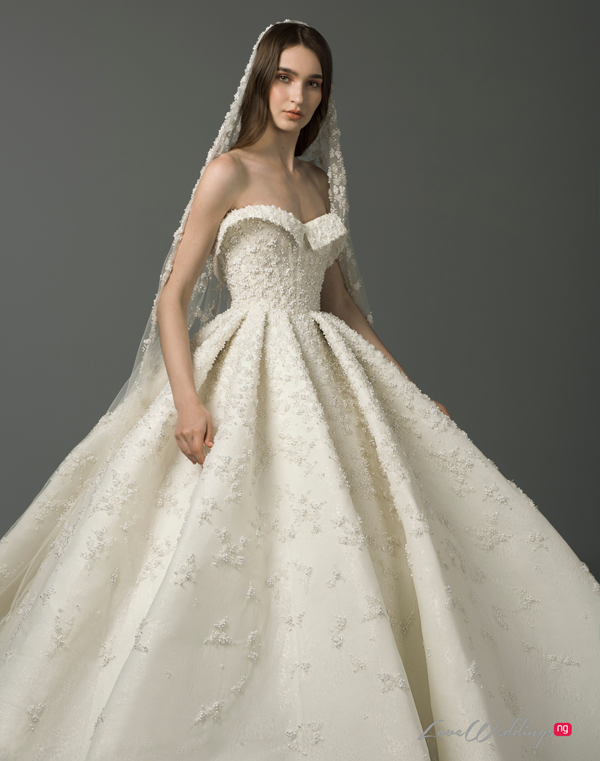 About Saiid Kobeisy

In 2010, Saiid Kobeisy began designing made-to-measure bridal and evening dresses for private clients. With cascading silhouettes, dynamic cuts and elegant handcrafted touches, his designs give expression to every facet of the modern-day woman from her fearless ambition and passion, to her riveting charm and strength. With 150 points of sale in over 35 countries, Saiid Kobeisy Fashion House presents much-awaited Couture and Ready-to-Wear evening and bridal collections. For more on the inspirational journey, accomplishments, and creations of the designer, visit www.saiidkobeisy.com