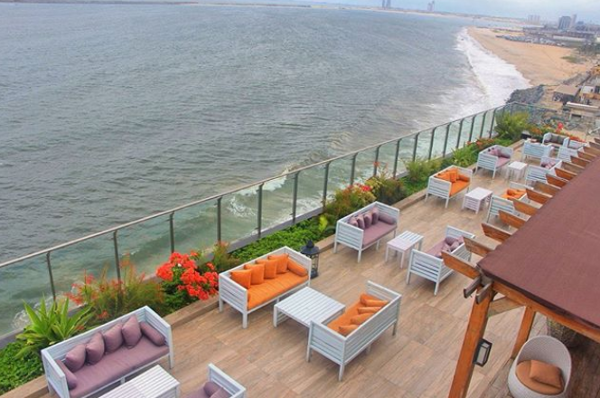 Choosing the right wedding venue is one of the most important decisions couples have to make while planning a wedding. The right venue can influence the way your day goes and the experience you and your guests have. As weddings become more intimate due to the COVID-19 restrictions, a lot of couples will be looking for smaller wedding venues for micro weddings and more intimate celebrations.
If you're searching for a wedding venue in Lagos that's high above the ground with a view of the ocean or city, you should consider the following venues. These picturesque venues are not only perfect for micro or intimate weddings, but also other pre-wedding events such as a bridal shower, rehearsal dinner, prewedding shoot, and more.
1. The View Rooftop At Twinwaters, Lekki
At the View Rooftop Twinwaters, you will get a spectacular view of the ocean and feel its cool breeze. The rooftop lounge located at the Twinwaters Entertainment Center in Lekki Phase 1, Lagos is the right spot for celebrations.
2. Lagos Oriental Hotel
You will find the Lagos Oriental Hotel just between the Lekki and Victoria Island area of the city. The 5-star hotel has a terrace which is great for intimate ceremonies.
3. Atmosphere Rooftop, Lekki
Atmosphere is a roof terrace restaurant located at the Lennox Mall, Admiralty way in Lekki. The contemporary space is beautiful.
4. The Waterside Venue, Lekki
At The Waterside Venue, you see a good part of the city; the infamous Lekki-Ikoyi link bridge and of course water. It is located along Admiralty road in Lekki and also an indoor event venue.