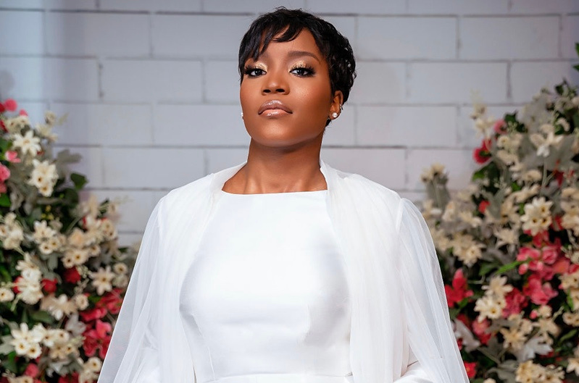 Matinat and Habib got married recently and we bet by now you've seen pictures from #TheHMWedding20. The bride's looks gave us 100% goals right from her civil wedding look all the way to the reception look. Matinat was styled by Nigeria's premier bridal stylist, The Wardrobe Manager and we caught up with Tosin Agboola to find out all about these stunning looks
Ethereal Civil Look
For her civil wedding, Matinat's look by Mazelle Studio was ethereal – very delicate, light, and elegant. We love the long sleeves and the off-shoulder details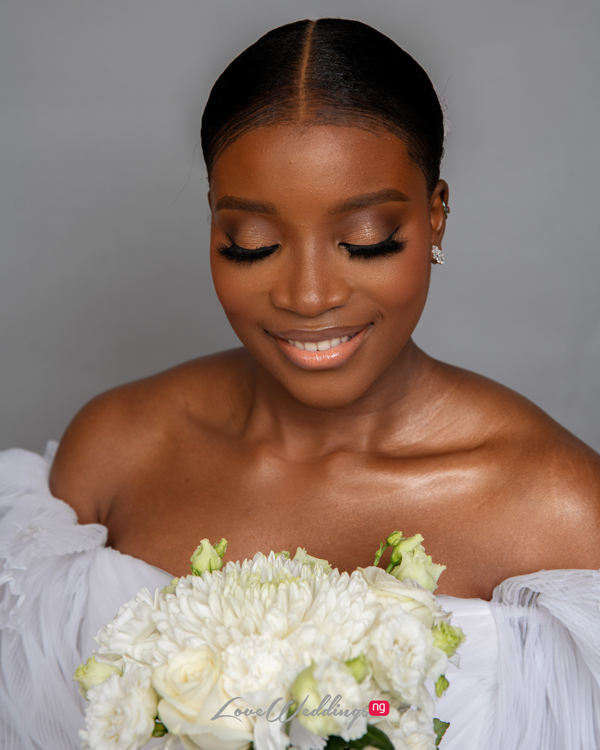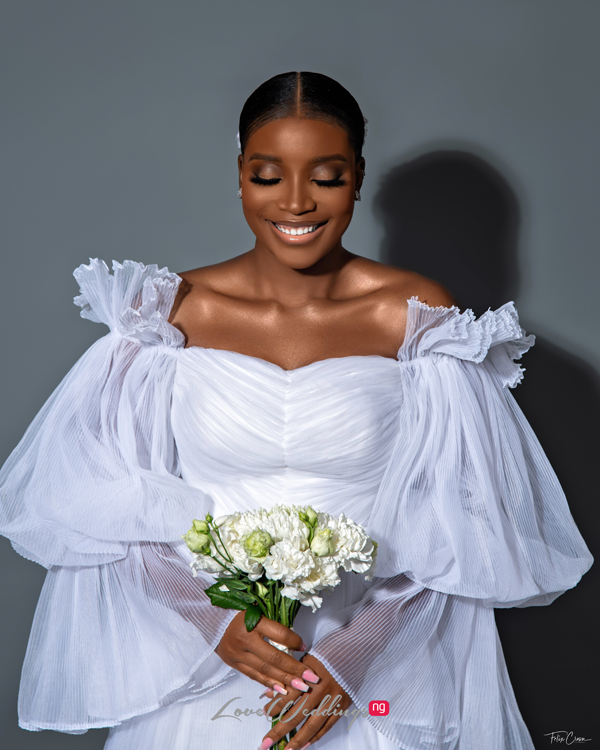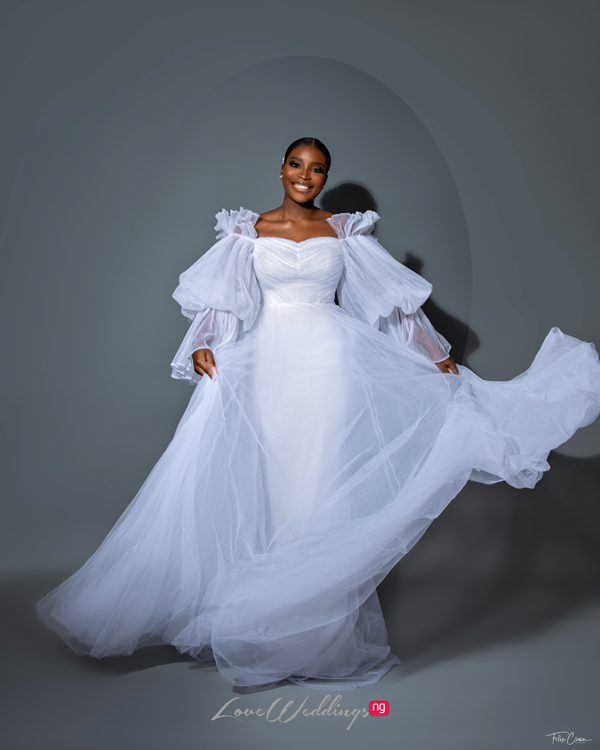 The vintage bridal prep look
Every bride needs a bridal robe, but Matinat went vintage with hers. Tosin tells us why; "We went for silk – vintage-inspired. There was no particular reason why we choose this but I sent inspiration images to Marvee and as a designer, she redesigned it. From her court wedding, we saw that Matinat looked very nice in exaggerated sleeves so Marvee had to put that into the look. It was just vintage-inspired – I just thought it was nice and different."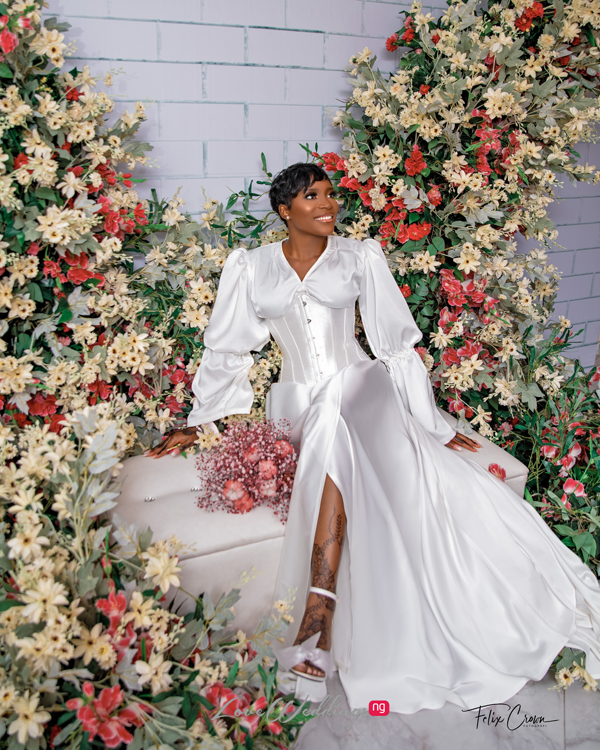 The unconventional Nikkai bridal look
For her Nikkai, Matinat wanted an 'Abaya' look and she wanted to wear it with a turban but trust TWM to make it contemporary.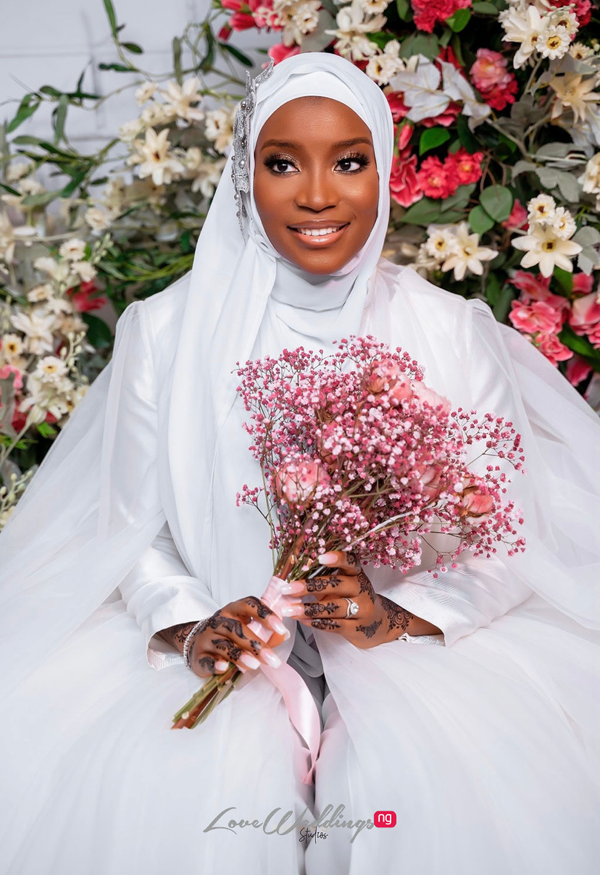 Bridal stylist, Tosin from TWM shared; "I put some inspiration images together and shared them with Imad Eduso, who redesigned based off the inspiration images. We (TWM and Imad Eduso) thought the jumpsuit was perfect for her body type and features (her height and long legs). We decided on a dramatic tulle jacket to go with the jumpsuit and that's how we got the look – something unconventional and unusual from what Muslim brides would traditionally wear."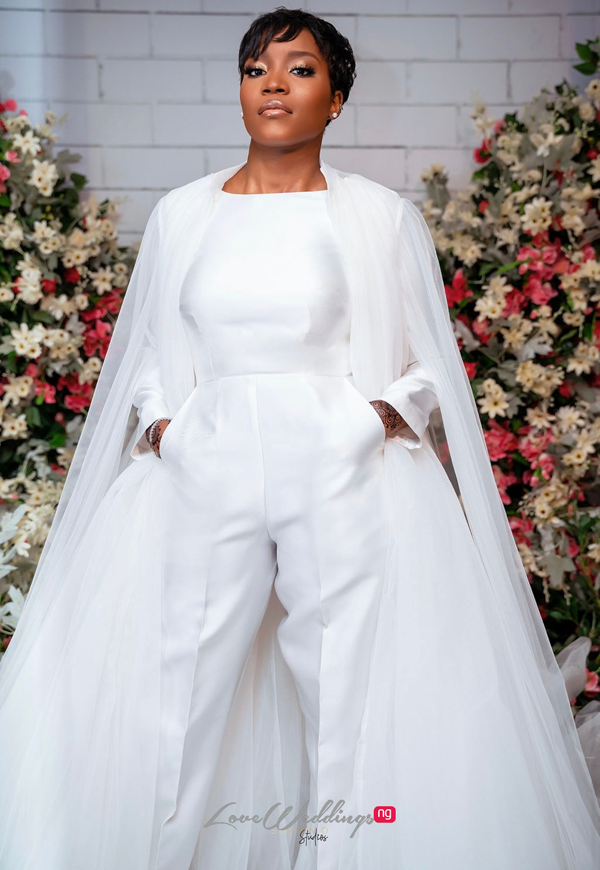 "Matinat had also mentioned she wanted a pixie cut; she always wanted to cut her hair and she did for her wedding. We worked with Flawless Faces by Jane to create a minimal & subtle makeup look. We kept the look very simple and very clean. For the turban, I researched and sent a design to Turban Tempest.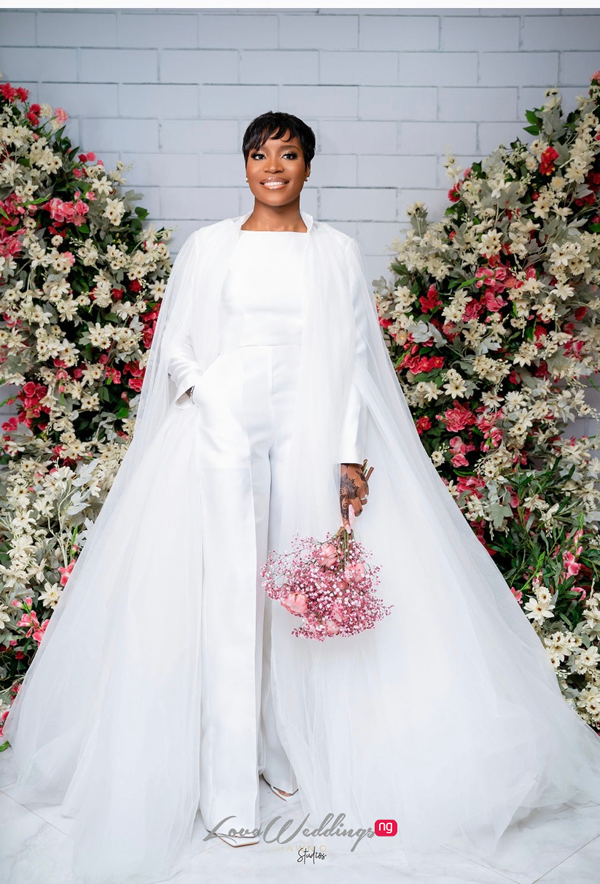 For the bouquet, I researched online and looked at different places, I wanted something different to match the look unconventional yet chic look with a wow factor. We went for a bouquet of babys breath and cotton – very sweet and this was in line with her personality and her vibe."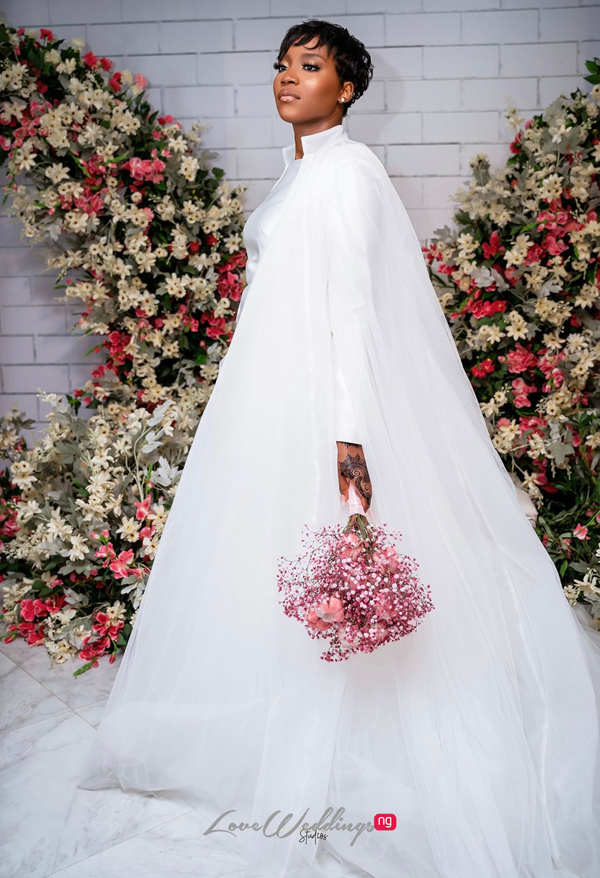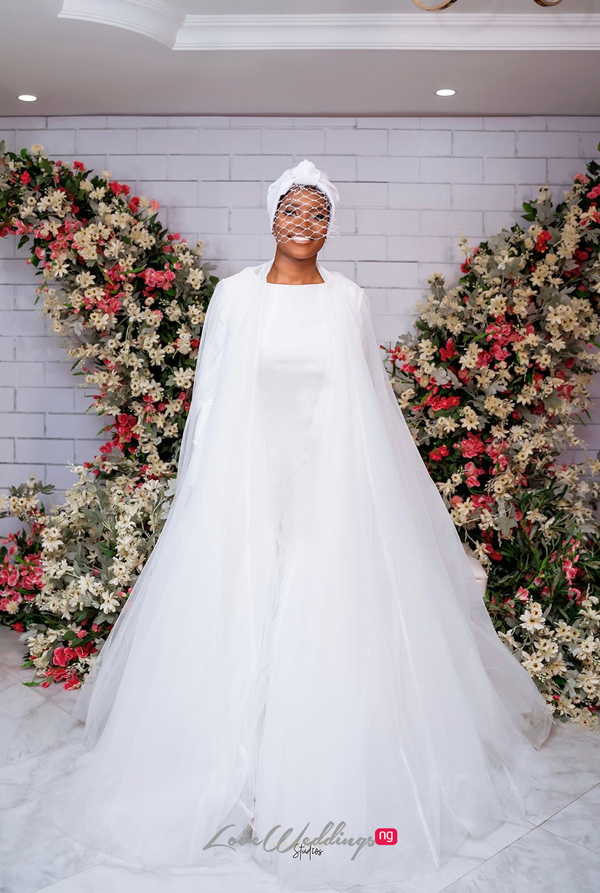 Pleated Tulle for the Reception
For the reception, Matinat changed into a custom pleated tulle dress by Imad Eduso Bridal. Bridal stylist Tosin from TWM explains;
We didn't need to do too much; Matinat is very pretty and her style is actually quite simple as well. We wanted something different for the fabric – going away from the typical over the top embellishments that people would usually do particularly because it was an intimate wedding and there was no need for that. We saved a lot of pleated tulle inspiration images over time and forwarded these to Imad and she was very happy to work on this as she always wanted to design something with pleated tulle fabric. We kept the silhouette very simple, very chic and elegant. The style was modified about 2 – 3 times from an off-shoulder dress to different styles before we tried the mono strap neckline across her shoulder.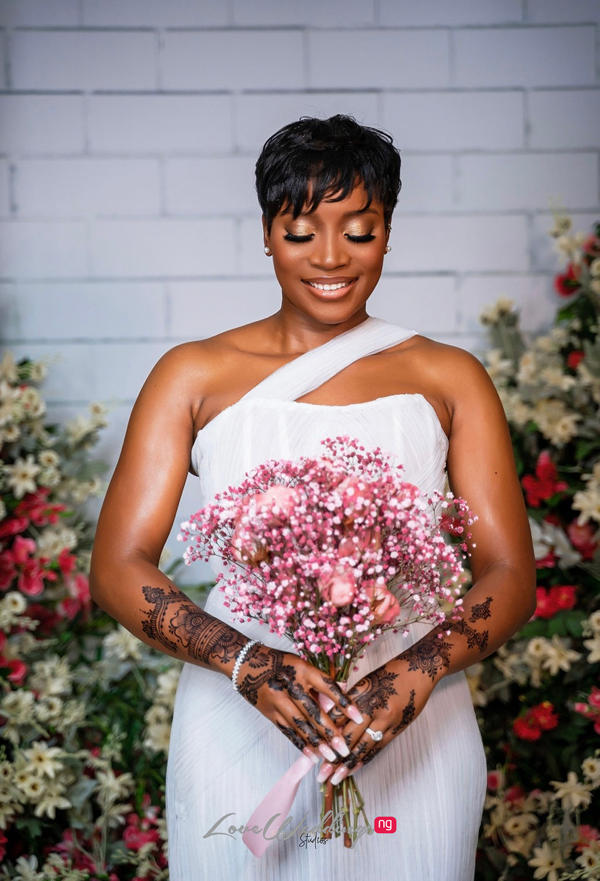 Again we kept the makeup and hairstyle very similar. For accessories, we kept it simple – just tiny stud pieces to finish off the look. Nothing different. For the shoot, we made sure she had accessories like a veil and a bouquet to give it more elegance."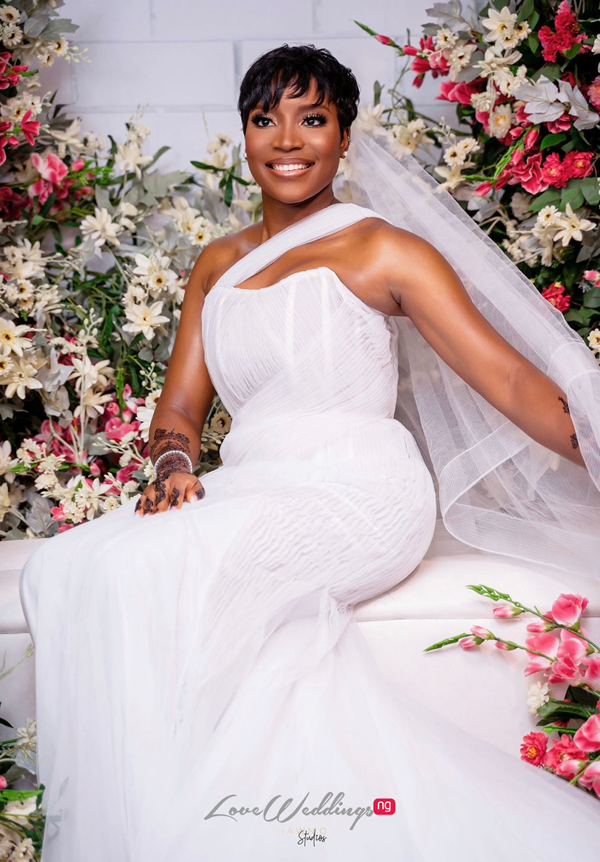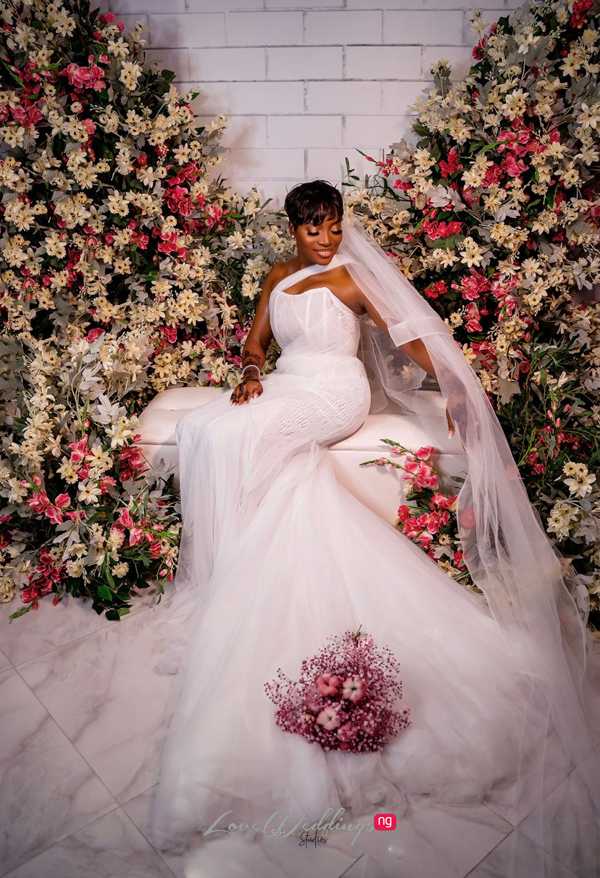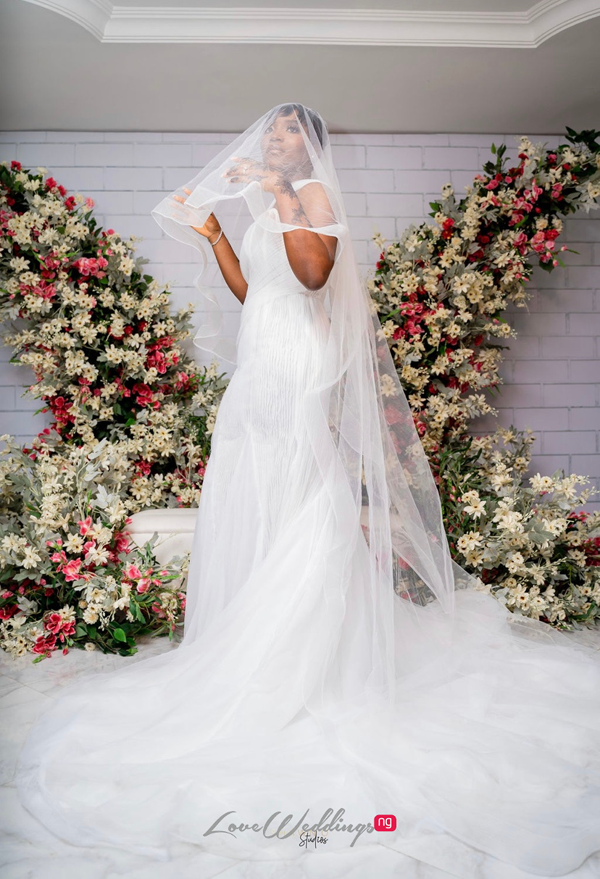 Vendors
Civil Wedding
Nikkai & Reception