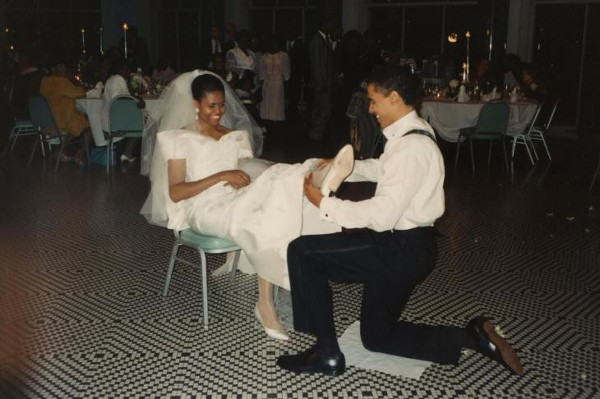 Last week, Hollywood actors, Keshia Knight Pulliam, and Brad James tied the knot, a 77-year-old American man got married to a lady he met online during the COVID-19 pandemic. Bella Naija Weddings alumni and Asoebi Bella founder, Nkechi 'Ink' Eze had her traditional wedding and American track & field athletes and Olympians, Tara Davis and Hunter Woodhall announced their engagement. Catch up on all the wedding news from last week.
---
Keshia Knight Pulliam & Brad James' Wedding. The couple has said 'I do' following their engagement last year. Keshia shared the news and wedding photos on Instagram. She shared; 'Last week my life forever changed… I married my best friend at our home surrounded by family & it was magical!!!. It wasn't the large destination wedding we were originally planning. Instead, it was intimate, whimsical, full of love, laughter and joy… Absolutely perfect!! Maybe one day I will share the events that inspired our change of plans. However, for now I can say God makes no mistakes & the joy is in the journey. Covid has definitely taught us to live in the moment and that the present is the greatest "present" that exists. Thank you to everyone who celebrated with us!! Most of all thank you to @mrbradjames my amazing husband, my person, my soulmate. Thank you for renewing my vulnerability & faith in unconditionally love ❤️ #TheJamesBond'.
---
77-year-old man weds lady he met online during the COVID-19 pandemic. American couple, Audrey and Jim, who met online during the COVID-19 pandemic, tied the knot last week. The couple's wedding photographer shared their story on Instagram; 'This is Audrey and Jim. Their story is so unique and beautiful just like them! They met online during COVID and decided to tie the knot last weekend. I had the honour of being there to photograph it and I'm so thankful to have had the pleasure to meet them! Here's to many years of love and happiness you two! ✨🥂'
Jim's son, JJ Adams also shared the news on Twitter.
---
#NKXX. Nkechi 'Ink' Eze of Asoebi Bella and her husband, Kunle Balogun celebrated their traditional wedding on Saturday, the 2nd of October in Lagos, Nigeria. The couple had their civil wedding in 2020.
---
Nigerian bride gifts her groom a car. Nigerian groom, Nadalchukwu shared on Twitter that his wife gifted him a new car on their wedding day.
---
Lena Dunham is married. The American actress got married to Peruvian-British musician, Luis Felber on the 25th of September, 2021. Lena announced the news on Instagram last week.
---
NYSC Camp to Aisle. A Nigerian couple who met in 2018 during their National Youth Service Corp tied the knot 3 years later. The groom shared a 'How it started vs How its going' post on Instagram last week.
---
Tara Davis is engaged to Hunter Woodhall: The couple got engaged on a beach in Cabo San Lucas, Mexico. Hunter Woodhall shared on Instagram; 'To my future wife, I promise to always be there for you. I promise to always provide for you. I promise to always love you. You make me a better person and I can't imagine a life without you. Thank you for trusting, supporting, and loving me the last 5 years. here's to the rest of our lives.'
---
Started from Uni, now we're here. A Nigerian couple who met in University 8 years ago are set to walk down the aisle. Nigerian photographer, @mikeartphotography_official shared their story and the couple's prewedding photos on Instagram; '8 years in a relationship. Might not be easy as it may seems we had our Up's and down but love kept us strong'.
---
Princess Mako's wedding. The daughter of Crown Prince Fumihito of Japan, Princess Mako, and her fiance, Kei Komuro will get married on the 26th of October 2021. The couple met while attending the International Christian University in Tokyo in 2012. Princess Mako will lose her royal status as a result of their wedding. According to BBC, 'Princess Mako will reportedly forego a traditional lump-sum payment of up to 150 million yen ($1.3m; £0.97m) which is typically given to a member of the royal family upon their departure from the household. She is also expected to skip the usual rites associated with a royal family wedding. If she skips both the payment and the rites it will make her the first female member of the royal family to do so'.
Last week, Kyodo News reported the Imperial Household Agency revealed the Princess has been feeling unwell since around 2018 and had been diagnosed with complex post-traumatic stress disorder caused by what she described as psychological abuse of the couple and their families. The couple will relocate to the United States after the wedding.
---
33 years and counting: Nigerian couple, the Agunbiades celebrated their 33rd wedding anniversary last week. We love their Nigerian Independence themed look and this video, which went viral online.
---
The Pellers. Nigerian businessman and member of the 9th National Assembly, Hon. Shina Abiola Peller and his wife, Yeye Ayobola Peller have been married for 16 years. Yeye Peller shared on their anniversary day; '24 years together, 16 years of blessed union. Happy 16th Wedding Anniversary my love @shinapeller ❤️❤️❤️'
---
Justin Bieber and Hailey Baldwin Bieber celebrated their 2nd wedding anniversary last week. The Canadian singer and American model shared throwback photos from the wedding on Instagram to celebrate.
---
Teyana & Iman. American singer and actress, Teyana Me Shay Jacqueli Shumpert and basketball player, Iman Asante Shumpert marked their 5th wedding anniversary last week. Teyana Taylor shared a family photo on Instagram to celebrate; '5 years murrrrr'd 💍 Happy anniversary love @imanshumpert'.
---
The Osakioduwas are 13. Nigerian media personality, IK Osakioduwa, and his wife celebrated their 13th wedding anniversary last week. He shared 13 promises to his wife referring to her as "… still the prettiest girl in the room" and "the most fiercely loyal person I know"
---
The Obamas are 29. Former U.S. President and First Lady, Barack and Michelle Obama celebrated their 29th wedding anniversary last week.