At LoveweddingsNG, we understand the need to get your brand in front of the right audience and we would love to help you do that.
Our aim is to ensure that every advertiser derives real value – ROI (Return on Investment) from their advertising expenditure. Please see the advert slots we offer below;
VENDOR DIRECTORY
Featured Vendor Option: We recently introduced this option, which allows our visitors/readers see your brand first when they visit our wedding vendor directory. Plus, you get a guaranteed social media feature on Instagram every week.
SOCIAL MEDIA
Sponsored Posts on Social Media: We also offer clients the opportunity to sponsor a post on our pages across several social media platforms (Instagram, Facebook, Twitter, etc)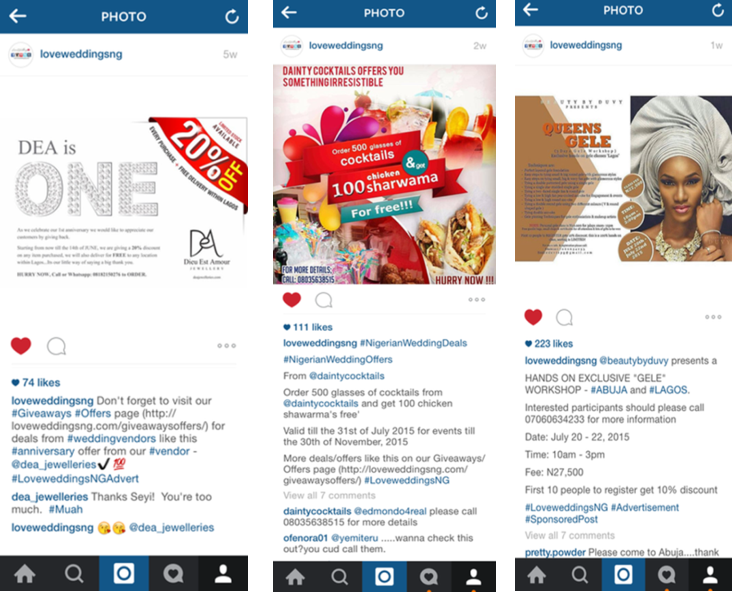 WEBSITE
Homepage wide banner: Your advert will run under our featured post on the LoveWeddingsNG homepage.
Homepage Side Banner: Side slots available on the right column of our home page.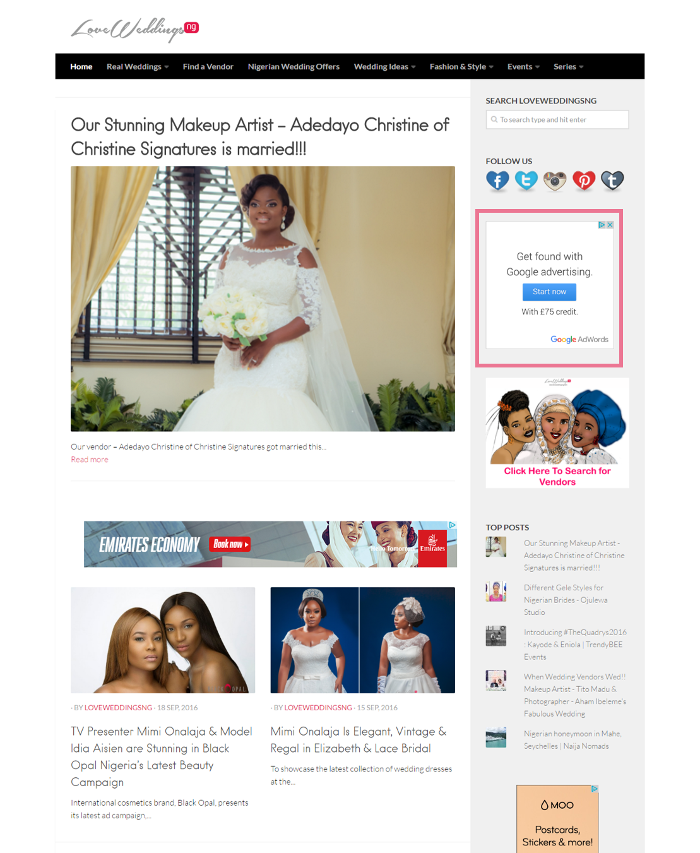 Post Side Banner: Side slots available on the right column of our posts.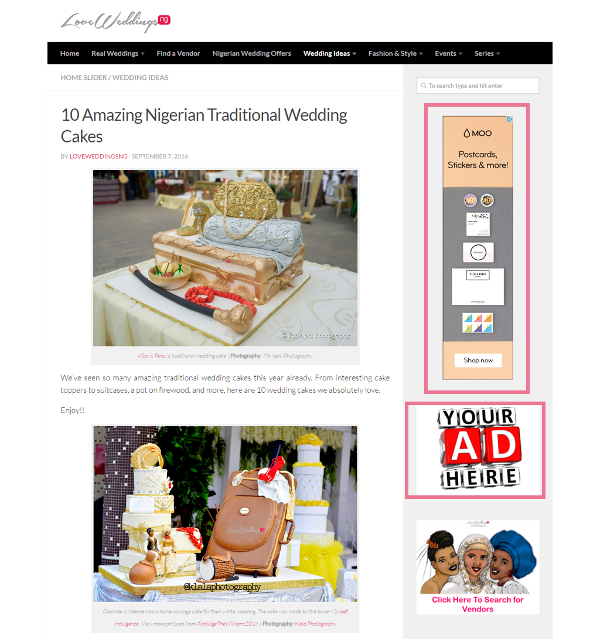 Sponsored Blog Posts: Promote your brand by writing an article/post, which we will share on our website.
If you need a customized marketing package, our brand/marketing communications experts are willing to work with you to create one that's right for your brand (e.g. sponsored giveaways, social media marketing, etc) so please get in touch by sending a mail to info@loveweddingsng.com for rates and for more details.
We look forward to reading from you soon.
Some clients we've worked with