FDan Photography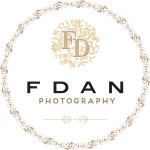 I'm Femi Daniel Osikoya at FDan photography 'FDan – taken from my first & middle name'. I started this journey (Love for Photography) as a hobby and here I am, sharing my work as a professional… The journey of FDanPhotography.
My work is rooted in the documentary and photo journalistic tradition but I seek to expand my vision, both visually and technically. For me, it's important to put my personal mark on the photographs I make, whether it's documenting a wedding, event, lifestyle or a personal project.
Location: Dagenham but available to travel to Europe, USA, Africa.