Icey Drinks & Cocktails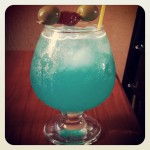 At Icey drinks & cocktails, we consult to give u the best deals.
We supply original drinks at wholesale prices, ice and serve with caution. Our cocktails are made to suit your party and add colour and taste.
Name the cocktail and we'll make it! #pinacolada #russianapple #irishcoffee #frozenstrawberry #magarita #cosmo #chapman #redrugby #longislandicedtea.
We provide exquisite mobile bar service to spice up ur party.