Just Like Mummy's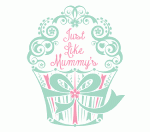 Just Like Mummy's is a new and exciting cake baking and decorating company which specialises in bespoke creations. Our aim is to create homemade cakes which take you back to your childhood. Just one bite of our cake creations will make you reminisce about the cakes your mother used to to bake (or the type you wanted her to!). Despite being homemade, our creations taste and look amazing and can compete with any factory made or shop brought product.
We cater for any event – from birthday celebrations to weddings; and specialise in creating amazing cakes, cupcakes and cookies. All our creations are tailored made to you and are freshly baked. Your imagination is our playground and we aim to create cakes which also serve as the main attraction at any celebration.
Location: we are based in South East London but deliver Nationwide. International deliveries are also available.