Tessallure Events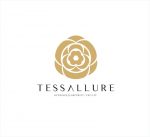 Titilope Ose of Tessallure Events is the creative Director and Experience Manager of TESSALLURE EVENTS.
Following her passion for a well executed and memorable events, she started an event planning company in the year 2015, which has since created memorable and unique experiences.
With a zeal for professionalism and recognizing the importance of managing outstanding events with great ambition, she took an event management course at one of the top events planning outfits in Africa.
She was nominated at the Association of Professional Party Organizers and Event Managers of Nigeria (APPOEMN) awards in event planner category 2018. She has also been a delegate and speaker at wedding industry conference seminars such as WED ACADEMY  discussing topics on event planning and management for beginners in 2018.
She was also among the planners who successfully coordinated the 90th Birthday Celebration For the mother of one of Africa's largest Entrepreneur -Tony Elumelu in August 2017. Successfully planned over 30 Memorable weddings and still counting by Gods grace.
Her favourite quote: Don't put your back on the ground because of your background.
Location: 3/5 Adeyemo Alakija Street, Opposite Globe Motors, Victoria Island, Lagos