The Atunbi Experience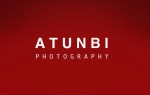 At 'The Atunbi Experience', we offer a fresh and artistic approach to wedding photography and videography, capturing artistic, stunning and vibrant images that tell a beautiful story of your special day.
Our Associates are hardworking, highly trained and enthusiastic. All editing is done in-house and you can also have access to products available.