TheRegistryNG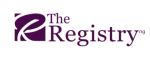 We are an online platform where soon to be married couples can register on ahead of their wedding. Couples can make creative and thoughtful gift items (essentially a wish-list) for friends, families, and well-wishers to go on and help purchase the gifts for them – Registering with us is completely free and takes less than 5 mins.
TheRegistryNG – Interview with Olayemi
"We recently met up with Olayemi and asked her about her experience with TheRegistryNG.. Listen to what she had to say below:."https://t.co/tnGsEgazAf via @YouTube #weddingday pic.twitter.com/5BXHvTLBEH

— theregistyNG (@theregistryng) October 7, 2018
https://platform.twitter.com/widgets.js
TheRegistryNG also gives couples the option to 'monetize' which essentially allows you collect the cash equivalent of the total amount of gifts bought via your profile by your Family, friends & well-wishers. We charge only 10% off from that total.
For example, if you have a total amount of gifts bought worth N300,000, we take 10% off that, which means we get N30,000 and you get N270,000. This option is a favorite with most of our clients as it allows them the option to have extra cash.
We also help our couples crowd-fund towards their honeymoon, home refurbishment or any charity of their choice by helping them create a funding page specifying their details. The links (URL's) created for these will be sent to their families and friends for donations.