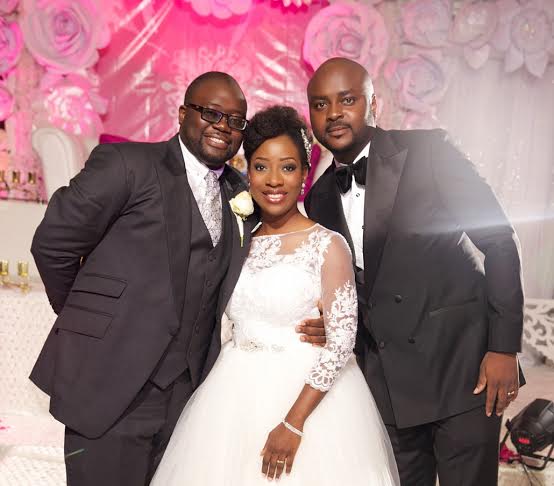 It's almost time for another season of the 'My Big Nigerian Wedding Reality TV Show' and as the organizers gear up for Season 2, they have produced an exciting trailer.

The trailer features highlights from the wedding prep and ceremony of Season 1 winners – Yemisi (Sisi Yemmie) & Yomi (Bobo), who entered the competition along with hundreds of other couples for a chance to win a N15 million wedding and a honeymoon at the only 7-star hotel in the world – the Burj Al Arab in Dubai.

In the video, we can see the couple's journey on how they won the finals of the competition along with snippets of their meeting with top wedding vendors like Kelechi Amadi-Obi, Banke Meshida-Lawal of BM Pro, Tosan Jemide of Cakes by Tosan, Mai Atafo of Mai Atafo Inspired (MAI) & Bola Sanda of Molbaks Alaso-Oke. Visit WedDaily to see the full list of all the vendors that made up The Amazing Dream Team.



My Big Nigerian Wedding
My Big Nigerian Wedding is produced by WED Expo in partnership with Riverside Productions – the TV Production Company.

We love weddings, do you? Get in touch today
Loveweddingsng | Website | Instagram | Twitter | Facebook | Tumblr | Google+