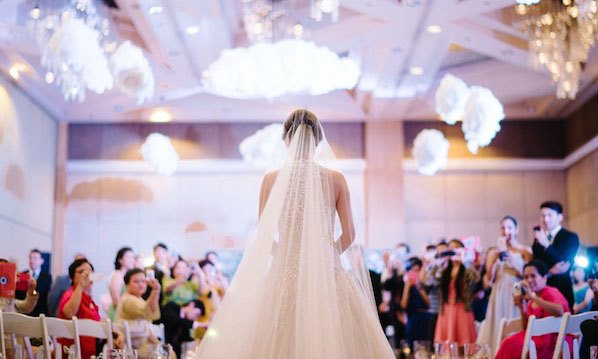 We were talking to a Nigerian bride recently and she was moaning about how much she would love to walk down the aisle to a song by a Nigerian artist and that got us thinking… Actually, are there any songs out there by Nigerian or African artists that you would walk down the aisle to??
This search took us a while sha, we won't lie but here are a few songs we found.
1) Rest of My Life – Lara George 
First on our list is this song titled 'Rest of My Life' by gospel artist – Lara George. This song would be absolutely perfect… The bride that inspired this post actually walked down the aisle to this song after we recommended it… The things we do for our brides 🙂
2) All Of My Days – Faze feat Niyola 
I couldn't believe it when I found this song. I didn't even know it existed – although recorded a while back, its a really beautiful song and the lyrics are just perfect for your bridal entrance. Definitely one I'd recommend…
3) Only You – Nikki Laoye
Yea, this is a gospel song but we feel it would also work for your walk down the aisle. We're sure the love of your life (just like God if you're religious) also makes your life worth living like the lyrics say so it'd work abi???
4) Last Bus Stop – Niyola
We admit, it's not the typical song you'd choose to walk down the aisle to. But the lyrics work, you'd just have to be ready to walk or move to the beats and hey why not. 'Not every time' – bride slowly walking down the aisle… sometimes dance down the aisle to your groom.
5) Special One – Flavour
Spice up your walk down the aisle with this reggae-ish song by Flavour…
6) Femi – Mosa
We totally love this song. Its perfect if your partner's name is 'Femi' but if not just pretend Femi in this case means 'the love of my life' :). Listen/watch below;
7) Ololufemi – Kaline
This song is a little more upbeat than your typical 'walking down the aisle' song but we think it can work with a little bit of 'walking to the beats' practise'. It would also be great if you can get a wedding singer to perform a slower version as you walk down the aisle.
8) Darling – Stan Iyke ft Tiwa Savage
What do you think of our list….
Any other suggestions, let us know what you think in the comment field below.
Picture Credit: Bridalguide.com
We love weddings, do you? Get in touch today
Loveweddingsng | Website | Instagram | Twitter | Facebook | Tumblr | Google+