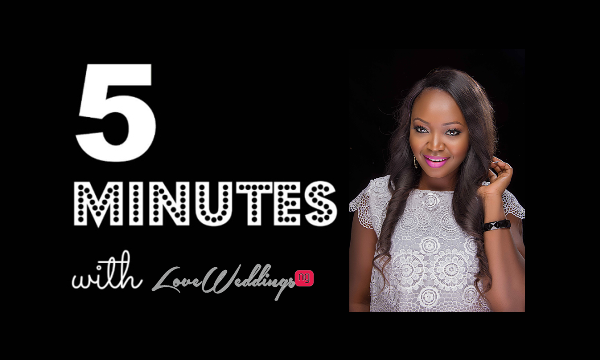 '5 Minutes with…' is a series of short interviews with some of the esteemed vendors listed on our directory. If you missed any of our posts last year, catch up HERE. We get to know the brilliant people behind the brands we love. Today, we meet Dolapo of Pretty Ink Signature.
Dolapo Odujole is a graduate of Human Nutrition from the University of Ibadan. She's a self taught makeup artist with a natural ability to fuse colours and shades at a glance. Dolapo is plausibly what you might regard as an extrovert but sometimes what she really wants is a good book and a cup of Twinings. To Dolapo, beauty is skin deep and her favourite things include makeup (yes!!! she lives, eats and breathes makeup), shoes and books!!! She loves glitter and all things sparkly and she never leaves her smile at home. Dolapo is inspired by the works of Bimpe Onakoya, Sam Fine, Renny Vasquez, Majid Zahr and Samer Khouzami
Your Brand In Three Words… Fresh, Creative and Different
The Part of My Job I Enjoy The Most… I can never get over the transformation, even after I'm done with every makeover, I'm in awe at the power of makeup and of course I love how my relationship with clients turns from business to friendship.
My Biggest Accomplishment To Date… Working with my Pastor – Pastor Modele Fatoyinbo of The Commonwealth of Zion Assembly (COZA). For me, it was a dream come true and I still quiver when I touch her face till date. Another experience was working with HRH Sa'adatu Barkindo, wife of the Emir of Kano and Her Excellency Hajia Asmau Abdul Aziz, First Lady of Zamfara State.
The Best Vendor You've Worked With… Ade Plumptre. I worked with him back in 2012 and I still can't get over how calm and professional he was even with other vendors. I hope to spend 5 minutes picking his brain real soon.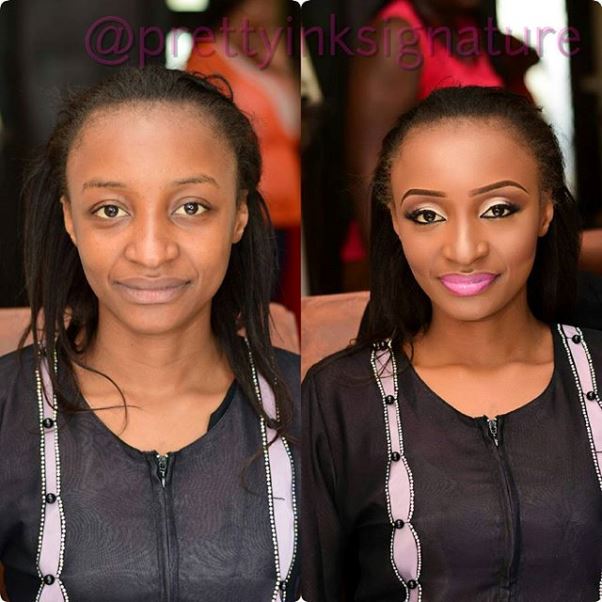 One Quality Every Nigerian Wedding Vendor Must Have and Why? Humility. There's a saying "Pride Goes Before A Fall". Everyone should be celebrated but I think that vendors must be well grounded to avoid allowing the accolades prevent them from getting the next gig.
In my Spare Time, I read, watch movies or go food hunting. I like trying out new meals so I tend to stick my head in restaurants or recipes.
Interesting Fact about You… I have OCD and I'm a cry baby.
What Songs Are Currently on Replay?
Flashlight – Jessie Jay
Like I'm Gonna Loose You – Meghan Trainor feat. Johnny Legend
Broken Road – Rascal Flatts
Orente – Adekunle Gold
What Book are you currently reading, or what was the last book you read? Being an ex-nerd, I'm always sticking nose into a book; I always have at least one book in my bag
Money Won't Make You Rich by Sunday Adelaja (3rd time reading)
How To Get The Best Out of Your Man by Michelle McKinney Hammond
Morrigan's Cross by Nora Roberts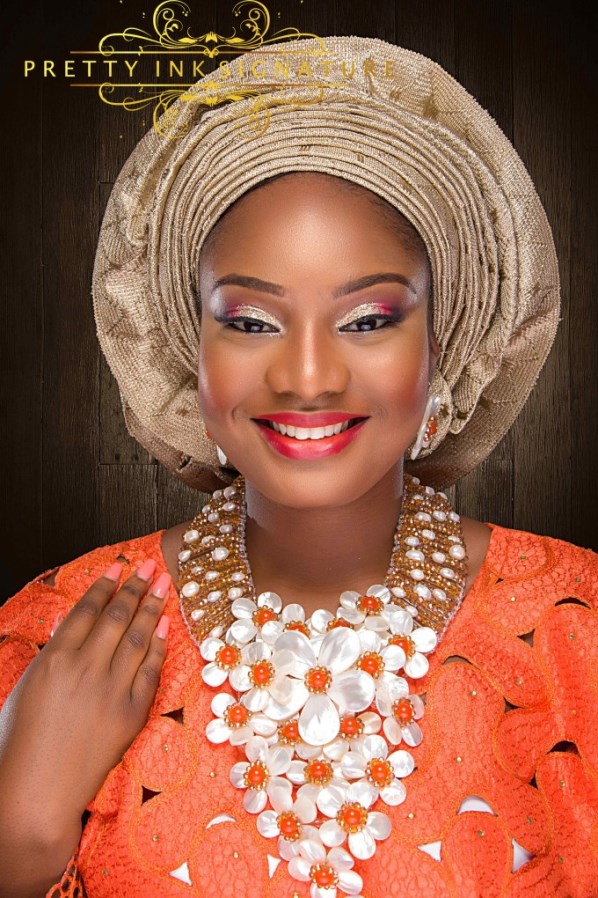 Call or Text? Both. Depends on who is on the other end and how badly I want to continue the conversation
Cook or Be Cooked For? Both!!! I like being pampered and I like to pamper also – so its a give and take kind thing for me
Favourite Food? Yam and eggs. The eggs have to be very sinful though—nothing simple!!!
Ideal Holiday Destination… Greece!!! God made that place when He was excited!!! Maybe the angels just sang one correct medley that day sef
3 Guests For Dinner, who would they be?
Rev. Biodun Fatoyinbo
Samer Khouzami
Anastasia
To get in touch with Pretty Ink Signature, click HERE
For more from our 5 Minutes with … series, click HERE
We love weddings, do you? Get in touch today
Loveweddingsng | Website | Instagram | Twitter | Facebook | Tumblr | Google+