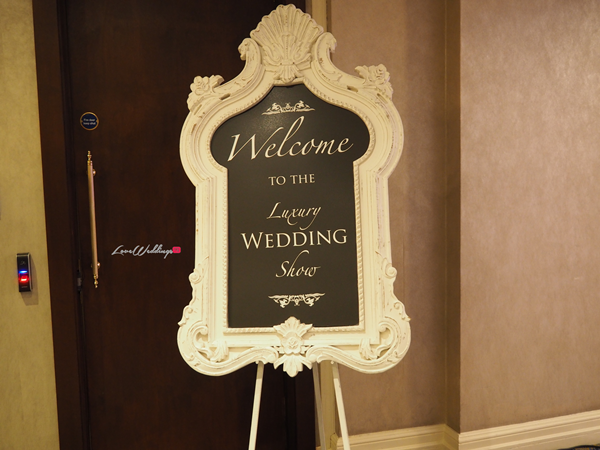 If you follow us on Instagram, you'd know we were at The Luxury Wedding Show on Monday, the 22nd of February, 2016 at Hilton on Park Lane, London. We'd take you through a step-by-step journey of how our day went as told by our founder – Seyi
Enjoy!!
I arrived shortly before 10am and I was greeted by the lovely welcome sign in the picture above. To my right, I saw what I can only describe as flower heaven. These pictures aren't doing this any justice. It was really beautiful.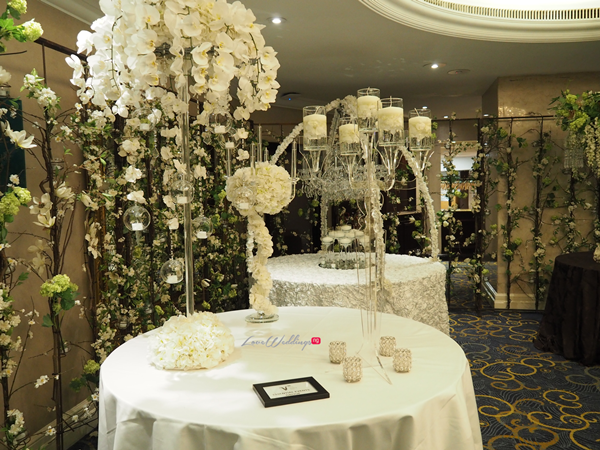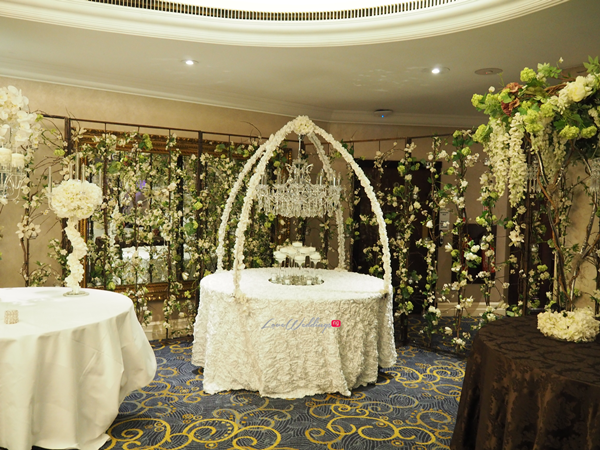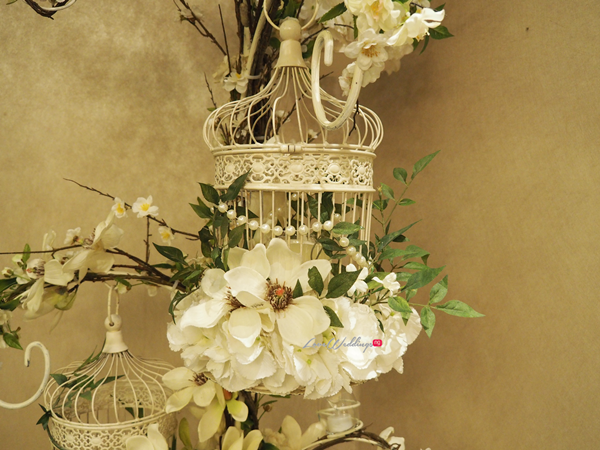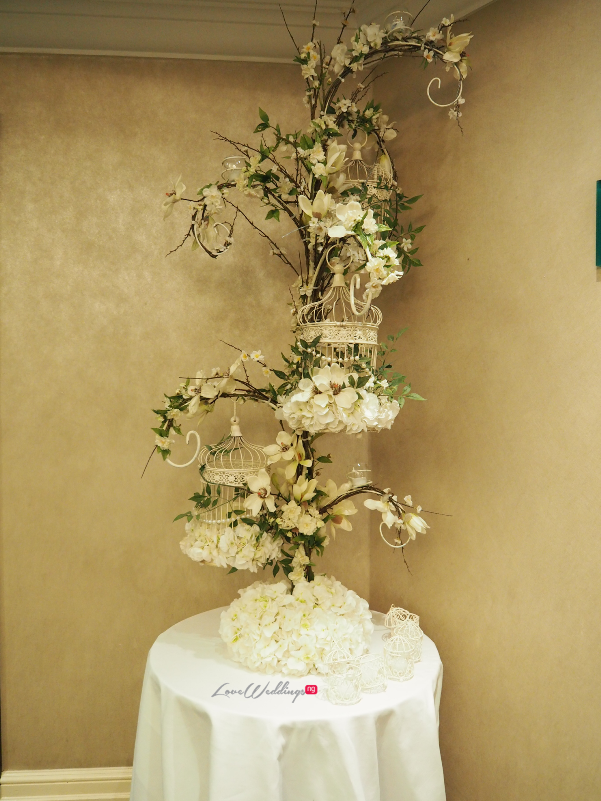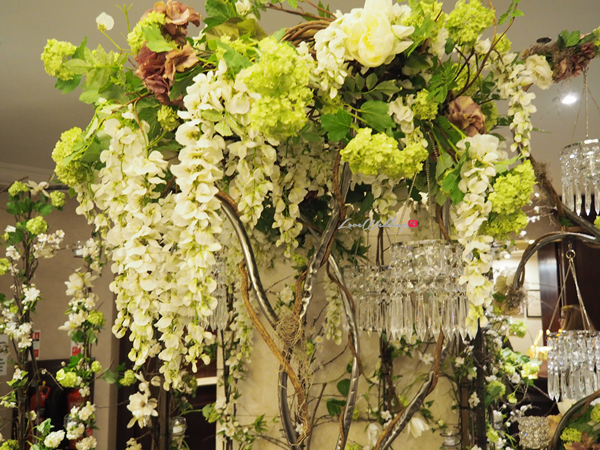 Then I saw a stunning painting (picture below) and wanted to know all about the artist so I met the lovely Charlotte Atkinson of Watercolour Weddings.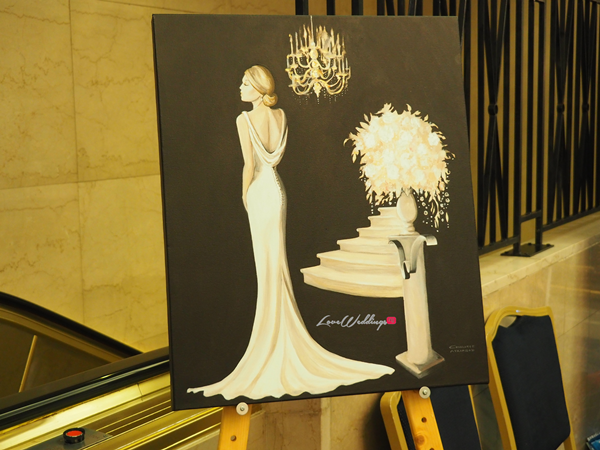 Charlotte is an internationally acclaimed award winning artist; she creates bespoke wedding paintings for couples and meeting her was one of the highlights of my day. Just so you understand why, Charlotte started a painting when I walked in and on my way out, here's what the finished product looked like.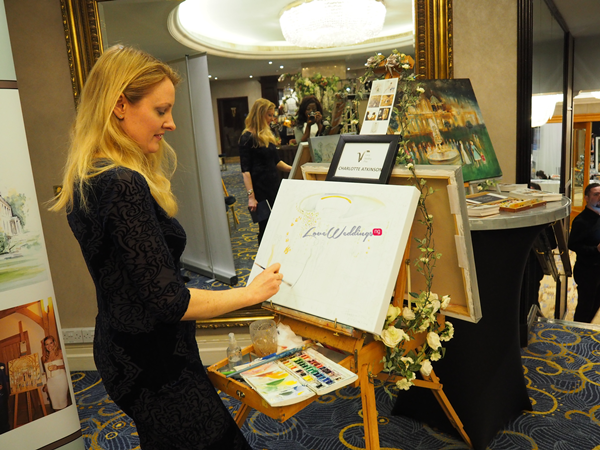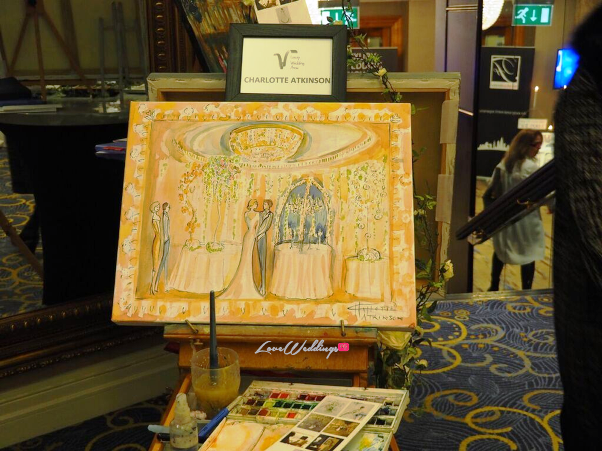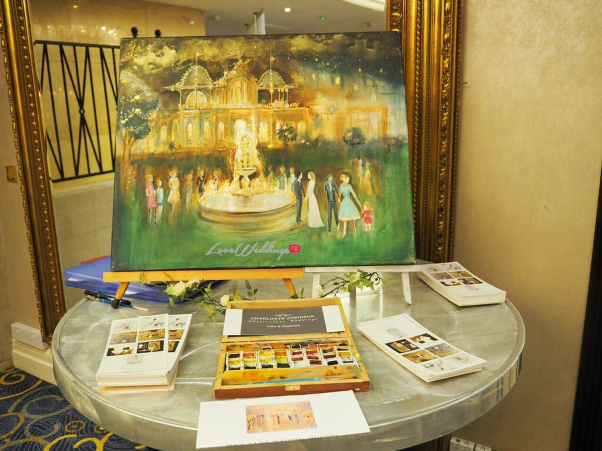 You know I love illustrations so yea, I was like 'Awesome, Awesome, Awesome". How awesome would it be to give this to your partner as a wedding gift or just a piece of art to put up in your living room. If you'd like to commission a live portrait, get in touch with Charlotte.
I walked into the bridal room, where all the bridal designers were and saw some gowns. I didn't spend too long in this room as there was a bridal catwalk show scheduled to start at 12 noon so I whisked through but not without speaking with some designers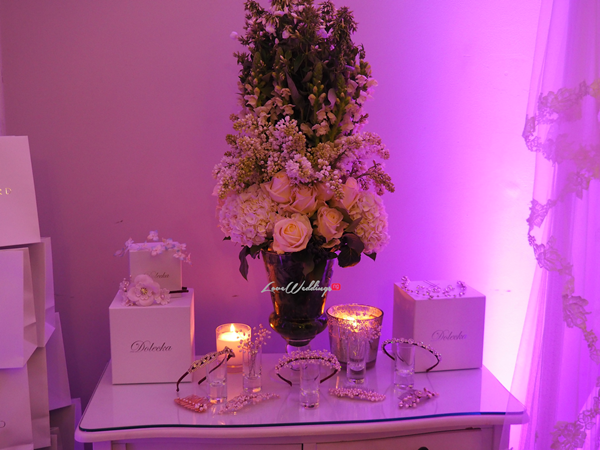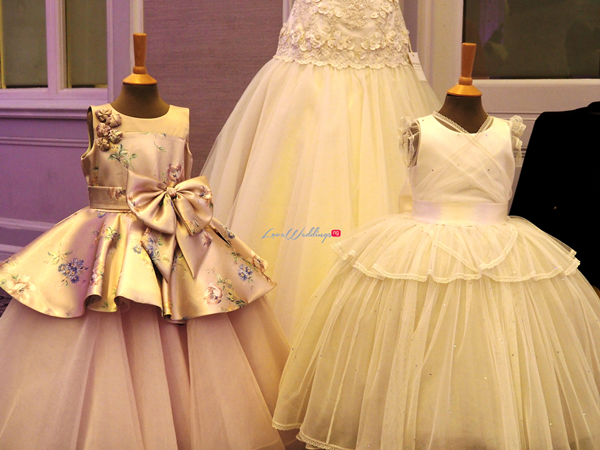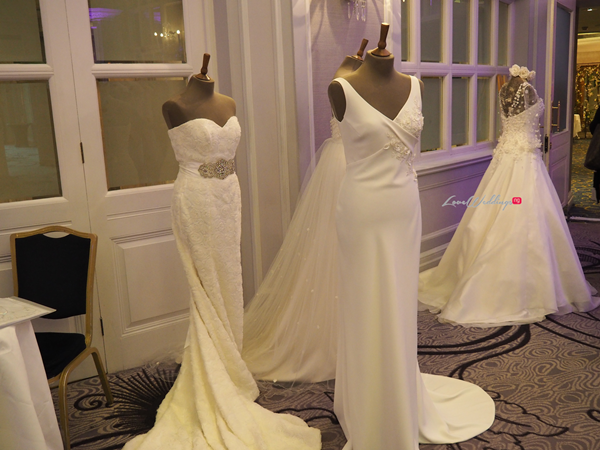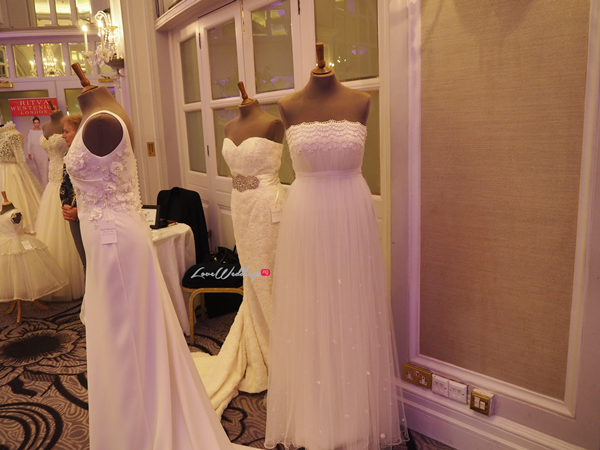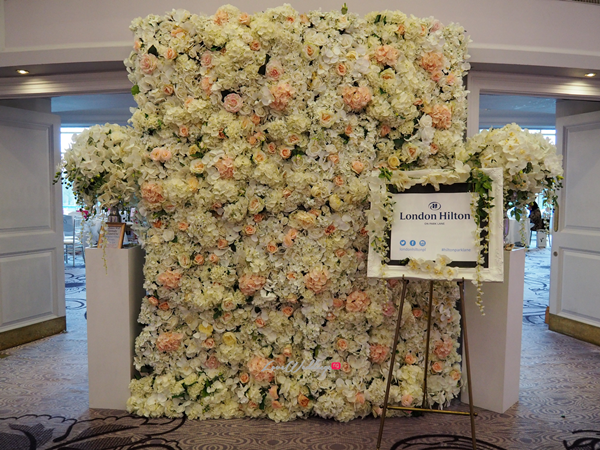 The next room was the 'Breakfast Room'. Each table had a different centerpiece and was tastefully decorated by Designer Wedding Planner. I was treated to breakfast by our client – Favour Catering & Events. Thanks Favour Catering & Events!!!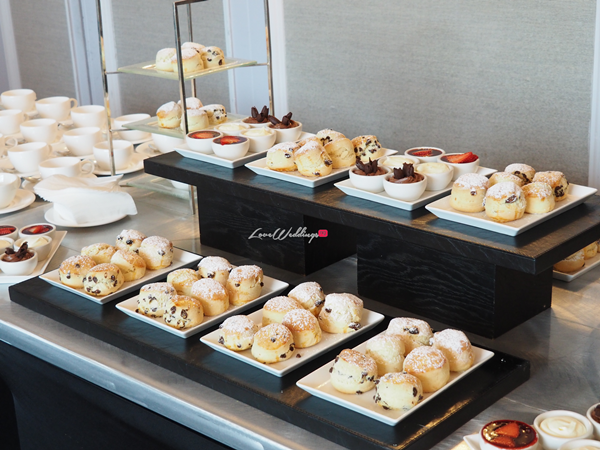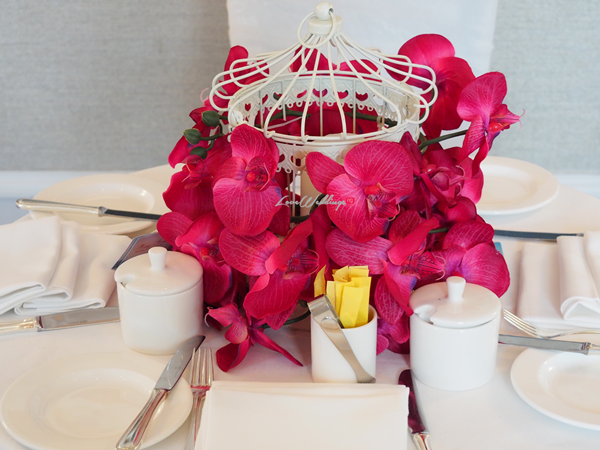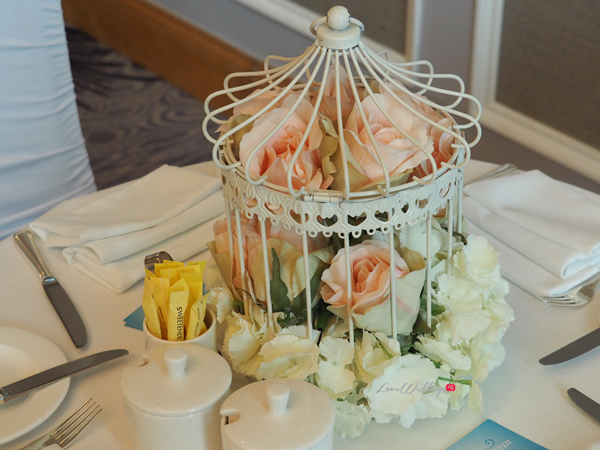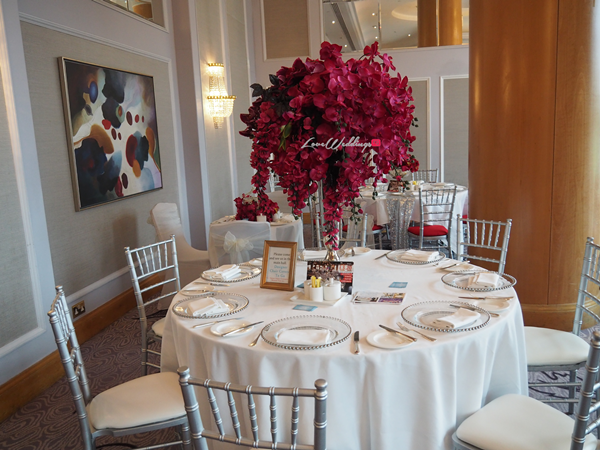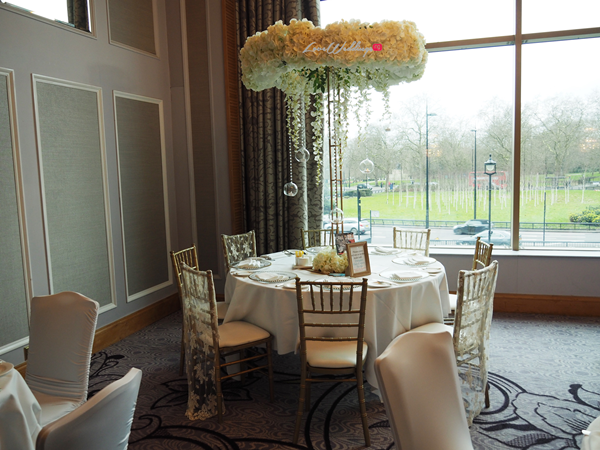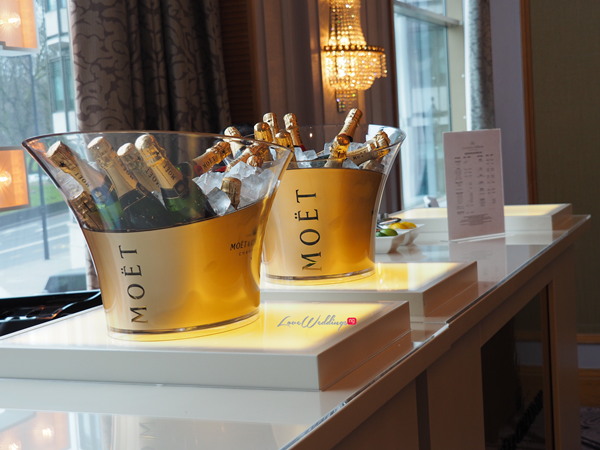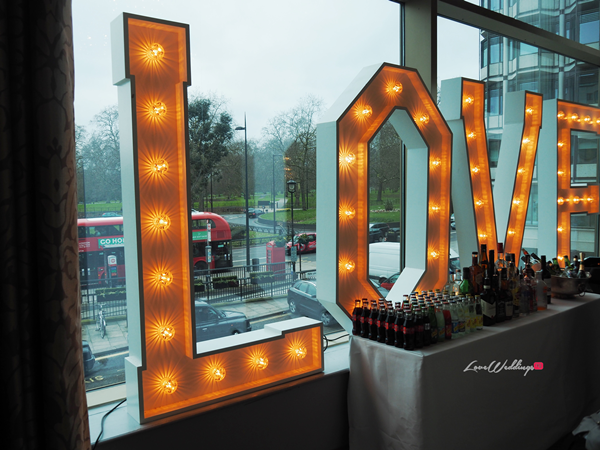 After eating, I was ready to meet more vendors so I walked to the next room, where I saw a human strolling drinks table by CEP Weddings. So cool!!!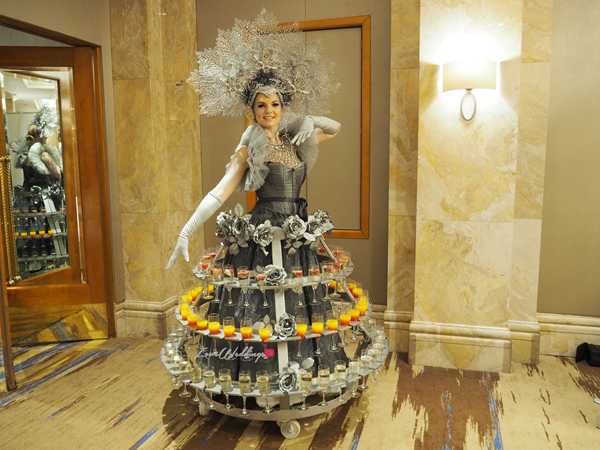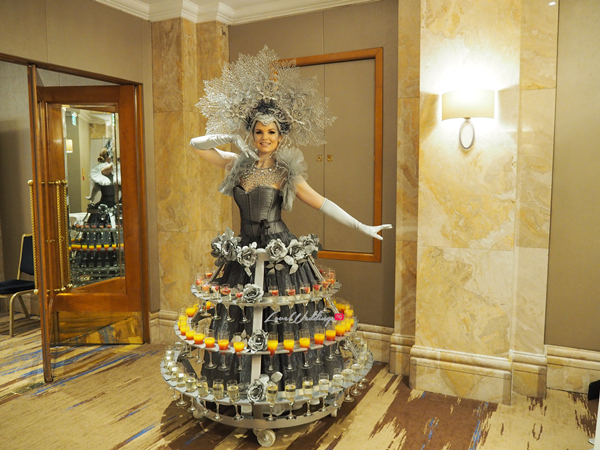 I also saw a full length photobooth, which I thought was pretty cool. I've always thought it would be great to have photobooths that show your entire outfit and one that can fit in larger groups of people. If you'd like to book a photobooth, get in touch with Boutique Booths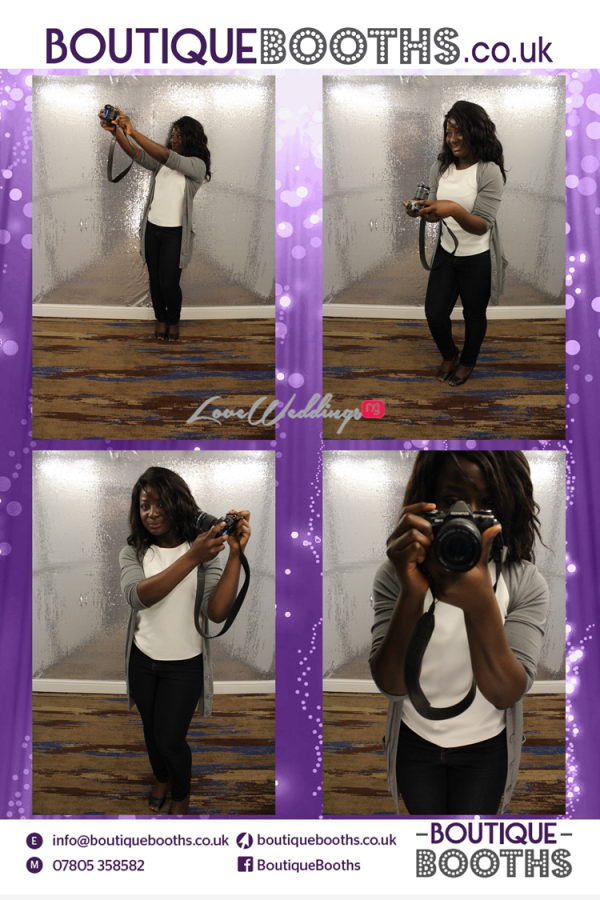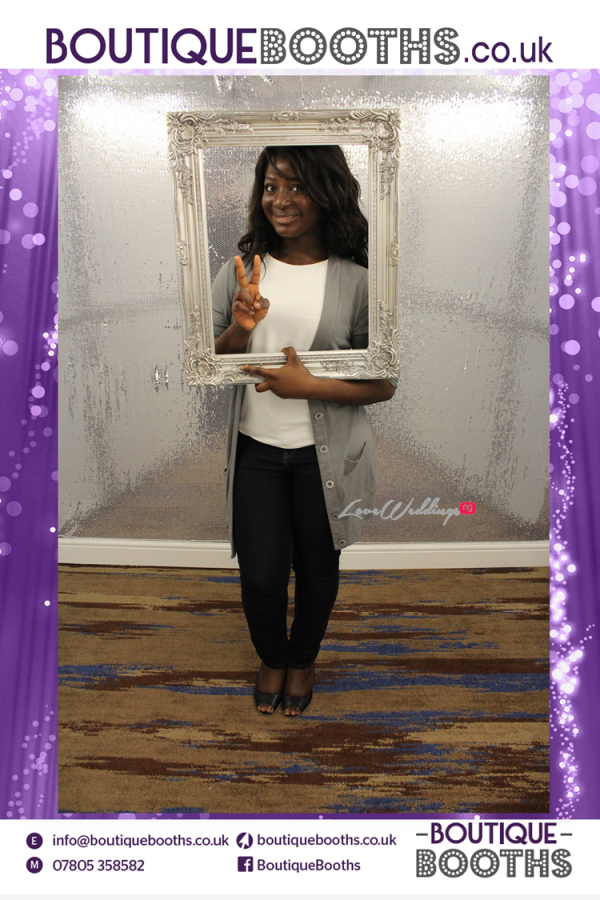 Cakes
I saw so many amazing cakes on display; the bakers brought their A – Game to the show.w Our vendor – TY Couture Cakes was also there. Check out all the beautiful cakes below;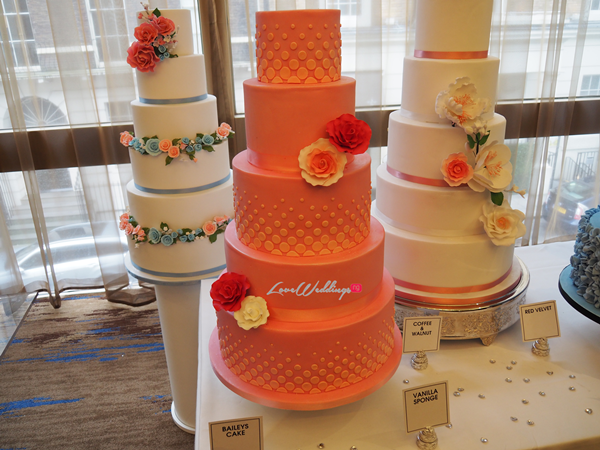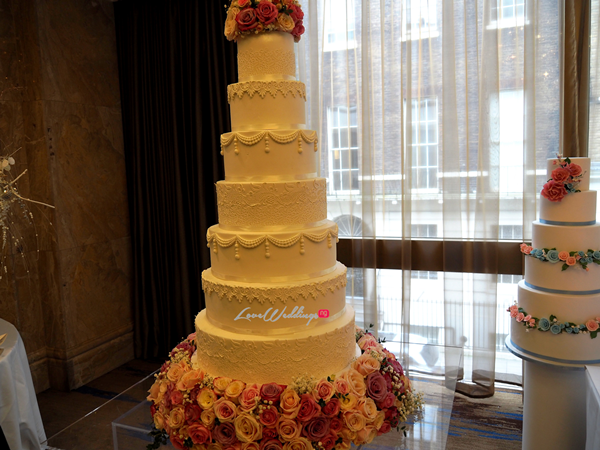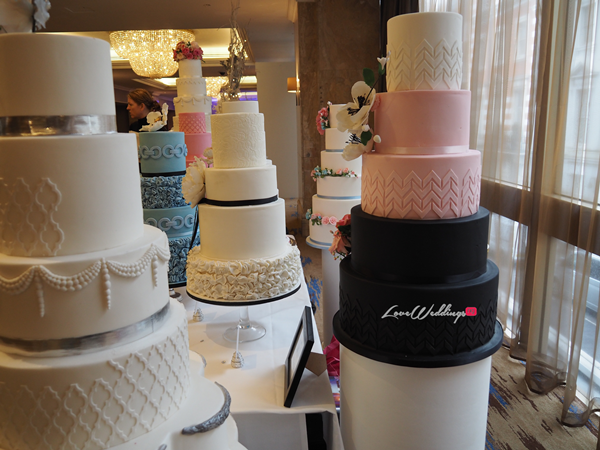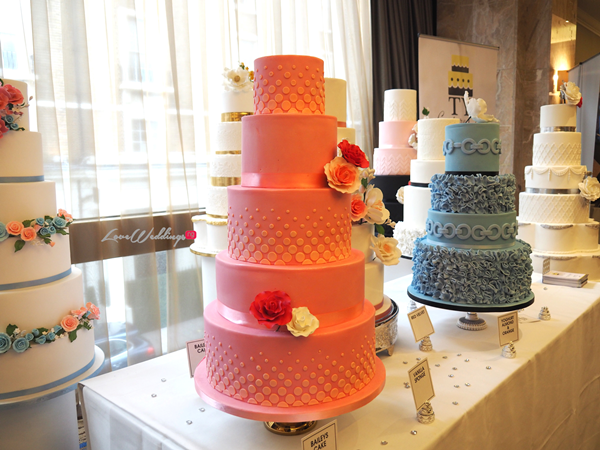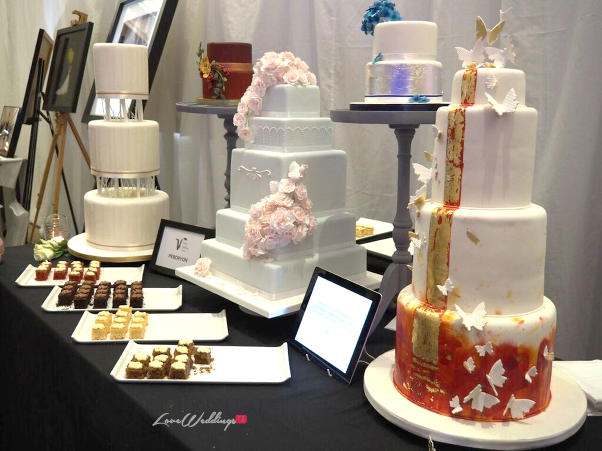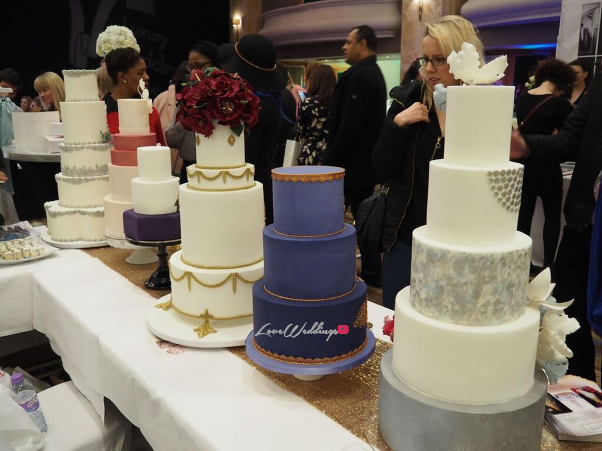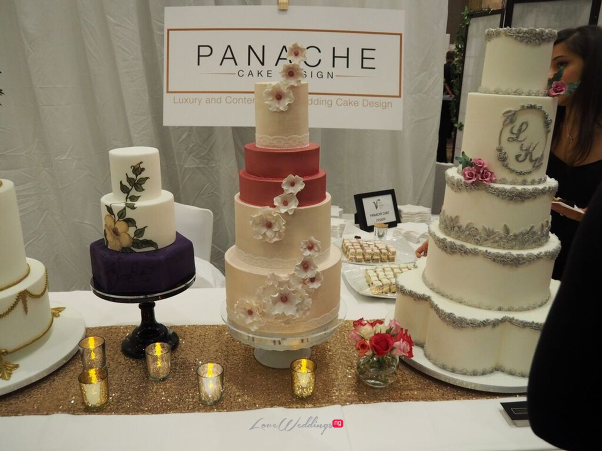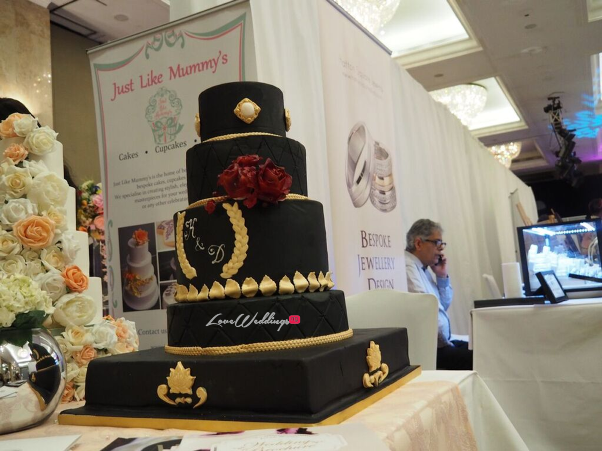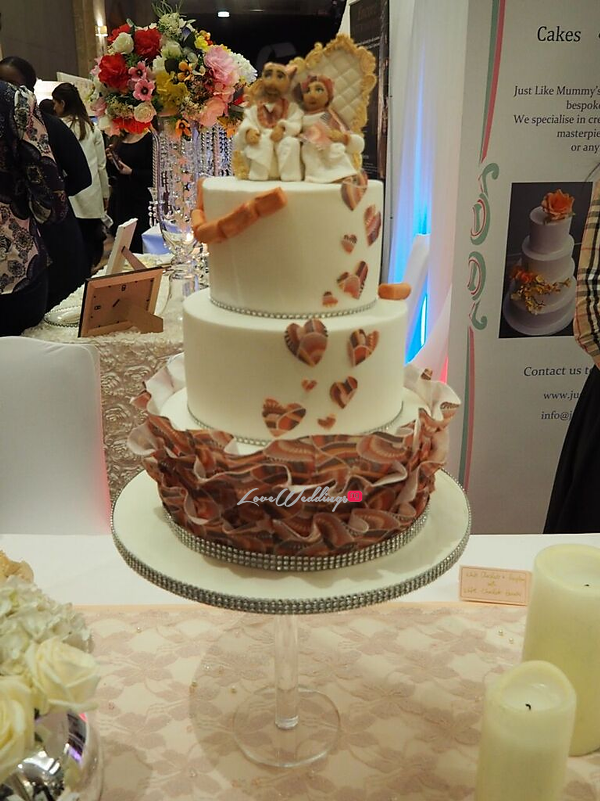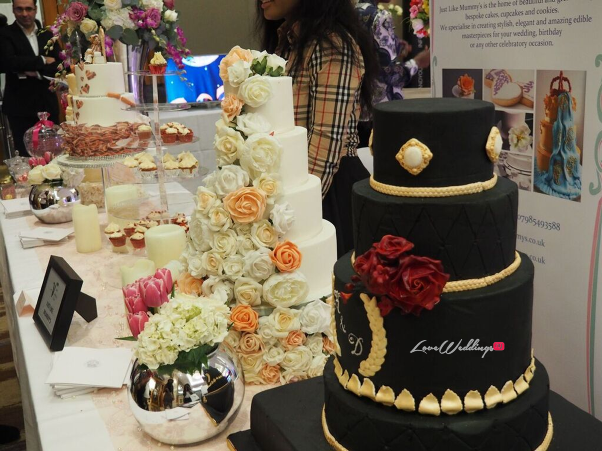 The Bridal Catwalk Show
The bridal catwalk show kicked off at 12 noon with a performance by a wedding singer. The runway featured bridal gowns by luxury bridal designers and pyjamas by PJs London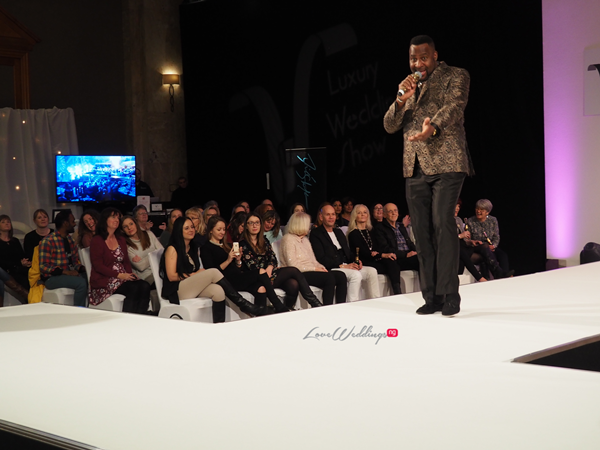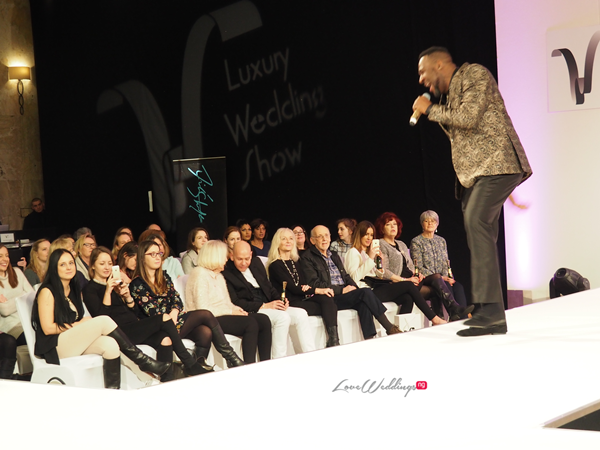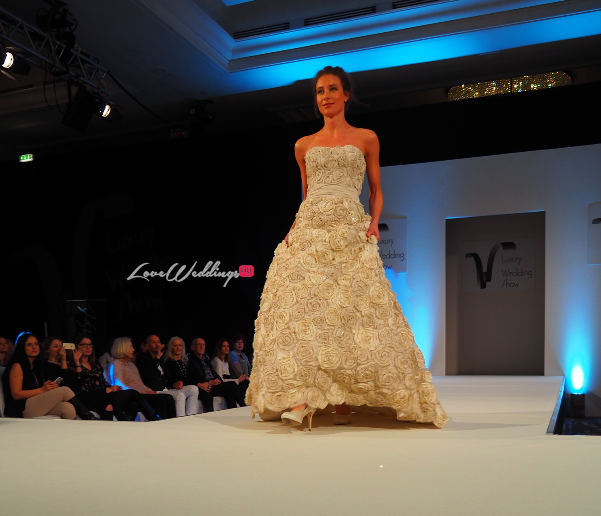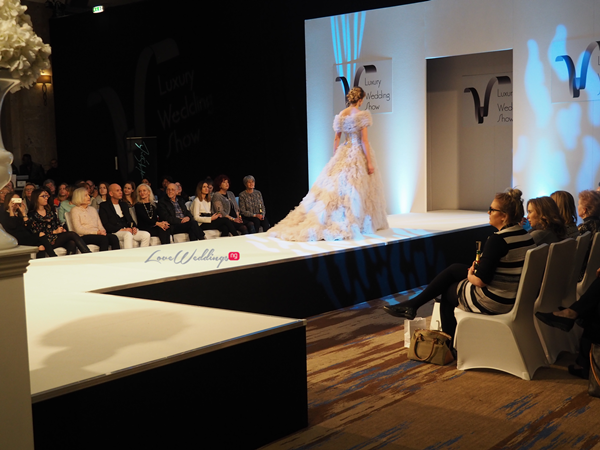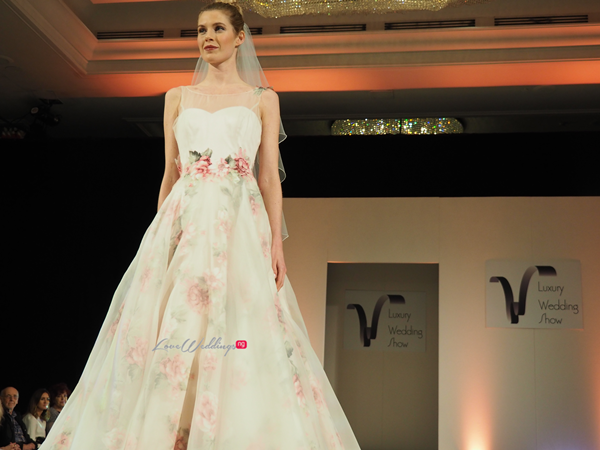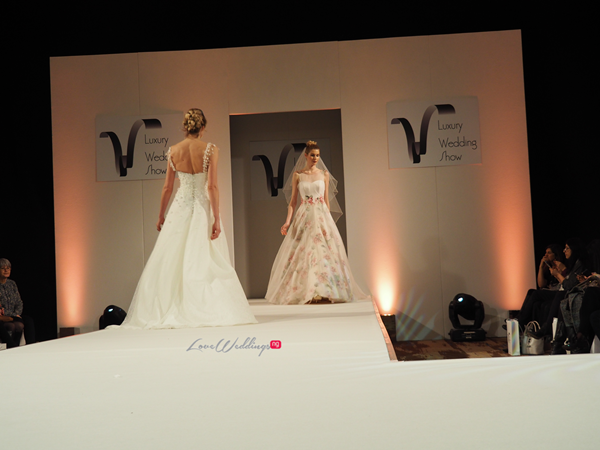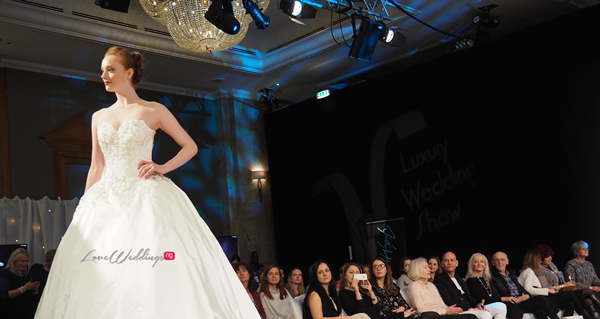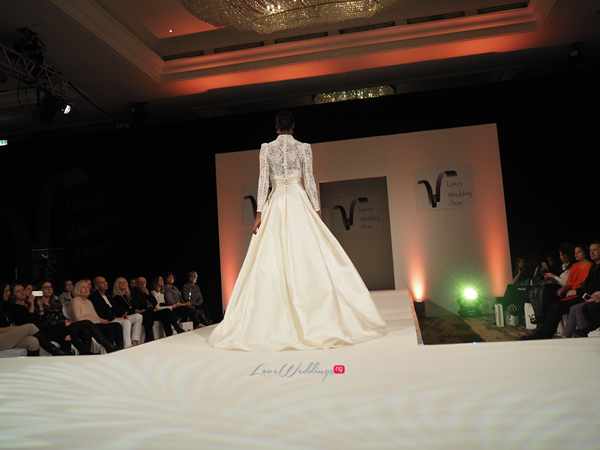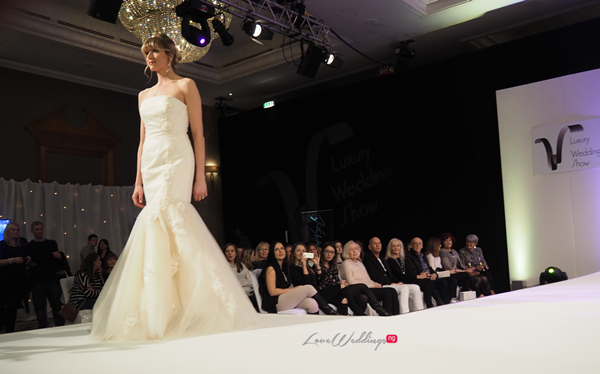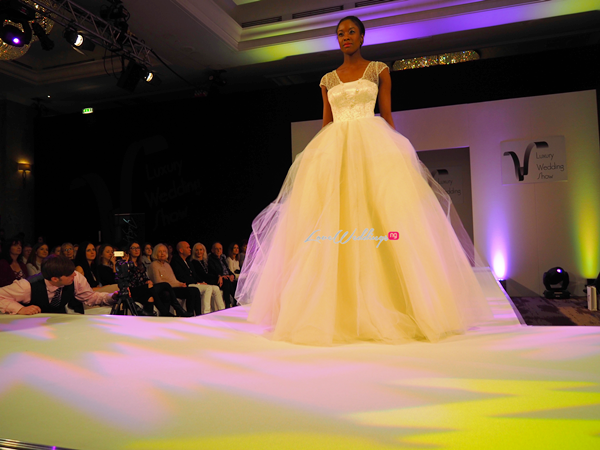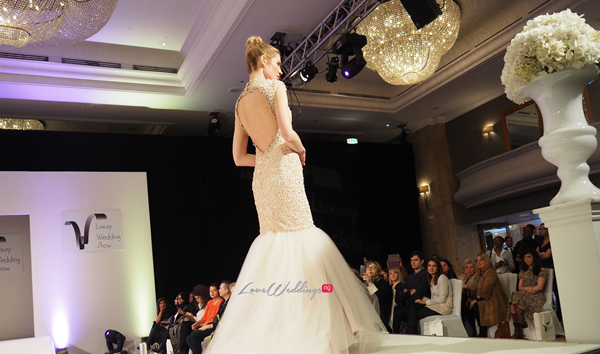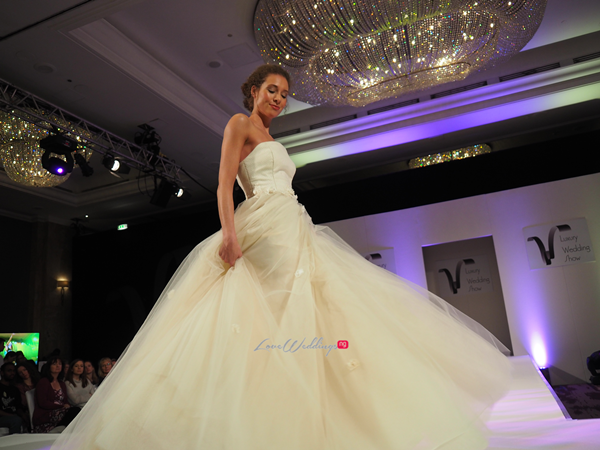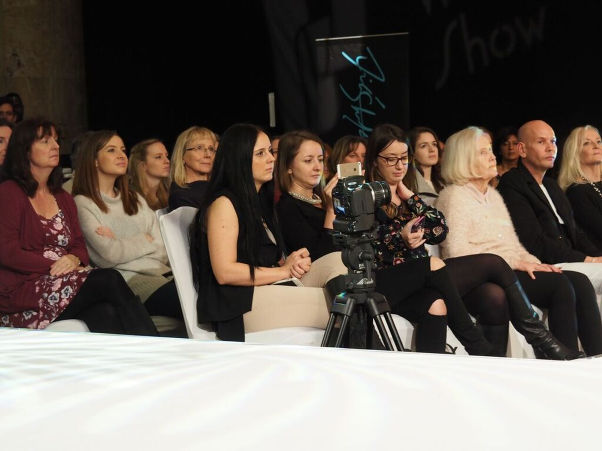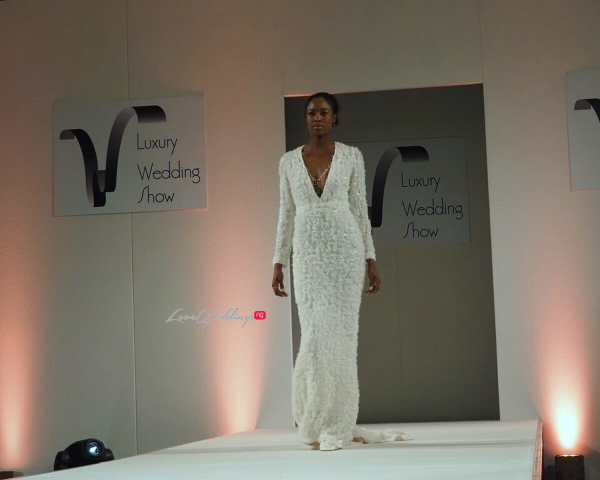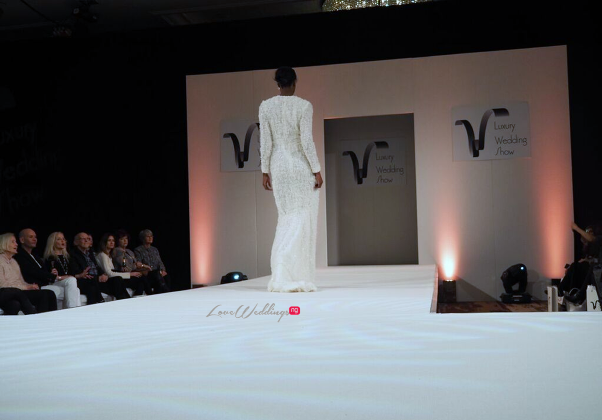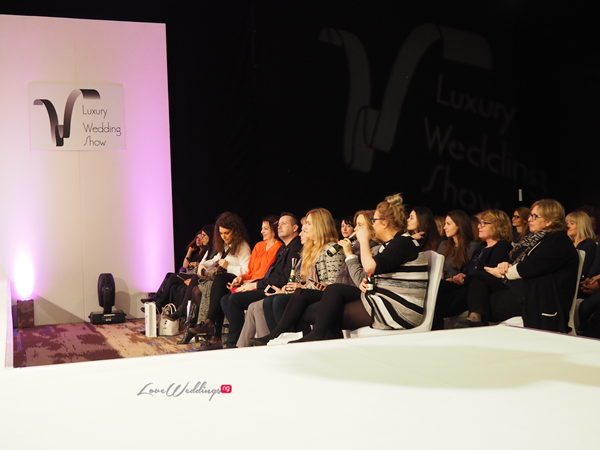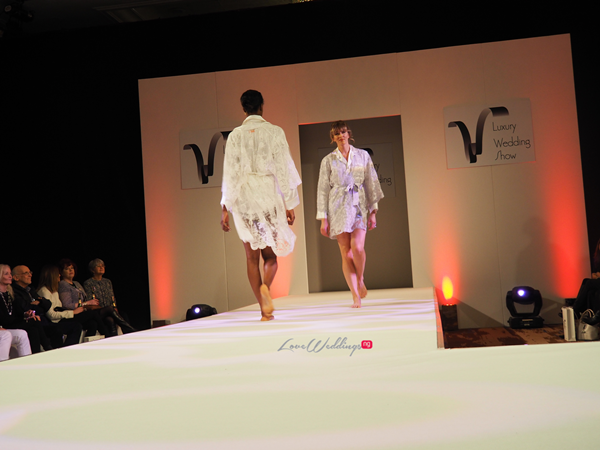 After the show, I met more vendors; also spotted our vendor – Alegrar Events. See some more pictures below.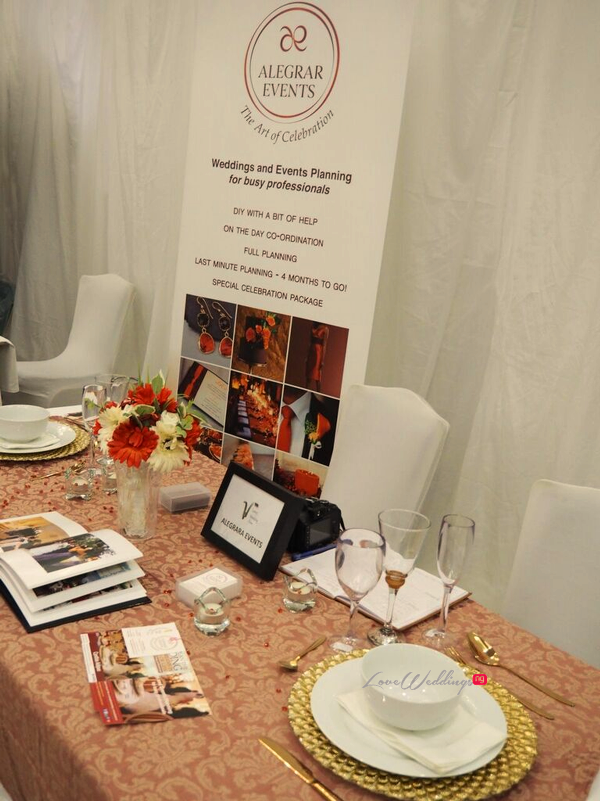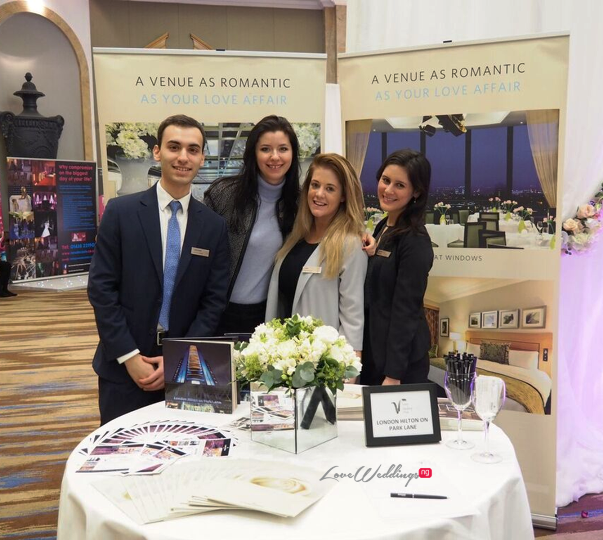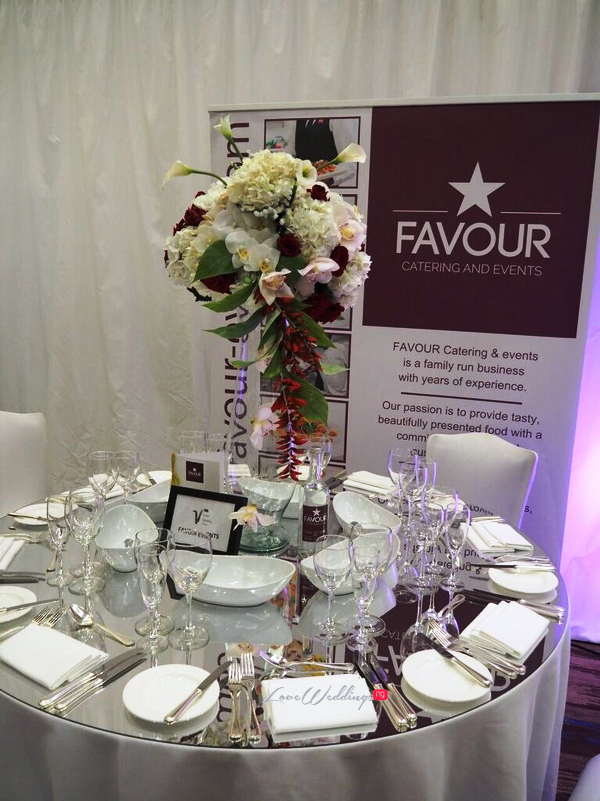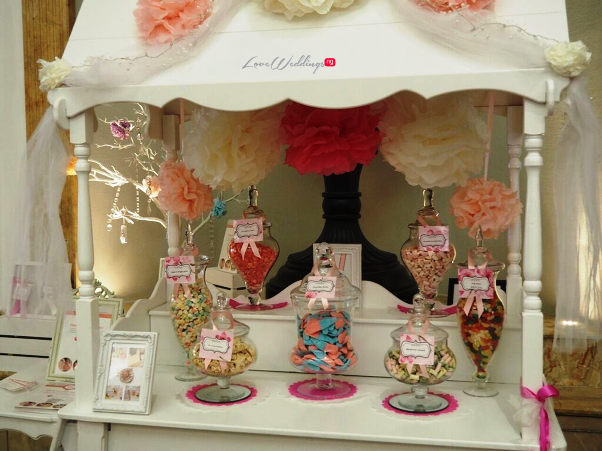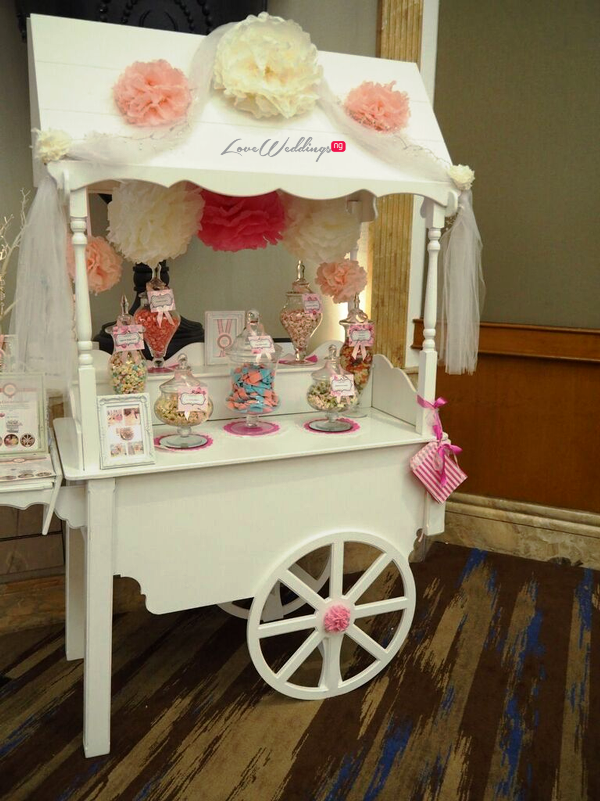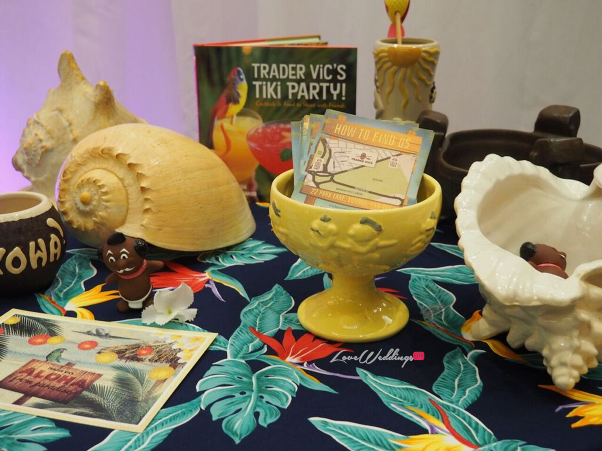 I had a great time and cannot wait for the next one.