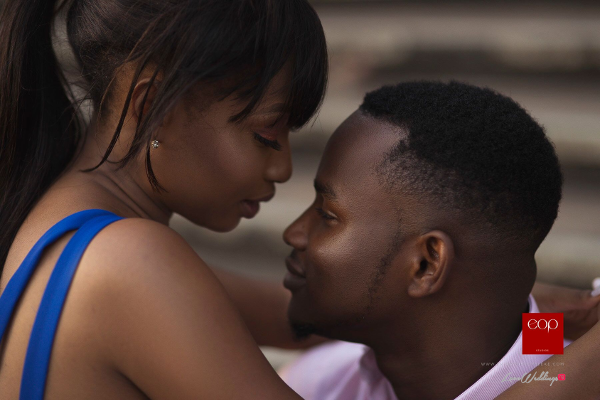 Nigerian wedding planner, 2706 Events' clients' have some of the best pre-wedding shoots we've ever seen and Temi & Kehinde's (#TKTheWedding) pre-wedding shoot is no exception. Read their lovely long distance love story and check out their classy pre-wedding shoot with Atilary Studios & Emmanuel Oyeleke Photography (EOP) below;
Our story (As told by Temi, the bride)
It was December 2012. I lived and worked in the States at the time. I came home as usual to spend the Christmas holidays with my family. My cousin hosts a house party every year, which I go to but I wasn't really feeling it this time around. So, I was sitting by myself and in bit of a mood when this guy walks up to me and says 'Are you the Temi?'; I look at him like 'ummm yea'…I guess (obviously taken aback by the question).

He takes a sit beside me and in my mind, I'm thinking I don't want company. He starts to talk about how he had seen me the year before at my grandmother's party and wanted to come say hi but didn't. Apparently, he had been stalking me lol. Next thing I know, I'm cracking up from all his jokes. He made me laugh so hard, I started to wonder who this funny guy was. I was in a relationship at the time, so I was neither thinking possible date or friend zone (girls think that. Lol!!). I just thought oh he's a funny dude.

He invited me to watch a football game the next day, which some of my cousins were already attending. I decided to go and at some point, we exchanged numbers. I enjoyed talking with him but didn't think much of it. At some point during our conversation we had a disagreement and I just didn't feel like talking to him anymore. So, after the Christmas holidays, I left the country without any proper goodbyes.

Fast-forward to 2014, I decided to move back home to serve (NYSC). I saw him again that December. He kept talking about how I left without a word and that he had been looking for me since. This time he was not going to take chances and wanted to make sure he had my number by all means. I had to front small before I gave him the number lol. We started talking every day from that day and one of the things that struck me was that he remembered everything I had told him from our interactions 2 years ago! I was impressed because to me it meant he was a good listener. At this point though, I was single and wasn't looking for a relationship. I had just moved back so I was just open to making new friends. But after talking to him consistently for days, I felt like I had known him all my life and that he was different. He immediately made his intentions clear about our relationship and that struck me as a man with focus, which I also liked.

A week after we met again, he asked me to be his girlfriend and I said yes….but not after a little bit of fronting lol… It just felt right.

Our relationship was long distance from day 1 because I lived in Abuja and he lived in Lagos. However, after a few months, I moved back to the States for my MBA. Really, this was the most trying period of our relationship. With my crazy 6am – 2pm schedule, we somehow stuck it through and didn't give up. This period really strengthened our friendship. After a year and a half of long distance dating, on his second visit to where I lived in tiny College station, Texas, he asked me to marry him in a private sunset proposal he had staged with some of my friends! And I said yes!!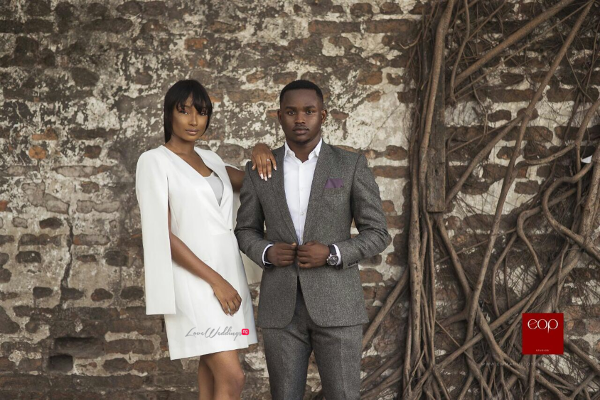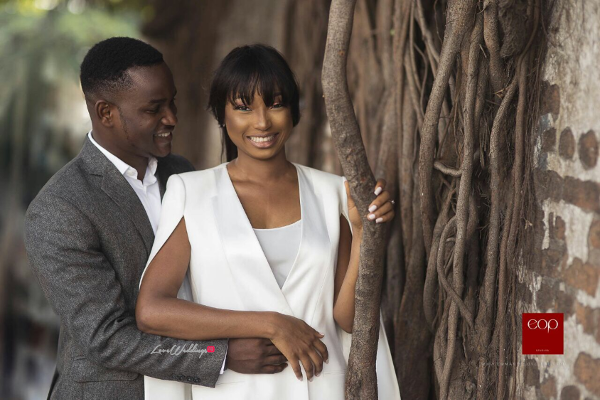 Our story (by the groom)
Really it was love at first sight. I had seen Temi for the very first time at her grandma's birthday party a few years back. I spotted this beautiful girl who was glowing under the sun in her bright green dress and that image never left my head. My mum had seen her too at that particular event and told my brother's and I that "see that girl, one of you should marry her o." So I decided to take one for the team! Lol.

I met her properly at her cousin's Christmas event and I knew I had to take my chance. I approached her and we clicked immediately. We talked and met each other over a few days that Christmas period and I realised she was very easy to talk to. We however had an argument on one night and that was the last I would hear from her (or so I thought).

Fast forward two years later, I saw her again at yet another Christmas party. This one was organised by my family. It was dark that night, but I spotted her immediately from afar. She had definitely come to stalk me this time around because she knew she was coming to my house. I jumped right in front of her and accused her of leaving without saying goodbye the last time. We talked about the argument that led to her being angry and immediately forgave each other. This time I was not going to take any chances, right there and then I told her that she was the one I was going to get married to, she laughed about it and we knew immediately that we enjoyed each other's company. I asked her to be my girlfriend a week later and she agreed.

We had a very good relationship and enjoyed talking to each other for hours. I grew very fond of her and knew there was something about her that was different. She then decided to go for her MBA in the states which changed the dynamics of everything. Thank God for Facetime! We survived the dreaded "long distance" period and didn't realise how quickly time passed.

I had made up my mind at this point that I wanted to get married to her. I asked her parents for their blessings which they gave, took the next available flight to the States, arranged with some of her friends, proposed to her at a winery close to her school, she said YES! and here we are.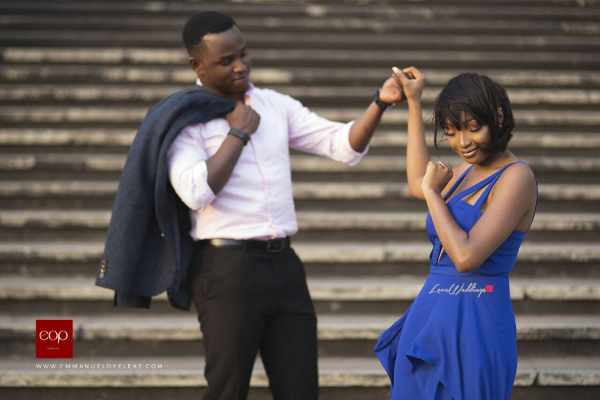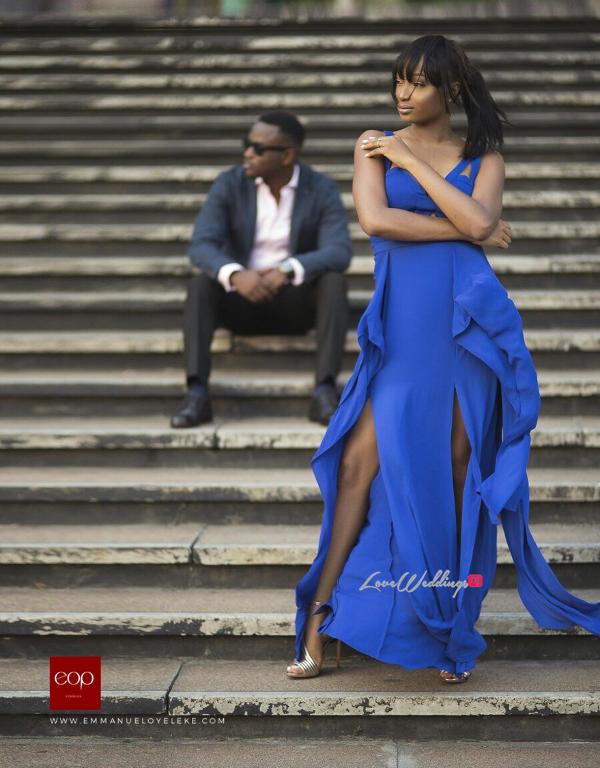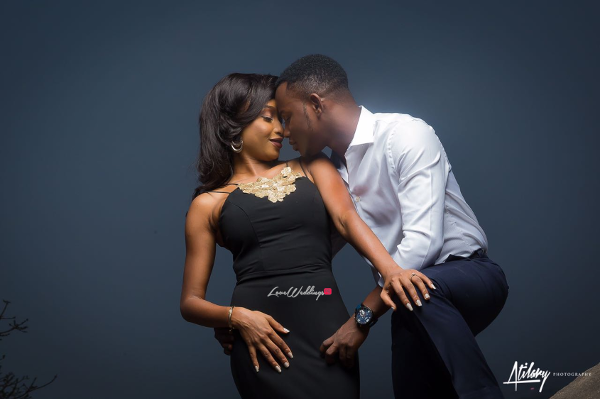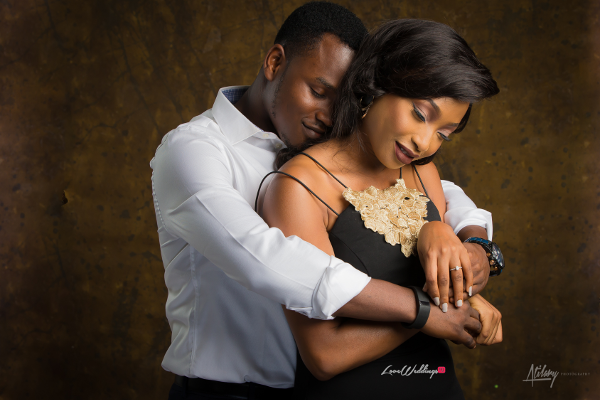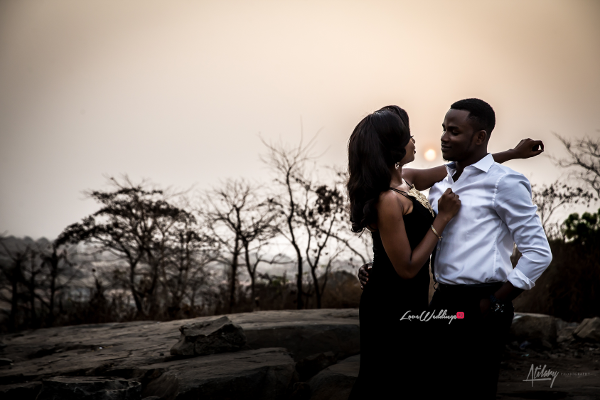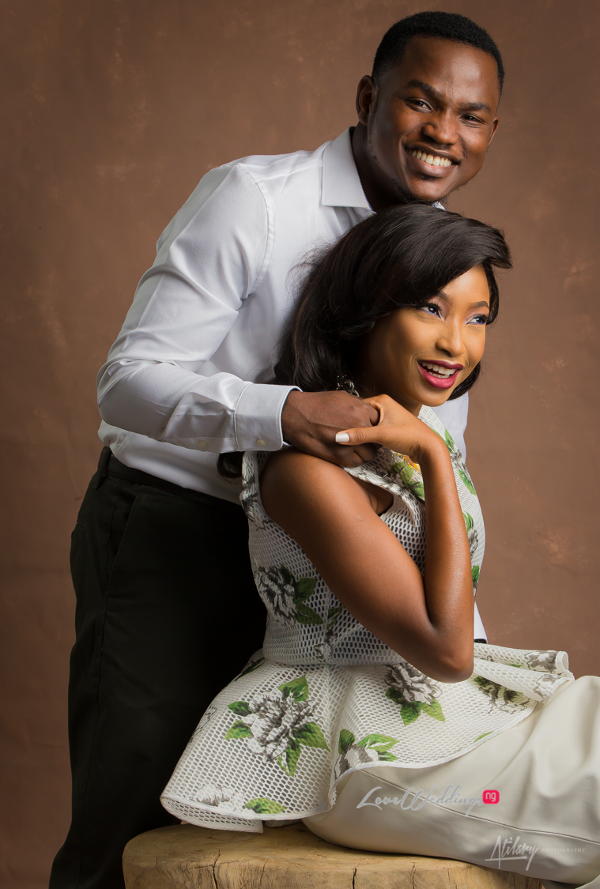 Vendors
Planner: 2706 Events
Photography: Atilary Studio | Emmanuel Oyeleke Photograpy Studios (EOP Studios)
Bridal Styling: Lavish Bridal
Hair: Bridgetsplacesalon | Patrickbeautyzone
Makeup: Claire Makeup.art | Ada.mma
Black dress: Ayaba Official