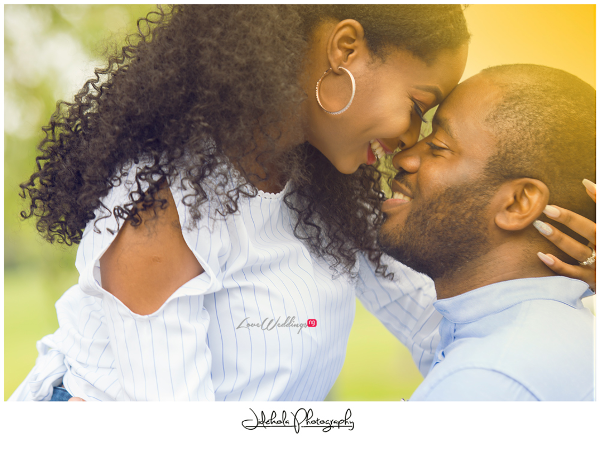 Kemi and Ben's love story is truly something. The couple met at a fuel station, moved to WhatsApp and progressed slowly and surely on their journey to becoming Mr and Mrs. They shared their story and pictures from their pre-wedding shoot, traditional and white wedding with us via their wedding photographer, Jide Kola Photography.
Enjoy!!
Their story
I woke up on the morning of the 26th of October, 2014 thinking about my trip from Lagos to Abuja. I love travelling but I hate the process of travelling; sometimes I wish I could click my fingers and appear at the destination of my choice. My views on travelling have changed drastically now.

I arrived Abuja at 1:45pm and my father's driver was waiting for me at the airport. The drive from Nnamdi Azikiwe airport to the main city hub, where I live usually takes about 45 minutes. I started to feel hungry and I knew that it would take some time to whip up something to eat once I got home, since I was going to an empty house. At the same time, the driver indicated to me that we were running low on gas and so we stopped at Oando fuelling station, Life camp Abuja, and that where the magic happened…..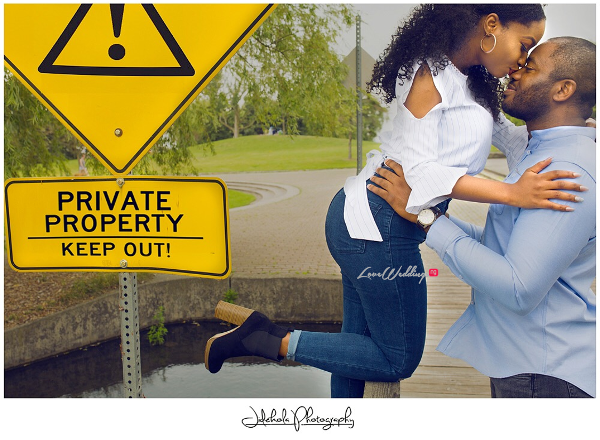 The sun was blazing, my makeup was smudged and all over the place, I was wearing a white shirt and white pants and a tan surfy shoes (really comfortable shoes I must say). I came down from the car and walked to the convenience store close by to get something to eat. Just before I walked into the store, I felt someone staring at me; I really did feel him stare. I turn around to see him in his gym gear all sweaty, rough muffled dark beard with white strands and very captivating eyes.

As he stared at me without blinking lost in thoughts, it was as though time had stopped for both of us, like we were in another dimension, together and alone. In that moment I knew I had captivated his soul. It was so unreal and we both knew it. He spared me all the formalities and I did the same too. He walked up to me and the first thing he said was "can we chat up sometime", bedazzled by the sound of his voice, I blushed like a local girl saying " what do you want? my WhatsApp or my BBM pin" and he replied " I'm sorry I don't do any of those"

At this the time, I thought What?, Who does he think he is, he is taking all of my lines, I should be the one deciding whether or not to give my number. I was slightly irritated by his demeanour, so I attempted to walk away, mimicking the gesture I see my mother do whenever she wants to buy something from the market and the seller isn't giving a good price. Lol! He held my hands trying to stop me from walking away and said; "I'd love to chat up with you on WhatsApp."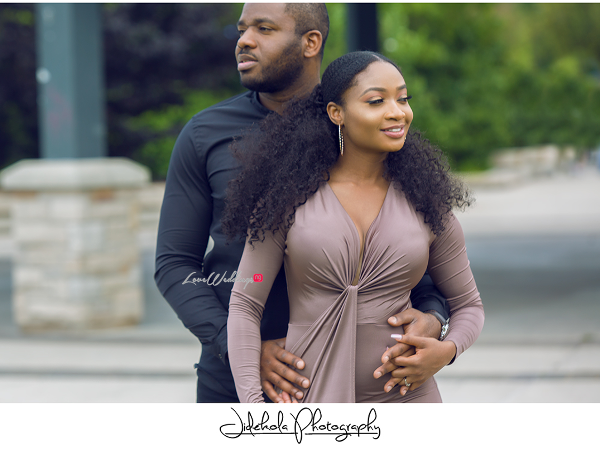 I sat back that night expecting his message, call, email… or some form of contact but he never got in touch. As the days passed by, his image began to fade away. One week later, I recieved a WhatsApp message from an unknown number "Hi. Guy from gas station earlier. Hope your day's going ok…?, he typed. I could feel my insides scream in joy , singing praises, but I just had to compose myself and stop acting like a local gel.

Hello

Yea my day is going good

How are you doing?

I replied in three separate chat messages, why did I have to reply in three separate chats!! Why not just one, I thought, " Well. Laid back, legs crossed in front of me, glass of red in hand, watching the 'clasico' ", "hopefully you know what the clasico is lol" he replied. Of course I didn't know what the clasico was !, I quickly googled and saw something about football and then I replied "I'm sorry I'm not a footie fan, but I know about the clasico"…

We grew together on WhatsApp, I travelled back to Lagos; he remained in Abuja and we chatted every minute of every day for 3 months before talking on the phone. We never said goodbye or goodnight during our chats; we never spoke on the phone, we never saw each other, we just chatted…

To me, it was almost as though we had to build that foundation in the means we were most comfortable with. I just didn't want to breach that and he never asked which meant to me that he felt the same way. We knew everything about each other. We had so much in common; we thought about the same things, we had almost the same thought process but from different angles. I am more holistic and he is more detailed about big things; we had deep life impacting conversations, we talked about real issues, analyzed each other to each other, helped each other in little things, supported each other. In those little moments we were building our friendship, the core of our relationship.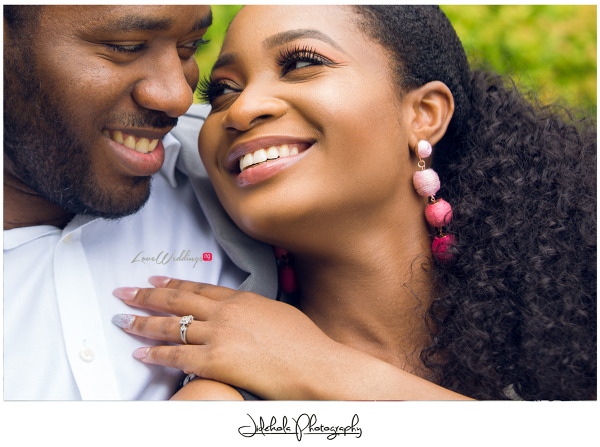 On the 26th of December 2014, we eventually met at his cousins wedding, which he invited me to and again the energy between us was so strong that the elevator we got into for the first time stopped for about 10 minutes. We were trapped in the elevator. lol. Trapped in the elevator, I couldn't help but feel his pheromones, his aura, his scent, his exhale which almost sounded like a roar and his voice, everything about him screamed MASCULINE, very masculine…..

Years have gone by, medical school completion, relocation, a few travels and now I'm set to spend the rest of my life with my "love at first sight". If there's anything one should be grateful to God for, it's the little things like being hungry, running low on gas, because it's these "foolish" things of the world God uses to show his might.

….. they say ' when you know, you know'. that was our story.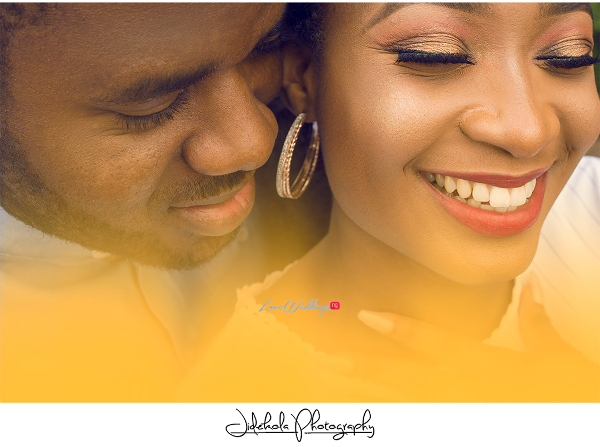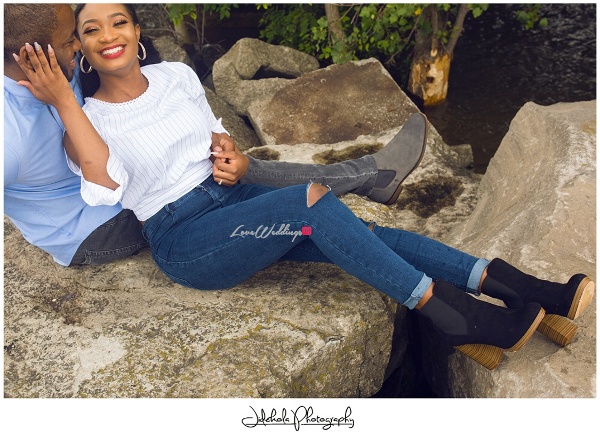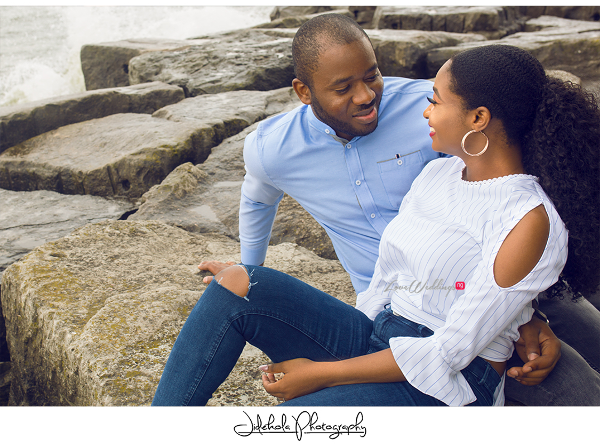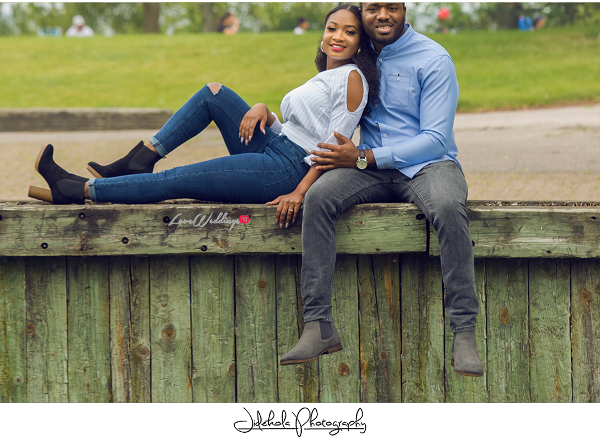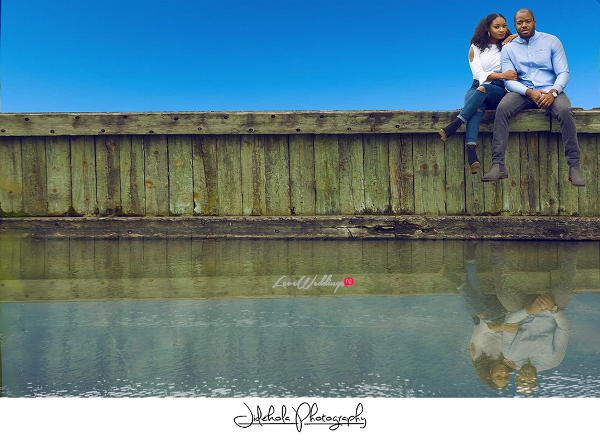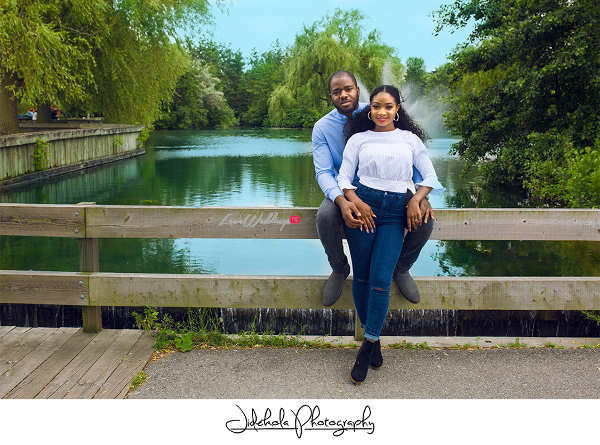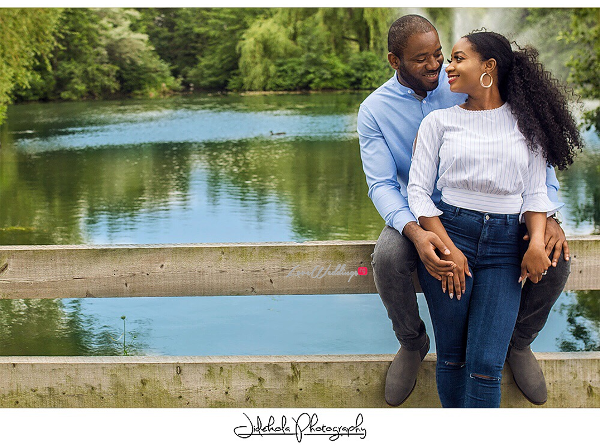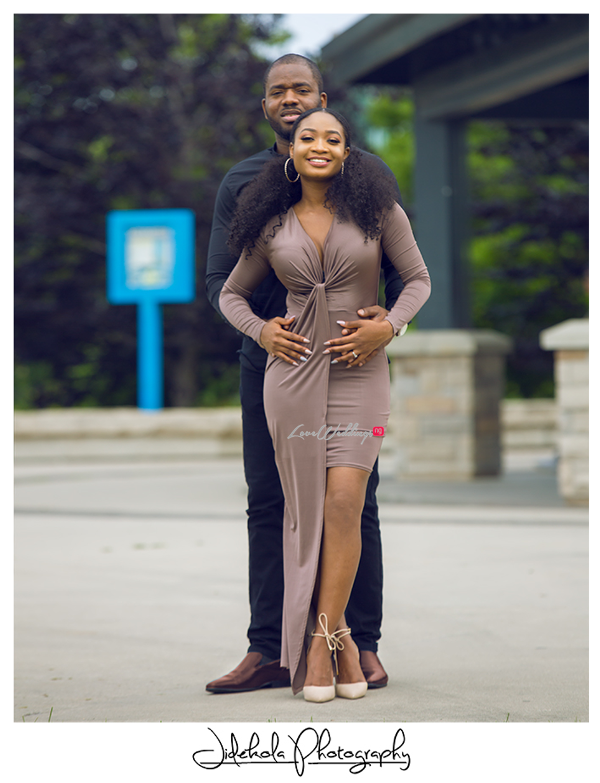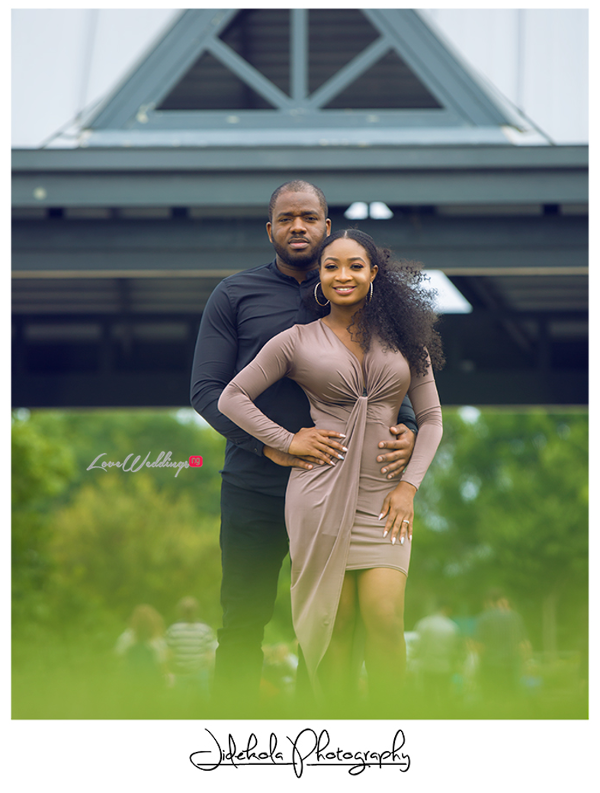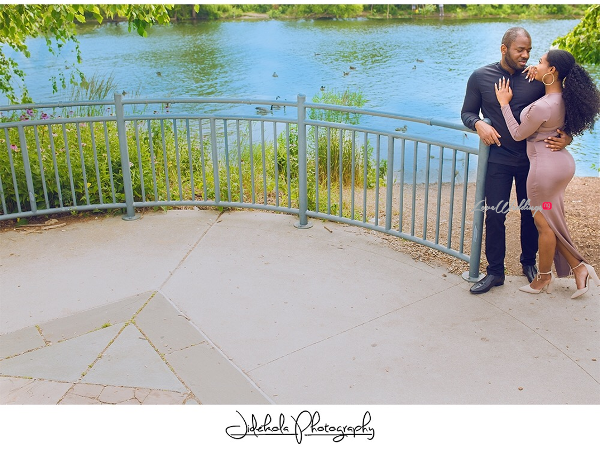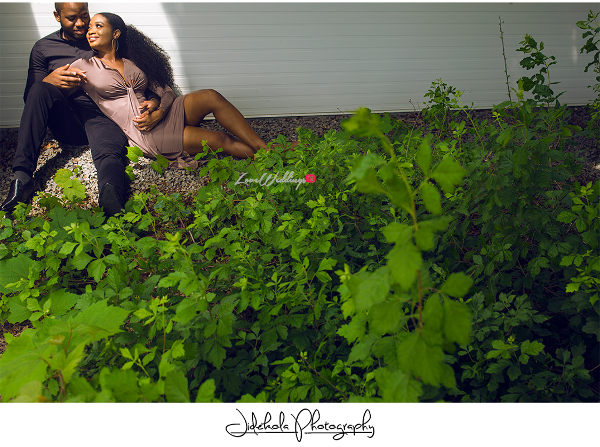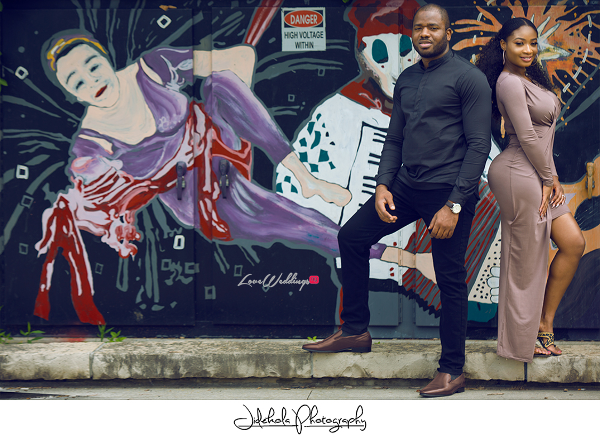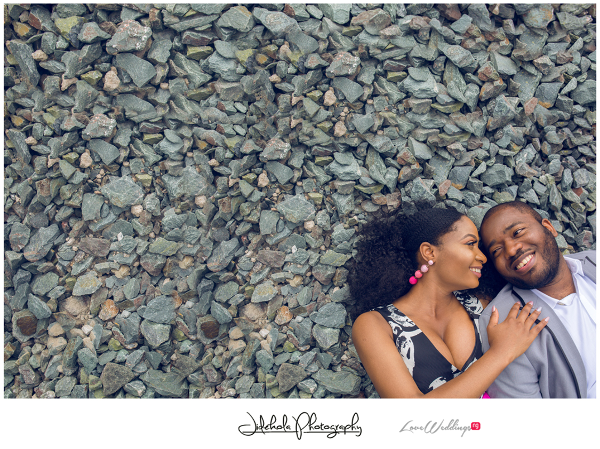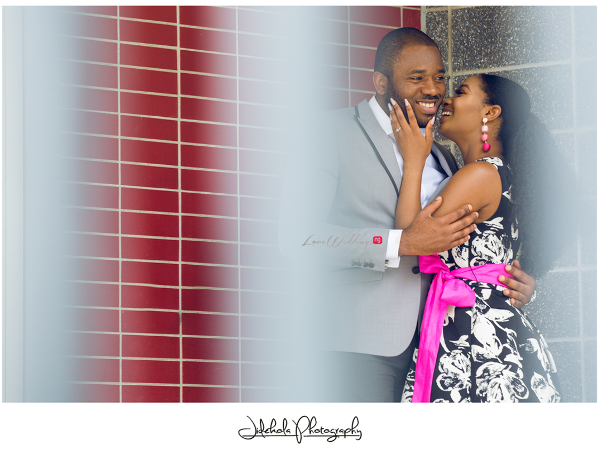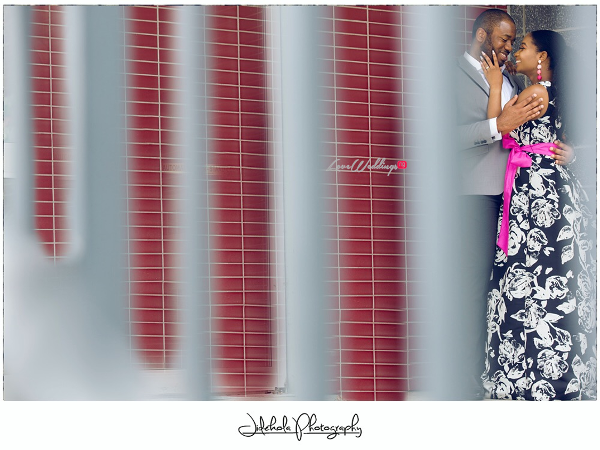 Traditional Wedding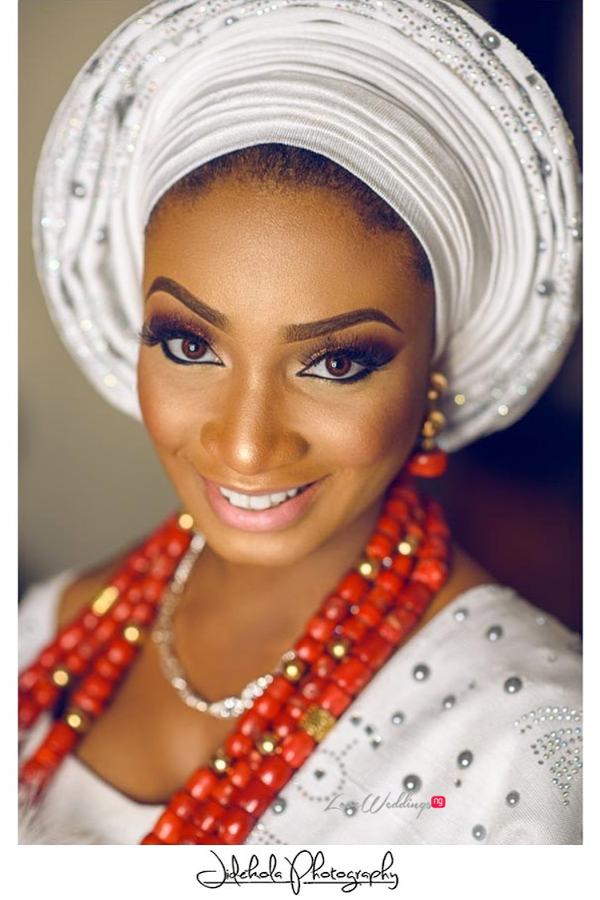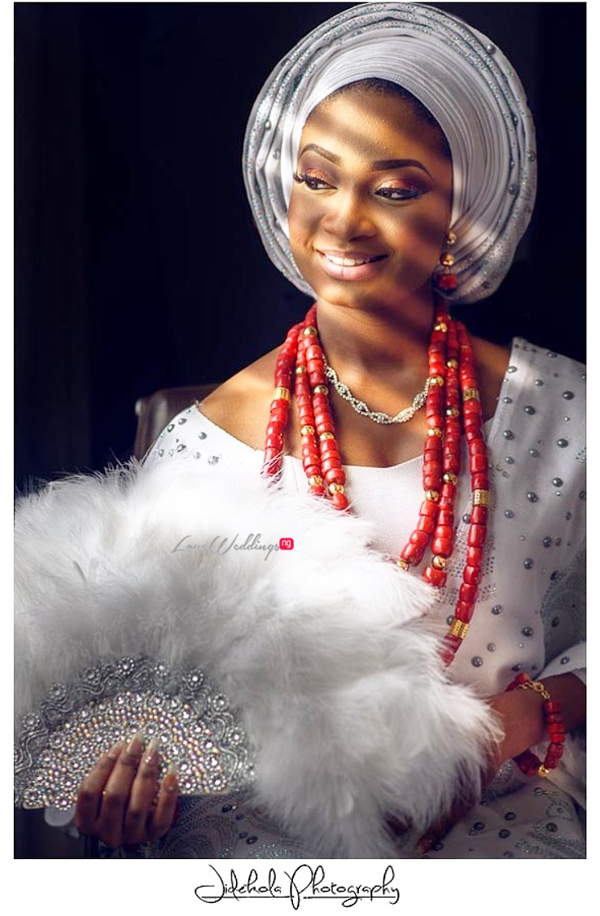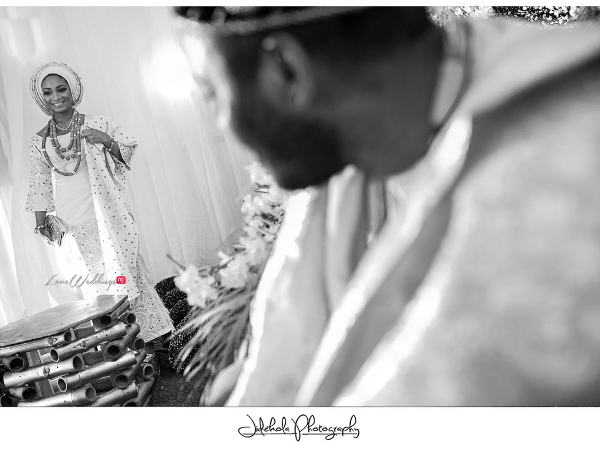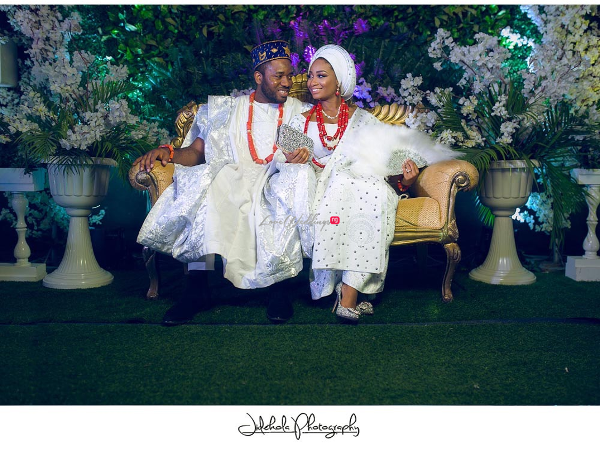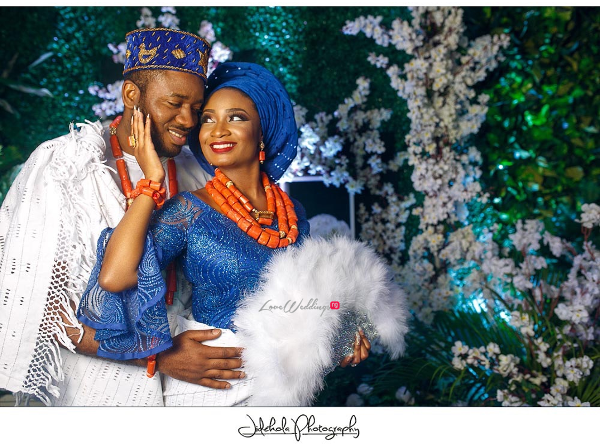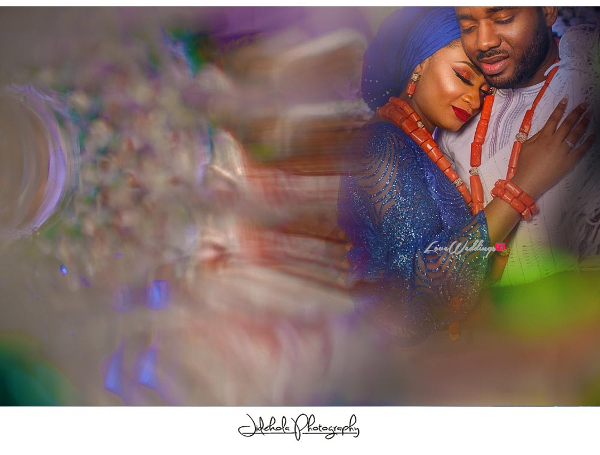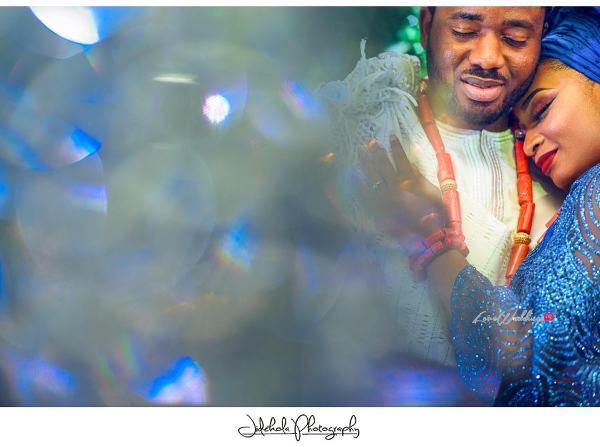 White Wedding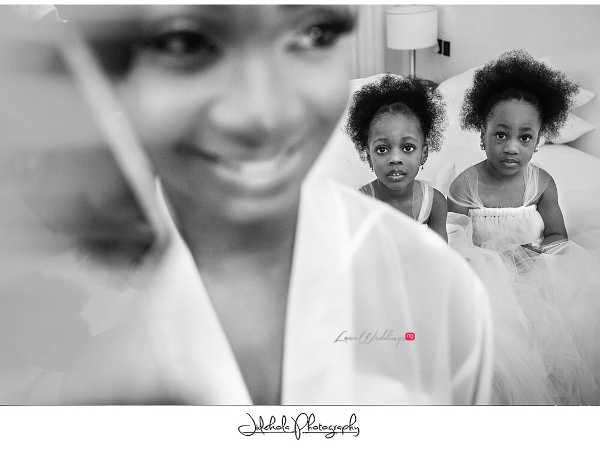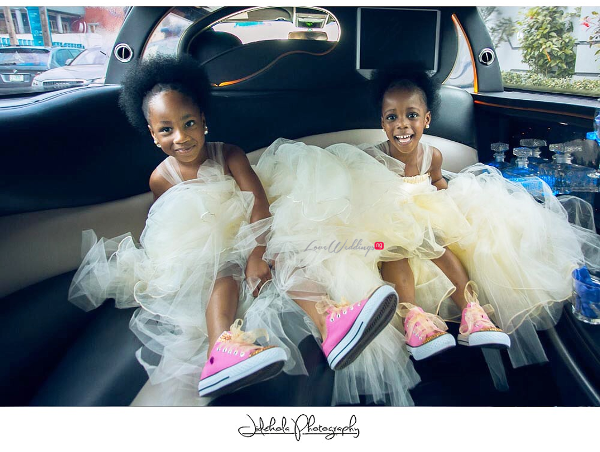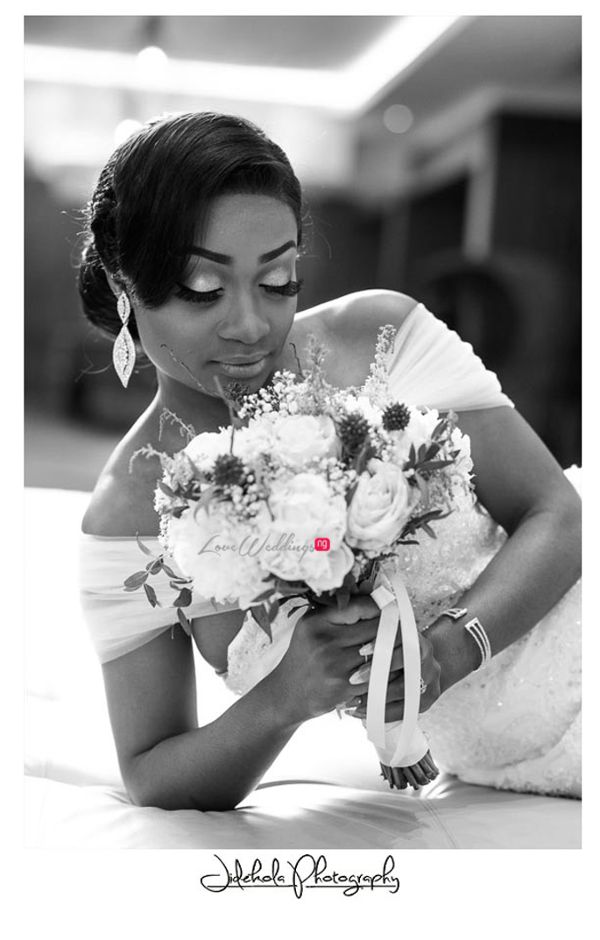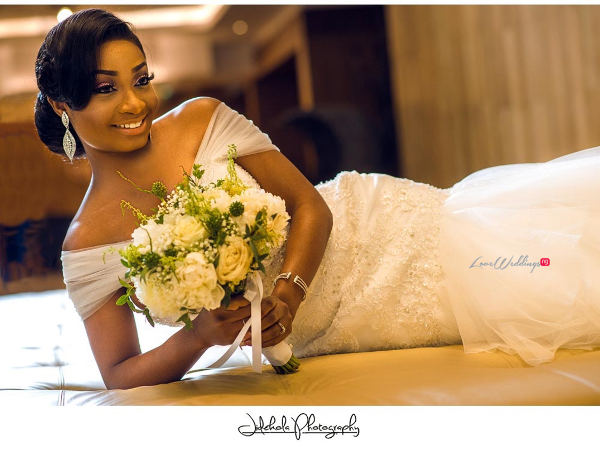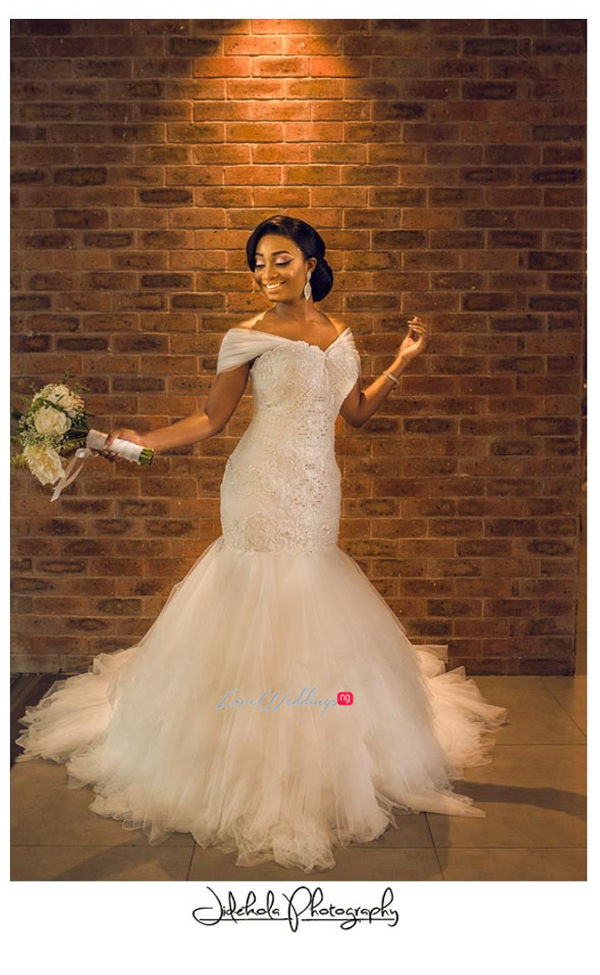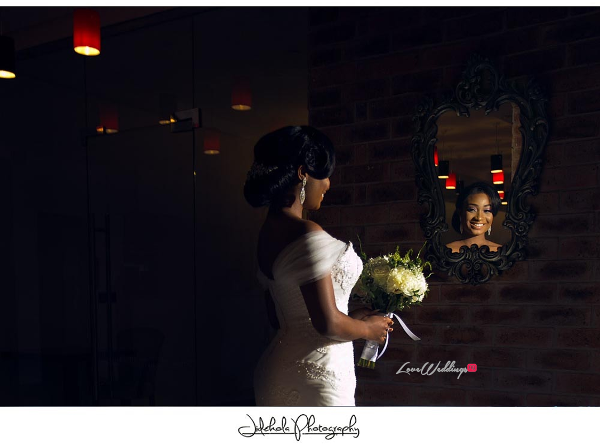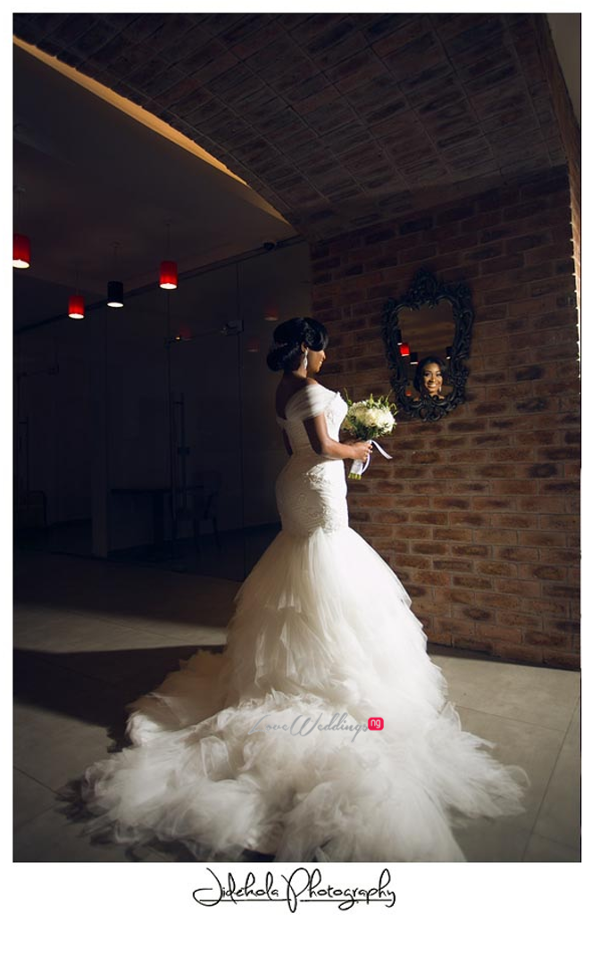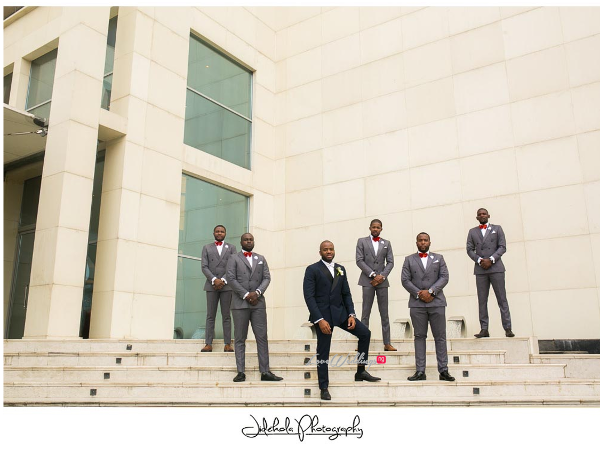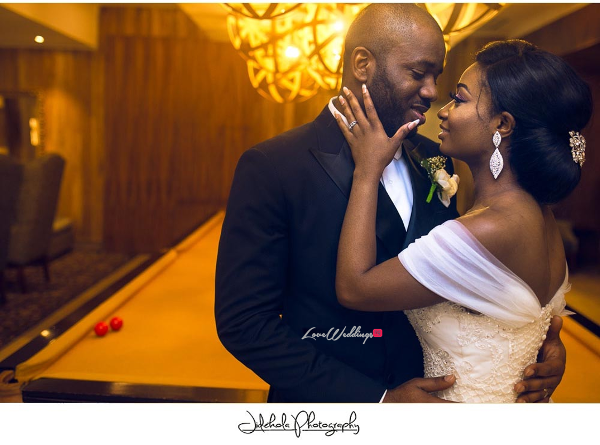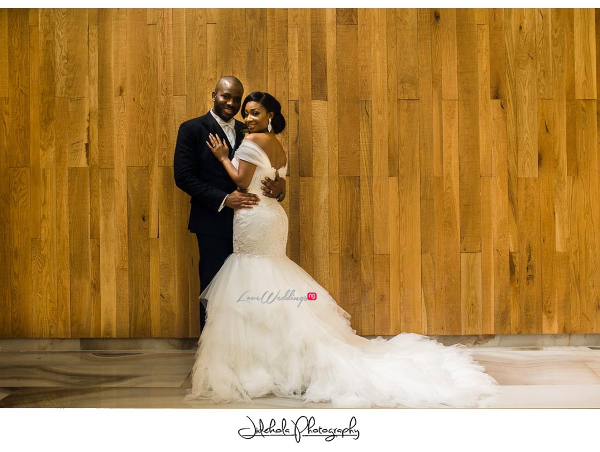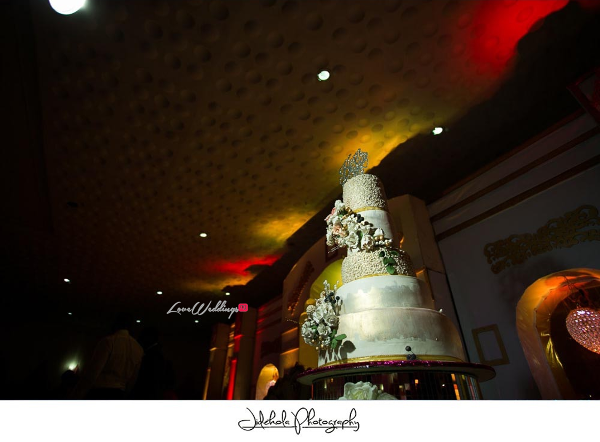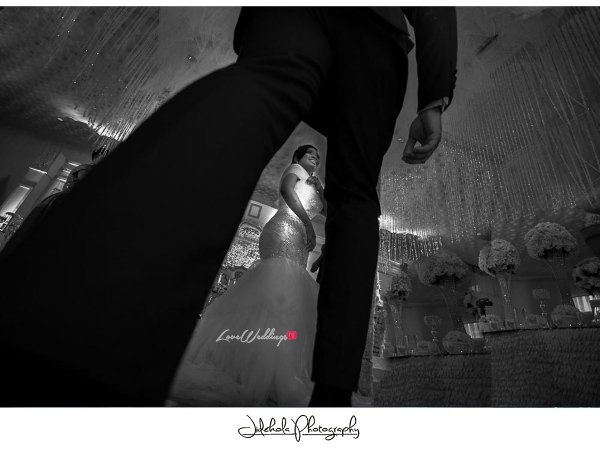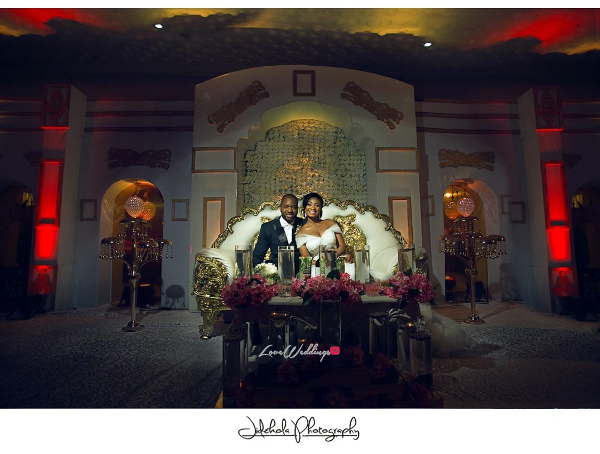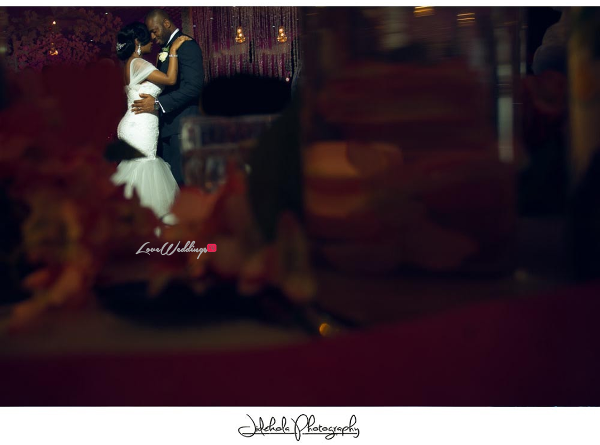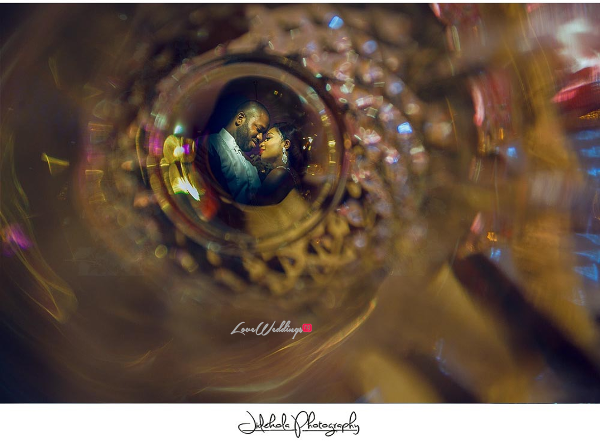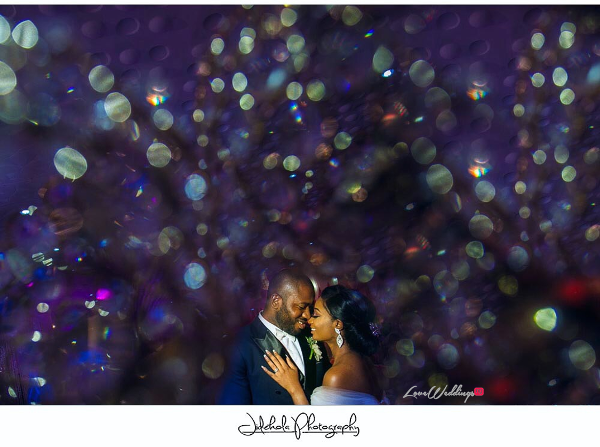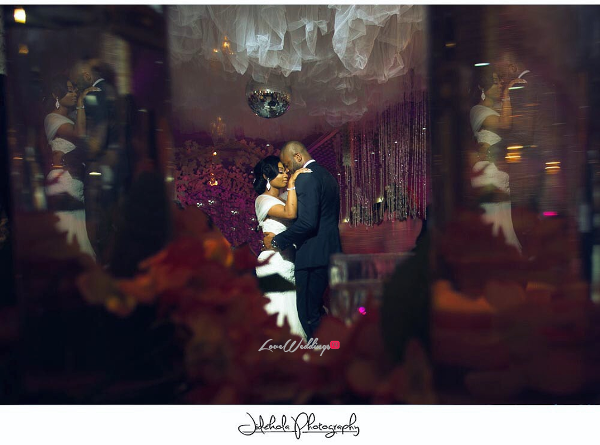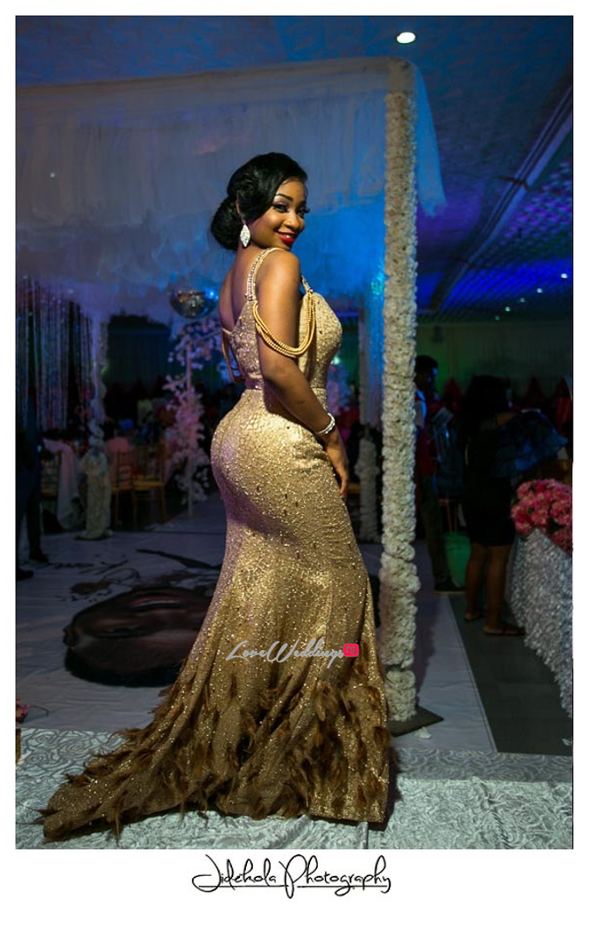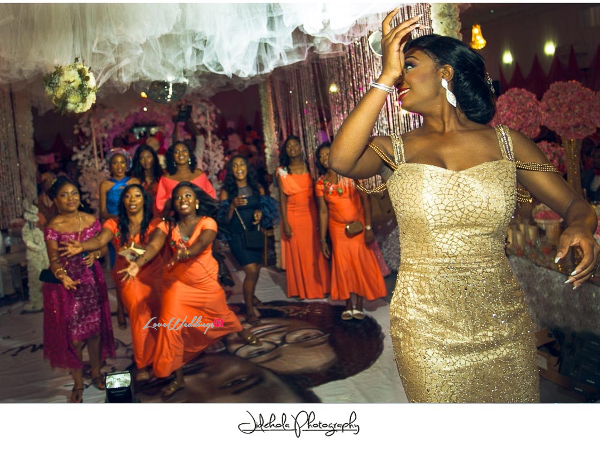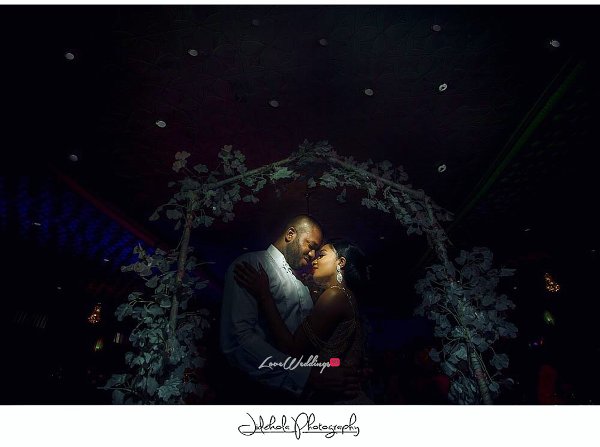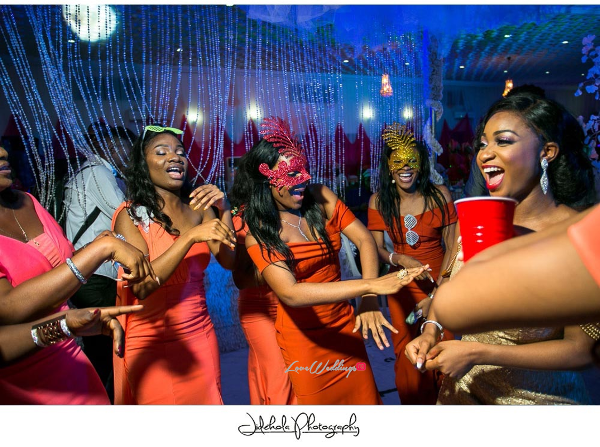 Vendors
Photography: Jide Kola Photography | Instagram
Makeup: Ennieyapha | Instagram 
Hair: Hair by Sleame
Bride's bouquet: Haddassah Flowers
Bride's wedding dress: Estelle Bridal
Bride's reception dress: Lilibee Signature
Asooke: Shade of colours Event
Event planner: Shade of colours Event
Decorator: Dreams and vision Events
Prewedding location: Port Credit, Mississauga